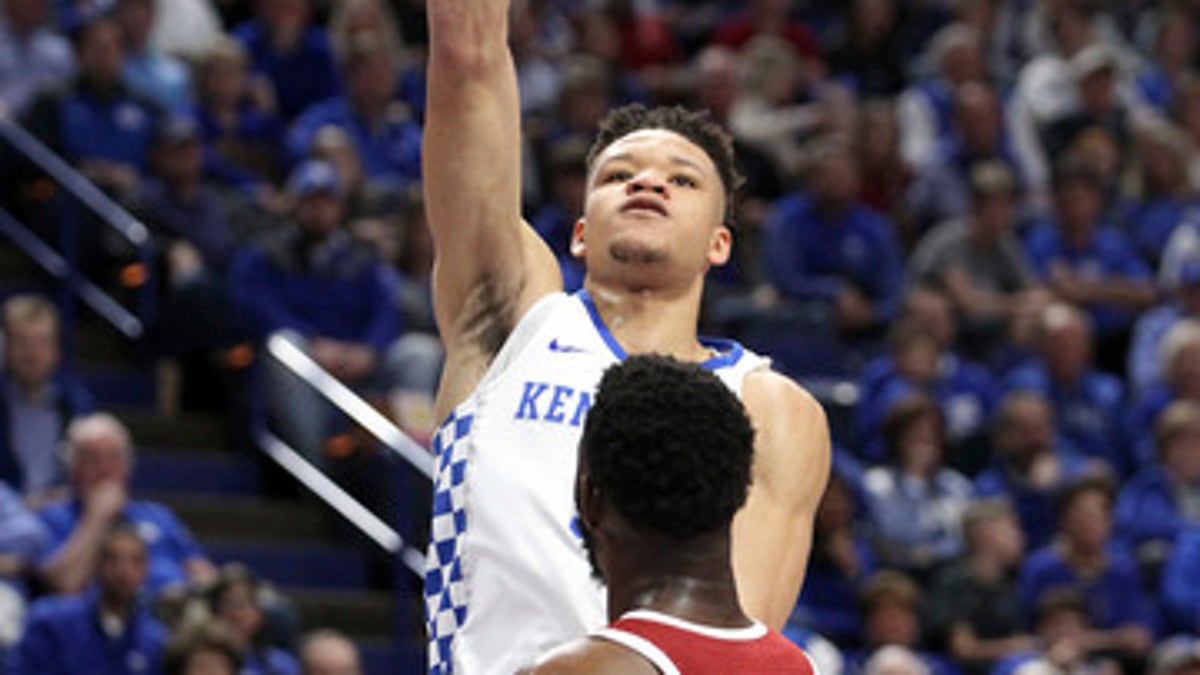 Kentucky finds no eligibility issues or rules violations
LEXINGTON, Ky. (AP) Kentucky says it has found no eligibility issues or rules violations with current players and staff after a report listed Wildcats freshman Kevin Knox among several players having had a meal or contact with a former agent.


Crusaders beat Chiefs, Brumbies top Sunwolves in Super Rugby
CHRISTCHURCH, New Zealand (AP) The Christchurch-based Crusaders made a scratchy start to the defense of their Super Rugby title on Saturday, weathering two yellow cards and relying on a disputed penalty try and two late intercepts to beat the Hamilton-based Chiefs 45-23.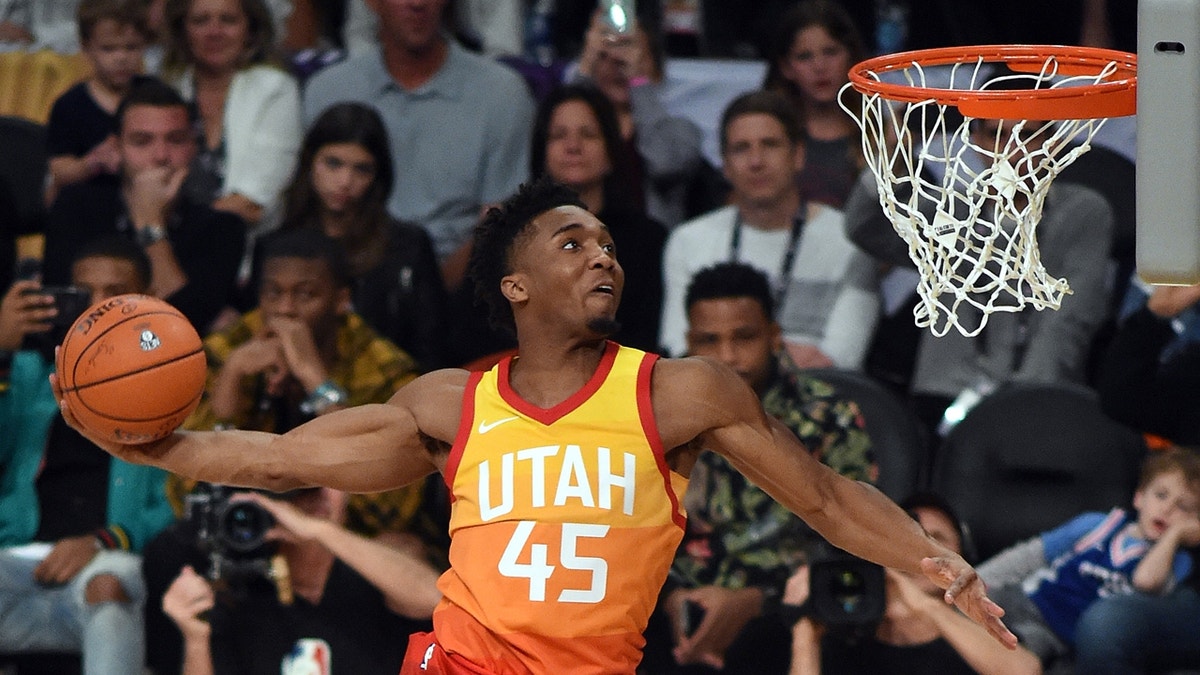 Skip Bayless declares that the Utah Jazz can threaten the Golden State Warriors
Looking ahead to the 2018 NBA playoffs and drawing upon their 11-game win streak, Skip Bayless reveals to Shannon Sharpe and Joy Taylor why he believes the high-flying sensation Donovan Mitchell can lead Ricky Rubio, Rudy Gobert and the Utah Jazz to potentially upset Steph, KD and the Golden State Warriors for supremacy of the West. Is Skip's theory on Utah even remotely possible?


Highlanders beat Blues 41-34 in Super Rugby
DUNEDIN, New Zealand (AP) Tei Walden came off the bench to score two second-half tries and lift the Dunedin-based Highlanders to a 41-34 win over the Auckland-based Blues on Friday in the first match of the Super Rugby season in New Zealand.


Ivanka Trump to push for 'maximum pressure' on North Korea
PYEONGCHANG, South Korea (AP) U.S. President Donald Trump's daughter toured the 2018 Winter Olympics on Saturday, the morning after telling South Korea's president that she will use her visit to the Pyeongchang Games to advocate maximum pressure on North Korea to halt its nuclear program.


Penguins pick up Brassard, trade Cole in 3-team deal
RALEIGH, N.C. (AP) The Pittsburgh Penguins acquired center Derick Brassard from the Ottawa Senators on Friday night in a three-team deal that sent defenseman Ian Cole to Ottawa and forward Ryan Reaves to the Vegas Golden Knights.


NBA setting up hotline to report misconduct, work concerns
NEW YORK (AP) The NBA is establishing a confidential hotline for league and team employees to report concerns about misconduct in their workplace. The move comes after a Sports Illustrated report that described a hostile environment for women in the Dallas Mavericks organization.


Florida Panthers honor victims of school shooting
SUNRISE, Fla. (AP) The Florida Panthers have honored victims of the shooting at Marjory Stoneman Douglas High School with a somber video tribute before their game against the Washington Capitals.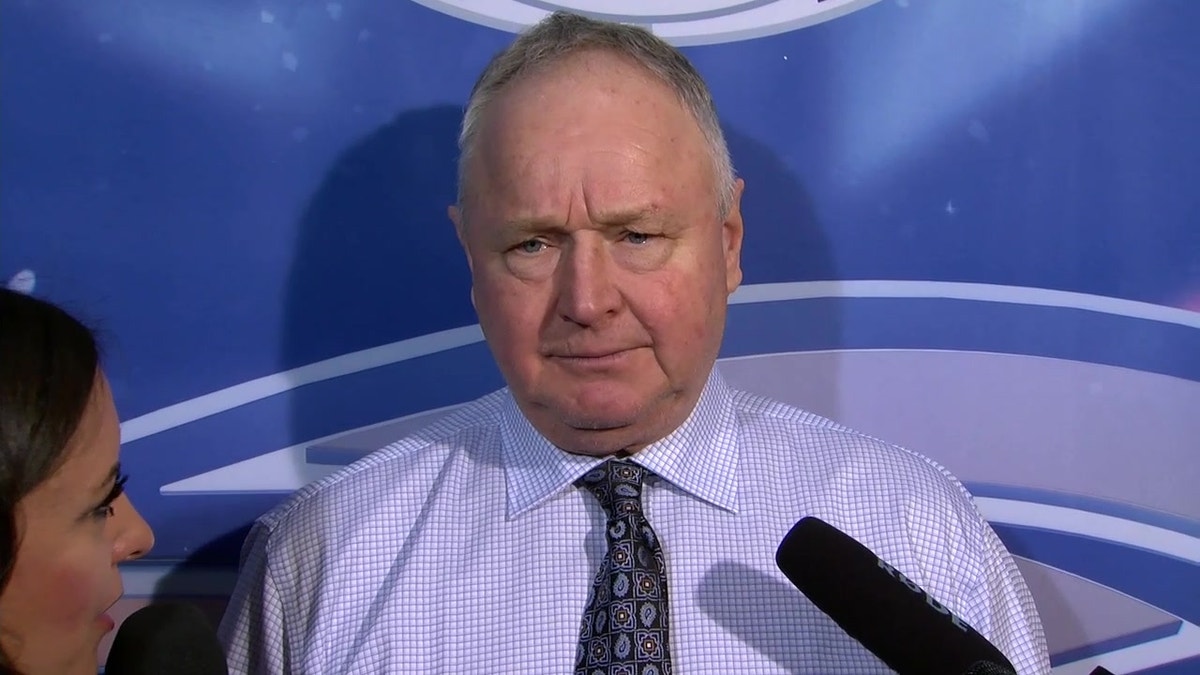 Ducks 2, Stars 0 (2/21)


No. 23 Belmont women win 18th straight (Feb 21, 2018)
JACKSONVILLE, Ala. (AP) Kylee Smith had 17 points and eight rebounds, Sally McCabe added 16 points and nine boards, and Belmont won its 18th straight with a 66-35 victory over Jacksonville State on Wednesday night.


Black & White: Road Conditioning
Through a grueling 82-game schedule, Matt Price and Trent Frey keep the LA Kings in peak physical condition even while on the road,