Video: Show Me the Body – "Talk"
New York punk bruisers Show Me the Body have a new video for their song "Talk," which features a bunch of their friends flailing, stomping, and jumping up and down in various outdoor locales. It's a good representation of the track's hulking force, and if you've ever been to one of SMTB's maniacally energetic live shows,…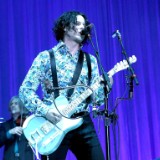 Jack White — "Ice Station Zebra"
Today, Jack White premiered his latest single "Ice Station Zebra" on Zane Lowe's Beats 1 radio. "Ice Station Zebra" is the Jay-Z collaboration that never materialized; White refashioned the track as a solo for his upcoming third LP Boarding House Reach. White sat with Metallica's Lars Ulrich for his Beats 1 show "It's Electric with…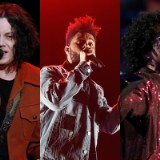 Lollapalooza 2018: Jack White, The Weeknd, Bruno Mars Headline
The Weeknd, Bruno Mars, Jack White, Arctic Monkeys, Vampire Weekend, the National, and Travis Scott are among the headliners for Lollapalooza's 2018 lineup, announced this morning. Also receiving top billing: Post Malone, Khalid, Lil Uzi Vert, Tyler, the Creator, St. Vincent, Dua Lipa, and Camila Cabello. Notably among the headliners, both Vampire Weekend and Arctic Monkeys are expected…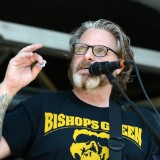 Punk Legends 7 Seconds Break Up After 38 Years
7 Seconds formed in Reno, Nevada in 1980, and they've been together ever since, switching up lineups but never doing the breakup/reunion thing. The band's early records were enormously important to the development of melodic hardcore and straight edge, with the band howling grand and life-affirming and unpretentious hooks without compromising their speed or ferocity.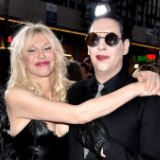 Marilyn Manson Teases New Music Video Featuring Courtney Love
Marilyn Manson's upcoming music video for "Tattooed in Reverse" will apparently star Courtney Love as his nurse. "Who allowed Courtney Love to be my nurse?" Manson said on Twitter. "Oh shit...I did." The brief teaser for the Heaven Upside Down track shows Love wheeling Manson around, perhaps a reference to his now-infamous wheelchair performance from…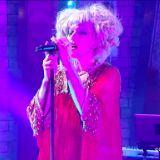 Watch Of Montreal Perform on The Opposition With Jordan Klepper
Last night, Of Montreal took their latest album White Is Relic/Irrealis Mood to Comedy Central's newest satire show, The Opposition With Jordan Klepper, hosted by former Daily Show correspondent and faux right-winger Jordan Klepper. The band performed "Soft Music/Juno Portraits Of The Jovian Sky" for the live show and "Paranoiac Intervals/Body Dysmorphia" as a web bonus. Watch both performances below. …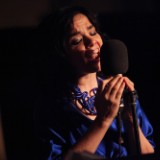 Hear New Björk Remixes by Jlin and Kelly Lee Owens
If mollusk sex is your thing, you'll want to pick up a copy of Björk's new EP, which according to her website is being issued on "slug genitalia coloured vinyl." The record contains three remixes of Björk's Utopia track "Arisen My Senses," by Jlin, Kelly Lee Owens, and Lanark Artefax. Each artist delivers a very different take on…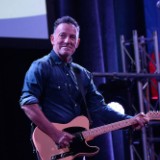 Bruce Springsteen Extends Run of Broadway Show Through December
Bruce Springsteen's one-man show Springsteen on Broadway has been extended to the end of 2018. Eighty one new dates have been added to the five-night-a-week show, from July 10 through December 15. This marks the third time the show's run has been extended. Springsteen on Broadway, in Springsteen's words, "is just me, the guitar,…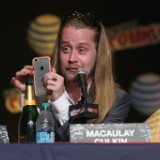 Macaulay Culkin Says He Lost His Virginity While Listening to the Beatles' White Album
Yesterday, former Pizza Underground bandleader and Home Alone star Macaulay Culkin appeared on Anna Farris's podcast, Anna Farris Is Unqualified. The podcast features Farris discussing relationships, sex, and self-care with celebrity guests. Culkin, now 37, kicked off the Q&A portion of the discussion into gear by saying he got "warm in his nethers" while thinking about Paula Abdul in the '80s. The…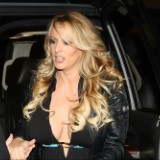 Polygraph Tests Are Unreliable But Stormy Daniels Passed One Anyway
The results and a photo from a polygraph test porn star Stormy Daniels took in 2011 where she answered questions regarding an alleged 2006 affair with then-Apprentice host Donald Trump have been released, NBC News reports. Daniels, real name Stephanie Clifford, was required to take the exam by InTouch Magazine, in exchange for selling her story for…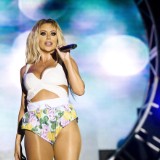 Aubrey O'Day's "Somebody That I Used to Know" Is About an Affair With a Married Man
Last night, the internet rediscovered a not-that-long-lost piece of pop culture detritus: Former Danity Kane singer and Celebrity Apprentice competitor Aubrey O'Day's solo song "DJT," three letters that allegedly stand for Donald Trump Jr., with whom O'Day reportedly had an affair in late 2011 and early 2012. We now regret to inform you there may be a second…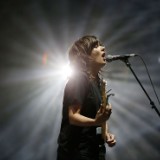 Courtney Barnett Announces New North American Tour Dates With Waxahatchee
Courtney Barnett has announced a new string of tour dates in North American dates for this fall. These are an expansion of her previously announced summer tour, which features European, Canadian and U.S. dates. Waxahatchee will provide support at the bulk of the new dates. Barnett's new album, Tell Me How You Really Feel, is out on…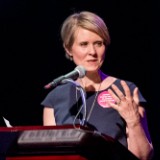 Cynthia Nixon Isn't New to Politics
Actress and activist Cynthia Nixon announced her intention to challenge New York Governor Andrew Cuomo in the September 13 Democratic primary for the New York gubernatorial race. Nixon, best known for her portrayal of lawyer Miranda Hobbes on HBO's Sex in the City, may seem like just another celebrity launching a vanity campaign, but the…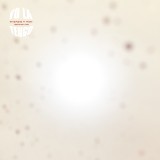 Review: Yo La Tengo Keep Dream, Dreaming Away on There's a Riot Going On
The most vulgar thing about Yo La Tengo's latest is its nod to Sly and the Family Stone's 1971 landmark: on the Hoboken trio's fifteenth album there's no riot, and there's nothing going on—at first. Fans expecting the freakouts of yore will instead hear a series of tranquil undulations, notably in the second third of…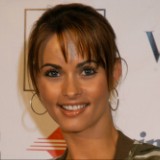 Ex-Playboy Model Karen McDougal Sues to Break Silence Over Alleged Trump Affair
In February, the New Yorker obtained a handwritten diary entry from former Playboy model Karen McDougal detailing an alleged 2006 affair with then-Apprentice host Donald Trump that began at the same celebrity golf tournament where Trump met porn star Stormy Daniels. The National Enquirer — whose parent company, American Media, Inc., is helmed by Trump…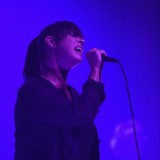 Cat Power Announces Moon Pix 20th Anniversary Show At Sydney's Vivid LIVE Festival
Coming up on the 20th anniversary of 1998's Moon Pix, Cat Power's fourth record, Chan Marshall will perform a special show in its honor as part of Vivid LIVE 2018 at the Sydney Opera House, reports Pitchfork. Marshall recorded the album with guitarist Mick Turner and drummer Jim White of the Australian band Dirty Three, both of whom will perform alongside her…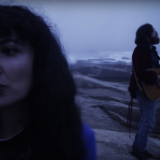 Video: Okkervil River – "Pulled Up The Ribbon"
Okkervil River have released the video for "Pulled Up The Ribbon," the second single off their upcoming LP In the Rainbow Rain. Watch below. In the video, frontman Will Sheff teams up with New York musician Sarah K. Pedinotti, who goes by Lip Talk, for a duet at the edge of a cliff. Featuring rocky seascapes,…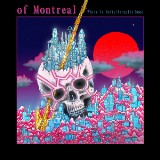 Review: of Montreal's White Is Relic/Irrealis Mood Might Make Sense to One Person Only
Is Kevin Barnes a man out of time or just someone wearing a broken watch? The of Montreal bandleader has spent the majority of his shapeshifting project's 21-year existence staying off-trend, whether intentionally or incidentally. Emerging from the '60s-redolent psychedelia of Athens' Elephant 6 collective, of Montreal's early work emphasized small-scale twee and sunny psychedelic…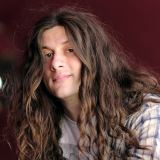 Kurt Vile Announces Summer Tour Dates
Courtney Barnett is going on tour this summer, and now that they've wrapped up joint promotional duties and a mini-doc for their 2017 collaborative album Lotta Sea Lice, so is her pal Kurt Vile. Kurt Vile and the Violators have announced a summer 2018 tour that will take them through the East Coast and Appalachia, including previously announced stops at Mountain Jam…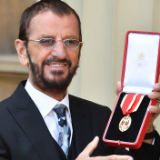 In December, legendary Beatles drummer Ringo Starr's impending knighthood was announced. The invitation came over 20 years after Paul McCartney became Sir Paul McCartney, and just a few months after Starr expressed his sympathies for the Brexit referendum. Now the drummer is officially Sir Richard Starkey. Starr told the BBC that he felt "a bit shaky"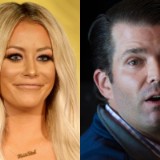 Did Aubrey O'Day Write "DJT" About Her Rumored Affair With Donald Trump Jr.?
Imagine writing a love song about Donald Trump Jr. Thankfully you don't have to, because Aubrey O'Day maybe already did. Page Six and Us Weekly separately report that the president's son and advisor once had an affair with the singer/model/reality star, who first found fame as a member of infighting-ridden girl group Danity Kane on MTV's Making the Band. The affair reportedly began after O'Day and…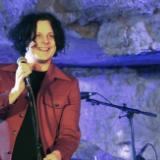 Everything We Know About Jack White's Boarding House Reach
Jack White's third studio album Boarding House Reach comes out March 23, and the singer-songwriter has promised a far-reaching, diverse album for his first LP in nearly four years. Here's what we know so far about the album. JACK WHITE BOARDING HOUSE REACH 03.23.18 Sign up for the ONLY limited edition version of…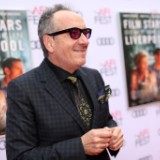 Listen to Elvis Costello's Musical Setting of Johnny Cash's Poem "I'll Still Love You"
Johnny Cash: Forever Words is an upcoming compilation of various artists performing songs based on poetry written by Johnny Cash. Produced by John Carter Cash, Johnny and June Carter Cash's son, the album is due out April 6. It features guest spots by Kacey Musgraves, Willie Nelson, Brad Paisley, Jewel, John Mellencamp, and notably the late Chris Cornell, whose mournful…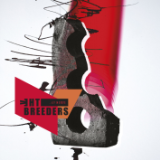 Review: The Breeders' All Nerve Is a Delightful Toss-Off
Few words describe Kim Deal's songwriting and delivery of emotion better than "terse." In the Pixies and a series of Breeders albums she presented herself as a Peppermint Patty type: a wry older sister offering semaphored wisdom, often nuts, always amusing. How she's gone platinum and remained a beloved goddess for the Reagan-Poppy Bush generation…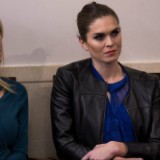 Hope Hicks Was Just as Bad as the Rest of Them
New York Magazine published a profile of outgoing White House communications director Hope Hicks today, but it doesn't so much provide insight into the Trump administration's atypically press-shy PR chief as it does illuminate the persistent vipers' nest in which she managed to thrive for the better part of three years. Perhaps the 29-year-old comes off like…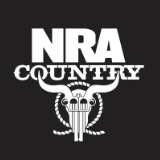 Report: NRA Country Scrubs Musician List From Website
The NRA's country-music interest division NRA Country has removed a list of affiliated country artists from its website, Rolling Stone reports. The erasure comes as part of a website redesign unveiled a little more than a month after the Parkland, Florida school shooting that killed 17 people. NRA Country's list once included a broad swath of country…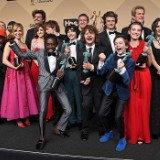 Stranger Things Stars Score Huge Pay Raises for Season 3
The stars of Stranger Things are cashing in on the Netflix drama's wild success. The cast of the Emmy-nominated show have scored major pay raises following an intense renegotiation ahead of the sci-fi drama's third season. Sources say the new deals for the kids actors are worth roughly 12 times their previous salaries,…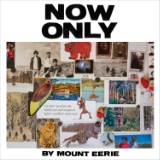 Review: Mount Eerie's Heartrending Now Only Is a Beautiful Reflection on Grief
Almost a year since its release, A Crow Looked at Me remains a singular crucible. Bluntly diaristic and relatively artless, Phil Elverum's requiem for the late Geneviève Castree--an illustrator, fellow musician, and his partner, who died of cancer in 2016--sought to strip away any supposedly valiant romance one might want to affix to the ineffable…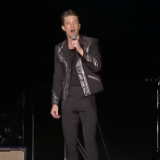 Watch the Killers Cover "Wonderwall" at Lollapalooza Chile
Though he just announced North American tour dates for later this spring, Liam Gallagher is currently laid up with a chest infection that forced him to cut short his set at Lollapalooza Chile in Santiago on Sunday (March 18). Next up on the festival's main stage were the Killers, who saved the day with a cover of Oasis' classic crowd…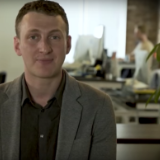 Cambridge Analytica's Shady Professor "Dr. Spectre" Is a Perfect Trump Villain
Every fresh Donald Trump-adjacent horror brings with it a strangely vivid new cast of hacks and hangers-on, the low-level bad guys who bumble through misdeeds on behalf of eviler and more powerful forces while remaining far enough from the levers of power to retain some of their rough edges. There was Rob Goldstone, the "CUNTY" music publicist with a…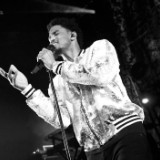 Report: Trey Songz Surrenders to Police on Domestic Violence Charge
Trey Songz turned himself into the LAPD on a felony domestic violence charge earlier today, TMZ reports. The singer was reportedly accompanied by his lawyer, Shawn Holley, and released after posting a $50,000 bond. The charge originates from a party during last month's NBA All-Star Weekend, where Andrea Buera says Songz hit her for speaking…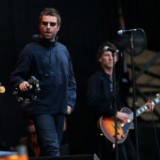 Liam Gallagher Announces North American Tour With Richard Ashcroft
Liam Gallagher has announced a string of North American tour dates supported by another icon of the Britpop era: Richard Ashcroft, former frontman of the Verve. They'll visit San Francisco, Los Angeles, Toronto, Boston, New York City, and Philadelphia together in May. Gallagher will then play a solo show in Washington, D.C., and from there the pair will reunite for…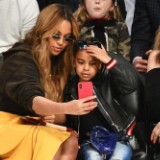 Blue Ivy Spent $10,000 at an Art Auction This Weekend
Blue Ivy, the world's most famous six-year-old, made her discerning tastes known this past weekend at the Wearable Art Gala in Los Angeles. The pint-sized celebrity bid on art pieces on behalf of parents Bey and Jay during the gala's auction, hosted by Star Jones. Blue bid a cool $17,000 on Tiffanie Anderson's "Young Sidney," an acrylic…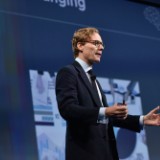 Cambridge Analytica CEO Filmed Offering to Entrap Politicians With Sex Workers and Bribes
Cambridge Analytica, the Robert Mercer-backed data firm that harvested Facebook data from over 50 million users without their permission in service of Trump's presidential campaign, is the subject of a hidden camera expose on the U.K.'s Channel 4 where CEO Alexander Nix appears to promise prospective clients that he will entrap politicians in foreign elections.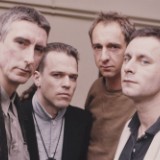 Wire Announce Reissues of First Three Albums
After celebrating their 40th anniversary in 2017, Wire will release reissues of their first three studio albums: 1977's Pink Flag, 1978's Chairs Missing, and 1979's 154. Each will come as a special multi-CD set with an 80-page hardback book, featuring writings from music journalist Jon Savage and actor and writer Graham Duff, and fresh interviews with the band. Pink Flag is…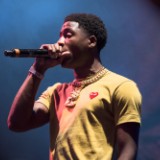 YoungBoy Never Broke Again Indicted on Kidnapping and Aggravated Assault Charges
Last month, police in Tallahassee arrested the 18-year-old Baton Rouge, Louisiana rapper YoungBoy Never Broke Again (formerly known as NBA YoungBoy). YoungBoy was a fugitive in Georgia with with outstanding assault, weapons violations, and kidnapping charges. And now a grand jury in Waycross, Georgia has indicted YoungBoy for aggravated assault and kidnapping after an alleged…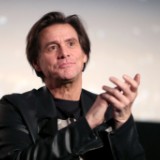 Now Is a Great Time to Appreciate Jim Carrey's Art
Today, more than ever before, the world is taking notice of a phenomenon that has been ongoing since at least the time of Donald Trump's election: Jim Carrey's political art. It's been a primary part of Carrey's social media presence for some time--that is, he regularly tweets new colorful, marker-made drawings, usually ghoulish renderings of modern…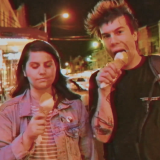 Video: Alex Lahey – "I Love You Like a Brother"
Last year, Australian pop-punker Alex Lahey's infectious album title track "I Love You Like a Brother" captured the very special love-you-always, hate-you-sometimes dynamic of having a sibling pretty close to your own age. Her latest video offers a chance to meet the real-life sibling who inspired the song: younger brother Will Lahey, who's gamely agreed to co-star both as an adult and in…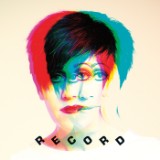 Review: Tracey Thorn Is Still Perfecting Emotionally Devastating Dance-Pop
"Oh, Jens," the English singer-songwriter Tracey Thorn sighed, with gentle impatience, on her 2010 insta-classic "Oh, the Divorces!", a delectable little gallery of estrangements. "Oh, Jens. Your song seemed to look through a different lens. You're still so young. Love ends just as easy as it's begun." This tough love was directed at Swedish indie-pop…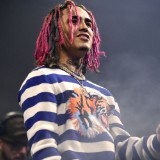 Lil Pump – "Gucci Gang (Remix)" ft. 21 Savage, Gucci Mane, French Montana, J Balvin, Bad Bunny, Ozuna
Lil Pump has released a star-studded remix of his viral hit "Gucci Gang," bringing together an international cohort of musicians, including Gucci Mane, 21 Savage, French Montana, J Balvin, Bad Bunny, and Ozuna. The remix debuted on Drake's OVO Sound Radio, which just yesterday premiered a remix of N.E.R.D.'s "Lemon" featuring the Toronto rapper. Listen to "Gucci Gang (Remix)" below.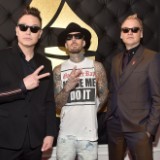 Blink-182 Announce Las Vegas Residency
Following in the grand tradition of Bruno Mars, Britney Spears, Pitbull, Cher, and Lady Gaga, Blink-182 have announced a 16-date residency in Las Vegas. The performances, hosted at the Palms Casino, will begin May 26 and run on select weekends through November 17. While Tom DeLonge may be in Nevada for some UFO research with Harry Reid,…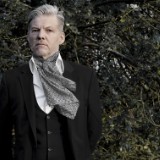 Gas Announces New Album Rausch
Over the last two years, Kompakt records co-founder Wolfgang Voigt has revived his ambient techno project Gas after a 17-year hiatus, releasing the very good new album Narkopop and a box set reissue of his four seminal late-'90s records. It appears that the alias isn't going into hibernation any time soon. Today, Voigt announced a new Gas album called Rausch, which is being…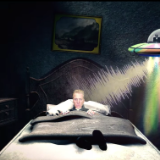 Video: Queens of the Stone Age – "Head Like a Haunted House"
Queens of the Stone Age have a new video for their Villains single "Head Like a Haunted House," with an animated Josh Homme surrounded by spiders, scorpions, and all other manner of creepy crawlies. It also includes an onscreen transcription of the song's extremely silly lyrics, in case you missed Homme-isms like "Xana-dos and Xana-don'ts" and "Seance…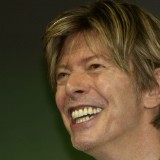 Film Version of David Bowie's Lazarus Musical Premiering in NYC
David Bowie and Edna Walsh's musical Lazarus is coming to the big screen. The musical--based on the book The Man Who Fell to Earth, which Bowie starred in the 1976 Nicolas Roeg film adaptation of--premiered in New York City in 2015 and came to London in 2016. Footage of the off-West End London production has been made…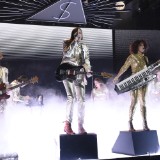 Watch Arcade Fire Play "Creature Comfort" and "Put Your Money on Me" on SNL
Last night, Arcade Fire were the musical guests on Saturday Night Live, where the band played cuts from their album Everything Now, which dropped last summer. With gleaming silver outfits and on-stage slot machines during their performance, the band played "Creature Comfort" and "Put Your Money on Me," two of the more anthemic tracks from…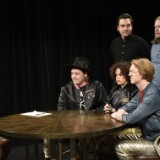 Watch Arcade Fire Join the Cast of SNL in New "Canadian Harvey Weinstein" Sketch
Last night, Arcade Fire joined the cast of Saturday Night Live in a new sketch poking fun at Canadians. In the skit, Bill Hader plays an apologetic "Canadian Harvey Weinstein" who resigned from his job as movie producer after backlash for comments like "You look nice today" and "What kind of sunglasses are those." Arcade…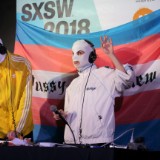 Today, Russian citizens are headed to the polls to vote in their presidential election, and known enemies of the state Pussy Riot chose to mark the occasion with the release of a new song. Aptly-titled "Elections," the song was shared on Twitter with the pointed caption: "it's the election day in Russia (guess who'll win??)."


Lollapalooza Argentina Cancels Final Day Due to Severe Weather
Three-day festival Lollapalooza Argentina has cancelled its third and final day due to severe weather including heavy storms, lightning, and winds. The schedule included performances from Pearl Jam, LCD Soundsystem, the National, David Byrne, Kygo, and more. The decision to cancel the day's events was done in cooperation with government safety authorities. Refunds will be…


Cardi B To Play SNL With Host Chadwick Boseman Next Month
Chadwick Boseman is having a huge cultural moment thanks to his starring role in Black Panther, and Cardi B is having a huge cultural moment thanks to, well, her own sheer charisma. And next month, they're both bringing their considerable star power to Saturday Night Live. Last night, the show announced that Boseman would be hosting the…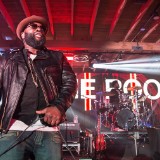 The Roots' SXSW Show Canceled After Bomb Threat [UPDATE]
The Roots & Friends show at SXSW was canceled Saturday night (March 17) because of security issues. "Due to a security concern, we have made the difficult decision to cancel tonight's Bud Light x The Roots SXSW Jam. After working proactively with SXSW, the Austin Police Department, and other authorities, Bud Light believes…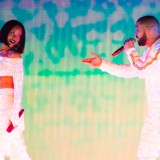 N.E.R.D. – "Lemon (Remix)" (Ft. Rihanna & Drake)
Last night on Drake's OVO Sound Radio show, Pharrell dropped a surprise remix of his N.E.R.D. hit "Lemon," now with a guest verse from who else but Drake himself. Sure enough, the 6-God gives Rihanna a run for her money in the song's spotlight, taking over Pharrell's opening verse with a silky rendition of the…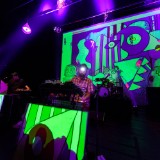 Hear New Music From Animal Collective's Two-Night Performance in New Orleans
This weekend, Animal Collective debuted a two-night site-specific interactive musical art installation at New Orleans music venue Music Box Village. Clips of the installation have made their way online, where AnCo members Avey Tare, Geologist, and Deakin (noticeably without Panda Bear) can be seen, here joined by local artists Aurora Nealand, Helen Gillet, and Marion…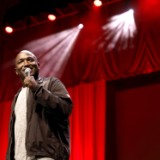 Hannibal Buress Mic Cut After Joking About Sexual Abuse at Catholic University Show
Last night, Hannibal Buress performed at Loyola University Chicago, a Jesuit Catholic college just north of the city. During the performance, Buress joked about the Catholic church's history of child molestation and sexual abuse, and his mic was eventually cut while on stage, as student paper the Loyola Phoenix reports. The move followed…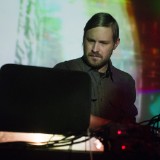 Stream World Eater Re-Voxed, the New EP from Blanck Mass
Last year, Blanck Mass' World Eater was a breathtaking collage of lurching drums and noisy electronics and now the former Fuck Buttons member has shared a new EP of remixes from the album. Titled World Eater Re-Voxed, the four-track EP features remixes from Zola Jesus, Naked, M. Lamar, and Gazelle Twin who, as one might…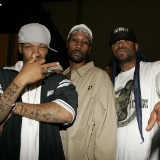 Report: Wu-Tang Sued for Copyright Infringement
Wu-Tang Clan is being sued for copyright infringement. As TMZ reports, three members of '60s soul group The Diplomats (no, not those Diplomats) claim that Wu-Tang's 2017 single "People Say" stole the "melody, lyrics and rhythm" of their 1969 song "I've Got the Kind of Love." The lawsuit also points out that the phrase "People…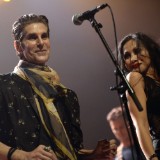 Porno For Pyros Will Reunite For Perry Farrell's Insane Vegas Show
The other day, Jane's Addiction frontman and Lollapalooza founder Perry Farrell announced that he's building an absolutely insane-sounding $100 million immersive Las Vegas show featuring holographic porn, VR pickpockets, and virtual wrestling monkeys. But apparently all the talk of holographic porn, VR pickpockets, and virtual wrestling monkeys distracted us from another important piece of relevant information: Porno…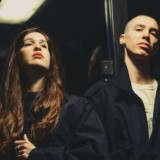 Stream New Path, the Latest Album from Montreal Electronic Duo Essaie Pas
Montreal electronic duo Essaie Pas have released a new album New Path, their second with James Murphy's DFA Records. Partly inspired by Philip K. Dick's drug-laden paranoia novel A Scanner Darkly, the release speaks to some of the darker aspects of the current political moment, confronting themes of loss, addiction, and mass media skepticism with…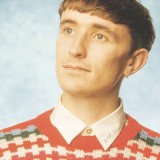 Ross From Friends Signs to Brainfeeder, Releases "John Cage"
Ross From Friends is the moniker of English producer Felix Clary Weatherall, who, despite making music for quite a few years, really gained recognition in the underground dance world with his viral 2015 single "Talk To Me You'll Understand." Once something of a figurehead for the brief, yet delightful microgenre known as "lo-fi house,"  the producer has now…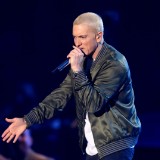 Eminem Calls Out the NRA on New "Nowhere Fast" Extended Mix
After performing a new version of his song "Nowhere Fast" taking shots at the NRA at Sunday's iHeartMusic Awards, Eminem has now released an "extended version" of the song, which includes the NRA diss verse. The update, which again features R&B vocalist Kehlani, voices specific frustration with the Sandy Hook gunman and the NRA's stronghold…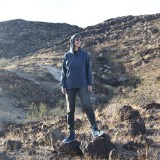 Dear Nora Announces Skull Example, Their First Album in Twelve Years
Dear Nora, the long-running indie pop project of Portland songwriter Katy Davidson, has announced a new album, the first from the project in over 10 years. Titled Skulls Example, the release follows a reissue of the band's phenomenal 2004 album Mountain Rock last year through former Casiotone for the Painfully Alone songwriter Owen Ashworth's label…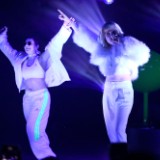 Watch Charli XCX Bring Out Carly Rae Jepsen Live in Los Angeles
Charli XCX performed in Los Angeles Thursday night, and at the end of the show, she brought out Carly Rae Jepsen to perform their collaborative single "Backseat" (from Charli XCX's album Pop 2), as well as the Carly Rae Jepsen track "Cut to the Feeling." About one minute into "Backseat," Jepsen comes onstage to deafening…


Video: Ariel Pink – "Acting" ft. Dam-Funk
Six months since the release of his last album Dedicated to Bobby Jameson, Ariel Pink has shared a new video for the album's Dam-Funk-featured single "Acting." With help from director Eric Ernest Johnson, who has previously collaborated with Pink on the video for Pom Pom single "Jell-O," the video features Damon Huss strolling down the…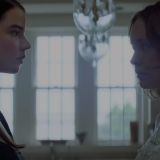 Thoroughbreds Is a Cult Film in Search of Its Cult
Thoroughbreds, the debut film by 28-year-old playwright, writer, and director Cory Finley, has the general aura of a "cult film." That is to say, Finley's comedic thriller feels like it was wrought lovingly in the image of what a certain kind of "cult film" has looked like historically--part of a vague, loosely…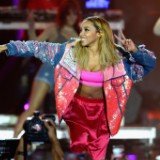 Tinashe's Long-Delayed Joyride Finally Has a Release Date
Joyride was supposed to be the title of Tinashe's second album: She first teased its release all the way back in 2015. But major label rollouts often fail to roll exactly as planned, and the project Tinashe wound up releasing in November 2016, Nightride, was presented as a prequel to Joyride instead. As of this afternoon, though, the…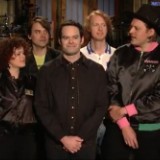 Watch Arcade Fire Bicker With Bill Hader in SNL Promo
In the promo clips for tomorrow's episode of Saturday Night Live, you can see host and former cast member Bill Hader teach Arcade Fire some hard lessons in show business. Also, Hader and the band argue over if they're "The Arcade Fire" or simply "Arcade Fire" before Win Butler and crew resolve themselves to whipping out…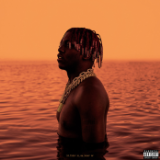 Review: Lil Yachty's Lil Boat 2 Takes on Water
On his debut studio album, last year's Teenage Emotions, the then-teenaged Lil Yachty grappled with criticism by trying to prove he was something people said he wasn't: a talented rapper. But the standards he aspired to meet had been set by those who fundamentally did not understand him. Tracks like "Peek a Boo" and "DN Freestyle"…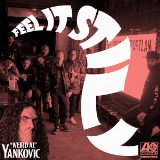 Hear Weird Al's Polka Remixes of Portugal. the Man's "Feel It Still" and "Live in the Moment"
How do you feel about "Feel It Still," the runaway 2017 hit that's lifted Portugal. the Man to second-line billing on this summer's blockbuster music festivals? Are you charmed by its slinky bass hook and goofy video that sparked a beef with Infowars? Do you roll your eyes at its unimaginative pop-rock pastiche and empty promise of unspecified political rebellion? Is it a refreshing change of pace on today's largely…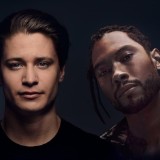 Kygo – "Remind Me To Forget" (ft. Miguel)
Kygo, the Norwegian DJ/producer who made his name as the crown prince of tropical house, has built a profitable second act for himself the way dance-music superstars often do: by teaming with famous singers on dancy pop singles. This pursuit has yielded at least one true gem, the Selena Gomez partnership "It Ain't Me." Today he…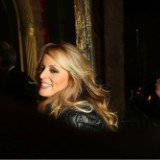 CBS Sets Air Date for Stormy Daniels's 60 Minutes Interview
CBS's 60 Minutes will be airing its interview with Stormy Daniels on March 25, The Hollywood Reporter confirms. The interview will effectively break a "hush agreement" Daniels signed ahead of the 2016 election in exchange for an $130,000 payout facilitated by then Trump Organization lawyer Michael Cohen. Daniels received the money in exchange for her silence regarding an alleged 2006…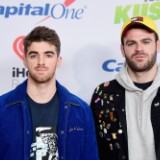 The Chainsmokers Have a Moment of Clarity
The Chainsmokers have a new song called "Everybody Hates Me," which is a joke that pretty much makes itself. True to its title, the song finds the patron saints of checking your Instagram notifications while drinking a Corona digging even deeper into the unflattering self-pity that plagued their last two singles. If you've ever wondered…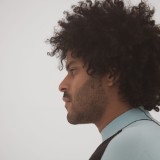 Twin Shadow – "Brace" ft. Rainsford
Twin Shadow, born George Lewis, Jr., is releasing a new album on April 27 called Caer. Last month, he released two tracks from the album: the HAIM collaboration "Saturday" and the heavily Autotuned, idiosyncratic ballad "Little Women." Today, Lewis has posted a video for another single--a typically featherweight, lightly soulful jam called "Brace." If the beat and overall…


Stream Hot Snakes' New Album Jericho Sirens, Their First Album in 14 Years
Influential hardcore veterans Hot Snakes have released their new album Jericho Sirens in full. Fourteen years since their last album Audit in Progress in 2004, the band reunited in for a handful of dates in 2010 and have now finally unveiled new music. In addition to putting out the new album, indie behemoth Sub Pop…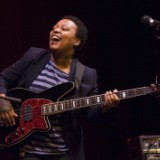 Stream Meshell Ndegeocello's New Album Ventriloquism
Meshell Ndegeocello has released Ventriloquism, her first album in four years. Featuring a cover of the TLC classic "Waterfalls," the album offers new versions of '80s and '90s soul and R&B hits, featuring new arrangements by the bassist and vocalist. Ndegeocello has also shared two other covers from the album so far—one of Prince's Parade…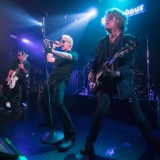 Stream Stone Temple Pilot's New Self-Titled Album
Stone Temple Pilots have finally unveiled their self-titled new album in full. Following the debut of their new vocalist Jeff Gutt after frontman Scott Weiland died of an accidental overdose in 2015, the band have so far released singles "Meadow" and "Roll Me Under." Listen to their new album below and catch the band on…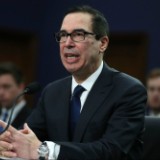 Steven Mnuchin's Flights on Military Jets Cost Taxpayers $1 Million, Says Watchdog Group
Treasury Secretary Steven Mnuchin is apparently a big fan of flying on military jets and having the taxpayer foot the bill. According to records obtained by the watchdog group Citizens for Responsibility and Ethics in Washington, the Suicide Squad producer commandeered military jets for seven trips he took "between the spring and fall of 2017" at a cost…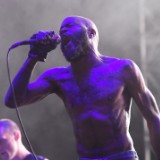 Death Grips Are Apparently Working With Tool Bassist Justin Chancellor
While fans await a new Tool album that may or may not arrive sometime this century, bassist Justin Chancellor has evidently found some time to work on an outside collaboration. Yesterday, punk-rap noiseniks Death Grips posted a photo of Chancellor in the studio with drummer Zach Hill, with a caption alluding to a new album. Despite…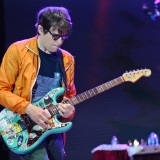 Rivers Cuomo – "Medicine For Melancholy"
Weezer frontman Rivers Cuomo has shared a new track called "Medicine for Melancholy." Last weekend the songwriter performed a solo acoustic set in LA, and the band has an album slated for release in May, but today, Cuomo has shared a new solo single. On "Medicine For Melancholy," Cuomo flexes his muscles as a pop…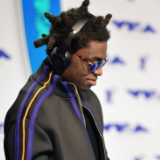 Kodak Black Is Reportedly in Solitary Confinement
Florida rapper Kodak Black is currently back in Broward County jail, following a January police raid that allegedly turned up guns and drugs in his home. Now, according to TMZ, he's been placed in solitary confinement for patching a call from a prison phone through to someone that he was prohibited from speaking with. He'll be in…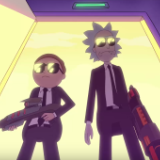 Watch Rick and Morty Star in Run the Jewels' New Video for "Oh Mama"
Today Run the Jewels were announced as the headliners of the Adult Swim Festival in Los Angeles this October, and to commemorate this fact, El-P and Killer Mike have premiered a new music video starring animated Adult Swim superstars Rick and Morty. The video is for RTJ3's "Oh Mama,' and, as might be expected, Rick and Morty…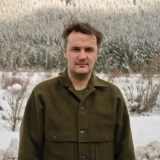 Stream Mount Eerie's New Album Now Only
Mount Eerie has finally released his new album Now Only in full. The followup to his album A Crow Looked at Me last year, its release follows singles "Distortion" and "Tintin in Tibet," as well as an NPR First Listen last week. The album continues chronicling the intimate details of songwriter Phil Elverum's last days…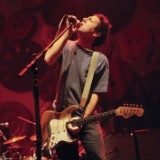 Stream Yo La Tengo's New Album There's A Riot Going On
Yo La Tengo have released their fifteenth studio album There's A Riot Going On in full. Announced back in January, the release includes the four initial announcement singles ("Shades of Blue," "She May, She Might," "Out of the Pool," and "You Are Here"), as well as "For You Too," a dreamy, fuzz-drenched standout as strong…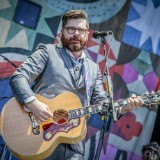 Stream The Decemberists' New Album I'll Be Your Girl
The Decemberists have shared their new synth-slathered album I'll Be Your Girl. Featuring singles "Severed" and "Once in My Life," the album promises to be "darker" and explore the "more absurdist side of things" with help from "a lot of nice vintage synth work." Check out the full album below. …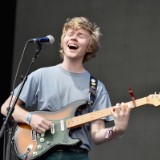 Pinegrove Says It Has No Immediate Plans to Release Finished New Album
Hopefully, Pinegrove fans enjoy a good mystery. Earlier this week, ex-member Nandi Rose Plunkett told the alt-weekly Columbus Alive that not only is Pinegrove's new album Skylight completed and ready to be released, but the band has already gotten to work on its follow-up. Plunkett further said that Pinegrove is "trying to find the best way to re-emerge in a way…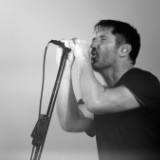 A New Nine Inch Nails EP Is Coming Soon
During a recent BBC radio interview, Nine Inch Nails' Trent Reznor and Atticus Ross revealed that a new NIN EP will be released before the end of June. The pair sat down to discuss their upcoming appearance at the Robert Smith-curated Meltdown Festival in London, where NIN will take the stage June 22. Reznor promised the new EP will…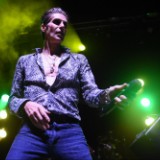 Perry Farrell's $100 Million Virtual Reality Vegas Entertainment Complex Sounds Completely Nuts
Jane's Addiction frontman and Lollapalooza visionary Perry Farrell has some big plans for Las Vegas. Farrell teamed up with the film production company Immersive Artistry to build a multimillion dollar entertainment complex called Kind Heaven that sounds like Farrell's own personal fake-deep Westworld. Forbes summed the project up as "a one-of-a-kind immersive complex that will transport attendees into another world,…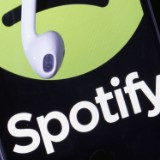 Spotify Announces First Public Trading Date
After filing for public offering on the New York Stock Exchange last month, Spotify has announced a date for the offering. According to CNBC, the streaming giant will begin trading on April 3, with the company providing a full year of financial guidance on March 26. As previously reported, Spotify will still forgo a traditional…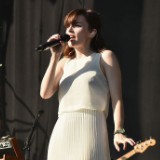 Watch CHVRCHES Cover The 1975's "Somebody Else"
For their latest BBC Live Lounge appearance, CHVRCHES performed a cover of The 1975's gorgeous "Somebody Else," from our fifth favorite album of 2016 I Like It When You Sleep, for You Are So Beautiful yet So Unaware of It. The song has also been covered by Lorde and Charlie Puth. An intrepid YouTube commenter pointed out an interesting…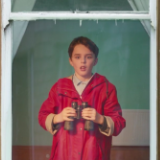 Video: Belle & Sebastian – Poor Boy
In the midst of their current tour, Belle & Sebastian have released a whimsical music video for "Poor Boy," from the final EP of their How to Solve Our Human Problems trilogy. "I think these days when an LP comes out, it's kind of disappointing," Stuart Murdoch said about the band's decision to release a series of EPs. "Nothing…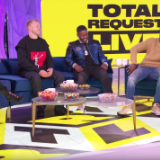 So What Happened With TMZ's Apparently Erroneous Story About TRL Being Canceled?
Here's something odd that happened yesterday. TMZ reported late in the afternoon that MTV was canceling the rebooted version of TRL, citing an internal memo that allegedly said the show was going to "pivot to short term content." It seemed entirely plausible—the new TRL is frankly not good television, hasn't seemed to penetrate the daily conversation in any way, and…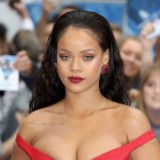 Rihanna Isn't Happy With Snapchat's Response to Ad Making Light of Her Domestic Violence
Some phone game called "Would You Rather?" recently posted an ad on Snapchat that asked viewers if they would rather "slap Rihanna or punch Chris Brown." After screenshots of the ad began circulating on social media, Chelsea Clinton called it "just awful," and Brown's attorney Mark Geragos told Us Weekly, "They should change their name from Snapchat to Tone…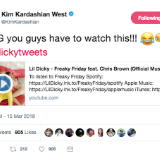 Yeah, I'm gonna pass...