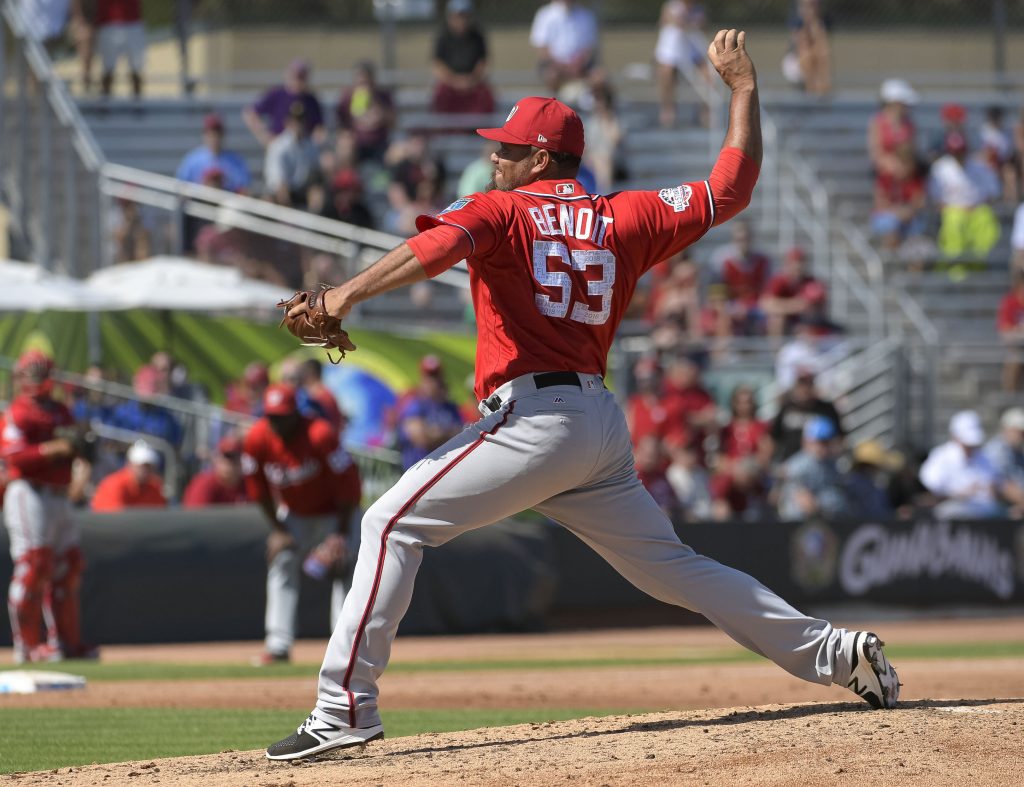 Joaquin Benoit Diagnosed With Forearm Strain
Veteran Nationals reliever Joaquin Benoit will not be ready for the start of the season owing to a forearm strain, Chelsea Janes of the Washington Post reports (Twitter links). His timeline is not yet known, but he is not throwing for the time being. The Nats had added Benoit on a one-year, $1MM deal at the…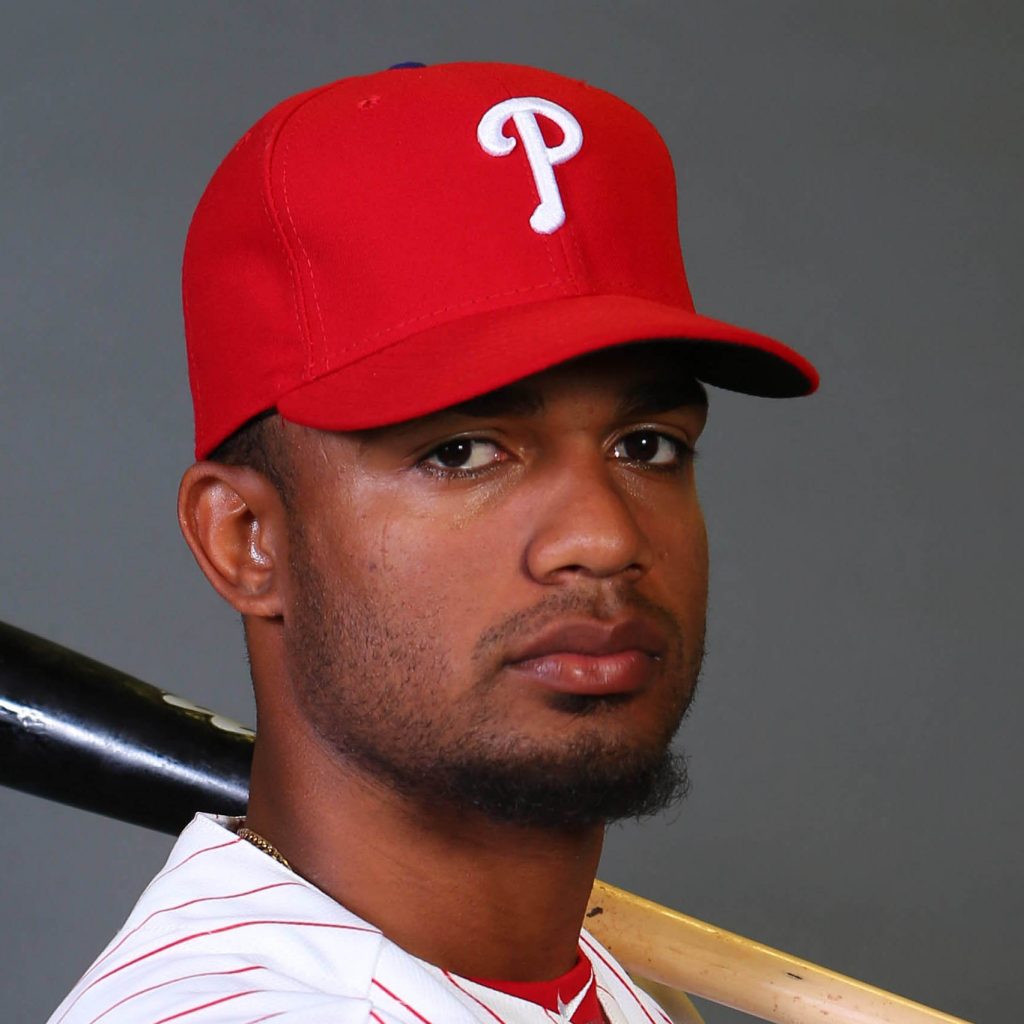 Rangers Acquire Eliezer Alvarez
The Rangers have acquired infielder Eliezer Alvarez from the Phillies, per club announcements. He had been designated for assignment recently. Cash considerations will go to Philadelphia in return. More to come …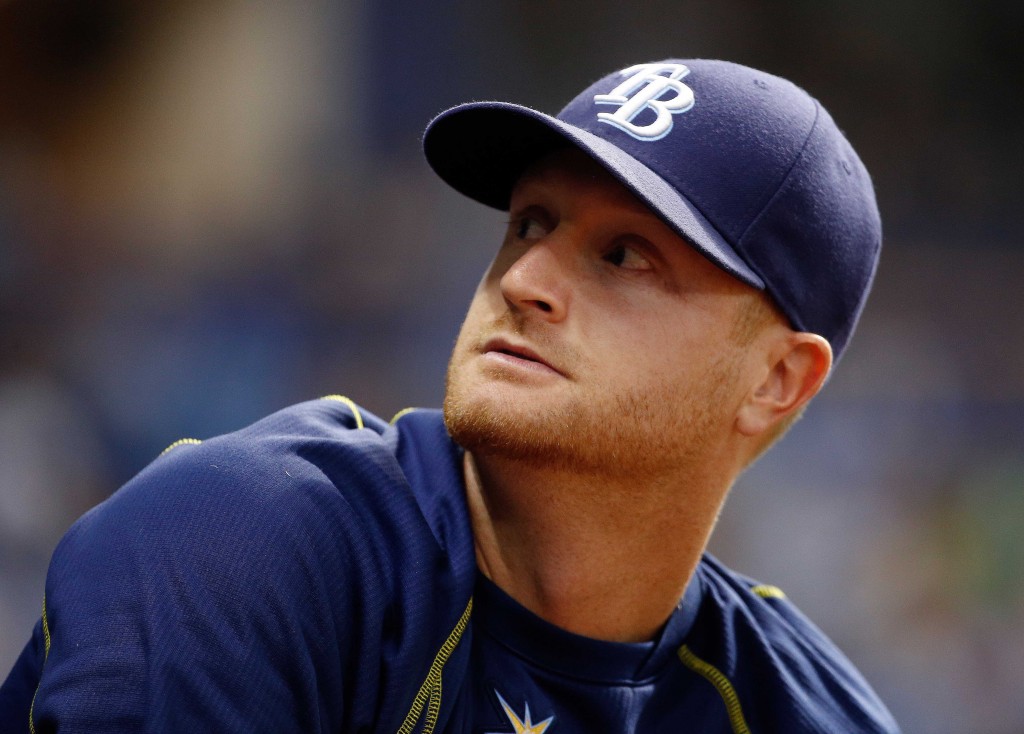 MLBTR Poll: Grading The Alex Cobb Signing
After watching a variety of quality free agents settle for shorter and less-lucrative contracts than expected — including established veteran starter Lance Lynn — it seemed that right-hander Alex Cobb would likewise need to take what he could get and plan to return to the open market in the near future in search of a…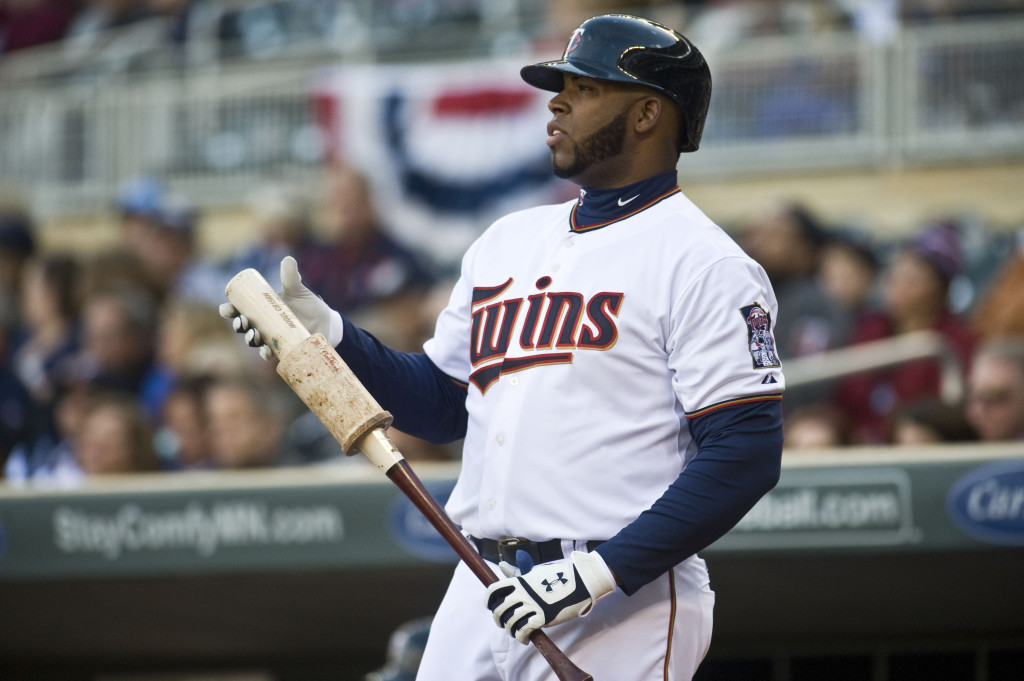 Minor MLB Transactions: 3/21/18
We'll track the day's minor moves in this post: The Twins have placed first baseman/DH Kennys Vargas on waivers, according to Mike Berardino of the St. Paul Pioneer-Press. The Minnesota organization had been trying to find a trade for the burly switch-hitter, but will instead see whether he can clear waivers and be outrighted. Vargas will learn…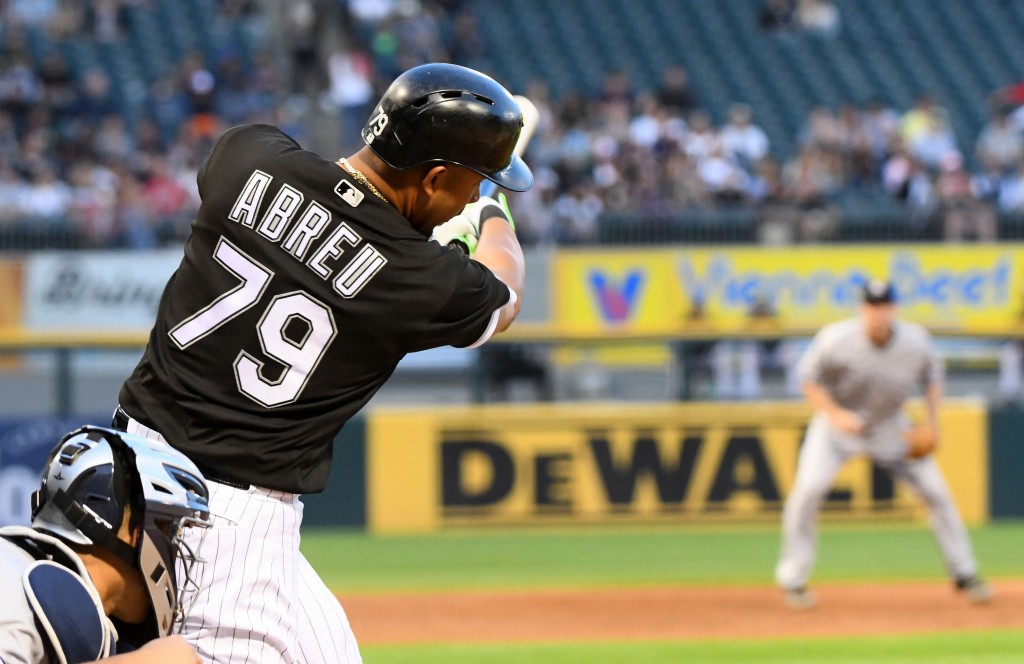 White Sox Notes: Castillo, Abreu, Smith, Santiago, Davidson
"I see as much young talent here as I've ever seen anywhere," White Sox catcher Welington Castillo told Steve Greenberg of the Chicago Sun-Times about his new team's spring camp, and that includes Castillo's previous stint on the north side of Chicago.  "In 2013, when I was with the Cubs, we weren't even close to…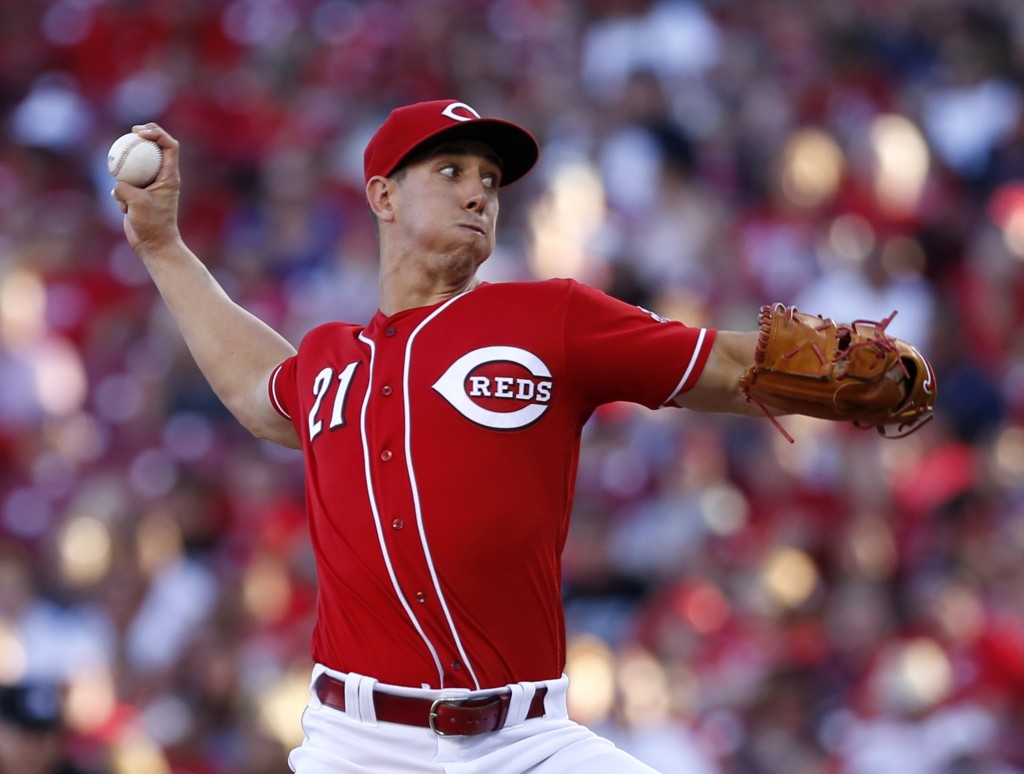 Ohio Notes: Lorenzen, Antonetti, Upton, Mesoraco
Here's the latest from both Buckeye State teams… Reds right-hander Michael Lorenzen suffered a Grade 1 strain of the teres muscle near his throwing shoulder, and will be kept from throwing "for several days," manager Bryan Price told media (including the Cincinnati Enquirer's John Fay).  Lorenzen's injury isn't as severe as the similar issue that…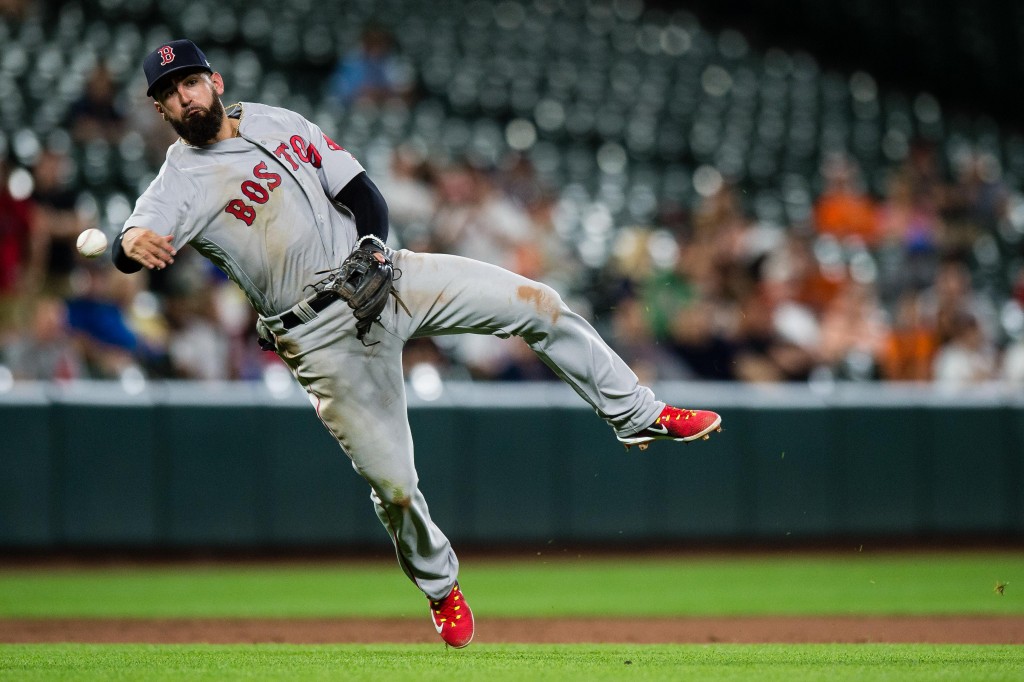 AL East Notes: Marrero, Holt, Swihart, Machado, Morales
Alex Cobb's agreement with the Orioles is the day's biggest news out of the AL East, but here are some more notable items from around the division… The Red Sox seem to be inclined to carry the out-of-options Blake Swihart on the active roster to open the season, Evan Drellich of NBC Sports Boston reports.  While the…


Mahle strengthens case in push for Reds' rotation
Waiting out roster decisions near the end of Spring Training often provides intrigue and surprises, but Reds pitcher Tyler Mahle has done just about all he can to eliminate any doubt whether he belongs in the big league rotation.


Holland's outing doesn't clinch SF rotation spot
A candidate for one of the pair of vacancies at the back end of the Giants' starting rotation, Holland did not separate himself from the other contenders, Chris Stratton and Ty Blach, with his Tuesday night outing against the Royals.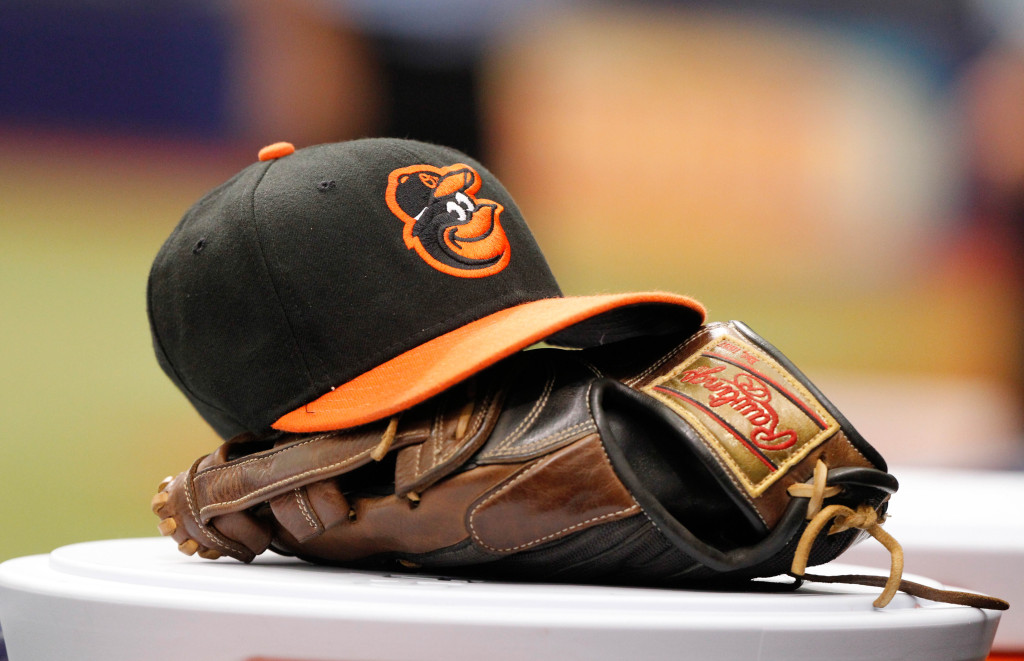 Orioles Designate Jose Mesa Jr., Announce Alex Cobb Signing
The Orioles have designated Rule 5 righty Jose Mesa Jr. for assignment, per a club announcement. His roster spot will go to veteran starter Alex Cobb, whose four-year contract is now official. Mesa, 24, was the last of three pitchers taken by the Baltimore organization in the most recent Rule 5 draft. Obtaining his rights…


There are signs Puig can be an elite hitter
After a few years of inconsistent performance, Yasiel Puig was very good in the second half of 2017. Thanks to some improved plate discipline and the ability to do very well hitting the ball hard in the air, there's still a chance for much more in 2018.


Red Sox set to thrive with fresh faces, outlook
The Red Sox have one ace (Chris Sale) who is in his prime and a near lock to be dominant again this season. They have another ace (David Price) who is healthy again, and determined to get back to what he once was for the Rays, Tigers and Blue Jays.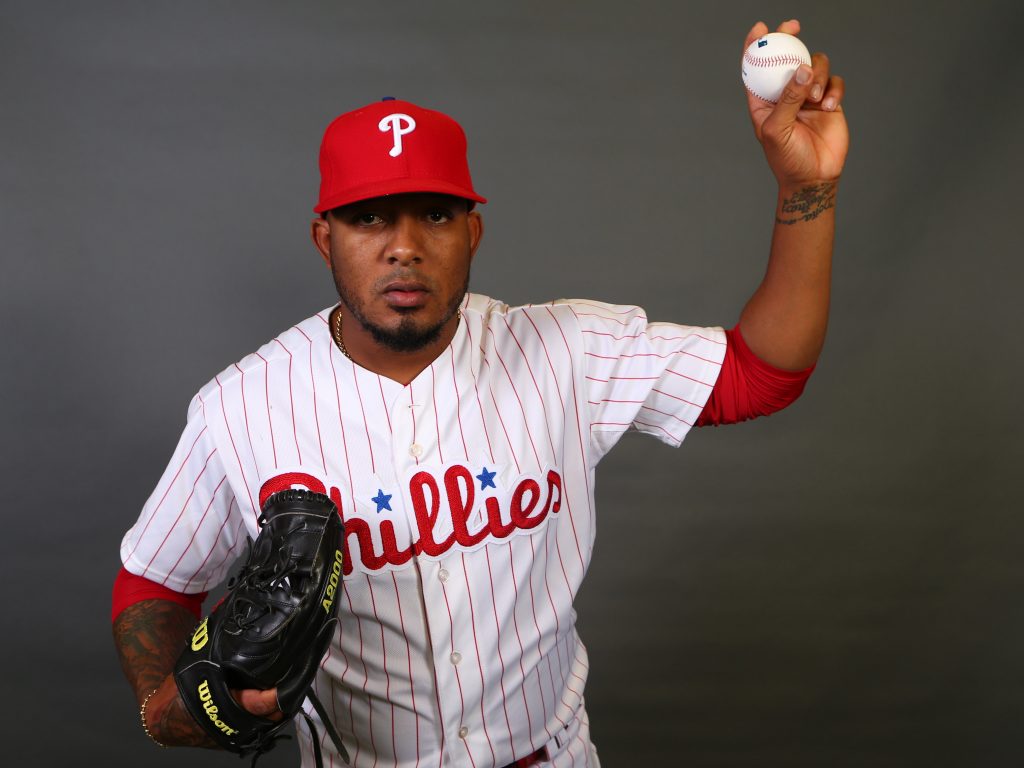 Phillies Release Fernando Abad
The Phillies have released lefty Fernando Abad, per a club announcement. He had been in camp with the organization on a minor-league deal. Abad had an opt-out opportunity tomorrow, so it seems the organization went ahead and made up its mind about his roster status. He would have earned a $2.5MM salary in the majors,…


Lorenzen shut down with muscle strain
The Reds' pitching depth must absorb another blow as Michael Lorenzen has been diagnosed with a grade 1 strain of the teres major muscle near his right shoulder.


Ohtani 'getting better' with the bat
Shohei Ohtani snapped an 0-for-14 stretch in Cactus League play by singling off Minor League left-hander Colin Poche in the sixth inning of the Angels' 6-5 win over the D-backs on Tuesday at Tempe Diablo Stadium.


Anderson relieved to deliver solid start for Rox
Bud Black wasn't speaking specifically about Tyler Anderson when he laid out where he wants all his pitchers to be with roughly 10 days to go until the regular season starts. But the Rockies manager might as well have been.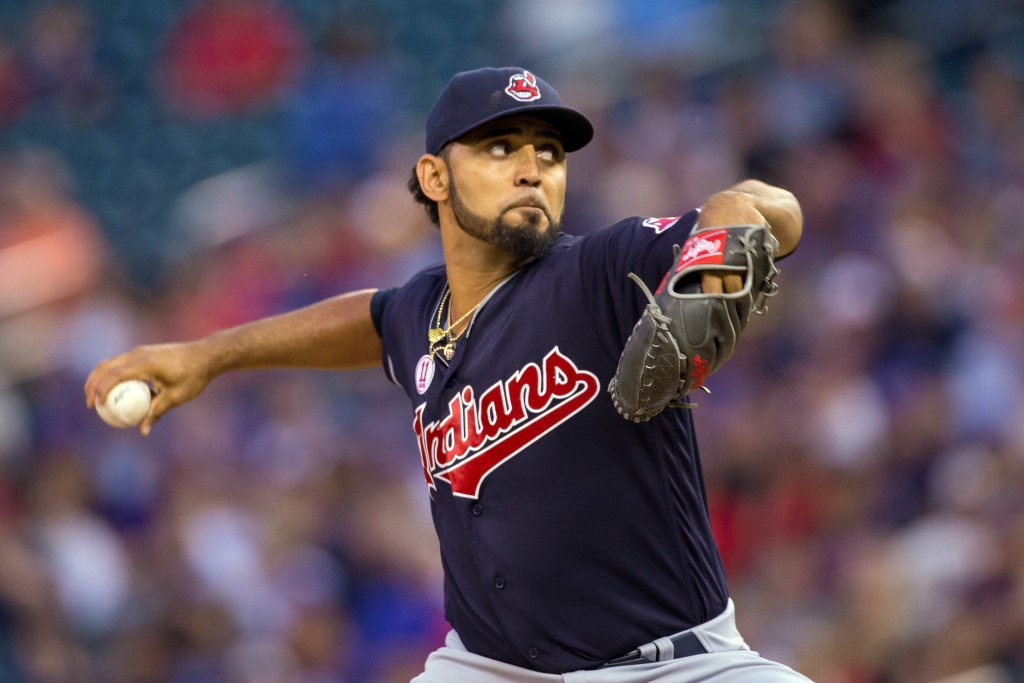 Yankees Notes: Salazar, Darvish, Wade, Ellsbury, Machado
Some items from the Bronx… Indians right-hander Danny Salazar was one of several pitchers the Yankees considered as potential trade targets last winter, Joel Sherman of the New York Post writes.  Salazar is controlled via arbitration through the 2020 season and he has shown excellent promise when healthy, posting a 3.82 ERA, 10.5 K/9, and…


Cubs' belief in Schwarber could pay off big
Kyle Schwarber is mashing the ball this spring, which surprises absolutely nobody. Then, let's be honest, would it have surprised if he was hitting .111 and striking out once every two times he comes to the plate? No, probably not.


BREAKING: Cobb, O's reach 4-year agreement
The Orioles' spring search for pitching took another big turn on Tuesday night, as the club has reached a four-year agreement with the best remaining free-agent arm, starter Alex Cobb, with the deal worth between $56 million and $60 million, sources told MLB Network insider Jon Heyman and MLB.com.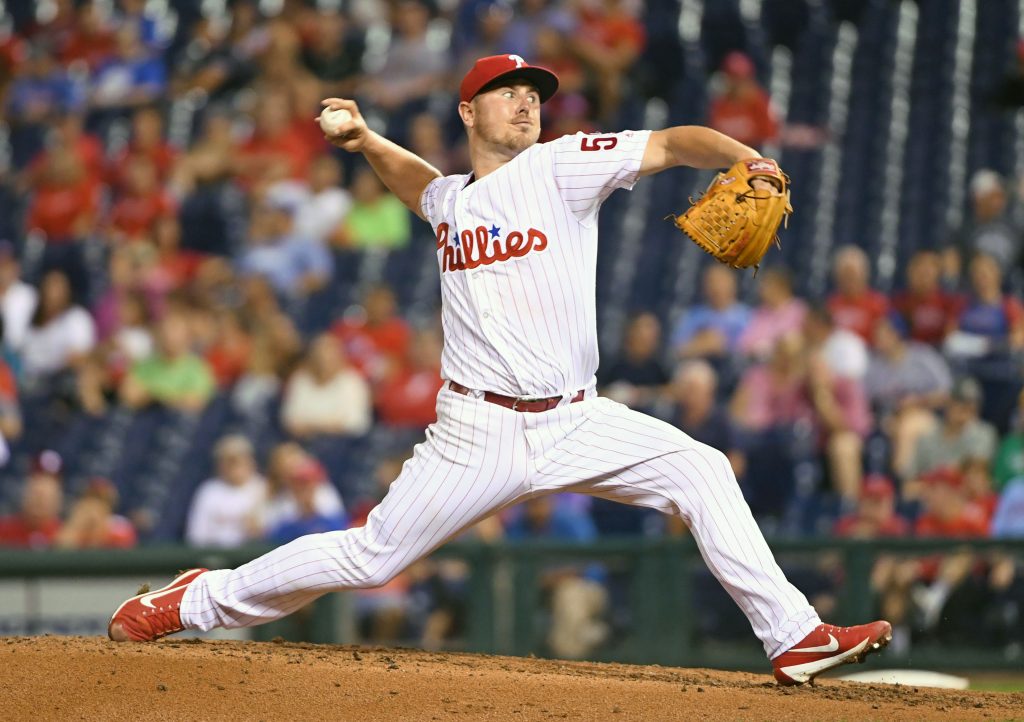 Mark Leiter Diagnosed With Mild Flexor Strain
Phillies righty Mark Leiter has been diagnosed with a mild flexor strain, according to Jim Salisbury of CSNPhilly.com (via Twitter). He will be shut down for two to three weeks before attempting to ramp back up. That's certainly disappointing news, though far from the worst-case scenario. Leiter underwent an MRI after reporting forearm tightness. With…


Wade earns spot on Yanks' Opening Day roster
Eight mornings ago, the ink had yet to dry on Neil Walker's Yankees contract, and Tyler Wade was holding court with a group of reporters in front of his George M. Steinbrenner Field locker, offering his authentic reaction: excitement.


Rupp battling to be Phillies' backup catcher
If catcher Cameron Rupp is not traded, he can be optioned to Triple-A Lehigh Valley. It would be a tough pill to swallow for somebody who has not played in the Minor Leagues since 2014.


Top prospects: Who's still up? Who got cut?
With Opening Day nearing, some of baseball's top prospects are still in big league camp fighting for roster spots, while others have been reassigned to Minor League camp. Here's a complete breakdown of MLB's Top 100 prospects.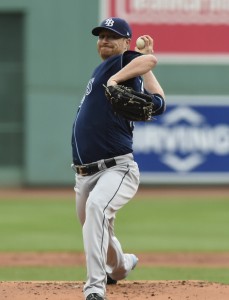 6:53PM: The four-year deal will be worth $57MM, an MLB official tells 670 The Score's Bruce Levine (Twitter link).  There is deferred money in each of the four years, Kubatko tweets. 6:06PM: The Orioles have agreed to sign right-hander Alex Cobb, with FanRag Sports' Jon Heyman reporting (Twitter link) that the two sides had worked…


D-backs option Sherfy; reassign Feliz, Recker
With Opening Day approaching, the D-backs made their second set of moves in three days Tuesday, highlighted by their decision to option Jimmie Sherfy, their No. 15 prospect according to MLB Pipeline, to Triple-A Reno.


Gardenhire impressed by Rule 5 pick Reyes
Ron Gardenhire still has to sit down with his bosses in the Tigers' front office and his colleagues in analytics to decide who makes the Opening Day roster next week. Among their topics will be the possibility of an eight-man bullpen, the choice of a super utility player and the final spots in the rotation. But after Victor Reyes churned out three hits in Tuesday's 8-3 win over the Yankees, the veteran manager sounds like he would like to bring the Rule 5 Draft pick north to Detroit with him.


Harvey handles Cards, ready for regular season
Stretching out to 90 pitches in the Mets' 8-7 win over the Cardinals on Tuesday, Matt Harvey declared himself ready for the regular season -- though his first assignment may not come until the Mets' second series of the year.


Top 10 lineups entering this season
We're closing in on Opening Day, and so what better time to cue conversation and drum up debate with our annual look at the game's best lineups, rotations and bullpens, as well as the most flexible rosters?


Sox set rotation; Sale gets Opening Day nod
The Red Sox will set the tone for the 2018 season with their lefty ace tandem of Chris Sale and David Price. Sale was officially tabbed by new manager Alex Cora to start Opening Day on March 29 at Tropicana Field against the Rays.


Towers elected to Padres Hall of Fame
Kevin Towers, San Diego's longtime general manager, player and scout who passed away in January at age 56, has been elected to the Padres Hall of Fame.


Reliever Goeddel signs Minor League deal
Right-handed reliever Erik Goeddel, who posted a 3.96 ERA in 110 appearances with the Mets over the past four seasons, signed a Minor League deal with the Mariners on Tuesday.


Arrieta 'eager' to meet first-week start target
Phillies ace Jake Arrieta remains confident he will be ready to pitch the first week of the regular season. Arrieta, however, understands why the Phils remain noncommittal. The first week is small potatoes after the right-hander signed a three-year, $75 million contract on March 12.


Cards keeping starters close to vest vs. Mets
Matt Harvey started for the Mets against the Cardinals on Tuesday, meaning he likely won't pitch when it counts next weekend against St. Louis at Citi Field. Meanwhile, the Cardinals stretched Adam Wainwright out to 90 pitches on the back fields precisely because he will pitch in New York in that Opening Series.


Zim 'ready to go' despite unorthodox spring
Ryan Zimmerman understands his approach to this year's Spring Training is unorthodox. He has only played in one Grapefruit League game, where he has taken a grand total of two at-bats.


E-Rod clears latest hurdle in Minors start
Red Sox lefty Eduardo Rodriguez, who is on a mission to start the season in the rotation instead of the disabled list, aided his cause by stretching out to four innings in a Minor League start on Tuesday.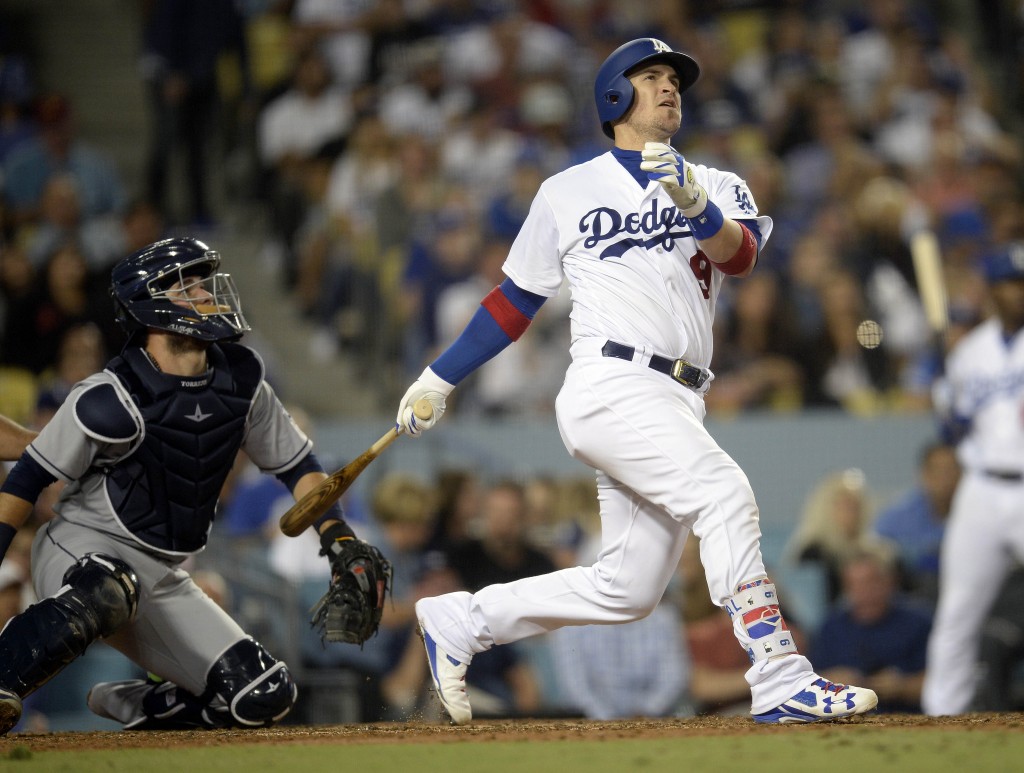 NL Notes: Grandal, Mets, Leiter, Straily
While it seemed at one point he profiled as a trade candidate, Yasmani Grandal will enter the season expected to receive the bulk of the playing time behind the dish for the Dodgers, skipper Dave Roberts tells reporters including Bill Shaikin of the Los Angeles Times (via Twitter). Grandal, 29, had been bypassed late last year by…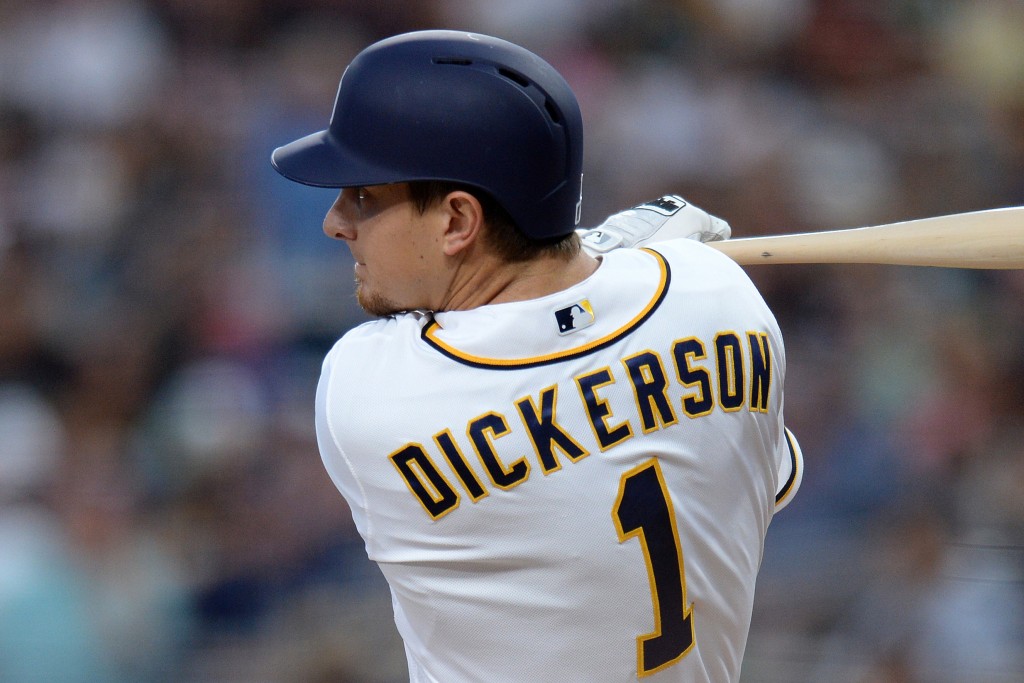 Alex Dickerson To Undergo Tommy John Surgery, Miss 2018 Season
Padres outfielder Alex Dickerson will undergo Tommy John surgery to repair a sprained UCL in his throwing elbow, The Athletic's Dennis Lin reports (Twitter link).  Dickerson had been considering non-surgical options but instead he'll go under the knife near the end of March, and be sidelined for the entire 2018 season. Dickerson, 27, made a…


Mets' last roster question: Who completes 'pen?
As some Mets prepared to bus south on Tuesday for a game against the Cardinals, others lingered in street clothes. Victims of the Mets' latest round of roster cuts, 10 players made the short drive to Minor League camp as clubhouse attendants cleared out their lockers.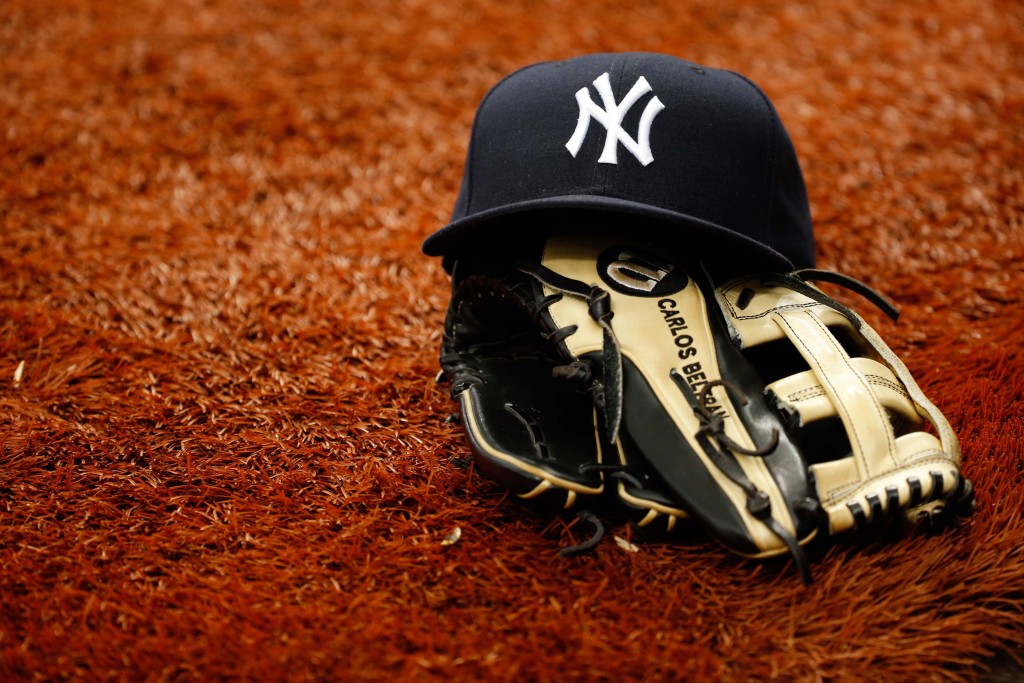 Braves Return Rule 5 Pick Anyelo Gomez To Yankees
The Braves have returned Rule 5 draft pick Anyelo Gomez to the Yankees, as announced by New York's official Twitter feed.  The 25-year-old right-hander has been assigned to the Yankees' Triple-A affiliate.  Atlanta had originally selected Gomez out of the Yankees' farm system with the eighth overall pick of last December's Rule 5 Draft. Gomez…


Impressive Alcantara optioned to New Orleans
Sandy Alcantara showcased a power fastball and plenty of potential throughout Spring Training, but on Tuesday, the Marlins decided the hard-throwing 22-year-old needs some more seasoning in the Minor Leagues.


Musgrove takes positives from rough outing
As he made his way back from an early spring setback, Joe Musgrove found few opportunities to consistently pitch in a game-like atmosphere. His first outing was on a back field at Pirate City. His first Grapefruit League start lasted less than three innings against the Yankees.


Here are the links to each team's entry in the MLBTR 2017-18 Offseason In Review series.  This post will be updated as more entries are published over the coming weeks. NL East Braves Marlins Mets Nationals Phillies NL Central Brewers Cardinals Cubs Pirates Reds NL West Diamondbacks Dodgers Giants Padres Rockies AL East Blue Jays…


Villanueva to break camp with Padres
Opening Day is only nine days away, and Christian Villanueva can finally rest easy. On Tuesday, Padres manager Andy Green indicated the versatile infielder will break camp with the club to start the regular season.


Hamstring better, Mallex on target for opener
Mallex Smith felt good on Tuesday, and the speedy outfielder appears to be all systems go for Opening Day. Smith, who has been nursing a right hamstring issue, played in a game on Tuesday for the first time since March 8 when he took to the back fields of the Charlotte Sports Complex to participate in a Minor League contest against a Twins affiliate.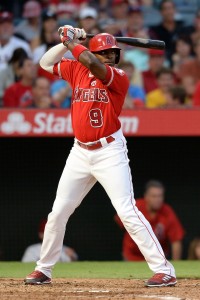 Offseason In Review: Los Angeles Angels
Few teams generated more offseason headlines than the Angels, as the team reloaded in a major fashion for another run at playoff contention. Major League Signings Zack Cozart, 3B/SS: Three years, $38MM Rene Rivera, C: One year, $2.8MM Chris Young, OF: One year, $2MM Total spend: $42.8MM Trades And Claims Acquired 2B Ian Kinsler from…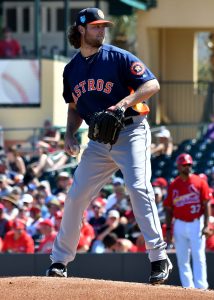 Offseason In Review: Houston Astros
Fresh off the Astros' first-ever World Series-winning campaign, general manager Jeff Luhnow spent the winter supplementing an already strong pitching staff. Major League Signings Joe Smith, RP: Two years, $15MM Hector Rondon, RP: Two years, $8.5MM Total spend: $23.5MM Trades And Claims Acquired RHP Gerrit Cole from the Pirates for RHP Joe Musgrove, RHP Michael…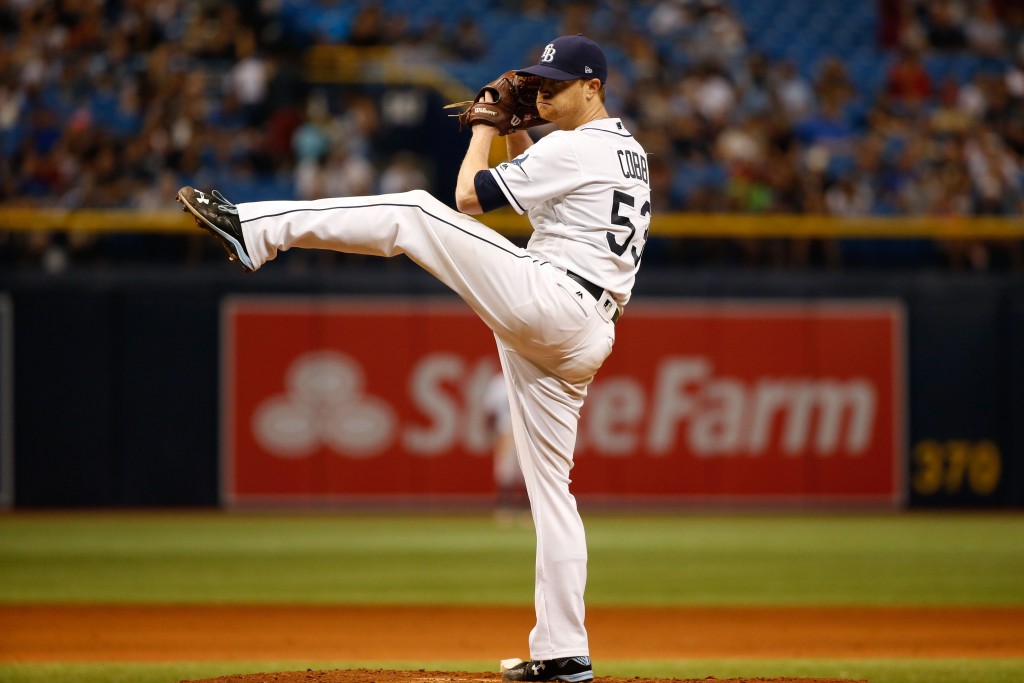 Orioles Close To Agreement With Alex Cobb
5:50PM: If completed, the deal would be a four-year pact, according to MASNsports.com's Roch Kubatko (Twitter link). 5:19PM: Rosenthal hears from a source that a deal is indeed close, though the three-year/$50MM terms from Rosenthal's previous report are "not accurate." 4:39PM: Right-hander Alex Cobb's long stay in the free agent market could be nearing an…


Top pitching prospect Kopech reassigned
Michael Kopech, the flamethrowing right-hander who is ranked the No. 2 prospect in the White Sox organization and the No. 10 overall prospect in baseball by MLB Pipeline, was reassigned to Minor League camp on Tuesday.


J. Turner breaks wrist on HBP, out indefinitely
Dodgers All-Star third baseman Justin Turner suffered a small non-displaced fracture of his left wrist Monday night when hit by a Kendall Graveman pitch. He will open the season on the disabled list and be re-examined by local hand specialist, Dr. Brian Shafer, on Tuesday to determine how long he will be sidelined.


McMahon continues push to make 25-man roster
Ryan McMahon figured that if a mid-Spring Training signing placed him squarely on the Rockies' roster bubble, and if all eyes would be on him to prove he can hit established Major League pitching, he might as well have fun with it.


Behind the scenes: Brewers' 'The Sandlot' clip
The Brewers may have been off Monday, but they were all over social media thanks to an uncanny recreation of a scene from the 1993 film "The Sandlot" that went viral on Sunday night. Brewers director of new media Caitlin Moyer explained how the project came together.


Fulmer's gem leads top prospects
Carson Fulmer spun his best start of Spring Training as the White Sox cruised to a 15-2 win over the D-backs on Monday. Fulmer struck out four and didn't allow a hit over four scoreless frames.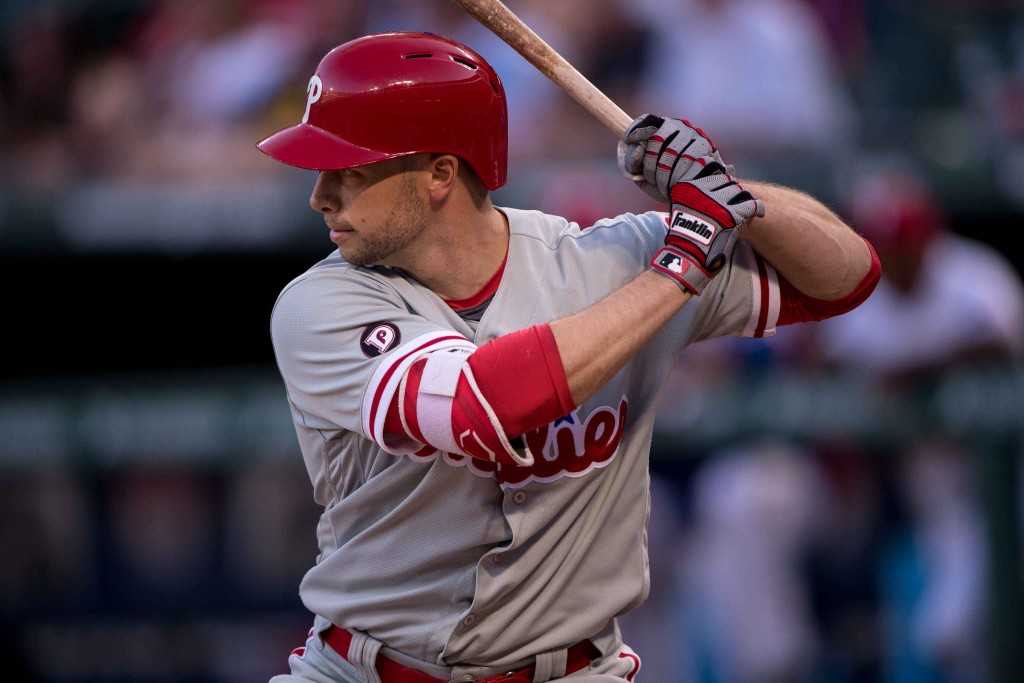 The Pirates have released outfielder Daniel Nava, according to SB Nation's Chris Cotillo (via Twitter).  The 35-year-old veteran signed a minor league deal with Pittsburgh last month but his chances of winning a job dimmed after the Pirate acquired Corey Dickerson.  If the roster crunch wasn't enough, Nava underwent back surgery in late February, sidelining…


Hamilton isn't a lock to lead off
It's been a rough spring at the plate for Billy Hamilton, and manager Bryan Price still hasn't committed to using the Reds' center fielder in his usual leadoff spot in the lineup.


Rays to use Colome in traditional closer's role
Though Tampa Bay's bullpen will be dramatically different this season, Alex Colome will return as the closer, and a closer in the traditional sense, logging the final three outs and not coming in earlier to snuff out hot situations.


Duvall honored by Hooton Foundation
The Taylor Hooton Foundation is committed to advocating against the use of performance enhancing drugs. Reds left fielder Adam Duvall is a member of its advisory board and was presented with canvas print of his 2018 "It's All Me" public service advertisement on Monday.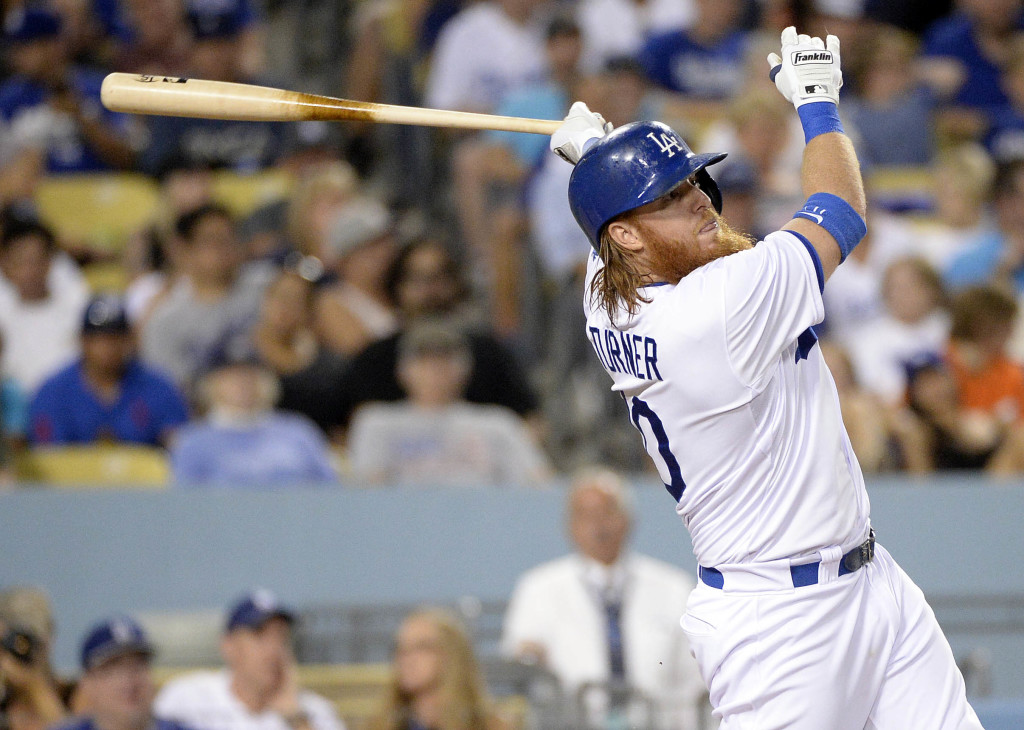 Justin Turner Diagnosed With Broken Wrist
Star Dodgers third baseman Justin Turner has been diagnosed with a broken left wrist after being hit by a pitch in tonight's spring game, manager Dave Roberts said after the contest. (H/t Bill Shaikin of the Los Angeles Times, via Twitter). The unfortunate news strikes a blow to the defending National League champs less than two…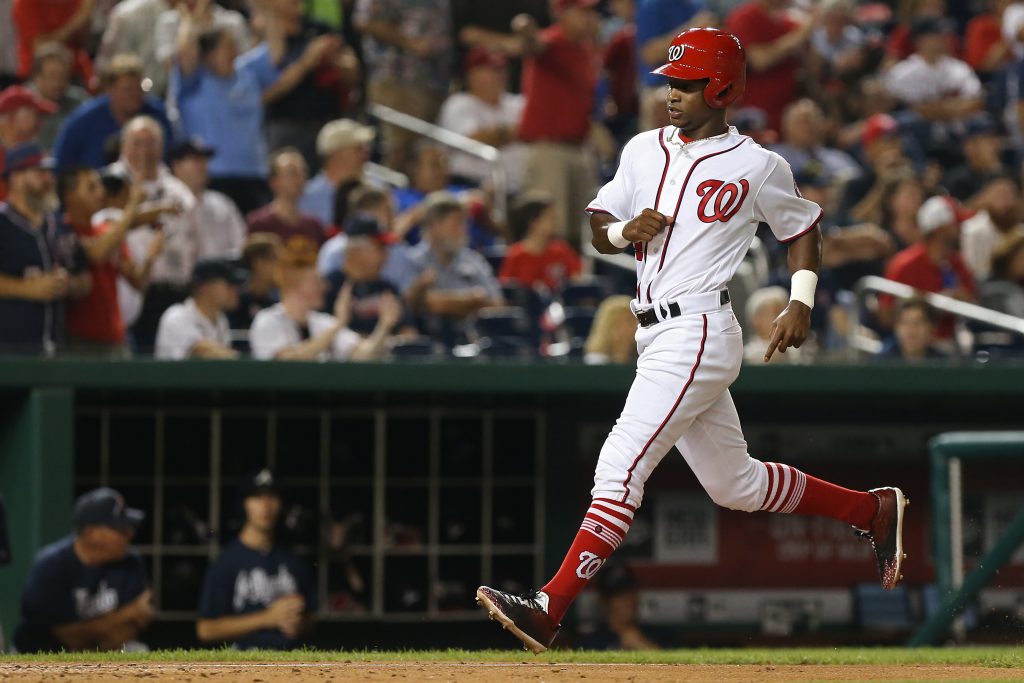 NL East Notes: Robles, Walker, Swanson
Some items from around the NL East… The Nationals optioned outfielder Victor Robles to Triple-A today, a move that came as little surprise given that the club didn't want to keep Robles on the big league bench rather than gaining valuable everyday experience in the minors.  Robles, a consensus top-six prospect in baseball, bypassed Triple-A…


How will Cardinals use top prospect Reyes?
For months, Cardinals officials have only been specific about Alex Reyes' role when outlining how the club's No. 1 prospect won't be handled. In this arena, the club has employed some hard and fast rules.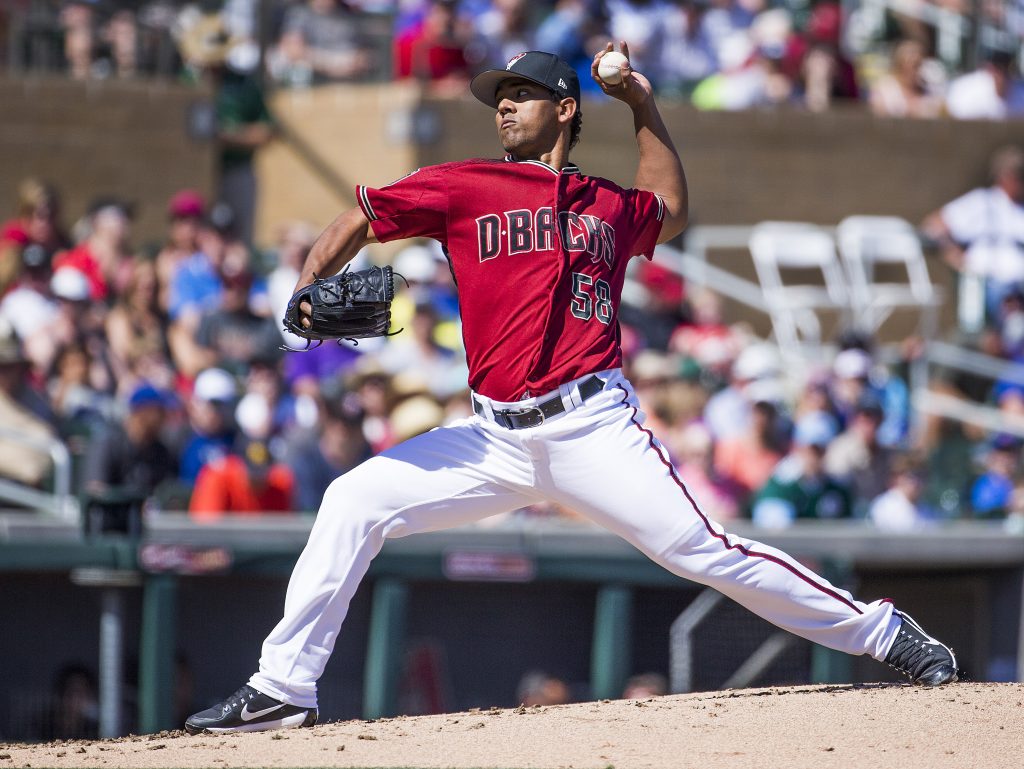 Diamondbacks Release Antonio Bastardo, Reassign Neftali Feliz
The Diamondbacks have released veteran lefty Antonio Bastardo, per a club announcement. He had inked a minors deal with the organization back in January. That move was one among several that give some shape to the club's pitching plans for the 2018 season. Also departing MLB camp were righties Neftali Feliz and Jimmie Sherfy, the…


Fulmer brimming with confidence
Though his Cactus League performances haven't always produced ideal results, one constant has stayed with Carson Fulmer throughout: his confidence.


King Felix's strong Minors game bodes well
Felix Hernandez answered enough questions about his health and readiness Monday in a strong three-inning Minor League outing that the longtime Mariners ace appears to have put himself back in position to make his 10th straight Opening Day start for Seattle on March 29.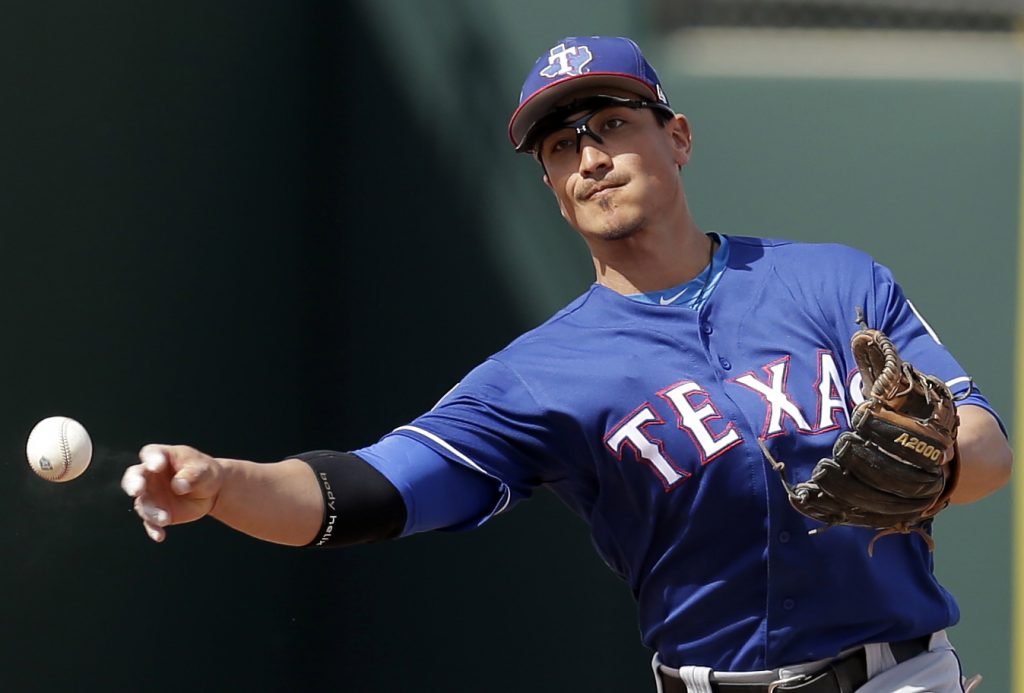 Rangers Release Darwin Barney, Erik Goeddel
The Rangers have granted the releases of both infielder Darwin Barney and righty Erik Goeddel, the club announced today. Both will return to the open market in search of a better opportunity with another organization. Barney, 32, was left without much of a path to the Rangers roster when the team decided to hold onto…


Yanks' jovial vibe reminds CC of 2009 squad
Eight seasons have passed since CC Sabathia helped the Yankees raise their 27th World Series championship banner, part of a talented roster that boasted great chemistry. The veteran left-hander is seeing some of those same qualities in the clubhouse this spring.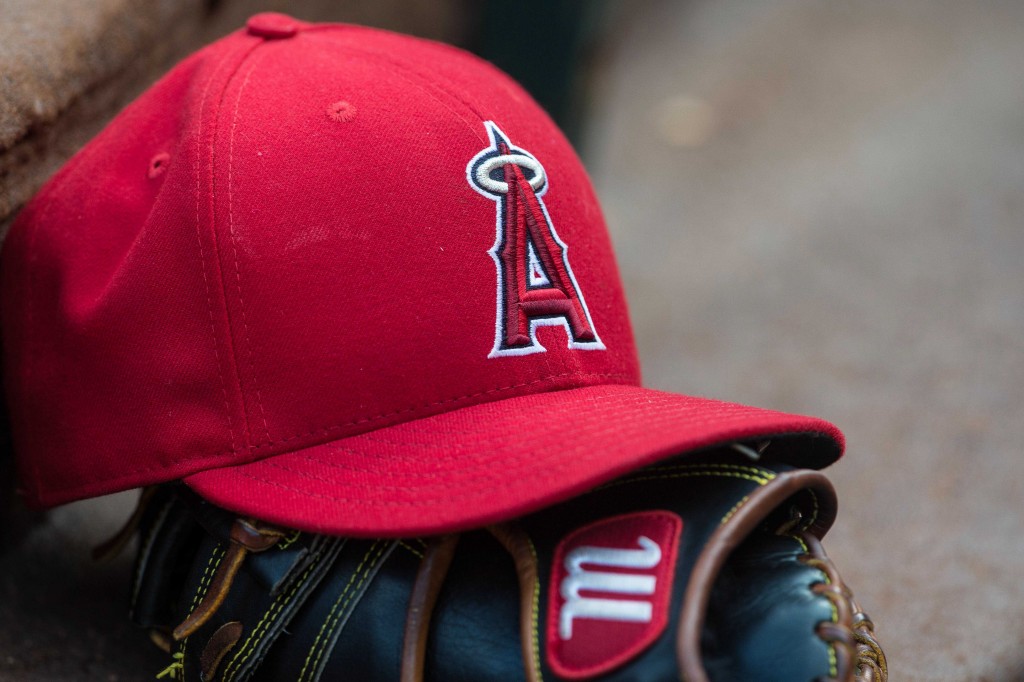 Angels, Rays Complete C.J. Cron Trade
The Angels have acquired infielder Luis Rengifo from the Rays, according to Marc Topkin of the Tampa Bay Times (via Twitter). He becomes the player named later in the deal that sent first baseman C.J. Cron to Tampa Bay about a month ago. Rengifo, 21, joined the Mariners organization in 2014 as an international signee…


Wood honored to follow Kershaw in rotation
Alex Wood is finally getting some respect. He had a breakout 2017 All-Star season, even though the club had him in the bullpen when the season started, but manager Dave Roberts said Wood will start Game 2 of the season.


Decision day: Tough calls for all 30 clubs
So here we are again, about to begin one of the most tension-filled weeks of a baseball season as decisions are made on positions, lineups, playing time, etc., as Opening Day approaches. Let's run down all 30 teams and check in on some of the important calls they're making.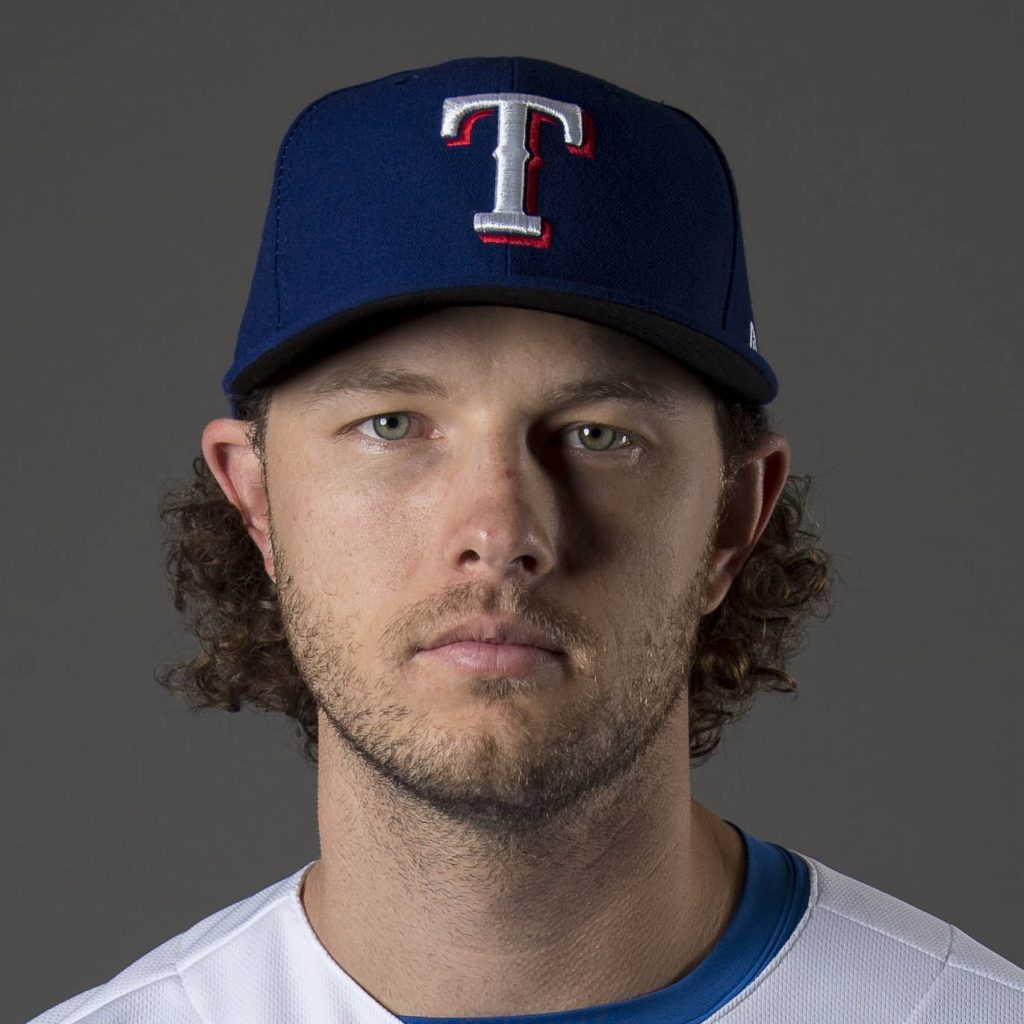 The Mariners have agreed to a contract with right-hander Erik Goeddel, MLBTR has learned. Terms of the agreement are not known at this time. Goeddel was cut loose by the Rangers just yesterday after spending the bulk of camp with the Texas organization. He struck out six and walked two batters in his 5 2/3…


Ray keeping command issues in perspective
Robbie Ray wasn't pleased with his outing Tuesday in the D-backs' 6-5 loss to the Angels. The lefty starter gave up just two hits -- a pair of doubles to center field -- but he walked five, including one with the bases loaded. Ray keeps Spring Training results in perspective, however, and he's confident he'll be where he wants to be by his first regular-season start.


Lester shines in Opening Day tuneup
It didn't matter to Jon Lester, the Cubs' Opening Day starter, that he faced a National League Central rival on Monday. His goal was to throw 100 pitches or go seven innings, work on his fastball command and come out of the outing healthy, and the lefty did all that.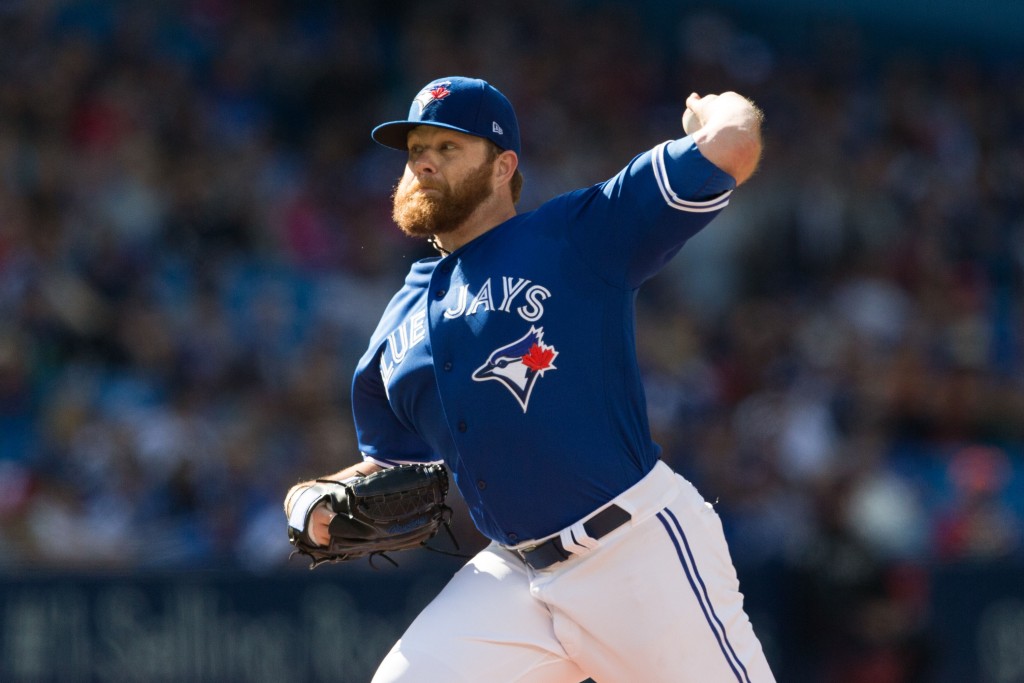 Athletics Agree To Terms With Brett Anderson
The Athletics have agreed to contract terms with veteran lefty Brett Anderson, according to Susan Slusser of the San Francisco Chronicle (Twitter link). She cautions that the contract is not yet finalized. If the deal becomes official, Anderson will return to the place where he first broke into the majors back in 2009. He turned…


Parallels between A-Rod, Stanton hard to miss
After leading the Majors in home runs and being crowned as an MVP, the sport's highest-paid slugger was dealt to the Yankees in the blockbuster move of the offseason, expected to put his new team over the top after an October exit. Sound familiar? Sure, Alex Rodriguez and Giancarlo Stanton might have something to talk about.


With Turner out, Dodgers move Forsythe to 3B
Manager Dave Roberts said second baseman Logan Forsythe will move to third after Justin Turner suffered a small non-displaced fracture when he was hit by a pitch Monday night. Second base will be shared by Chase Utley, Enrique Hernandez and possibly Austin Barnes.


Osuna's power, defense making statement for Bucs
Jose Osuna has spent less than a year working at third base, and there's more work to be done. He possesses a strong outfield arm, but his range is limited. What about first base? No questions there, as Osuna showed in the Pirates' 11-8 win over the Twins at LECOM Park on Monday.