Create your own garden gnome for your indoor garden or mantel with this darling tutorial. With the help of a foam ball, felt, and a few other basic craft materials, this precious gnome is yours for the making. This is an easy craft project and perfect for the garden if you prefer gnomes to fairies! Get in touch with your whimsical side when you make this sweet project. If you love crafting with felt, this is a great project to try. You can even make him with the kids, just be sure to help them w


Photo by MagicTwirlWhen in doubt, look to the stars. In our Shop Your Sign series we pair an original horoscope for the month's rising sign—sourced from Etsy's Instagram—with related (and fated) Etsy finds. There's something downright exhilarating about escaping into the zodiac. Maybe it's the fun of plotting upcoming adventures with your destiny forecast in mind, or maybe it's the uncannily satisfying moment when the horoscope you read yesterday syncs up perfectly with the hap...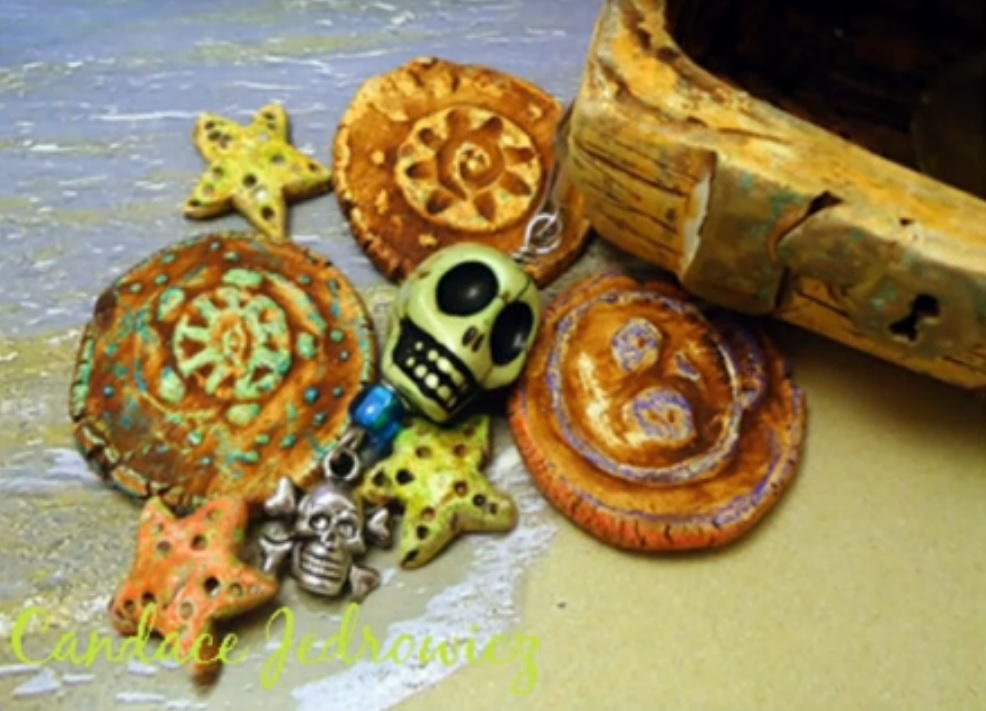 Bead crafts ideas are simply meant for jewelry makers. Learn how to make a zipper pull that you can add to a backpack or fall jacket. This is a great way to personalize something that might otherwise be misplaced or mistakenly picked up.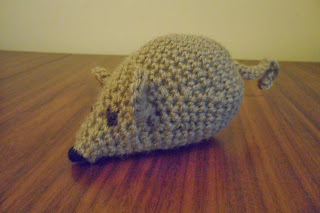 Whether or not you are afraid of mice, you'll surely fall in love with this Not So Creepy Crochet Mouse. Free crochet amigurumi patterns are great for both adults and kids. This can also serve as a great toy for a cat or dog. If you have some crochet skills and want to try something new, be sure to check out this project. This isn't one of those boring easy crochet patterns, either. You'll find yourself fully engaged throughout the creation of this project, and you might want to make another one


How Etsy Sellers Are Bouncing Back in Puerto Rico
Photo by Roque RoqueAnyone who's been to Puerto Rico can attest to the island's physical beauty and its energized, eclectic cultural scene, as well as to its current struggles: the economic stagnation of recent years, followed by the devastating one-two punch of hurricanes Maria and Irma in September. The impact of those storms was brutal; some areas remain without electricity or other services six months later. Despite all that, however, Puerto Rico's artists and makers continue t...


46 Free Crochet Patterns for Stuffed Animals
Find free crochet patterns for stuffed animals of all shapes and sizes in this awesome list! If you adore crochet and are looking to make a difference in a little one's life, these projects are a fantastic option. You can make classic stuffed animals or loveys for children to snuggle with.


Using Caron International's Simply Soft yarn you can make this adorable soft plush monkey and matching blanket. It's a free crochet pattern that can be given as a gift or kept for yourself. It's an intermediate crochet pattern.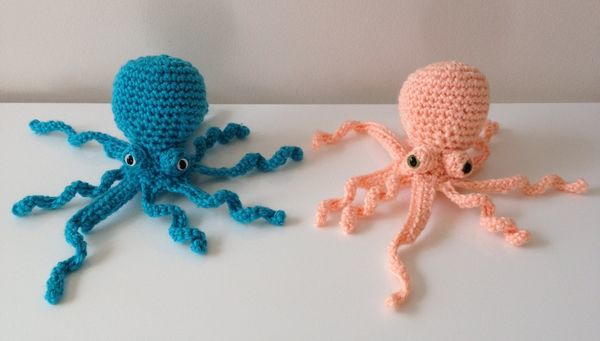 Octopus alert! The Crochtopus is a pattern for a crochet octopus! This little guy makes a great gift for a child or octopus enthusiast. Use these free amigurumi patterns to make your own.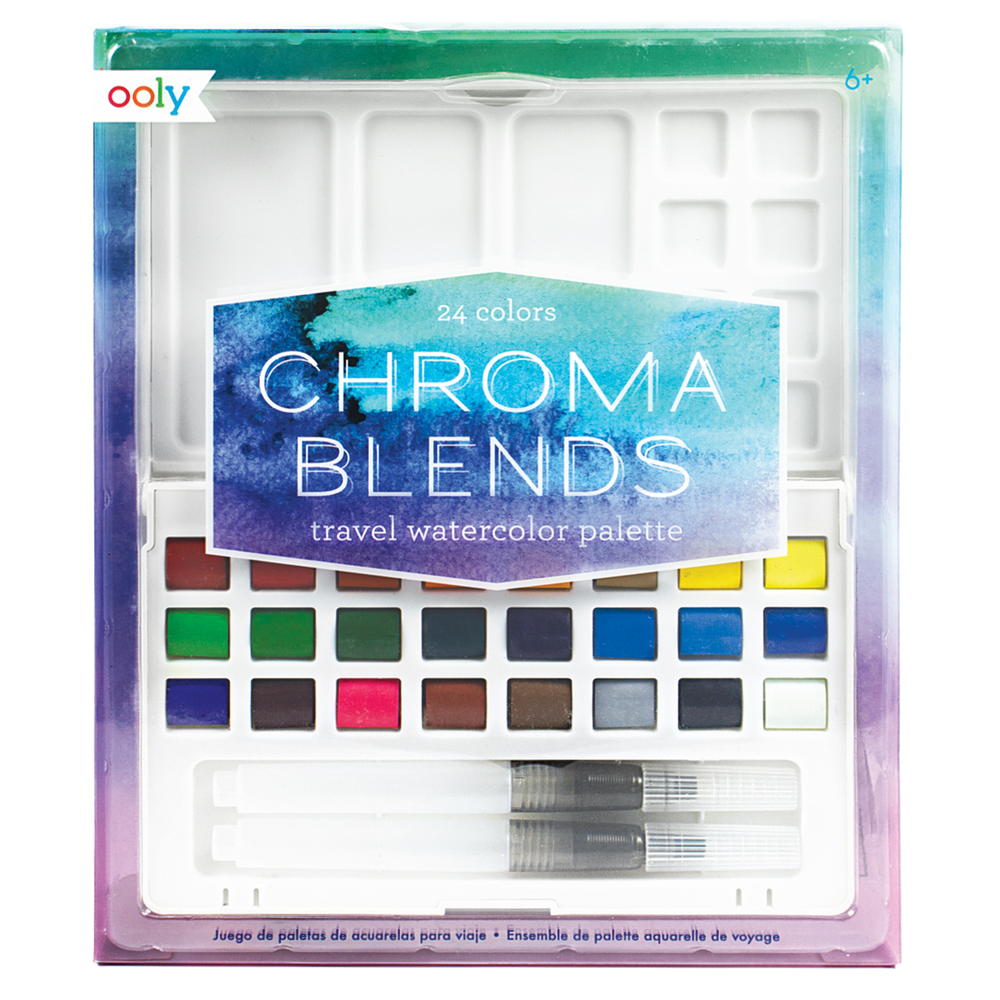 Now you can take your artistic creations with you everywhere you go. This travel watercolor set comes with 24 watercolors and 2 water brushes with a built in watercolor palette that closes into a small set measuring 4 inches by 7 inches.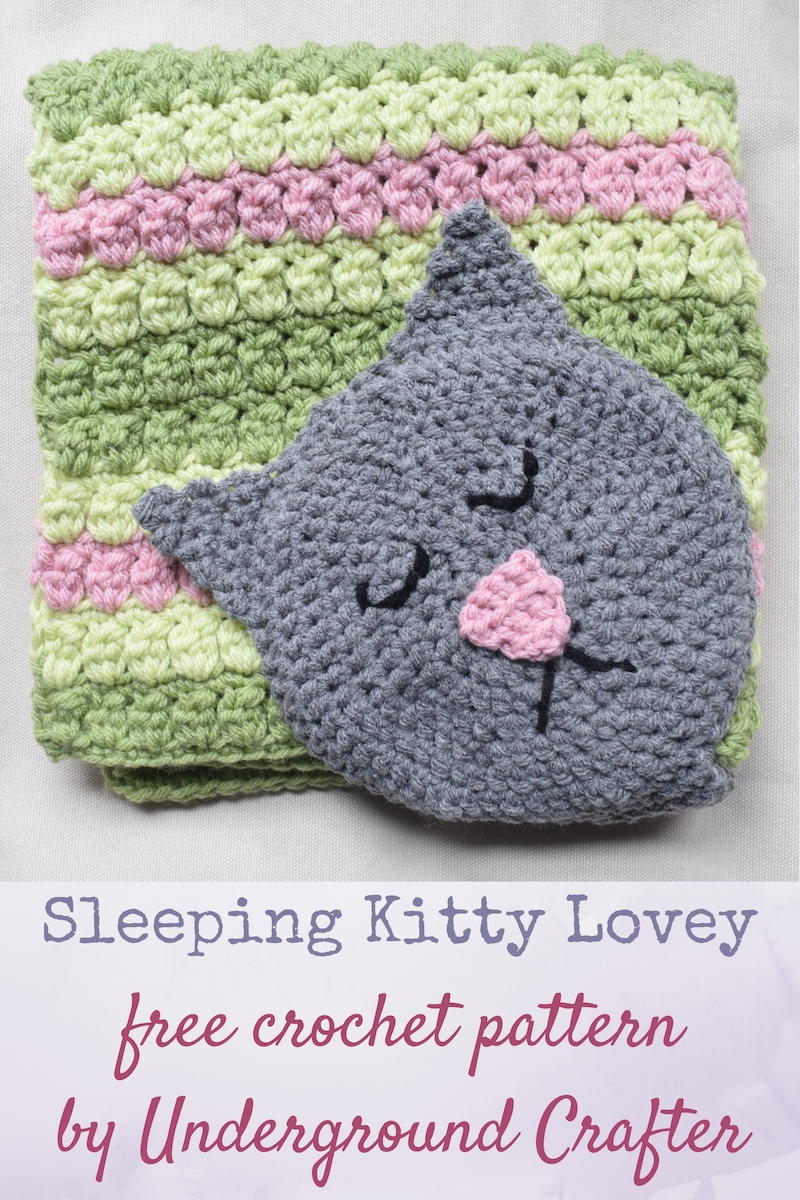 Kitty Crochet Baby Lovey Blanket
This crochet baby lovey blanket is a darling twist on a traditional lovey! Rather than having an amigurumi element with stuffing, making it a stuffed animal and blanket combination, this blanket folds up flat making it more travel friendly! The kitty's face is worked flat and can be like a makeshift pillow. The kitty looks so peaceful sleeping! This lovey is great for the experienced beginner to crochet because you first work up a square blanket, then learn how to crochet the kitty's face. The s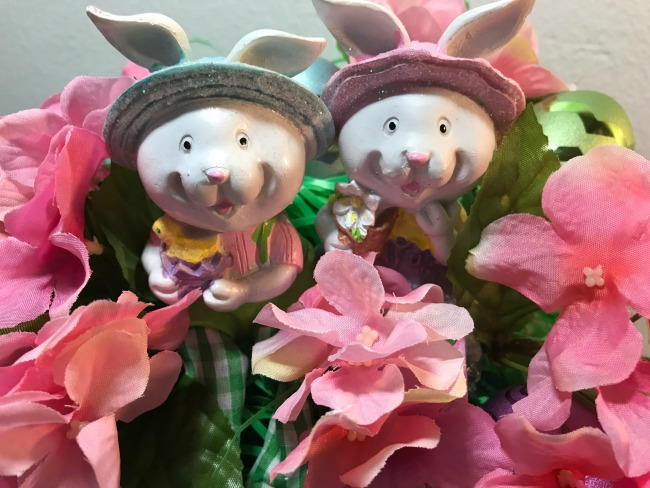 "I love having a centerpiece on my dining room table for all of the different seasons and holidays. I made this Easter arrangement using supplies from the dollar store. It only cost me seven dollars to make and about twenty minutes of my free time. With a little Easter grass, two resin bunnies, pink flowers, and a few craft basics I have a cute decoration for my table this spring. It's great having a handmade floral arrangement adorning my table."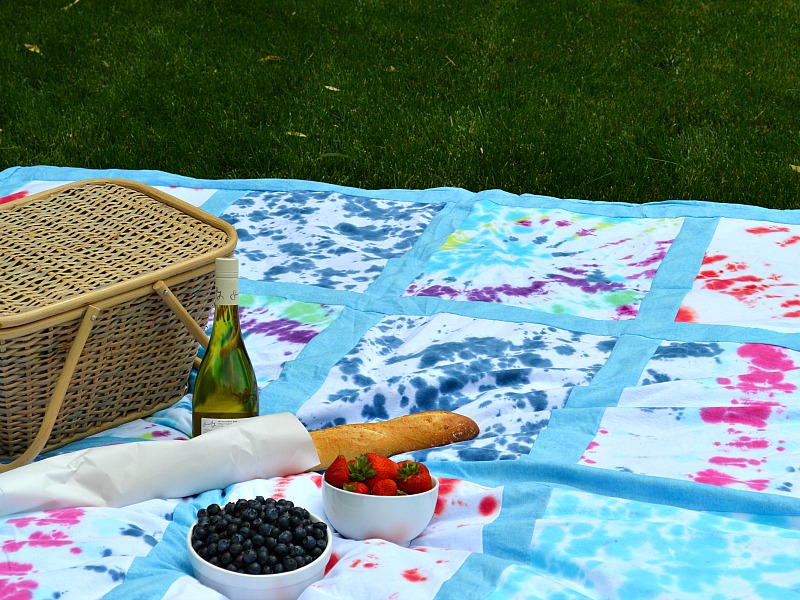 Tie-dyed T-Shirt Quilt Picnic Blanket
"When I first tried tie dye I became immediately hooked on the simple, yet colorful process and I knew that I wanted to create more with different color schemes. To me, summer and tie-dye just seem to go together and for this project especially. I thought I'd combine the two for this simple, tie-dyed picnic quilt. It's the perfect accessory for summer picnics and watching the fireworks on the Fourth of July. This is the perfect way to use up the old t-shirts you want to get rid of!"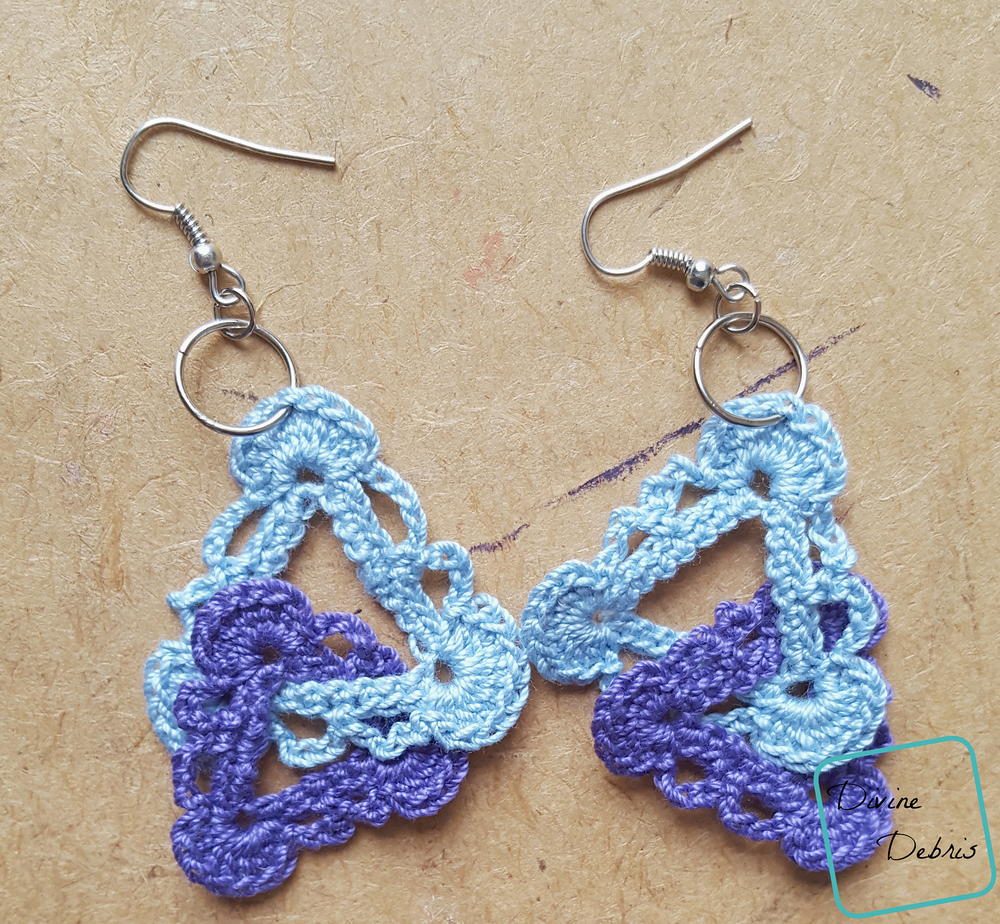 Interlocking Triangles Earrings
"The Summer isnt the best time to make huge blankets, scarves, and hats (unless you do, then thats also very awesome) because it can be super warm and no fun to be covered in all that heavy yarn. I know that during those hotter months I love nothing more than to make some fun, and quick, projects out of crochet thread. I love a good pair of light crochet earrings and I hope you try out this fun design."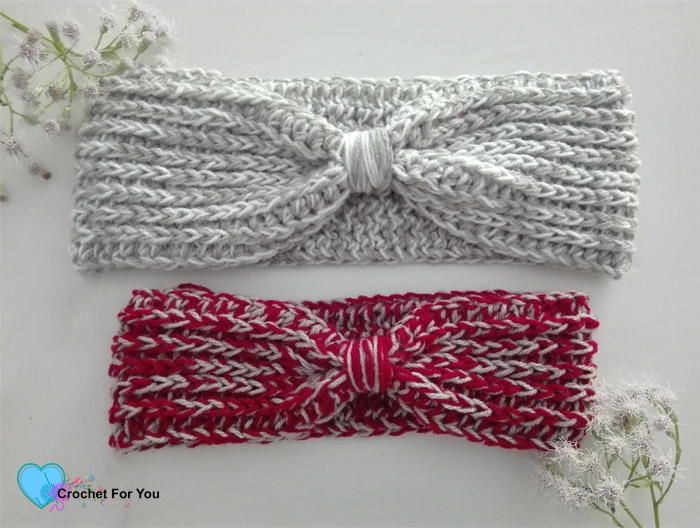 Easy Crochet Stash Buster Ear Warmer
"This ear warmer pattern great way to use up leftover yarns from other projects. Using a multiple of strands together, you can make any weight of yarn you want. And it is a lot of fun mix and matches for a great color combination. For this ear warmer pattern I used 2 sport weight yarns holding together and 5mm crochet hook. This Easy Crochet Stash Buster Ear Warmer can be easily adjustable to any head size. This pattern is simple with hdc in the third loop in rounds."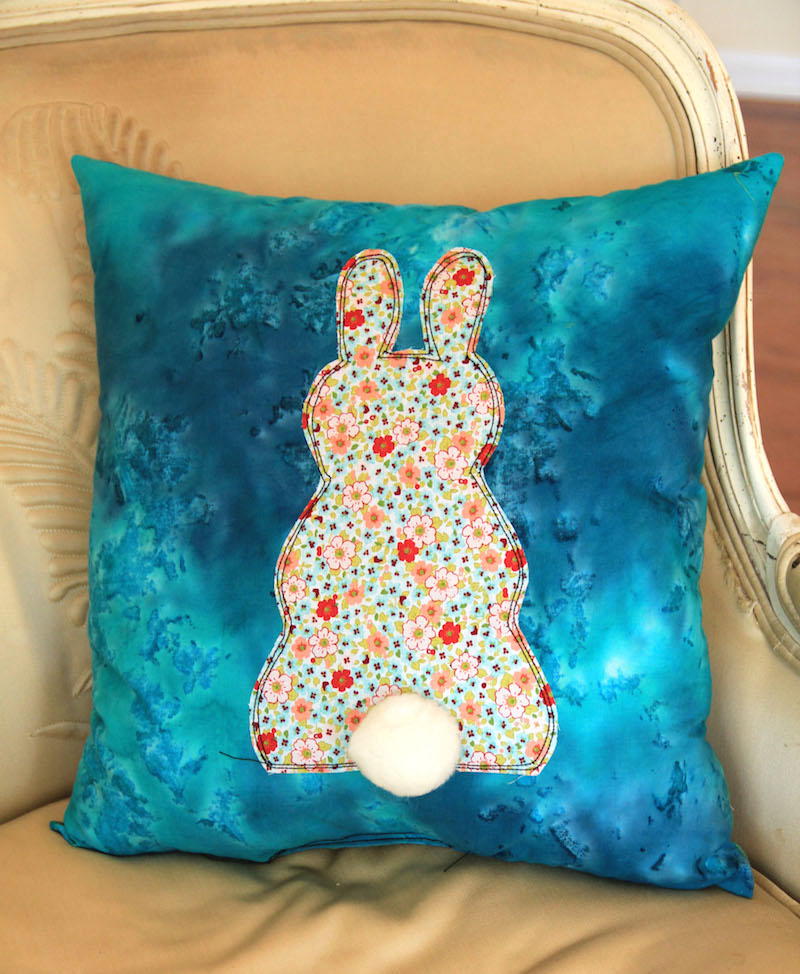 "Get your home ready for SPRING with bright colorful pillows! Make a bunny butt pillow for Easter with a few basic sewing skills. Make the Easter pillow yourself, for easy and budget-friendly Spring or Easter decor. A quick sew project that pretty much anyone can do. The pillow uses basic craft store supplies like the adorable little cotton tail made from a pom-pom ball. You can even use spring themed fabric from your stash to make the applique. Pillows are a great way to add a holiday theme wit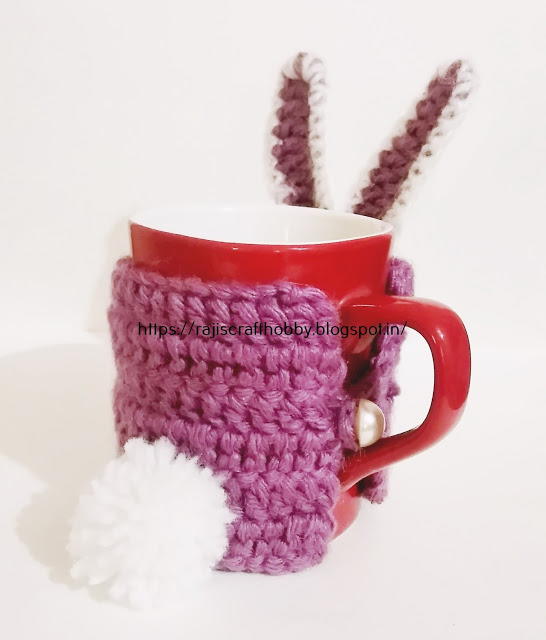 "With Easter just around the corner,now is the perfect time to start springtime crafts and projects.Nothing is better for Easter than a DIY project.Here is a quick, fun project to create a Bunny Mug Cozy. It is super easy and fast to whip up which can easily be made in just under an hour. Make this Easter themed bunny mug cozy for your friends and family.They are irresistibly cute and am sure everyone will love them. The pattern is worked in simple Double Crochet stitches.The Bunny Ears are made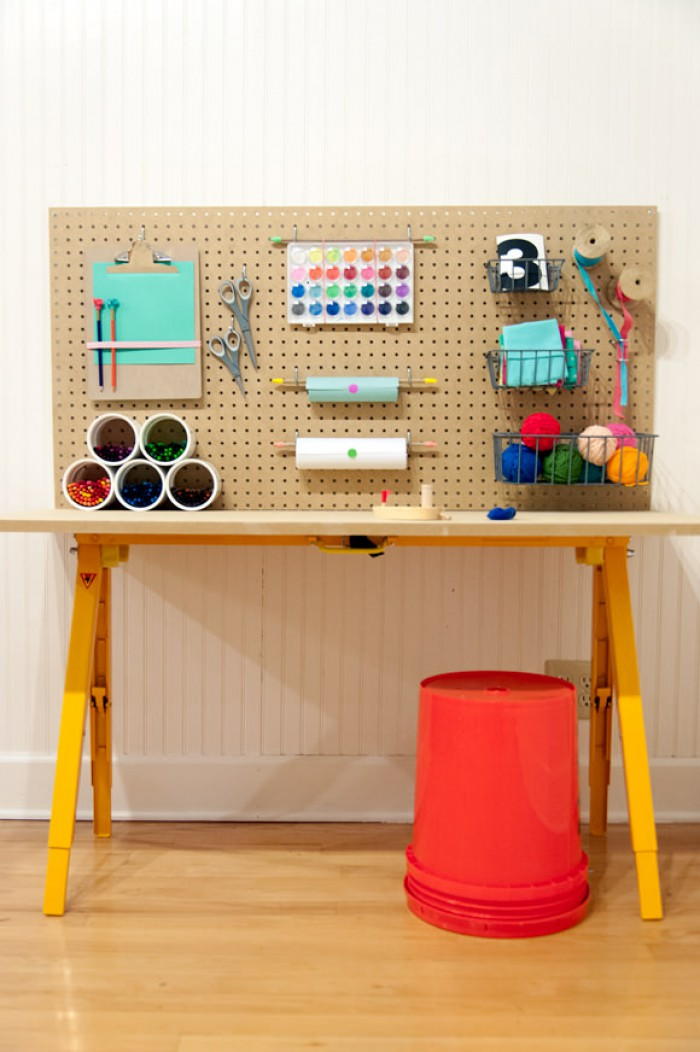 Storage Station with PVC Cubbies
If you need a little help with craft room organization, this is the project for you. Create your own Storage Station with PVC Cubbies using materials found at your local Home Depot store. You won't believe how easy it is to construct this desk.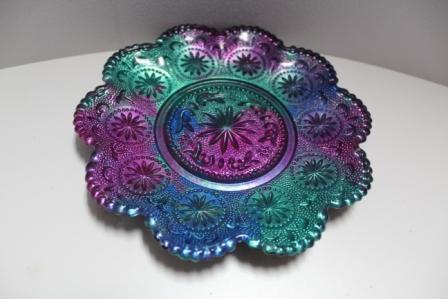 Turn cheap plates into stunning serving dishes with the Upcycle Thrift Store Plates tutorial. All you need for this craft is the plates and some paint -- nothing else! This is a cheap, fun craft, and it is so quick and easy to make for a dinner party you are hosting tomorrow. You could even create this craft as a gift for a house warming party or Christmas gift and no one will even know that you did it yourself. Do not drop extensive amounts of money on serving dishes again with this free painti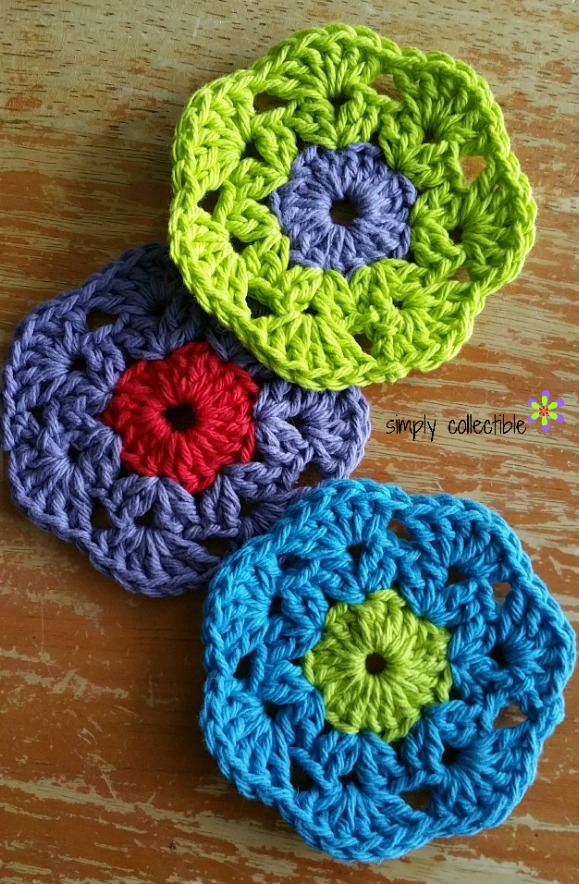 "It really is true that crocheting and working with other hobbies can relax you and soothe your nervous system. As if it was automatic, I picked up my hook and started to play. Ta-Da! 15 minutes later, I had two of these made. Not only do they work up quickly, but they are so crazy simple to make."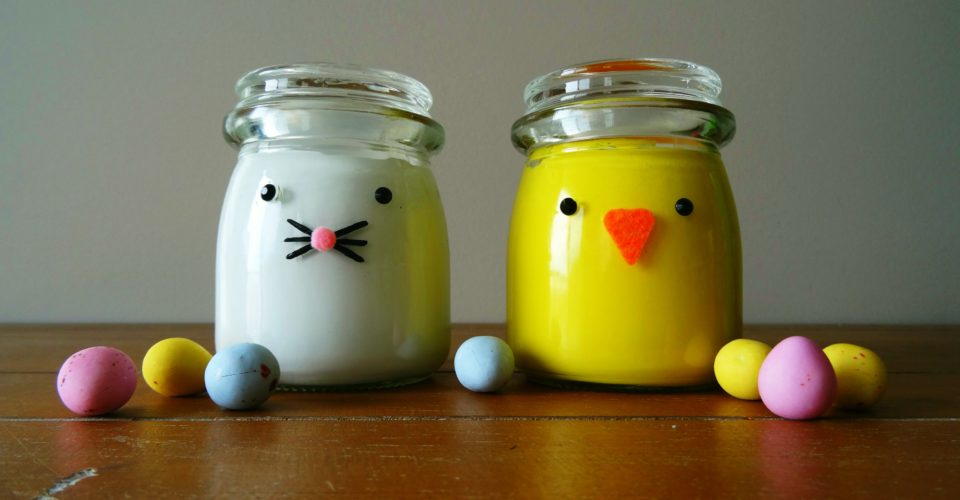 Cute Easter Critter Treat Jars
"These adorable little critter treat jars are a sweet way to gift a little Easter cheer to friends and family. Fill them with candy for an easy present thats sure to please. These little jars are easy to make and the materials can be purchased from you local dollar store. This craft is kid friendly so be sure to take them with you. You can always add to these critters with ribbon, sparkles or gems! See the easy instructions with pictures to help guide you. Enjoy and Happy Crafting!"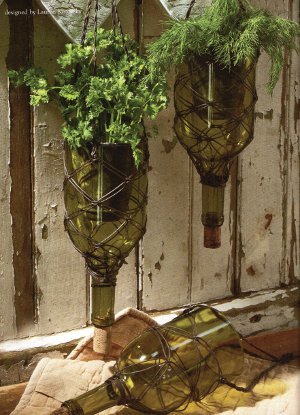 Transform old wine bottles into cute herb gardens. This Wine Bottle Herb Garden is a great project for all you green crafters out there, and is a fun and clever way to add some decor and style to your back yard.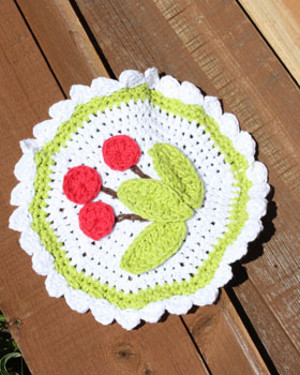 Give your kitchen a little vintage flair with this sweet Scalloped Cherry Dishcloth. Great for all levels of crochet fans, this free crochet dishcloth pattern is a great way to bring a little sweetness to your decor.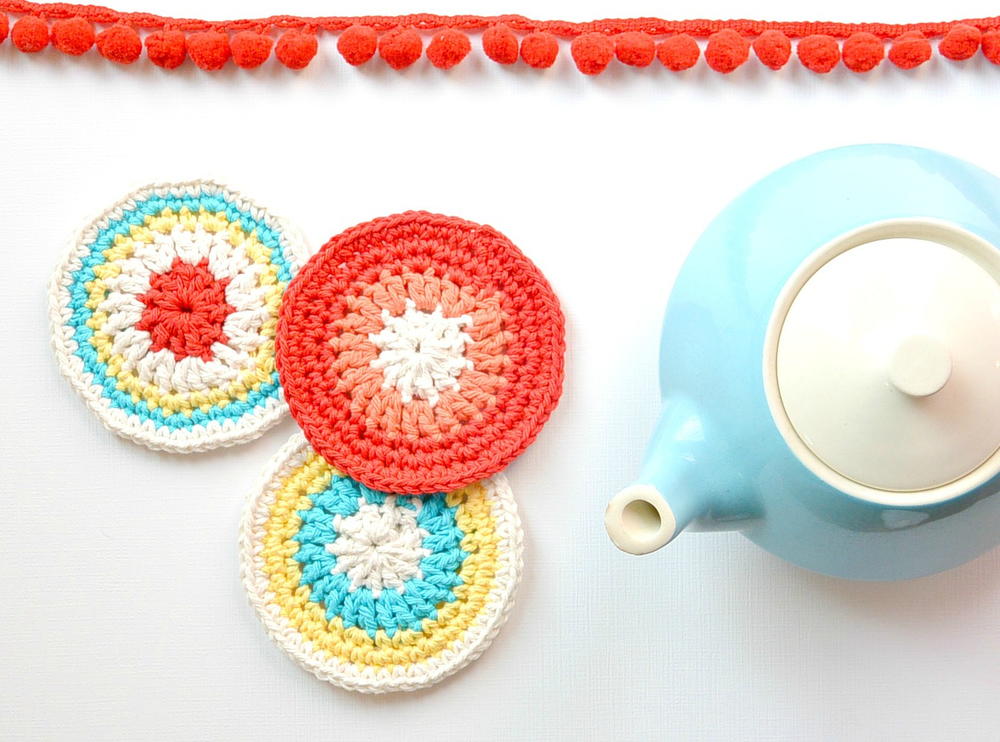 Modern Vintage Crochet Coasters
These adorable free crochet patterns for coasters will add a cozy look to your home all the while protecting the surface of your coffee table and end tables. Grab some of your favorite chic and cute colored yarns and whip up these DIY coasters in a matter of minutes.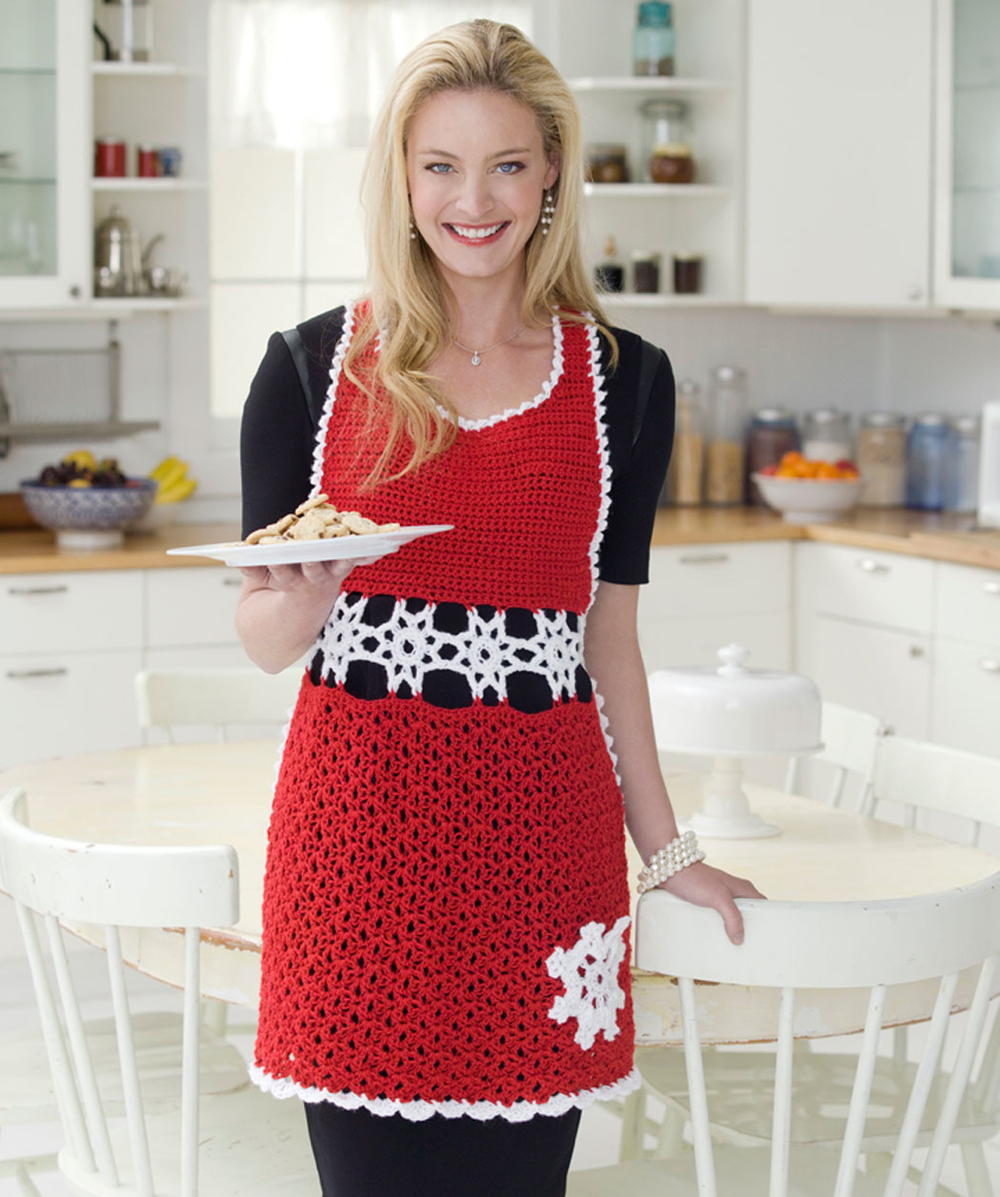 Bring the Christmas spirit to the kitchen with a Snowflake Hostess Apron. Whether you're the cook in the house, or you'd like to make this Christmas crochet pattern from Red Heart Yarn for someone you love, it'll be perfect. Instead of buying a generic looking apron, you can finally learn how to make an apron using your crafting, and this apron pattern is high quality. No matter who receives this crochet apron for Christmas, they'll be touched that they received something so professional-looking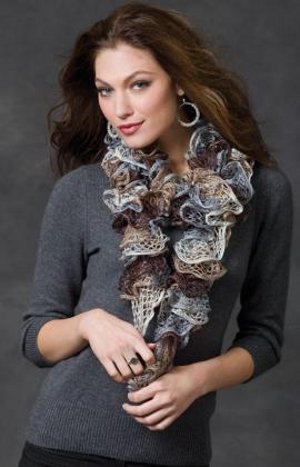 Soft and Smoky Potato Chip Scarf
You see them all over the stores, but have you ever wondered how to knit a potato chip scarf? Try this Soft and Smoky Potato Chip Scarf. It's fashionable and easy! Free knit scarf patterns are perfect when it comes to thinking of holiday gifts.


Photo by Madsen ModernBrandon Madsen grew up hanging out at his father's furniture store, and recalls walking around the floor in his Sunday suit, hands clasped behind his back, hoping someone would mistake him for a salesman. But it wasn't until years later—after attending business school, landing a job at a media company, and getting burned out by the frenetic pace—that furniture came full circle for Brandon. Looking for inspiration, "I found myself searching the world for in...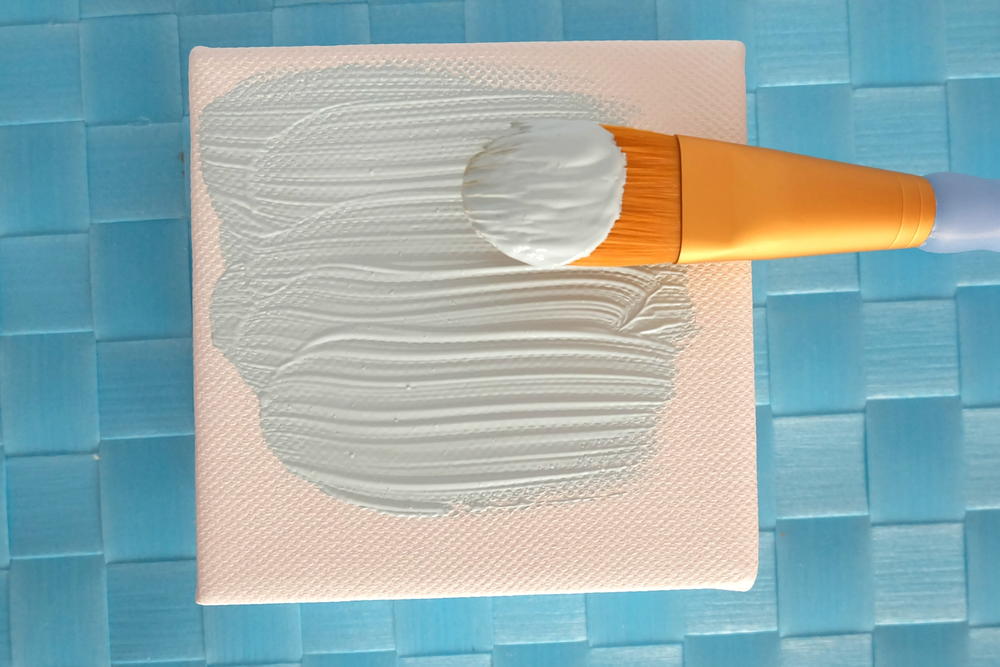 Easter Handprint and Footprint Canvas Critters
"Creating art like these Easter Handprint and Footprint Canvas Critters can help encourage your childs imagination and creativity while making lasting memories. My girls loved making these Easter Critters out of their hands and feet. Since my eldest has feet and hands that didnt fit on the canvas I had she got to use her heel and fingers, which she thought was awesome, to make a bunny. My middle daughters hand fit perfectly on the canvas to create a chick and my youngest at only 5 weeks had the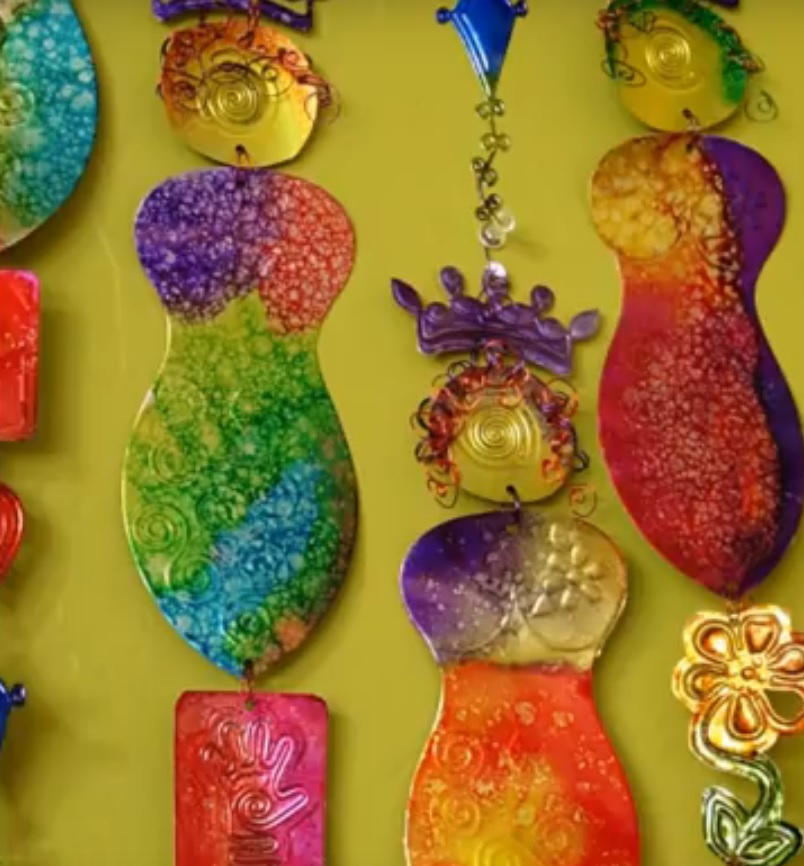 How to Make Soda Can Goddess Wall Art
Looking for a way to empower yourself and help the planet at the same time? Try an aluminum can craft that will make your space sparkle and shine. Learn how to make soda can goddess wall art using Goddess Dies and alcohol ink.


A Japanese-inspired assortment of fabrics complete with cherry blossoms and umbrellas combines for a beautiful quilt. This intermediate quilt pattern includes a helpful assembly diagram. Great for hanging on your wall or draping over your couch, this lovely handmade quilt also makes a sweet gift for a loved one. With simple sewing techniques, even the most novice of sewists can create this lovely quilt. This pattern could also be used with any fabric pattern of your choice, making it a great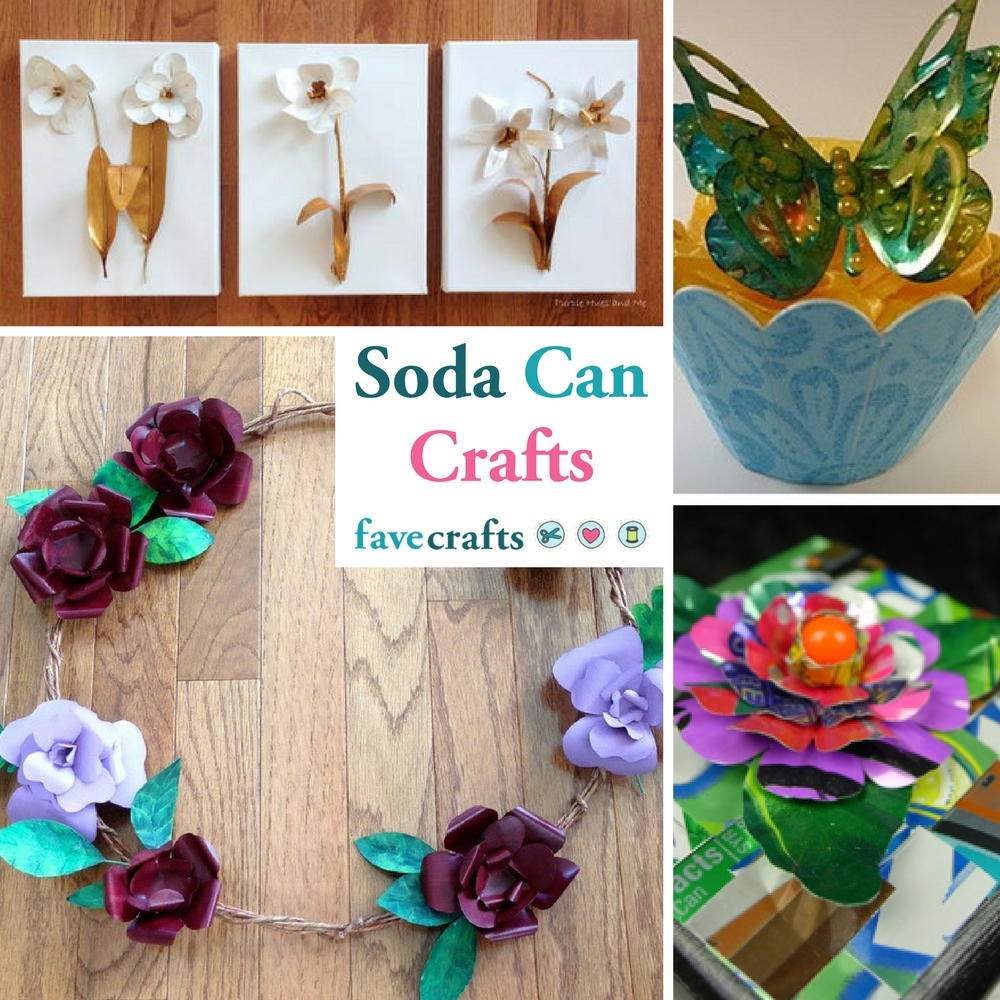 First of all, there's no such thing as trash. Get that notion out of your head and focus on all the amazing things you can do with recycleables. Soda cans are a perfect example of a resuable item that can be reworked to create crafts from recycled materials. Soda can crafts are so much fun and perfect for the entire family. You can make something practical or create your own recycling art projects - the choice is yours. No matter what you choose to create, have confidence that your soda can craf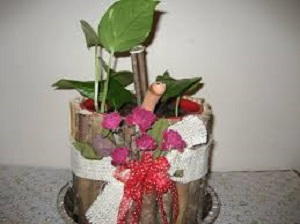 Recycle an old coffee container by turning it into this Coffee Jug Planter. This upcycled craft is perfect for Earth Day or Labor Day and is a fun way to reuse items you probably have around the house already.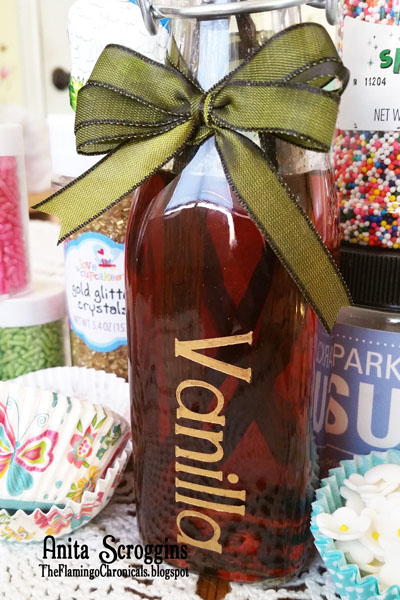 The Etched Vanilla Jar makes the perfect gift for any baker or as a housewarming gift! This project walks you through the steps needed to create your own custom-etched jar full of homemade vanilla. Etchall reusable etching creme makes it super easy to turn a plain glass jar into something wonderful to give to a special someone. Finish off your etched glass by adding paint or Rub 'n Buff for some extra sparkle.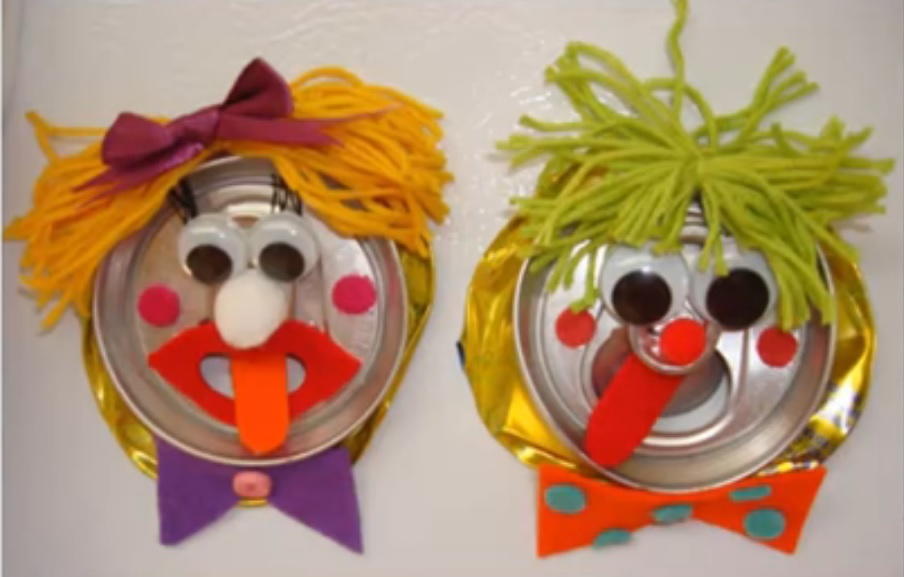 Get silly with this fun and interesting online craft tutorial. Watch this Silly Soda Can Magnets Video and learn how to use recyclable materials to create a fun project.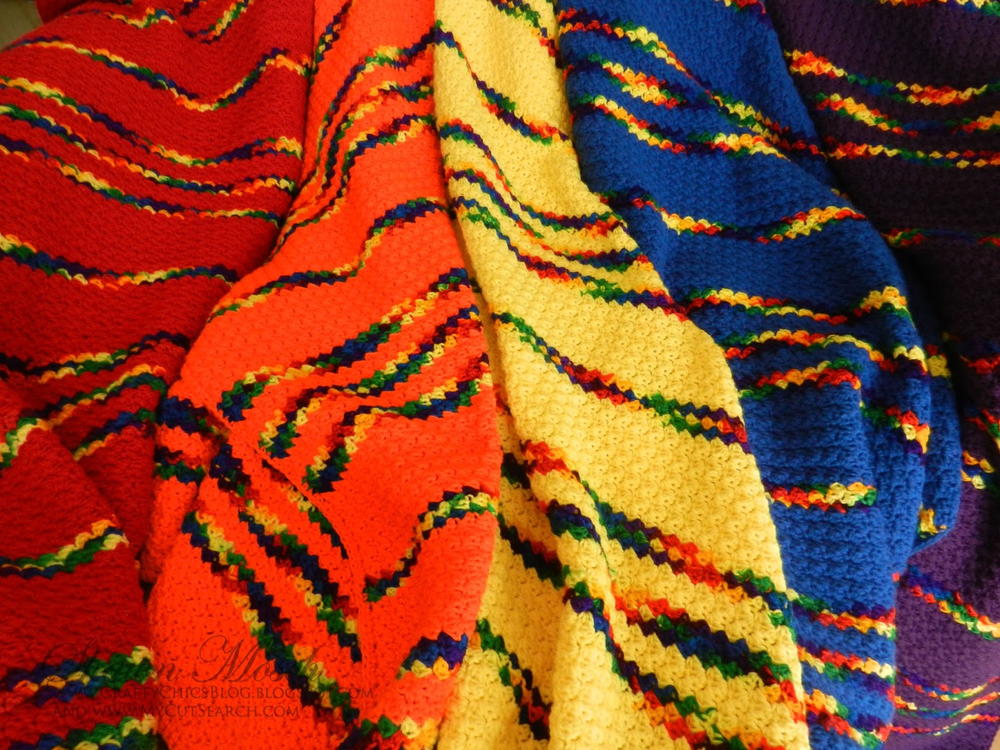 Fiesta Rainbow Crochet Blanket Pattern
This rainbow crochet blanket is so stunning. Choose your favorite color and work in stripes of rainbow yarn to create a vividly colorful afghan for your living room. This is a fantastic crochet gift option as well because you can make these blankets in your loved ones' favorite colors and still have that added colorful detail with the rainbow stripes. They're perfect to customize to different people and different occasions. You can even make a smaller version for baby blankets in blue, pink, or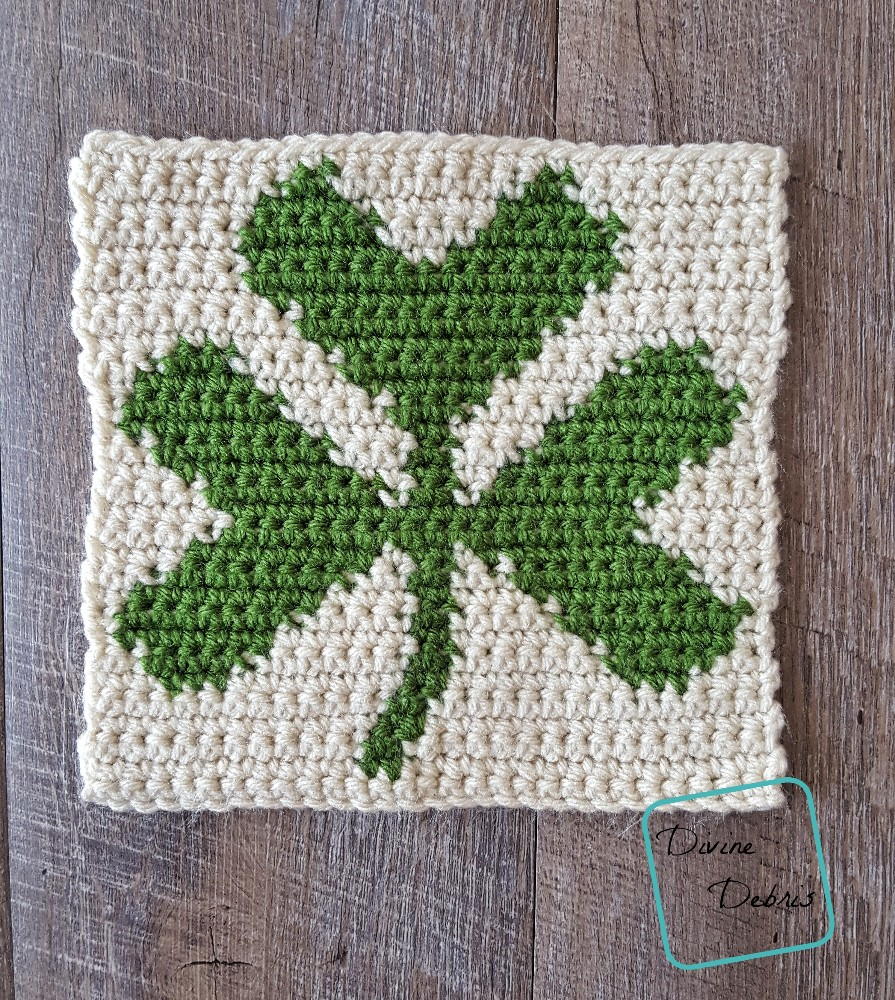 8" Tapestry Shamrock Afghan Square
"12 months, 12 squares, and lots of fun tapestry designs. The 2018 Tapestry Square Afghan Project is going to be a fun way to try out the technique and make a fun blanket by December. Its the third square already, where does the time go! Like the first two squares this one is tied to the month - Marchs big holiday is St. Patricks Day here in the US and so I thought, how cute would a shamrock be? A simple shamrock that you can use to make a large blanket, a purse, a wall hanging its up to you!"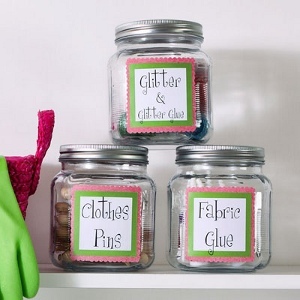 Create your own Craft Room in a Jar and discover why Mason jar crafts are so popular. This is a quick and easy project that you can make for yourself or give to your craftiest friend. This is a great gift idea and will surely make an impression on someone you love. Be sure to fill your creation with your favorite craft supplies such as paper clips, glue dots and buttons. Best of all, this genius craft is perfect for frugal DIY lovers. Mason jar craft ideas allow you to save up old glass jars yo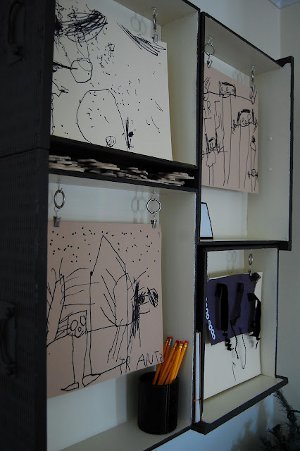 Transform Dresser Drawer Frames into unique and stylish wall art. With a cheap chest of drawers, you can create this fun storage system, perfect for displaying art or storing bathroom items. Thrift store crafts like this are always so much fun to put together!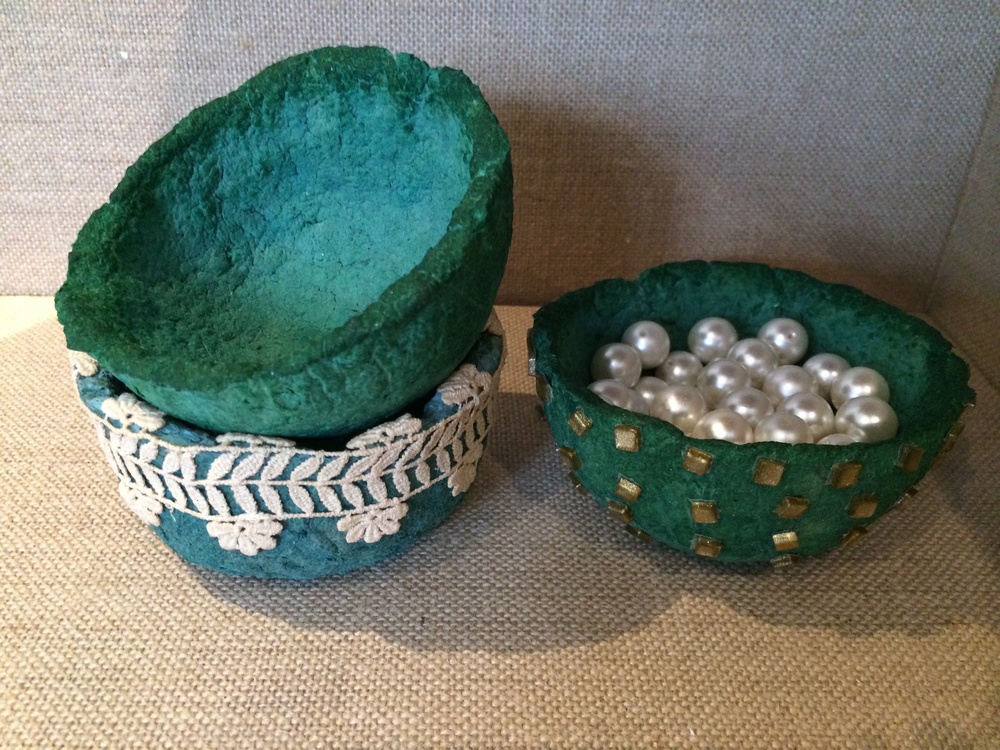 If you love to make recycled crafts or simply want to save some money, consider creating these Recycled Egg Carton Bowls. These bowls are tiny, so you can use them to store small items like jewelry and buttons. These bowls can also help you organize different kinds of beads. Egg carton crafts may not seem classy or sophisticated, but this project really breaks the mold. Try something new and create a project that you'll want to show off to everyone.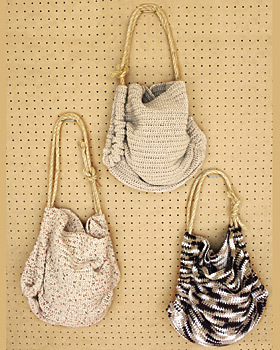 Carry it all in your easy and breezy crochet summer tote. Just follow these easy steps in this free crochet pattern.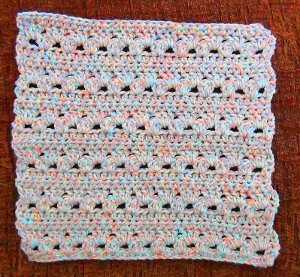 Jewels of the Desert Crocheted Dishcloth
This Jewels of the Desert Crocheted Dishcloth is a quick and easy crochet pattern that you can whip up in no time. Made using a variety of crochet stitches, this crocheted square can also be used to create afghans, blankets, and more. This is a great pattern for beginners and a fun way to use up an extra skein of yarn. Create a whole assortment of dishcloths or assemble these squares into a blanket to create a super cute afghan for a little girl or boy.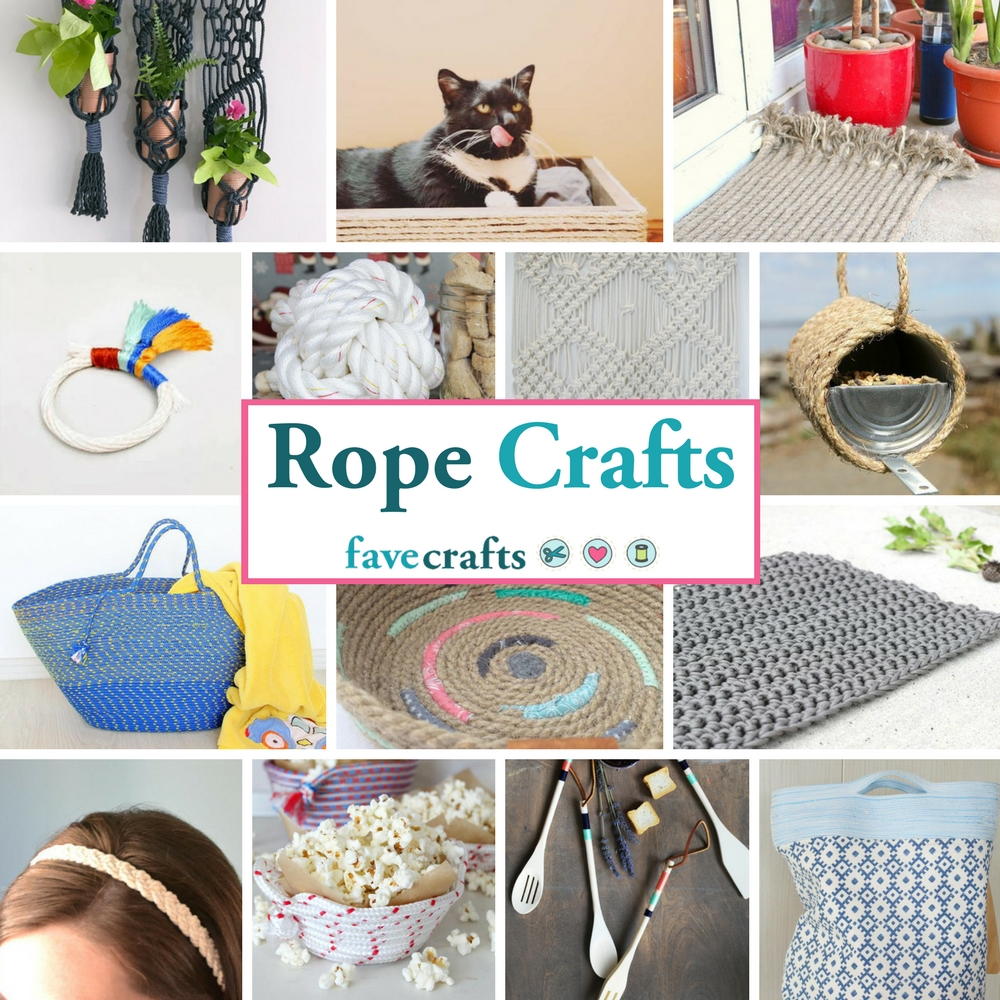 Rope crafts have never looked better. If you're under the impression that rope is only to be used for practical purposes, think again. Turn rope into beautiful DIYs that can be worn as jewelry, used as home decor, or made into macrame projects. There are so many cool rope projects you can make!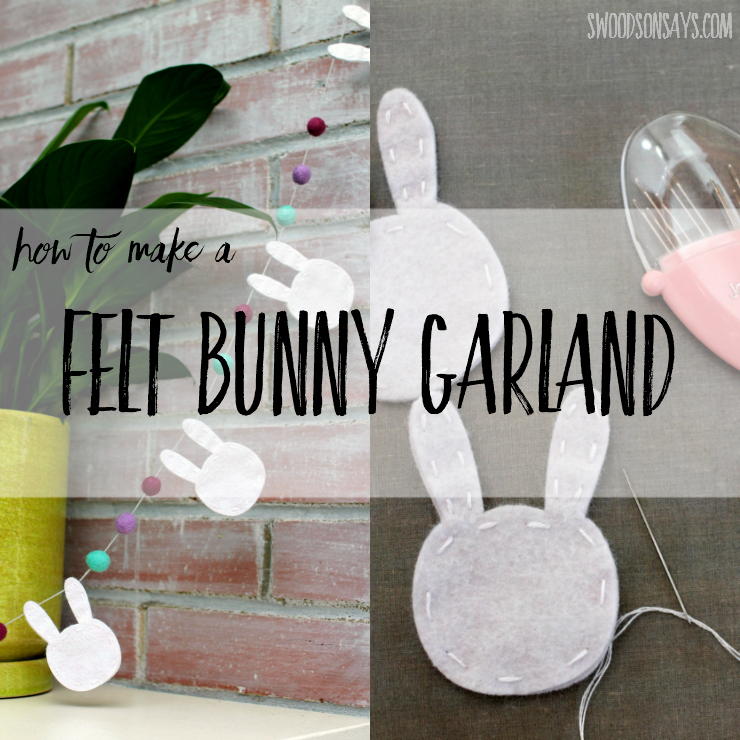 "See how easy it is to make a felt bunting - there is a free pattern for the bunny face and a picture tutorial for sewing it together. The post shows how to use a digital cutting machine to do all the work but it can be hand sewn as well, no problem. Even glue would work to make this simple easter craft for adults, hang it over a door, on a window, or on your mantle."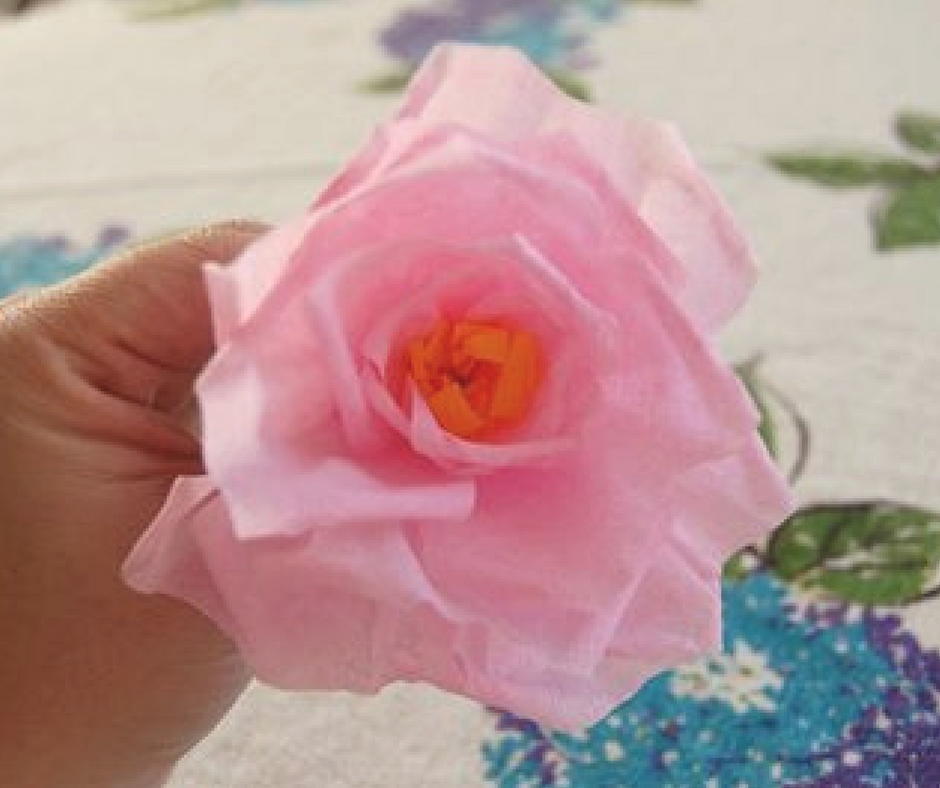 Learn how to make realistic roses with sturdy yet inexpensive crepe paper. This technique is a great way to create a bouquet of roses gift or decoration for Valentine's Day. These roses cost less and last longer and are sure to be appreciated by everyone! Best of all, you can make these beautiful roses in any color you'd like. Mix and match colors for a stunning arrangement that is sure to make your home beautiful. These colorful paper roses also make a wonderful gift for Mother's Day or an upco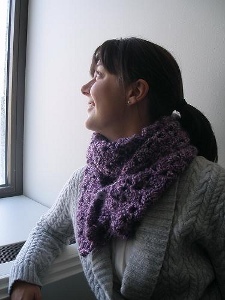 These free crochet scarf patterns are asymmetrical in detail and in overall form, using an easy repeating asymmetrical shell pattern. The one skein asymmetry scarf uses only one skein of yarn!


Vintage esque Soda Can Ornaments Video
Who doesn't like a great recycled Christmas craft? Save those old soda cans to create an awesome ornament! This Vintage-esque Soda Can Ornament Video shows you how to do it.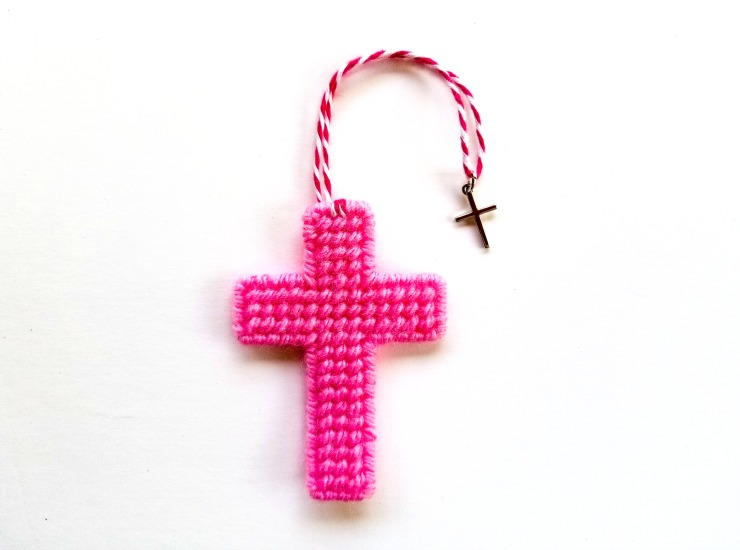 Cross Stitch Easter Canvas Cross Bookmarks
"Cross stitch Easter canvas cross bookmarks are the perfect handmade Easter gifts. The materials are inexpensive, and each bookmark takes less than an hour to make. I used Red Heart Super Saver yarn in the Catholic liturgical colors of Lent and Easter, but you can easily substitute these colors for soft pastel or bright spring colors. Trim each cross in white or with the main color. Finish the bookmark with coordinated colored twine and a small gold or silver cross charm. This is a perfect proje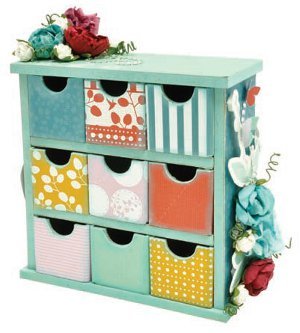 Give unfinished wood boxes a new look using this Mini Drawer Storage System as inspiration. This is also a great way to use up colorful paper scraps that you have laying around. Use this drawer system to store odds and ends or craft supplies!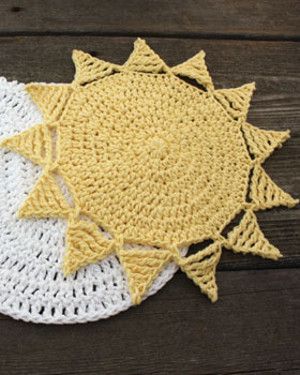 Buttery Sunshine Crochet Dishcloth
Bring colorful sunshine into you home with this Buttery Sunshine Crochet Dishcloth. This easy crochet dishcloth pattern is perfect for the summer and is a fun way to add some whimsy decor to your kitchen or bathroom.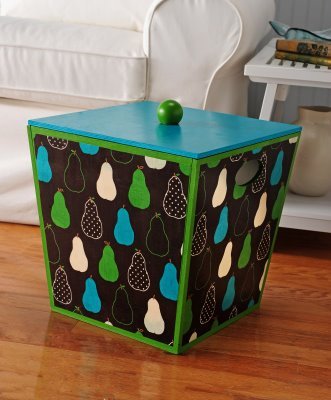 Decoupage enthusiast Amy Anderson uses fabric to cover a wood storage box for keeping yarn. She coordinates the cute pear fabric with acrylic paint on the borders and top.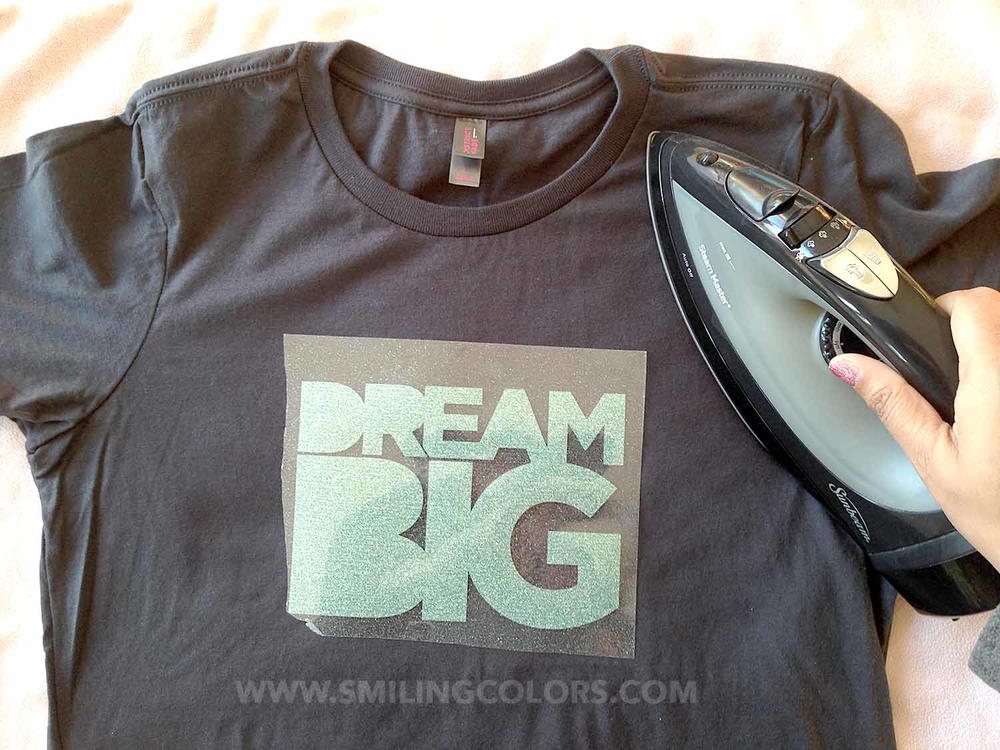 "Hello friends! Today I am DIYing my own Dream Big T shirt using heat transfer vinyl and it is SO easy! I dont know why I have not done this before! Now I want to add vinyl decals to everything. If you have never used heat transfer vinyl, this post is for you! I will share all the steps and mistakes I made while making my Dream Big T shirt. Come and check out the easy tutorial."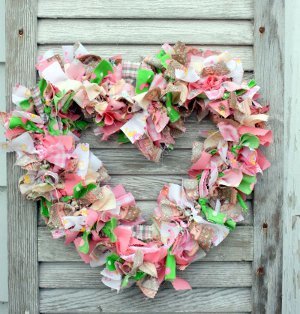 Add a touch of whimsical charm to your spring and summer decor with this Classic Country Scrap Wreath. Made using fabric scraps of a similar color, this adorable DIY wreath is a great way to add country charm to your home. The great thing about this fabric scrap wreath is that you can use it to add color to your home in the spring or summer and bring it out again around Valentine's Day to add a country look to your holiday decorations. You can even completely change the look of this wreath by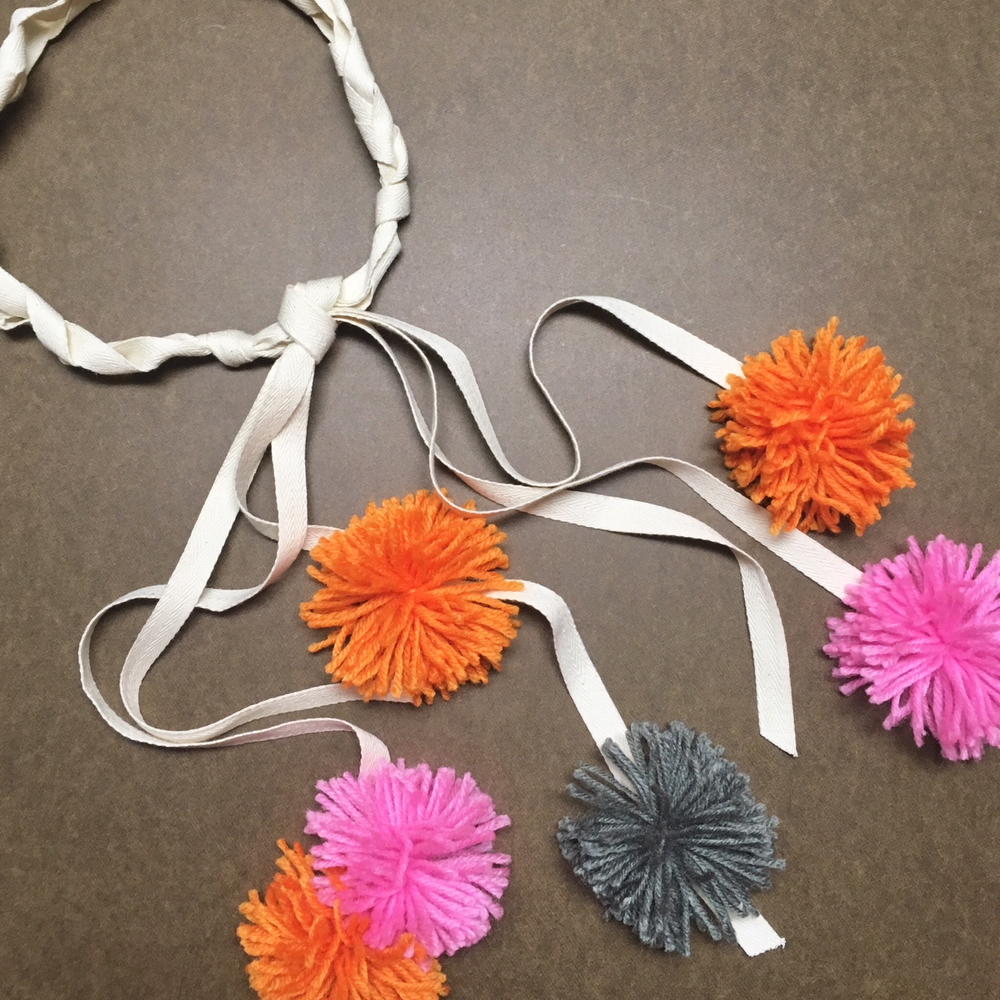 This pom pom headband is so easy to make. Great for kids and adults alike, this easy tutorial features basic braiding, and you'll learn how to make a pom pom! If you love the pom pom trend and are looking for a fun new accessory, give this DIY headband a try.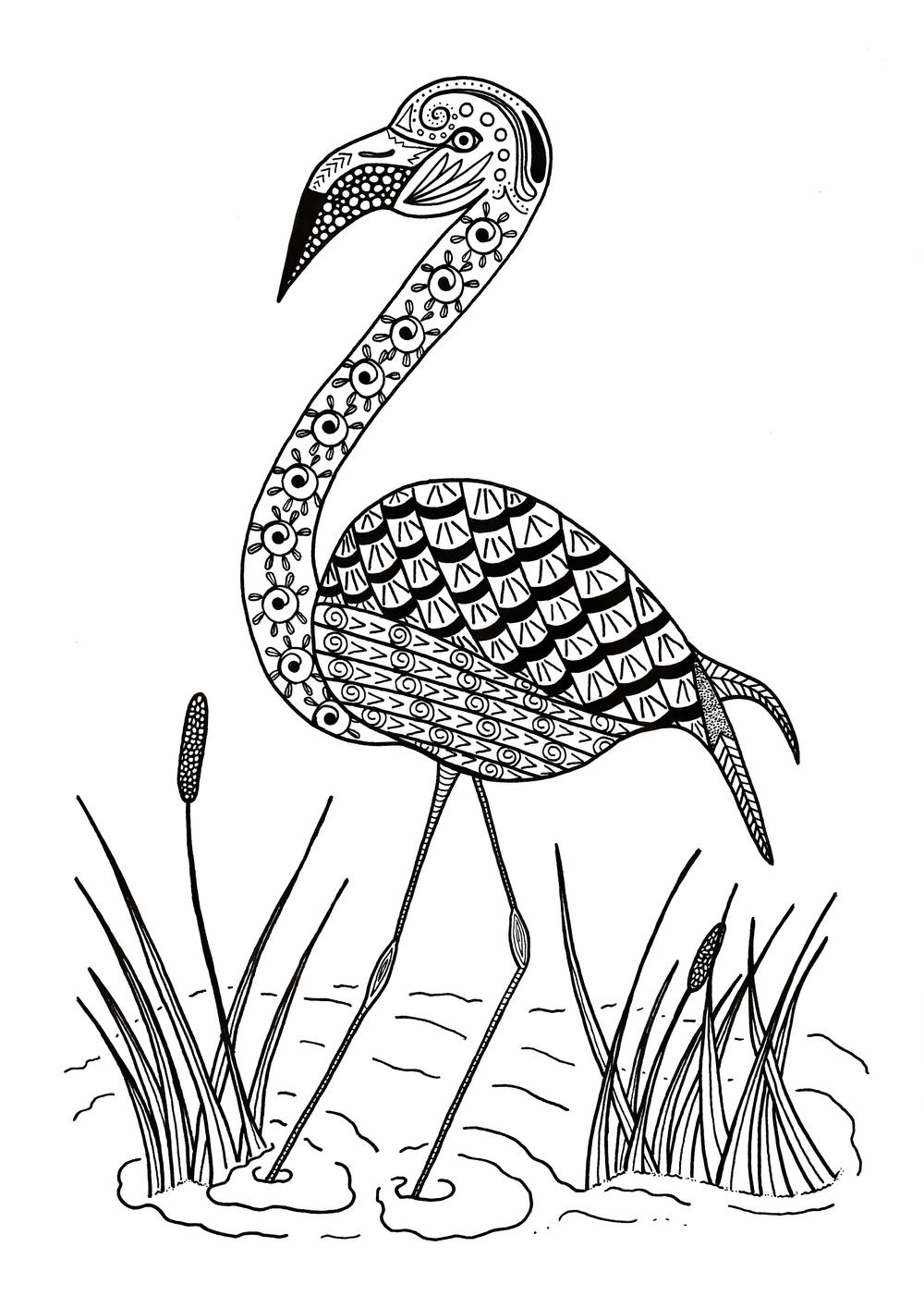 Graceful Flamingo Adult Coloring Page
"A flamingo is an exquisite and graceful bird. Known for its beautiful pink color, it is regarded as one of the ten most beautiful birds in the world. If you are an avid bird lover, then this page is just what you need to get you in a relaxed mood."


Turn that plain terra cotta pot into a fantastic gift for St. Patrick's Day! This clay pot craft features sparkly glitter and the words "pot o' gold" written on it. Painting terra cotta pots is so much fun because it's so easy and looks great when you're done. Add Rolos or gold coins inside and you've just made an awesome gift for your coworker, friend, or loved one this March. This project comes with a fun video tutorial as well to show you exactly how to do it. If you're looking for creative g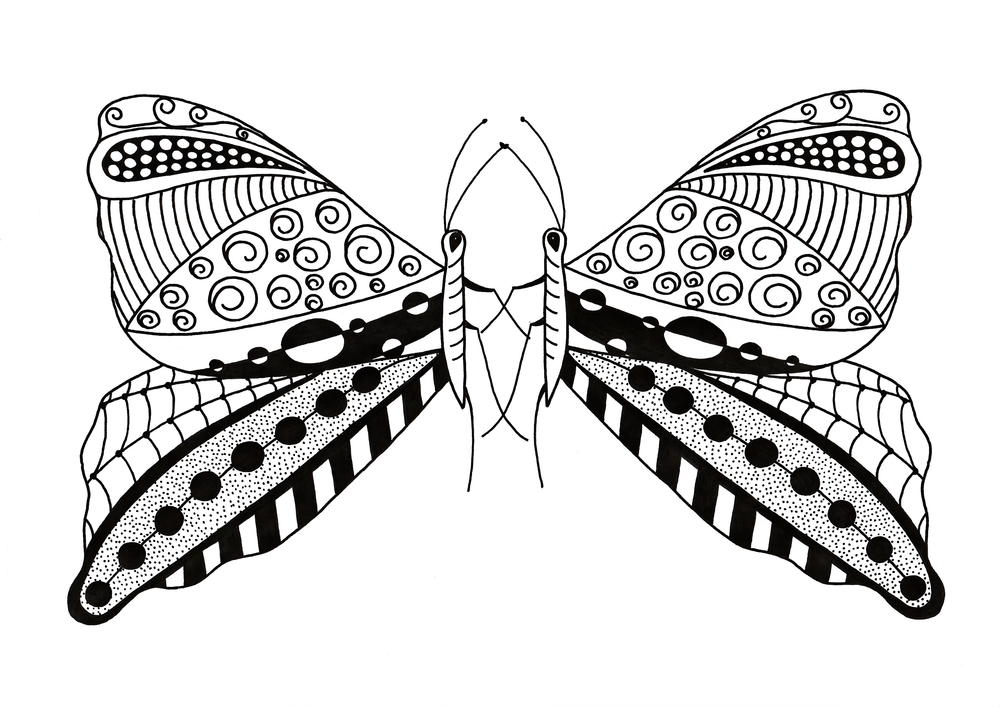 Butterfly Tango Adult Coloring Page
"After a harsh winter, nature is coming alive! The butterflies and other small critters are also returning to our gardens. Upon seeing all the beauty around them, these two butterflies are dancing for joy. They do look bland though, so quick! Give them some color before they dance away!"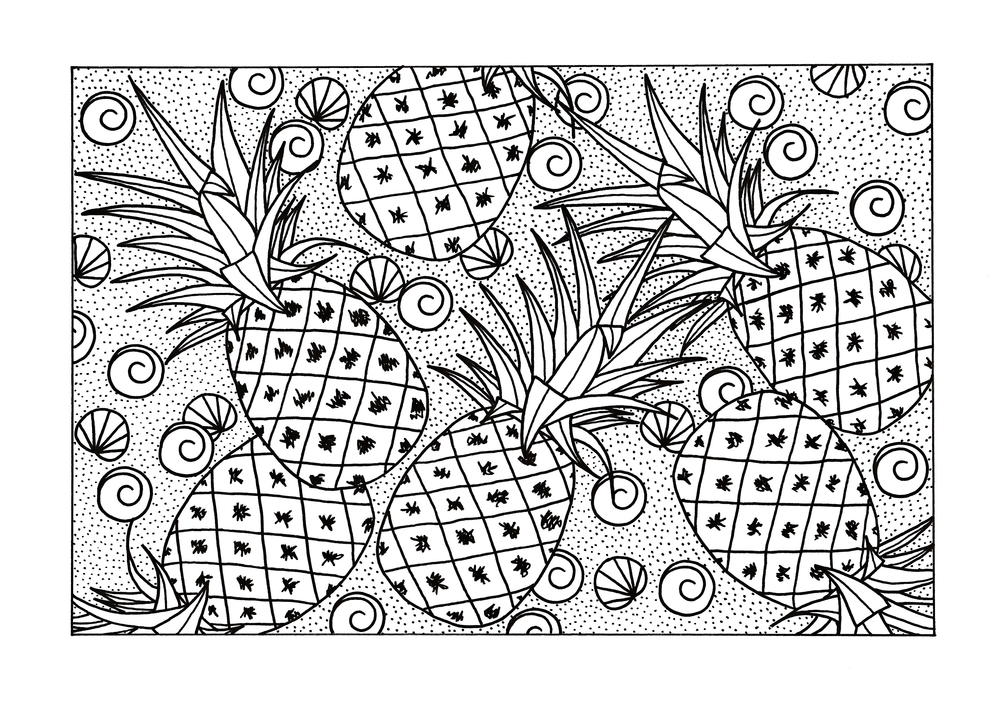 Abundance of Pineapples Adult Coloring Page
"Pineapples, pineapples and more pineapples! This fruit is associated with warmth and hospitality, so coloring this page is just what you need to put you in the right mood for the summer."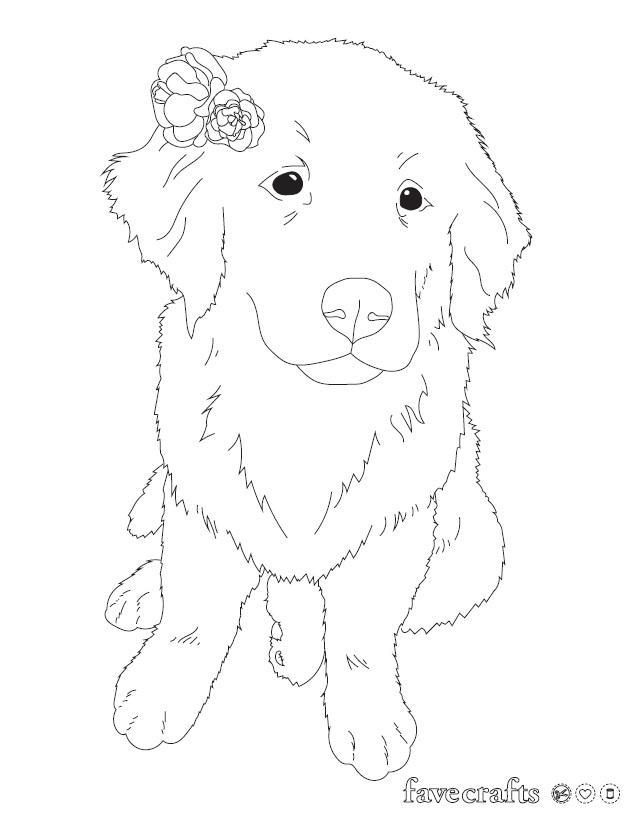 Who wouldn't want some cute puppy coloring pages to print? This darling coloring page features a sweet puppy with a flower by her ear. This is an easy coloring page that kids and adults can enjoy. You can color this page as simply or as realistically as you'd like. The PDF is a free, instant download. Print and color it whenever you like! This is a great evening activity to do with the family. If you adore puppies, you're sure to love this coloring page!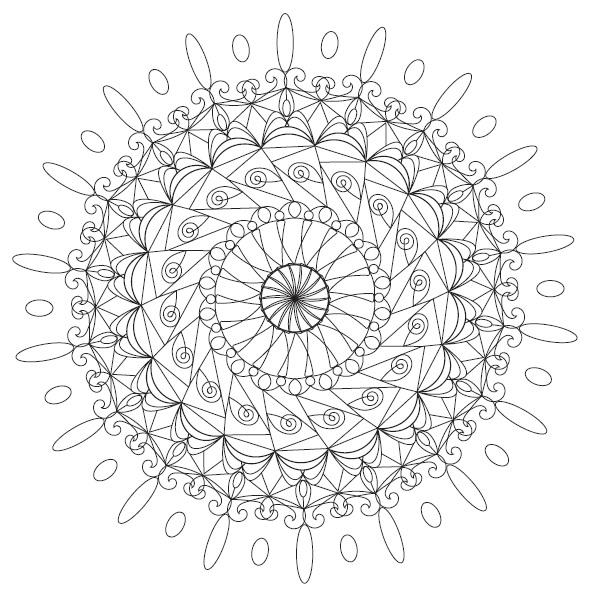 Spirograph Mandala Coloring Page
If you remember making spirograph designs as a kid, take a trip down memory lane and color this page! This mandala coloring page is reminiscent of those lovely spirograph designs you might have drawn way back when. This coloring page comes as a PDF that you can download and color right away! This beautiful design would look lovely framed as a piece of bright wall art. If you're looking for a relaxing activity to unwind after a long day, give this pretty page some color.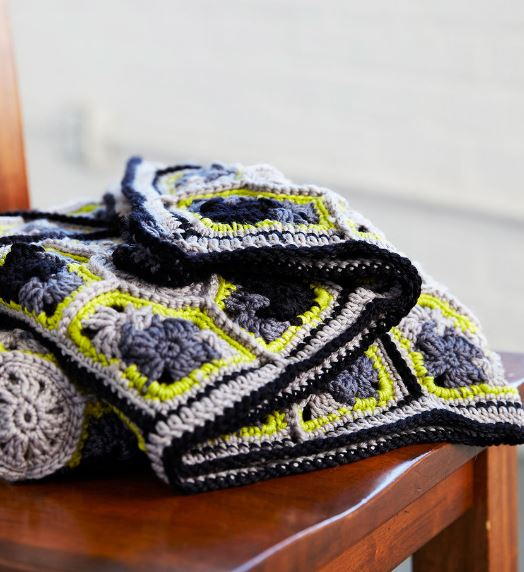 Reminiscent of tiles from exotic places, this innovative granny design adds warmth and comfort to your room. Each crocheted square has a center octagon and corners with a hexagon and two petals. Choose contrasting colors to make your finished project pop. This is an intermediate project that's worked in pieces and joined at the end.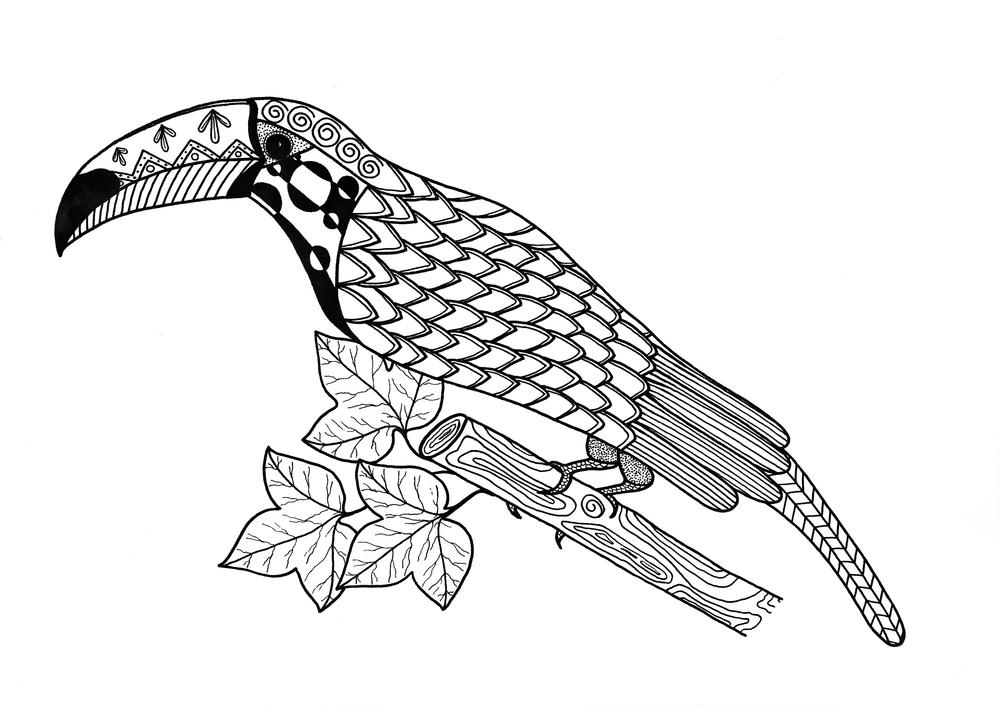 "Feel like some arm chair travelling? Here is an opportunity to transport your mind to a South American rainforest. This page features a toucan, one of the most colorful birds in the world. So, get ready to surround yourself with color when you give life to this little fella."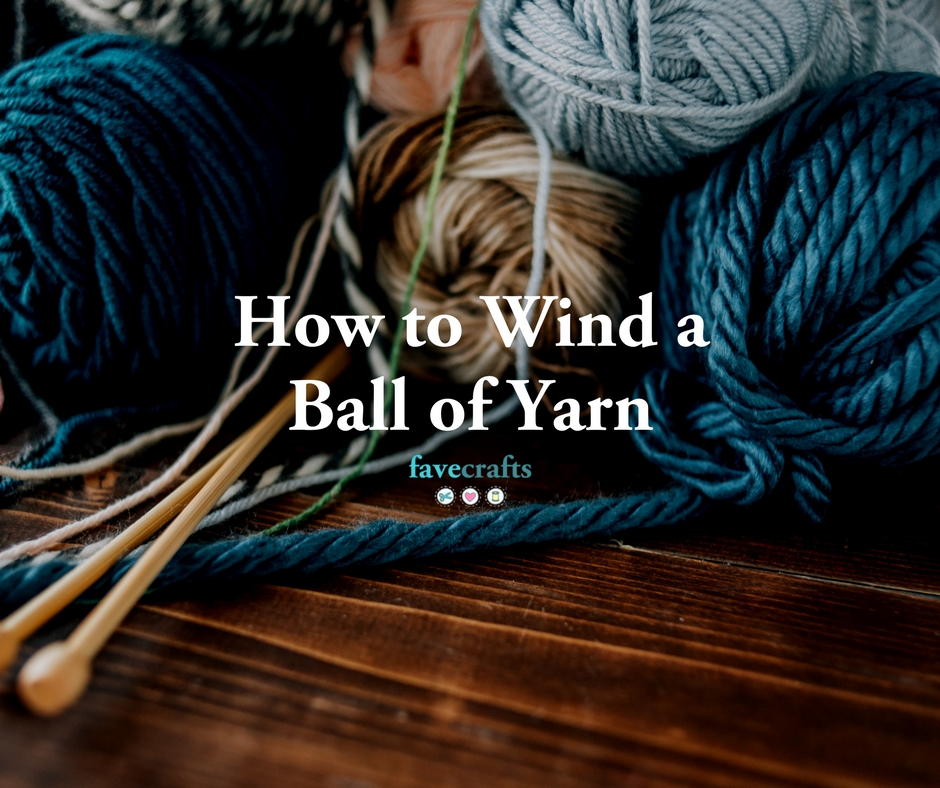 Knowing how to wind a ball of yarn from a hank is an essential skill for any knitter or crocheter. The vast majority of yarns will come in the form of a skein, a ball, or a cake, which are perfectly fine to knit from, but when you get yarn that's in a hank, you may need to open it and wind it into a ball yourself. It can be a little tedious, but you'll thank yourself later. While it is technically possible to knit or crochet directly from a hank of yarn, it's very difficult, and there are often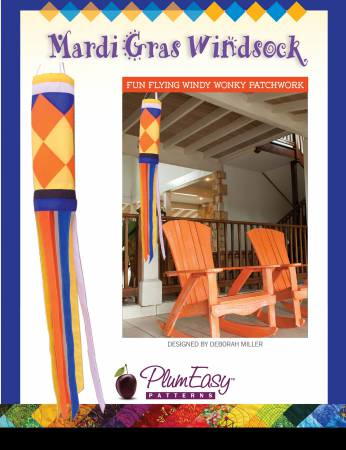 Within the kit you get a complete pattern with windsock making guidelines. And to assure you make the perfect windsock, Plum Easy Patterns also offers a Windsock Hanging Kit which are the essential accessories you need to reinforce, hang and finish your windsock.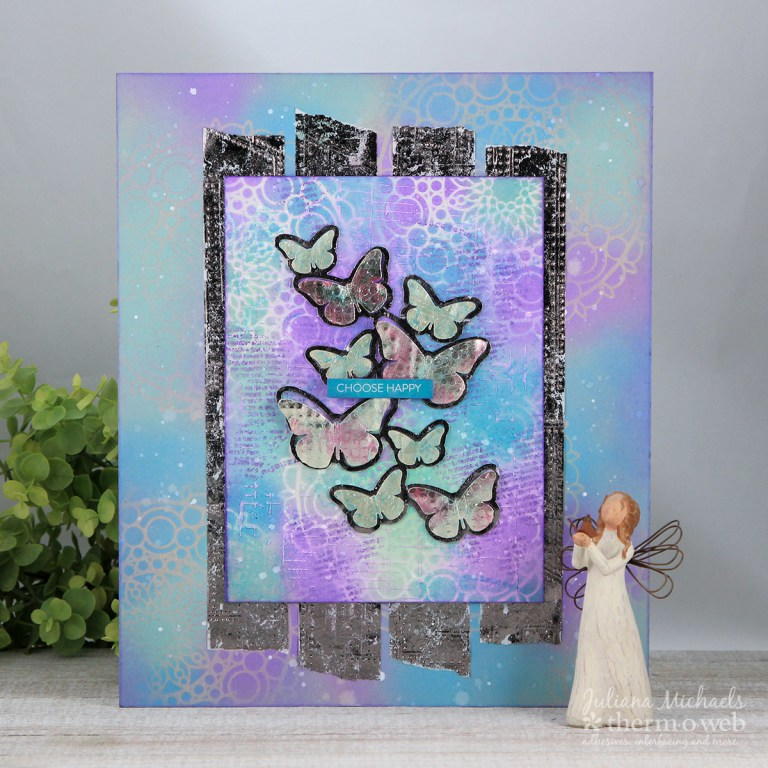 Choose Happy Mixed Media Canvas
Learn how to create a gorgeous mixed media canvas piece to serve as a statement piece for your living room or bedroom. Using various Therm O Web Mixed Media products by Rebekah Meier Designs, you can let your imagination run wild as you create this dreamy piece. Feel free to choose shapes and colors of your choosing to make this final piece completely your own.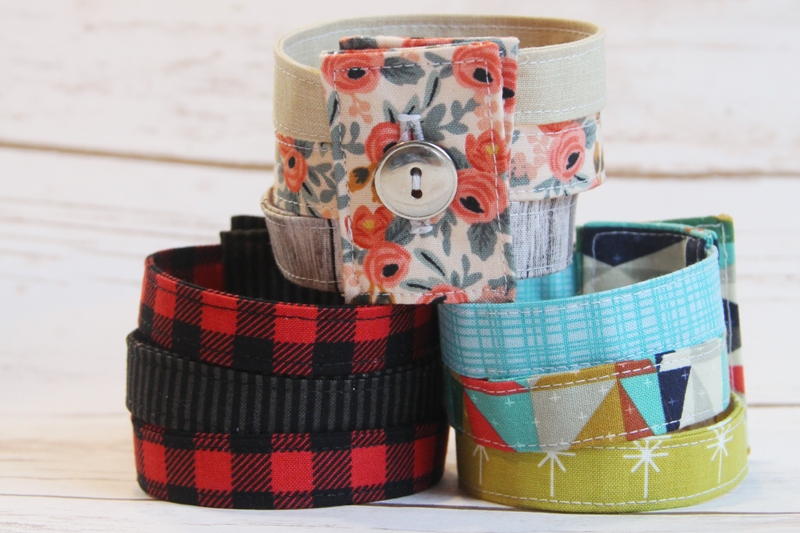 "This fabric bracelet is easy enough for even a beginning sewist, is a great way to use up both fabric and interfacing scraps, and takes very little time to finish. With all the fabric options out there you can make one to match every outfit! Make the entire piece from one print or solid, or mix it up. This is also a great use for a special button. The tutorial also includes instructions to make a braided version."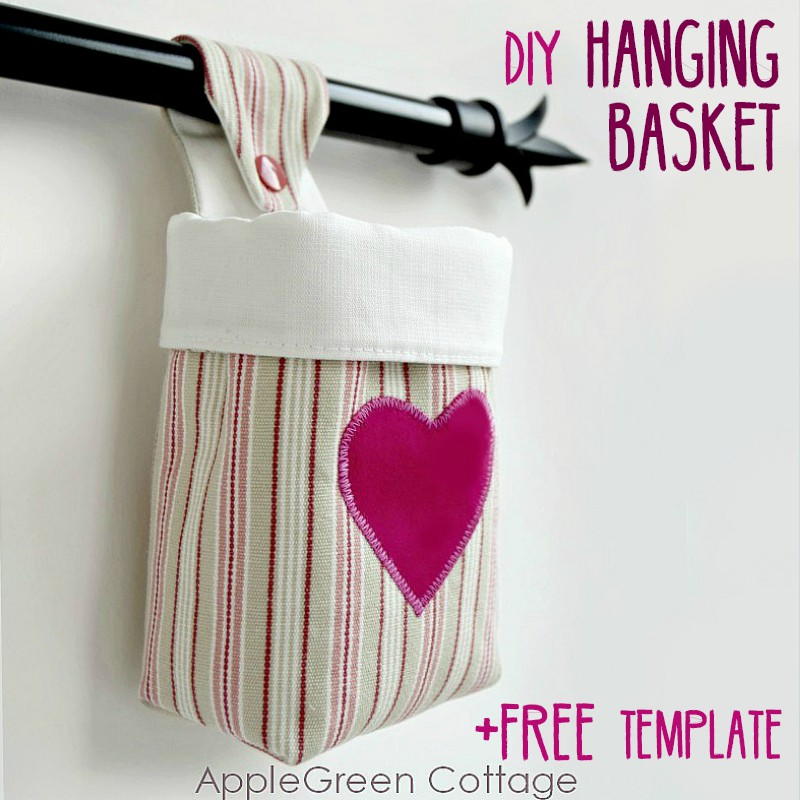 The Cutest Fabric Hanging Basket
"How to make a fabric hanging basket with a free sewing pattern- a fun beginner sewing project. These handy little storage baskets are always good to have - hang them on a rail in your craft room or find a nice place on a wall in a kids room to store all those crayons and pencils. Hang them over your kitchen counter or wherever you need to store little items. This little fabric hanging basket is a real treasure when it comes to storing small items. And since the hanging strap can open, you can h



In the summer of 2011, PlumEasy was started in Modesto, California with an idea to make patterns fun and easy, but never ordinary. With hobbies and home crafts, there is always something new. New gadgets abound, new fabrics are made every day, new sewing machines are at every turn.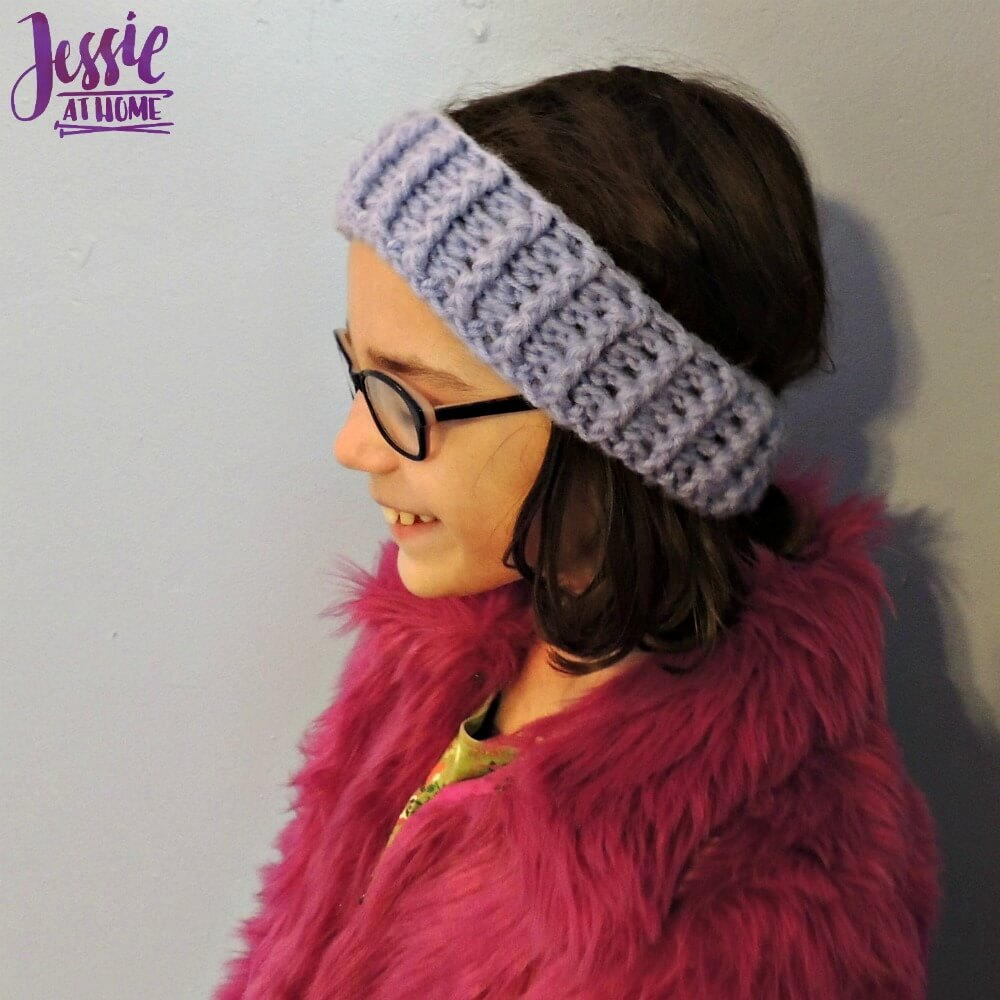 "These ear warmers are quick and easy to make. They are great for gifts or craft fairs. Ear warmers are perfect for winter days when you dont want hat head. You can make them in a variety of colors to match each outfit, and in different sizes for the whole family! Size any 2.5 by desired length Yarn Red Heart Dreamy, 100% Acrylic, Worsted Weight, 250 g Hook US-K/10.5, 6.50 mm Gauge 15 sts = 4 10 cm in sc Other supplies yarn needle"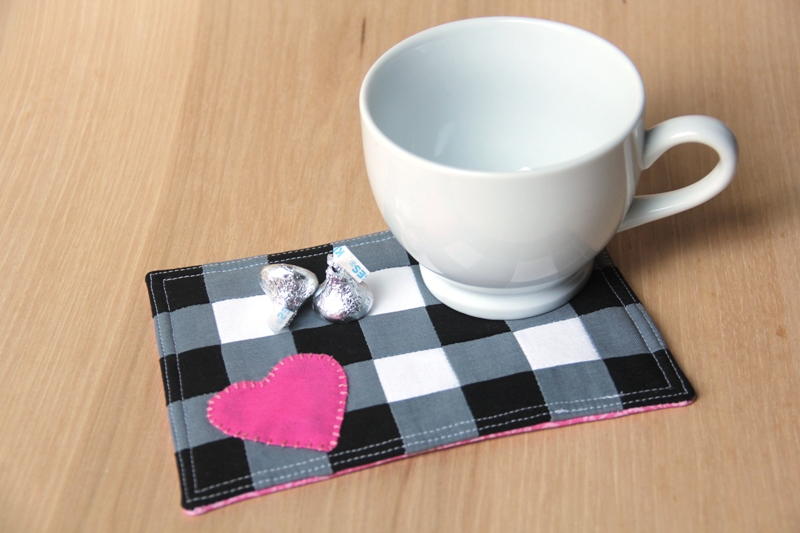 "This little mug mat is a great way to try out pieced buffalo check without having to make a large quilt. There are lots of options for personalizing with a quilting design, binding technique, colors, or changing the heart to another shape. While matching the points makes it more of a easy than beginner project, it's quick to sew. This would make a great Valentine's gift paired with a mug or coffee shop gift card!"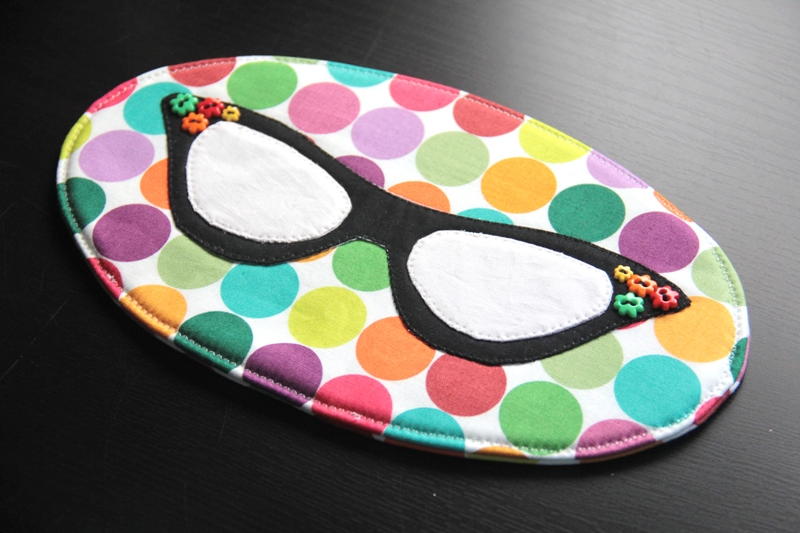 "This mug mat was inspired by a pair of retro glasses and is made using a clever applique technique. The combinations of the background fabric and the fabric for the glasses are endless. I'd love to see this with a solid background and maybe some zebra print glasses. You could also use black for the lenses to turn them into sunglasses. This project is easy enough for a new sewer and makes a great gift, especially paired with a coffee shop gift card!"


Don't toss those egg cartons! They can be a huge help around your house. With these 32 Ways to Craft with Egg Cartons you'll be better organized in no time! These egg carton activities are also great for kids and family time.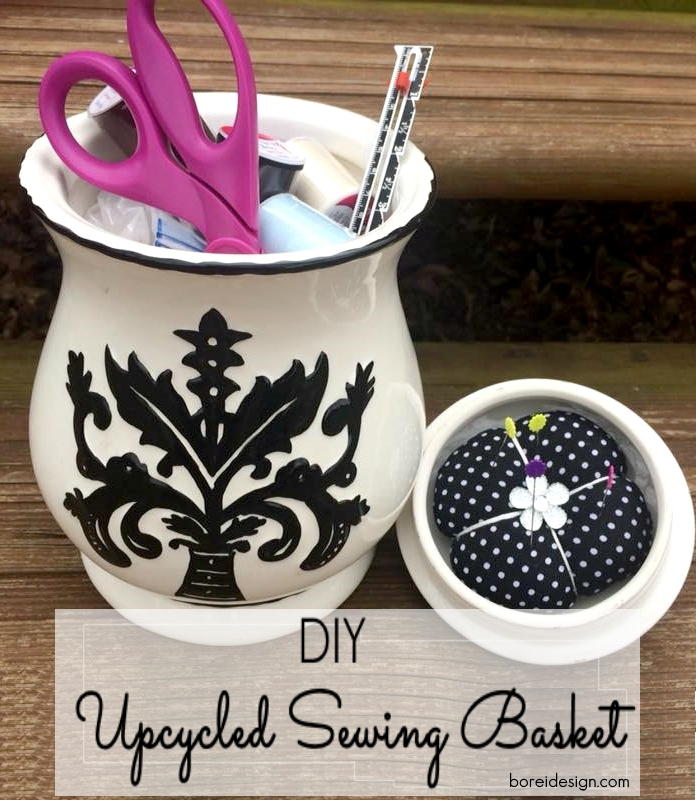 "Have an old kitchen canister sitting around that's begging to be repurposed? If you don't, it is time to snag one from the thrift store. This step by step, diy, upcycled project tutorial shows how to transform old canisters into cute new sewing baskets, containers, kits or organizers. Included are easy to follow instructions showing how to add a custom, built-in pin cushion for a cute but functional storage solution for all those sewing tools, notions and supplies."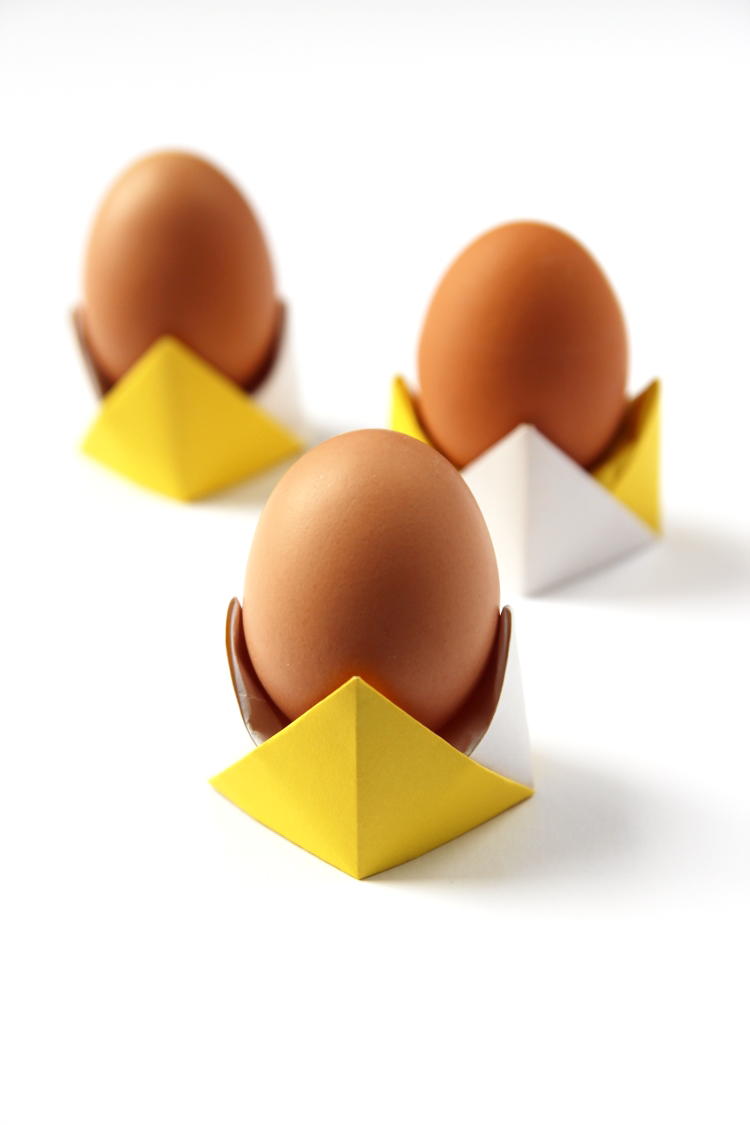 "Looking for a super simple, super cute Easter craft project? Then these origami egg cups might be the answer. If you need something to stop your newly decorated eggs from rolling all over the table you can fold these quick origami egg cup holders in a matter of minutes. Perfect for the beginner or impatient crafter. Customise them using your favourite patterned paper and match them to your Easter decor theme to display your eggs in style."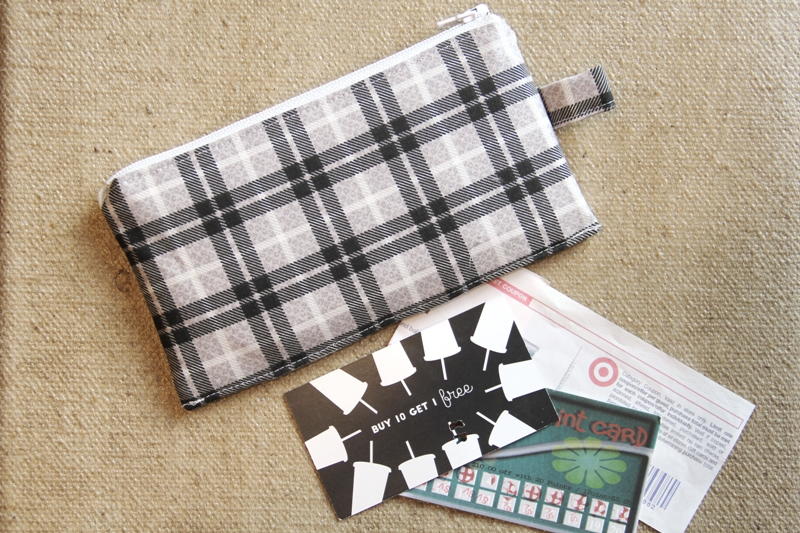 Coupon, Gift Card and Loyalty Card Pouch
"Do you have coupons, gift cards, punch cards or store loyalty cards buried in the bottom of your purse? If you do, this little pouch is for you! This is easy to make, and has a couple of extra pocket dividers inside to sort the contents. This can be made in lots of colors and is a great way to practice your zipper skills. The extra loop on the side allows it to be tethered so it doesn't end up in the bottom once again!"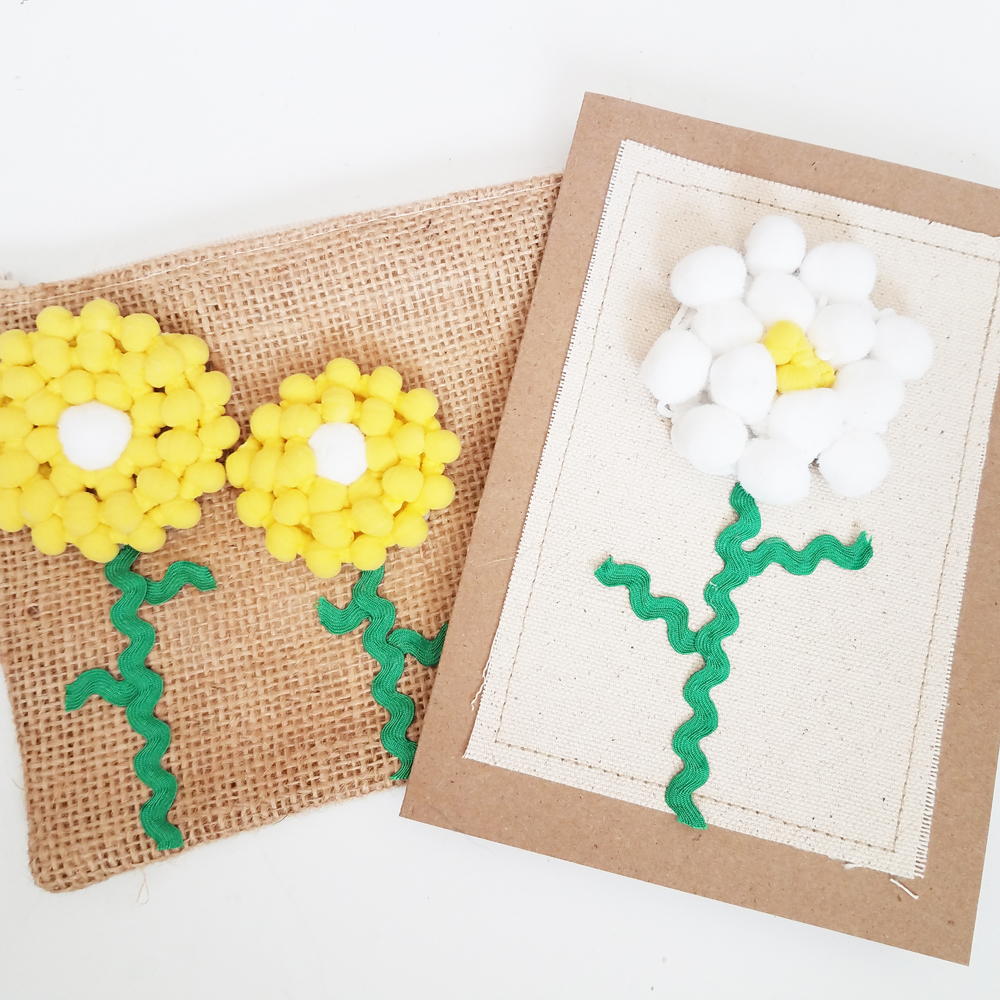 "I love being able to take a fun supply I already have and give it a little spin and doing something different with it. The pompom trims and ric-rac are super cute all on their own, but why not change it up a bit and make them into flowers? The first project I made the pompom flower on was a zipper pouch. I used a larger white pom for the middle and the smaller yellow for the main part of the flower. I then reversed the colors of the flowers and changed the surface I placed the flower on, this t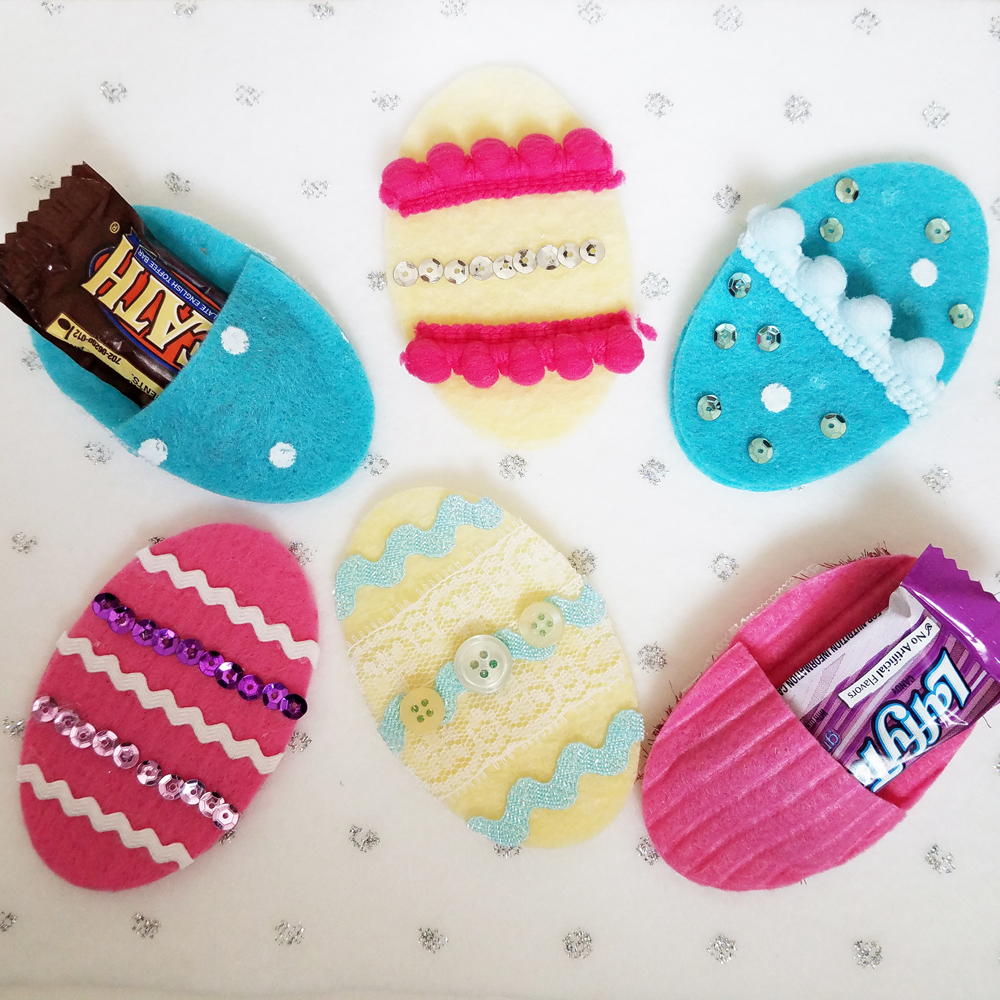 "I love when I can set up a craft, put the supplies out for the kids to play and let them create without a ton of inspiration or help. This felt Easter egg decorating idea is just that, an fun and easy craft that you set up the supplies and let their imaginations go! Start with a cut out oval out of various colors of felt and let them kids decorate the eggs with buttons, trims, ribbon, sequins, lace, and other fun embellishments!"


The Most Inspiring Wedding Trends of 2018
Photo by Flavelle & CoThe Etsy Trend Guide is a compilation of fresh trends our expert is noticing across Etsy and the wedding industry as a whole: what sellers are creating, what shoppers are loving, and what's hot right now in the wider market. These trend predictions for 2018 are based, in part, on past top searches across categories on Etsy.com. In case you haven't noticed from your (suddenly diamond-filled) Instagram feed, engagement season is upon us. Nine out of the 10 most popular d...


From dresses, to decor, to food and drink, the Etsy team puts a ring on all your 2018 wedding trends: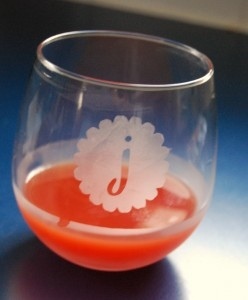 Sick of the confusion of whose glass is whose at a party? With these custom glass etchings you can make sure you're drinking out of your own glass with style! My initial wine glass will always belong to you.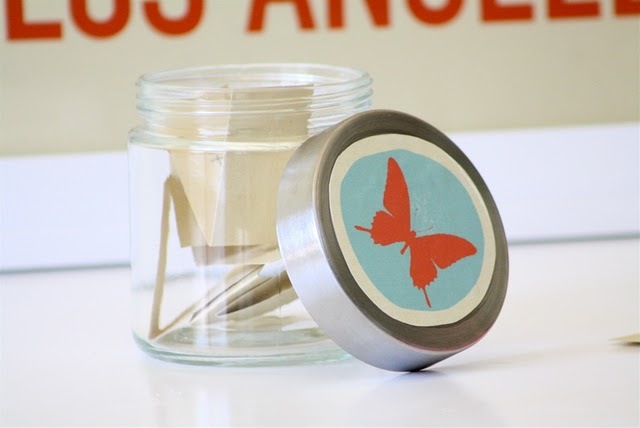 A journal jar contains slips of paper with topics to inspire writing in a journal. This DIY journal jar makes a great gift for any occasion! All you need is a jar, some mod podge, and a few clever journaling ideas. Keeping a personal history doesn't have to mean writing an autobiography. It doesn't need to be chronological or overly organized. You can work on it in snippets here and there. A personal history is only what you want it to be, as long it encompasses you and your life.


Ever wondered how to make wine glass charms? Let Terri O be your guide with this Festive Wine Charms Video. You'll love the look of this fantastic craft!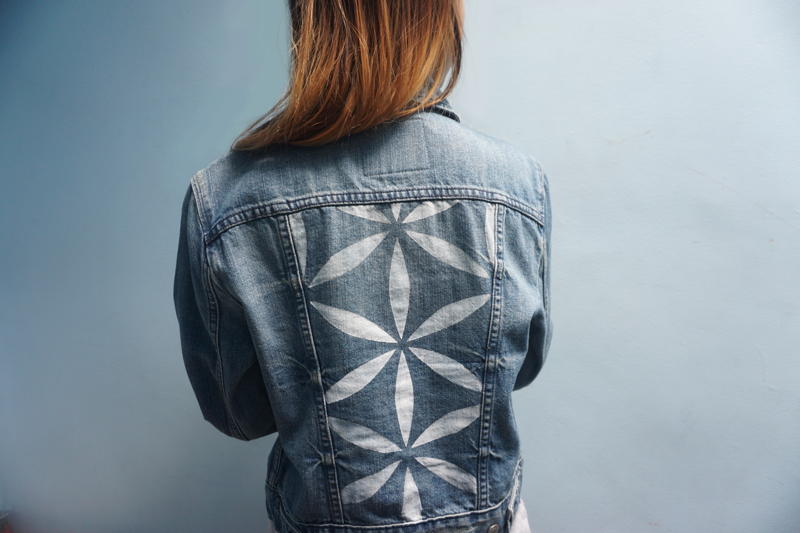 See how easy it is to revamp your old denim jacket with some paint and Stencil1's pattern stencils. With some fabric paint and a paint brush, some low-tack spray adhesive and a Stencil1 stencil, you can quickly breathe new life into a worn and faded denim jacket - it's so easy! One great fact about these pattern stencils is that they're washable and reusable, so find your favorite designs and add them to everything!