Sandy Hook Mom Slams Trump For Partying With NRA Head On Massacre Anniversary
"While they ignorantly partied and remained uninformed on an issue that kills thousands of Americans every year, I was crying myself to sleep."

2017-12-18 04:33:50
`
7
New Deduction Expected To Benefit GOP Leaders Was Needed For Votes: Cornyn
Cornyn conceded that if the Democrats had participated in negotiating the measure, "we probably could have made it better."

2017-12-18 01:50:34
`
2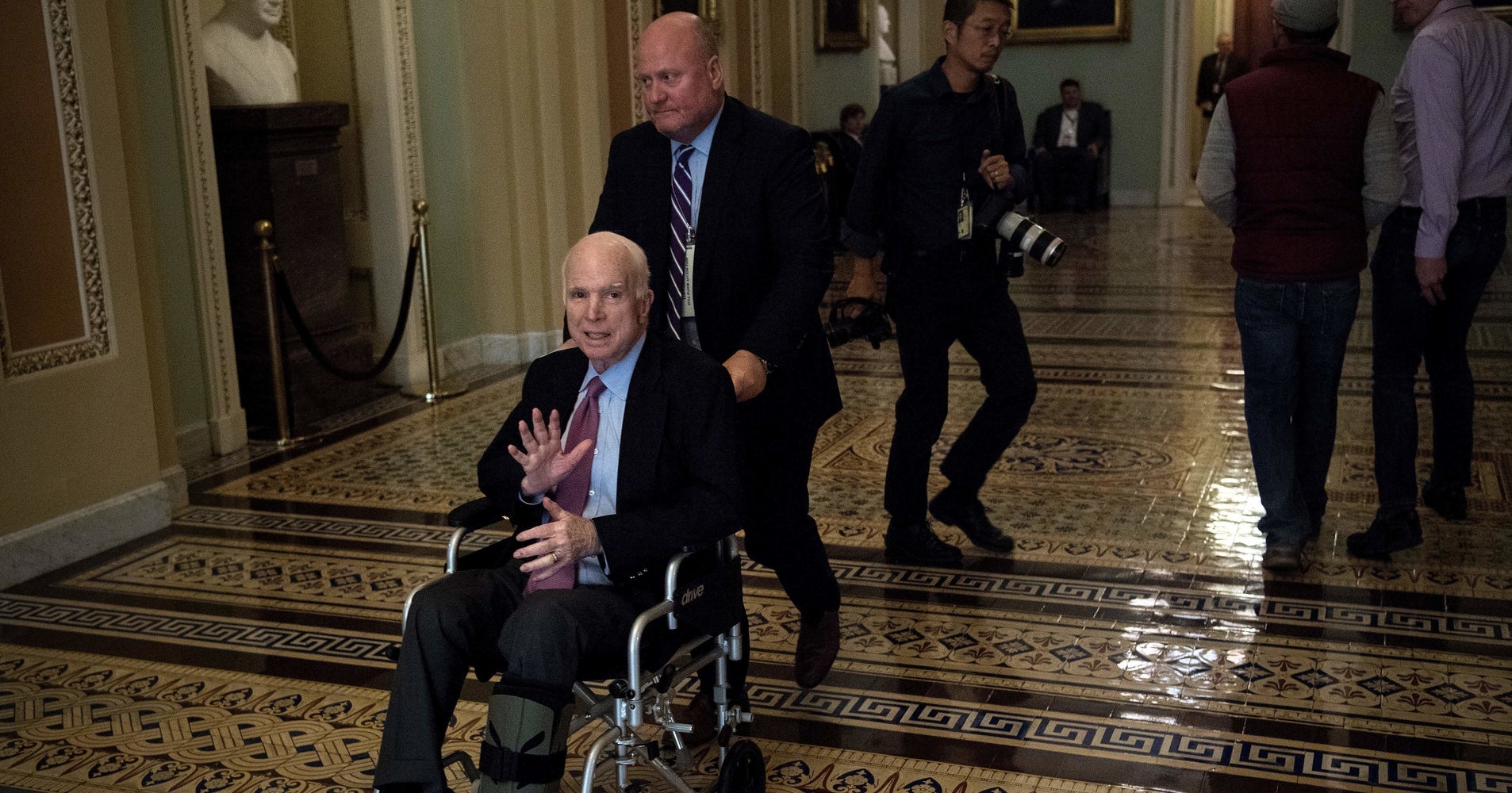 Republican Sen. John McCain Returns To Arizona Following Treatment For Cancer
The Senate is expected to vote as early as Tuesday on tax legislation, but McCain will be out of Washington until January.

2017-12-18 00:36:49
`
2
Trump Supporters Are Stepping Up Their Attacks On Bob Mueller And The FBI
The attacks on the bureau and the special counsel's office appear intended to set the stage for firing Mueller.

2017-12-17 20:37:42
`
3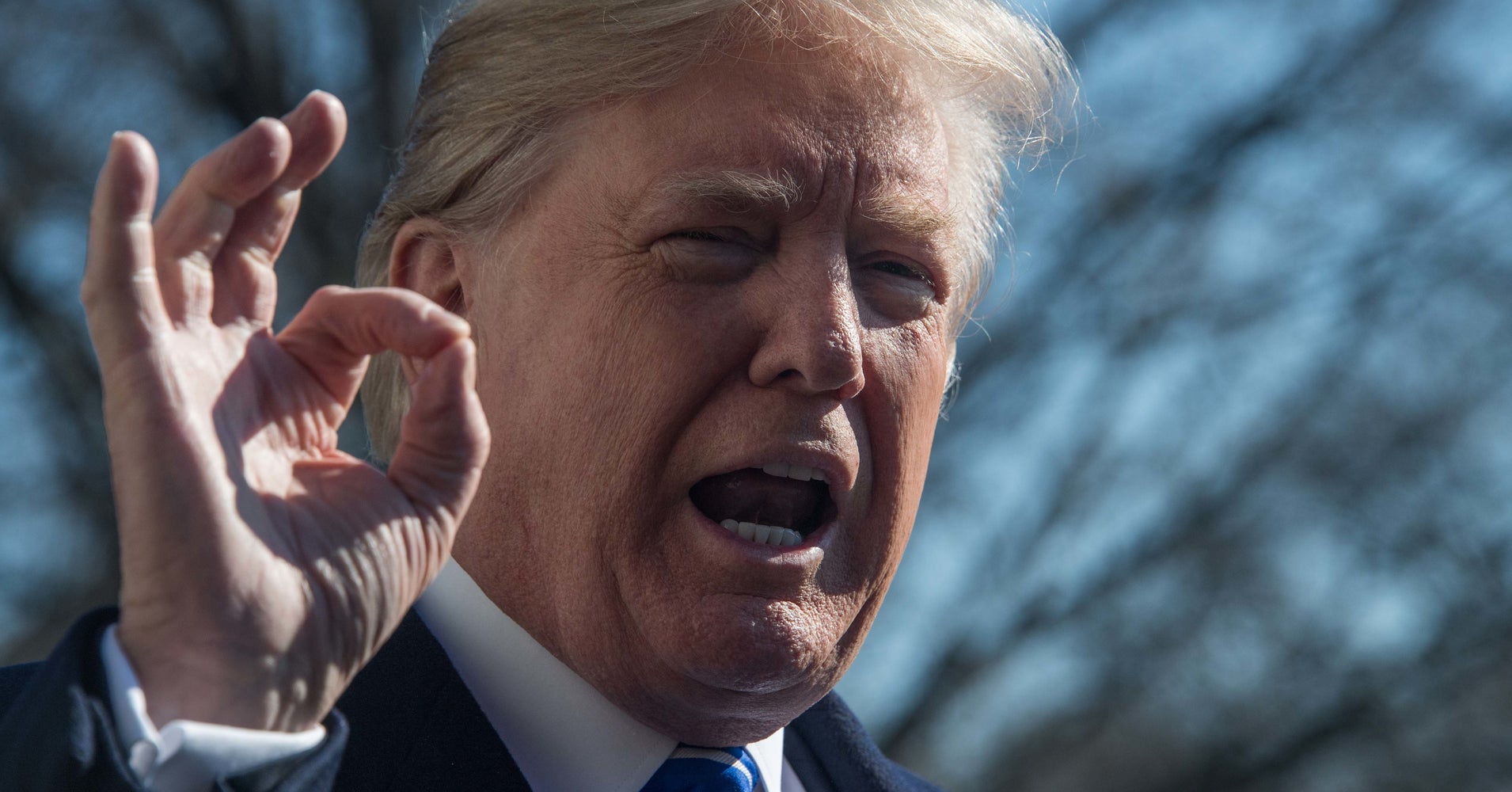 The Tax Cut And The Fake Trump Boom
While the economic boom looks pretty good now, it won't look so great by November 2018.

2017-12-17 19:00:35
`
3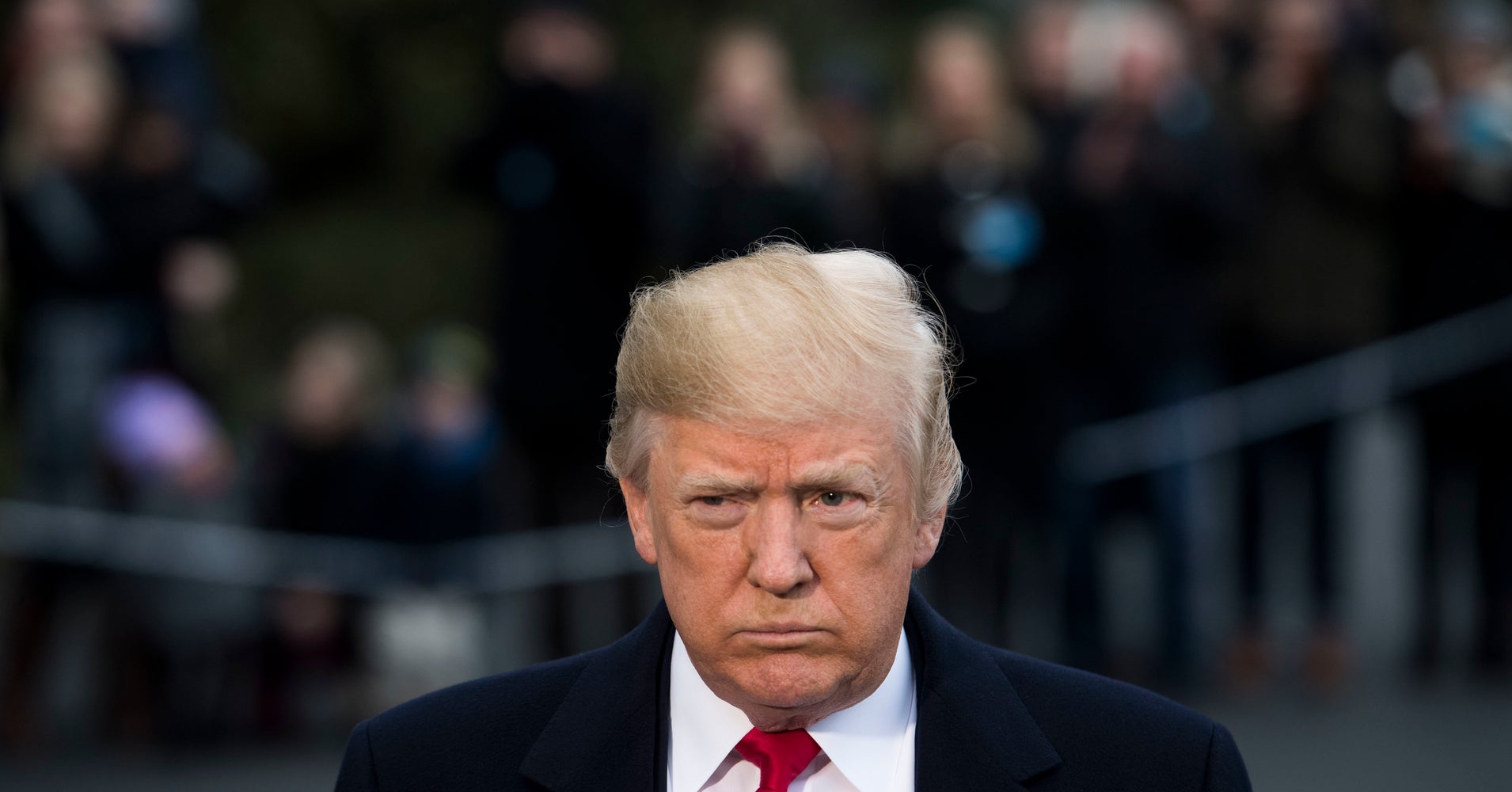 The President Plays With Matches And The Whole World Burns
California is ready to explode in flames. Sort of like the whole world in the age of Trump.

2017-12-17 18:45:08
`
3
Families Of Americans Imprisoned In Egypt Pin Their Hopes On ... Mike Pence?
The vice president stops in Cairo this week. Advocates for two detainees have reached out to the National Security Council 11 times this year without a response.

2017-12-17 18:00:32
`
3
Ralph Northam Draws Progressive Ire Over Medicaid Comments
Virginia's Democratic governor-elect said he wants to expand Medicaid, but he's concerned about its cost.

2017-12-17 13:40:45
`
2
Top Republicans Say Trump Isn't About To Fire Mueller. But They Can't Stop Attacking Him.
But will all that change later this week?

2017-12-17 13:35:29
`
2
Doug Jones says 'move on' from Trump's harassment allegations
Alabama's Senator-elect Doug Jones (D) made an appearance on CNN's State of the Union Sunday, talking with host Jake Tapper about his win at the polls this past week, his plans for his new role in Washington, and President Trump. Jones broke with fellow Democrats who have said the president should resign because of sexual harassment accusations made against him. "Those allegations were made before the election, and so people had an opportunity to judge" last year, Jones said. "We need to move o

2017-12-17 13:08:46
`
3
Administration aide says there's 'no conversation' in the White House about firing Mueller
White House Director of Legislative Affairs Marc Short had a testy conversation with NBC's Chuck Todd on Meet the Press Sunday in which he maintained the Trump administration is not internally debating whether to fire Special Counsel Robert Mueller from his probe into Russian election meddling efforts. Todd raised the subject of emails the Trump transition team claims Mueller obtained unlawfully, but Short pleaded ignorance of the specifics of that situation. Instead, he argued the Russia inves

2017-12-17 12:33:00
`
12
Prince Harry interviewed Obama
Britain's Prince Harry has interviewed former President Obama for a radio show set to air later this month. Though recorded in September, the first teaser clip of the conversation was shared by Kensington Palace social media accounts Sunday. Clocking in under a minute, the short video sees Obama and the prince joking as they prepare to begin their interview. "Do I have to speak faster, because I'm a slow speaker?" Obama asks. "Do I need a British accent?" Harry assures him that won't be necessa

2017-12-17 12:03:00
`
8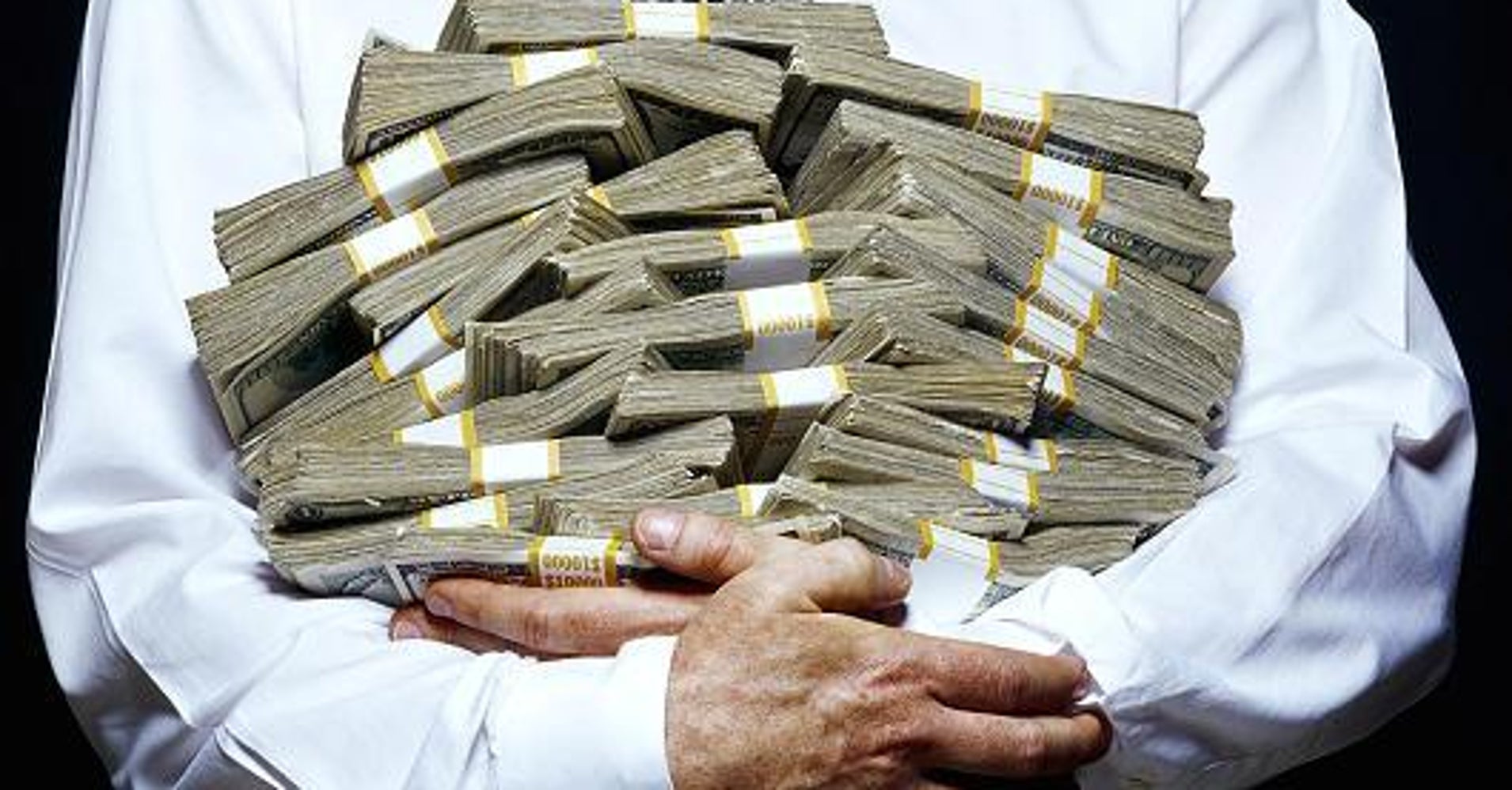 The GOP Tax Scam Makes The Super-Rich, Richer, Widening The Wealth Gap Even More
The hypocrisy of some prominent politicians helps explain why the public holds all of them in such low repute. Senator Bob

2017-12-17 11:07:49
`
2
The CDC reportedly is not the only agency with a banned word list from the White House
The Centers for Disease Control and Prevention (CDC) is not the only federal agency reportedly prohibited by the Trump White House from using words and phrases including "vulnerable," "entitlement," "diversity," "transgender," "fetus," "evidence-based," and "science-based." The Washington Post reported Saturday evening that other divisions in the Department of Health and Human Services (HHS) have been given the same list of banned terms. Furthermore, staff at one agency were reportedly told to

2017-12-17 11:01:00
`
7
The Thomas Fire will soon be the largest wildfire in California's recorded history
California's Thomas Fire grew to be the second-largest wildfire in the state's recorded history by Sunday morning. The blaze has burned more than 267,000 acres and is expected to grow larger than the all-time biggest California fire as soon as Sunday night thanks to continued high winds in Southern California. The fire now poses a serious threat to hundreds of homes in Montecito, a coastal town on the outskirts of Santa Barbara. "When the [sundowner winds] surface in that area and the fire star

2017-12-17 10:51:00
`
3
Trump says tax plan is 'one of the great Christmas gifts' to the middle class
President Trump defended congressional Republicans' final tax bill while speaking with reporters Saturday, accusing Democrats of criticizing the plan without knowing what it will do. "It's going to be one of the great Christmas gifts to middle-income people," Trump said. "The Democrats have their sound bite, the standard sound bite before they even know what the bill is all about." Trump also praised the strength of the economy, which he said will "start to rock" at up to 6 percent annual growt

2017-12-17 10:42:07
`
3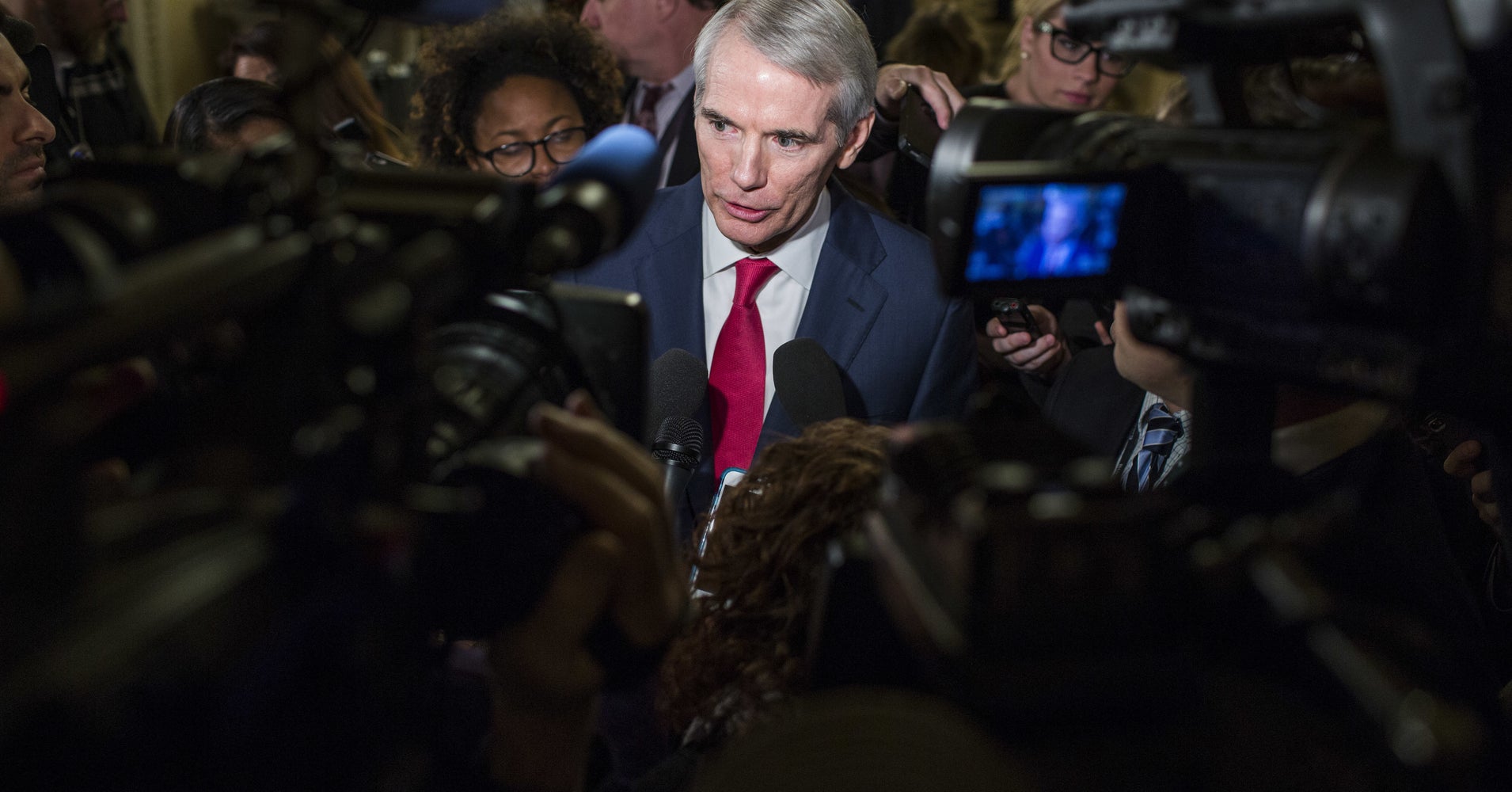 GOP Rewards The Rich, Rips Off The Rest Of Us
Republican leaders in Congress make no secret of prioritizing tax cuts for their wealthy donors and corporate allies over

2017-12-17 09:16:40
`
3
SNL's Trump trims his 'tree of shame' with 'haters and losers' he 'destroyed this year'
Saturday Night Live's President Trump (Alec Baldwin) is excited to trim the White House tree now that he has declared an end to hostilities in the "War on Christmas," and this year, the first family is decorating on a theme. Joined by the first lady, some of his children, and various administration staff, Trump adorns his "tree of shame" with ornaments featuring the faces of "all the haters and losers [he] destroyed this year." The haters and losers are mostly former members of the Trump White

2017-12-17 08:49:00
`
3
1. Attorneys representing President Trump's transition team on Saturday accused Special Counsel Robert Mueller of unlawfully obtaining thousands of emails as part of his Russian election meddling probe. The lawyers sent a letter to Congress alleging Mueller has run afoul of both attorney-client privilege and the Fourth Amendment's restrictions on search and seizure. The emails in question were obtained from the General Services Administration (GSA), which the letter says "did not own or control

2017-12-17 08:40:00
`
3
At least 8 killed in church attack in Pakistan
At least eight people were killed and dozens more wounded, nine critically, on Sunday in a suicide attack on a Methodist church in Quetta, Pakistan, close to the Afghan border. Four attackers targeted the church, but only one detonated his suicide vest. Another was killed in a gunfight with police, and two more were intercepted at the church door, preventing further casualties. More than 400 people were at Bethel Memorial Methodist Church when the attack occurred, reported Sarfaraz Bugti, the r

2017-12-17 08:22:20
`
5
If Congress Doesn't Act Soon To Save Dreamers, It Might Not Save Them At All
Immigration reform advocates want legal status for undocumented young people as part of a government spending bill.

2017-12-17 08:00:30
`
6
Relief, Bitterness And Frustration: Another Year Of Obamacare Enrollment
Shopping for health insurance has always been a pain. Obamacare's problems and Trump's sabotage made it worse this year.

2017-12-17 08:00:30
`
6
Trump transition team accuses Mueller of unlawfully obtaining private emails
Attorneys representing President Trump's transition team on Saturday accused Special Counsel Robert Mueller of unlawfully obtaining tens of thousands of private emails as part of his probe into Russian election meddling and alleged Trump campaign involvement. The lawyers sent a letter to the oversight committees of both houses of Congress claiming Mueller has run afoul of both attorney-client privilege and the Fourth Amendment's restrictions on search and seizure. The emails in question were ob

2017-12-17 07:58:28
`
3
6 holiday gifts for those who have everything
1. Infinite Roses ($100 for 12) Give the roses that will last the whole year through. Treated with a special solution, Infinite Roses need no water and maintain their color and texture for up to 12 months. Buy it at Only Roses. 2. PuttSkee ($500) No more need to practice putting using just paper cups. The PuttSkee mixes mini golf and Skee-Ball, and it folds up to go wherever you want to play. Buy it at The PuttSkee. 3. Stalvey Crocodile Teddy Bear ($32,000) Don't forget about the kids! A li

2017-12-17 05:45:01
`
3
63 Percent Of Americans Believe Donald Trump Tried To Obstruct Russia Probe
And 40 percent believe he did something "illegal" with Russia.

2017-12-16 23:36:43
`
2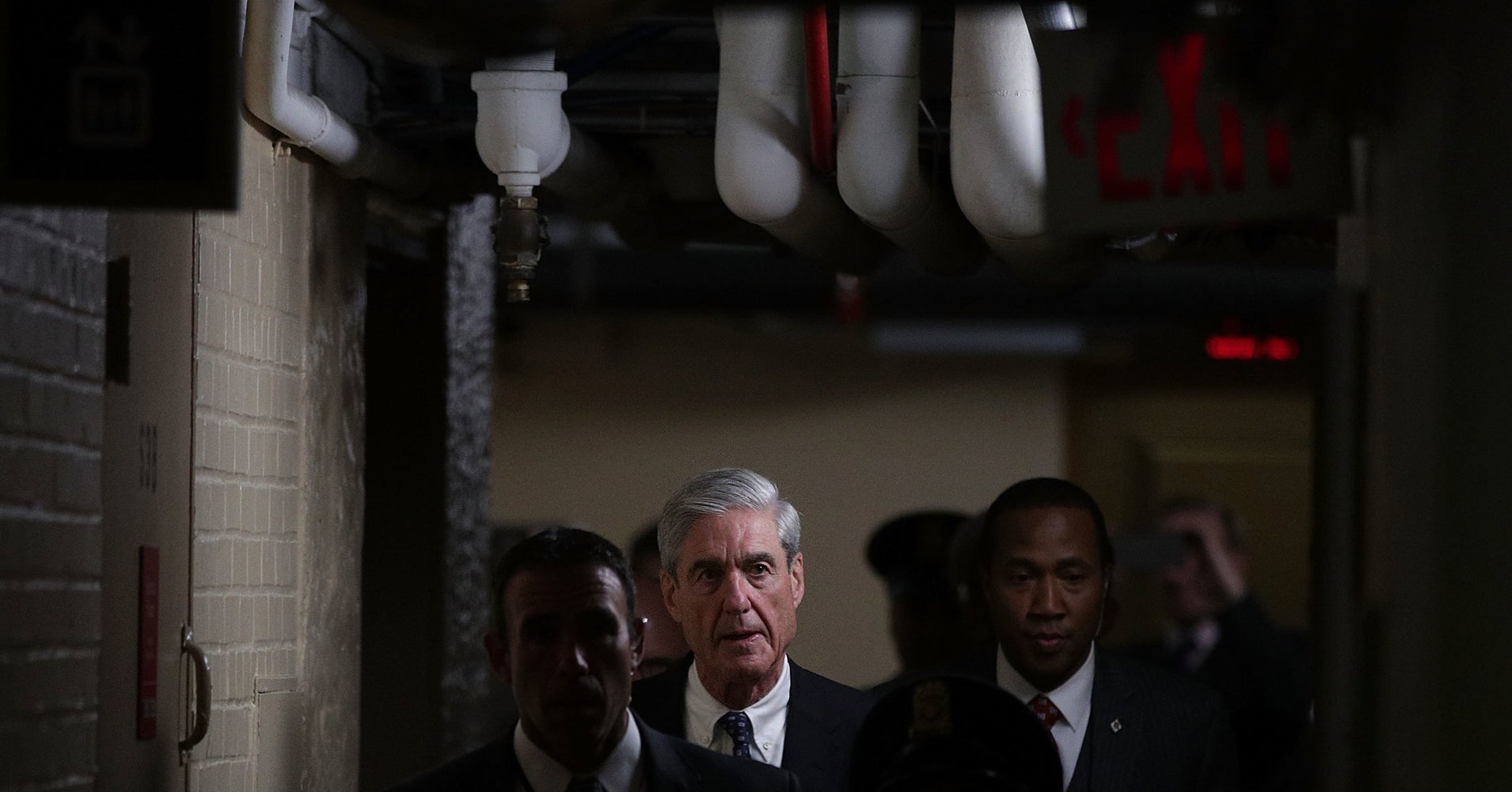 Trump Allies Flip Out After Mueller Lands Tens Of Thousands Of Emails
The complaint appears to be baseless.

2017-12-16 23:25:32
`
7
Texas Senator Challenges Legitimacy Of Mueller Probe As Push For Firing Continues
"Legitimacy" of Mueller's findings depend on "what they are," says John Cornyn.

2017-12-16 20:20:31
`
4
Amid Sexual Harassment Probe, Democratic Rep. Ruben Kihuen Won't Seek Re-Election
"He was notorious," one woman said of him.

2017-12-16 17:18:17
`
9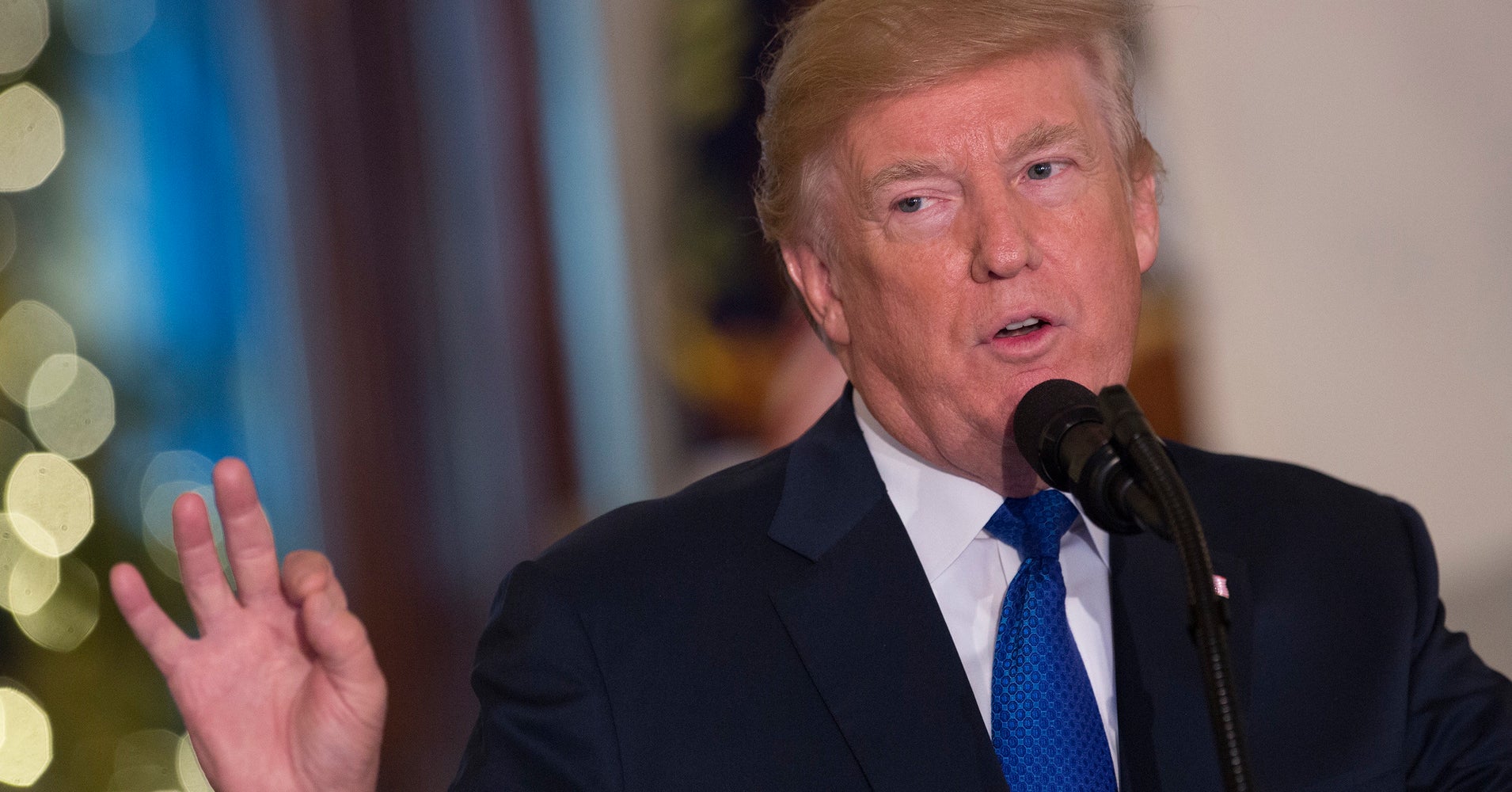 A Guide To Why The Trump-Republican Tax Plan Is A Disgrace
For when you confront your Republican uncle during the holidays.

2017-12-16 16:38:15
`
6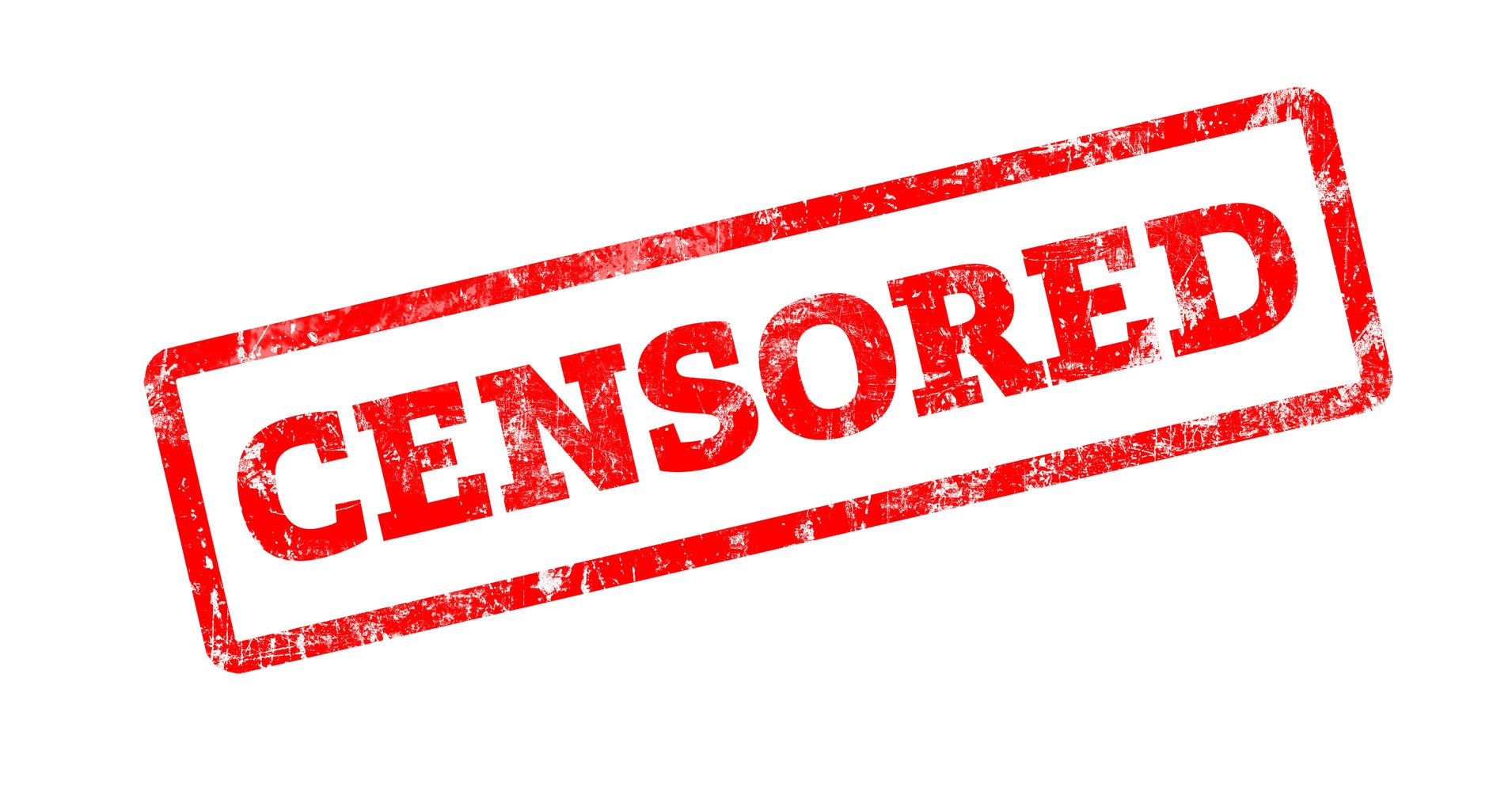 The Most Crucial Term Trump Is Telling The CDC Not To Use
According to the Washington Post, the Trump Administration is prohibiting the CDC from using several words or phrases in

2017-12-16 16:16:18
`
7
Progressive Groups Want Doug Jones To Throw Caution To The Wind
If the Alabama Democrat loses his re-election bid in 2020, it won't be because he was too liberal, activists say.

2017-12-16 14:03:39
`
6
The net neutrality fight is about to move to Congress
The Federal Communications Commission voted on Thursday to rescind Obama-era net neutrality rules. Supporters of the change argue it will foster innovation and give customers more options, while opponents raise the specter of the "end of the internet as we know it" — and they have the sympathy of 83 percent of voters (including 75 percent of Republicans). That broad support for retaining the previous regulatory scheme may fuel efforts to revive net neutrality in Congress. Senate Minority Lead...

2017-12-16 13:26:00
`
2
A Republican Running To Replace Paul Ryan Comes With White Nationalist Street Cred
Wisconsin Republican Paul Nehlen, who stumped for Roy Moore in Alabama, makes himself at home on a fascist podcast and tosses bigoted bombs on Twitter.

2017-12-16 12:54:50
`
3
Report: Civil rights lawyer solicited donations for Trump accusers
A civil rights lawyer named Lisa Bloom solicited donations to pay women who have made or were considering making sexual harassment allegations against President Trump, The Hill reported Friday. Documents reviewed by The Hill date these efforts to the final months of the 2016 election and suggest that people associated with political action committees supporting Hillary Clinton were among those Bloom contacted. "Bloom's efforts included offering to sell alleged victims' stories to TV outlets in

2017-12-16 12:38:47
`
3
GOP voters' approval of congressional Republicans spiked as the tax bill was finalized
GOP voters approve of their own party's congressional contingent for the first time since June, CNN reported Saturday, citing a new Quinnipiac University poll. The shift in Republicans' views correlates with the release of the completed GOP tax plan on Friday after conference between House and Senate leadership. Before the legislation was finalized, 60 percent of GOP voters disapproved of congressional Republicans; now a plurality of 47 percent approve. (CNN) "Political analysts say it's all a

2017-12-16 12:12:09
`
4
Stronger winds to test California firefighters over the weekend
Southern California is expecting very strong winds and low humidity for a 24-hour period beginning Saturday and ending Sunday. The weather conditions will pose a new challenge to the thousands of firefighters battling wildfires in the region, especially those dealing with the Thomas Fire, which is now the fourth-largest wildfire in California's recorded history. CalFire now reporting the #ThomasFire at 259,000 acres and 40% contained. Thomas Fire is now the 3rd largest fire in California histo

2017-12-16 10:55:00
`
5
Judge temporarily blocks Trump contraception rule
A federal judge on Friday issued a temporary injunction against the Trump administration's modification of ObamaCare's contraception mandate. The Affordable Care Act requires employers to pay for birth control as part of employee health plans, with limited exemptions. The Trump White House issued a new rule expanding those exemptions to allow almost any business to decline to offer contraception coverage for religious or moral reasons. Judge Wendy Beetlestone of Pennsylvania wrote in her opinio

2017-12-16 10:47:05
`
4
Trump tweets promotion of book about his 'wonderful and exciting campaign'
President Trump on Saturday tweeted an endorsement of a new book purporting to offer the inside scoop on his presidential campaign: Congratulations to two great and hardworking guys, Corey Lewandowski and David Bossie, on the success of their just out book, "Let Trump Be Trump." Finally people with real knowledge are writing about our wonderful and exciting campaign! — Donald J. Trump (@realDonaldTrump) December 16, 2017 Let Trump Be Trump is written by Corey Lewandowski, the fired Trum...

2017-12-16 10:23:28
`
2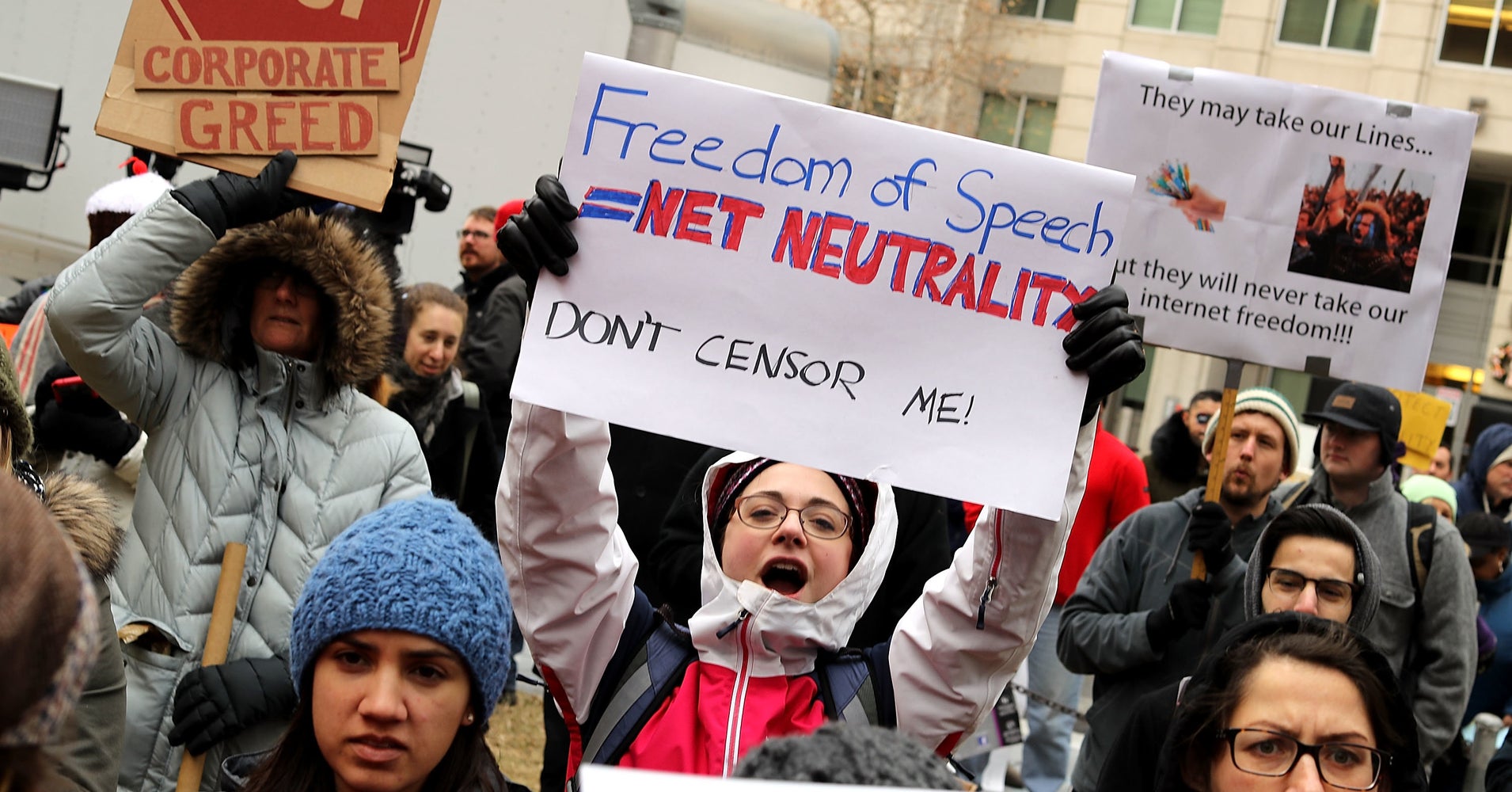 The Unfair Repeal Of Net Neutrality
December 14th may not go down as a day of infamy, but it will be recorded as a day when President Trump's administration

2017-12-16 09:53:03
`
2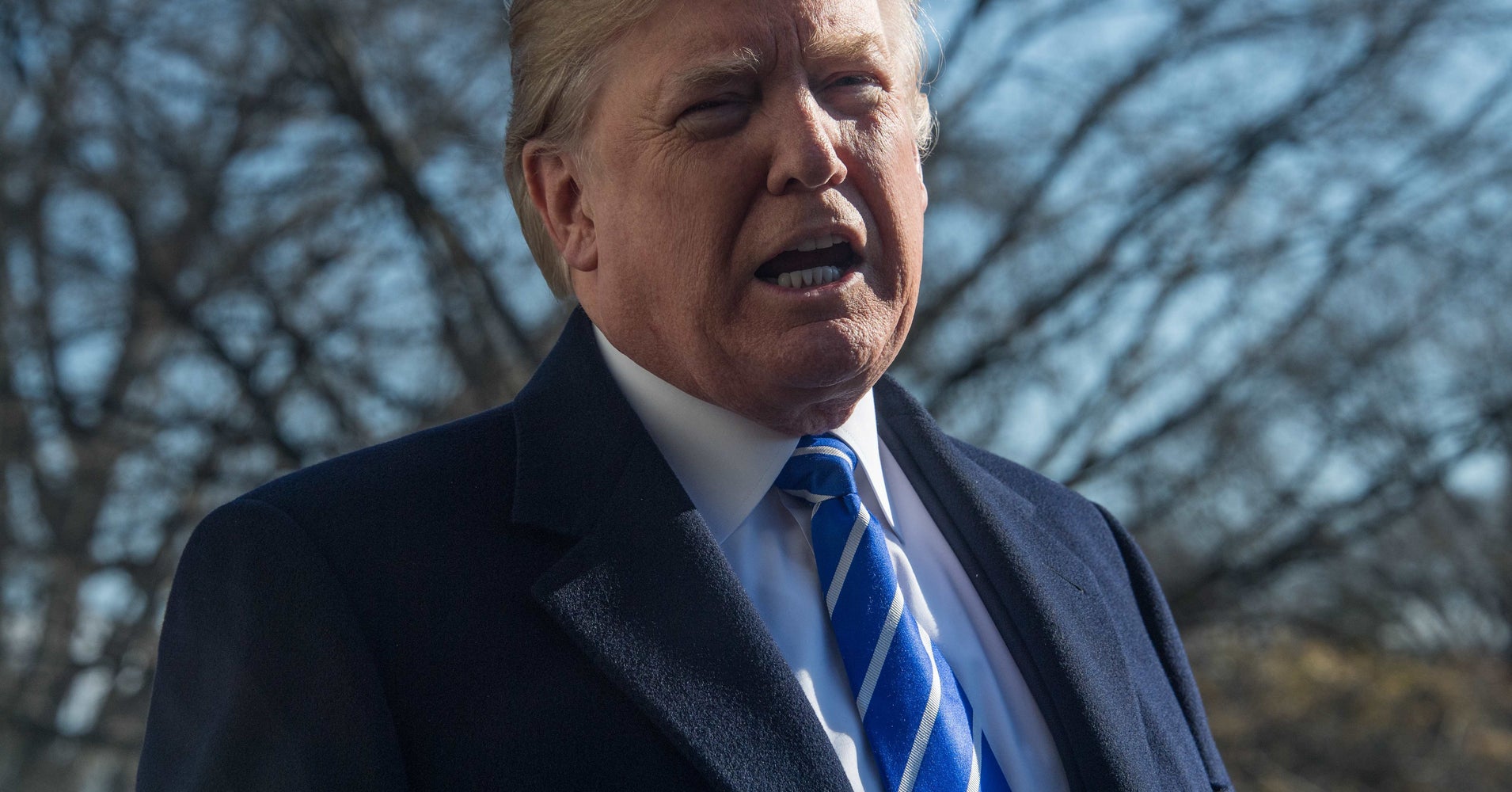 The 'Trump Effect': Positive Attitudes Toward Arabs And Muslims Are Up; So Is Hate
Are anti-Arab and anti-Muslim sentiments on the rise in the US? And what are the best ways to combat them? These were some

2017-12-16 09:21:37
`
3
1. Republicans released their final tax bill Friday, the result of conference between House and Senate leadership. Dubbed the Tax Cuts and Jobs Act, the bill includes $1.5 trillion in tax cuts. It maintains seven tax brackets for individual earners, with the top rate capped at 37 percent, down from 39.6 percent. The corporate tax rate is lowered from 35 to 21 percent. The bill also notably includes a deduction for state and local taxes, and it expands the child tax credit to be fully refundable

2017-12-16 08:32:00
`
2
Roy Moore still refuses to concede and is trying to raise more money
Former Alabama Senate candidate Roy Moore on Friday reiterated his refusal to concede his loss to his Democratic rival, Doug Jones, at the polls on Tuesday. Moore told supporters in an email that the election "battle is NOT OVER" while soliciting donations to his "election integrity fund" to pay for investigations into voter fraud he claims may have cost him victory. Alabama Secretary of State John Merrill has not found any evidence of voter fraud. Merrill said his office has investigation repo

2017-12-16 08:20:30
`
4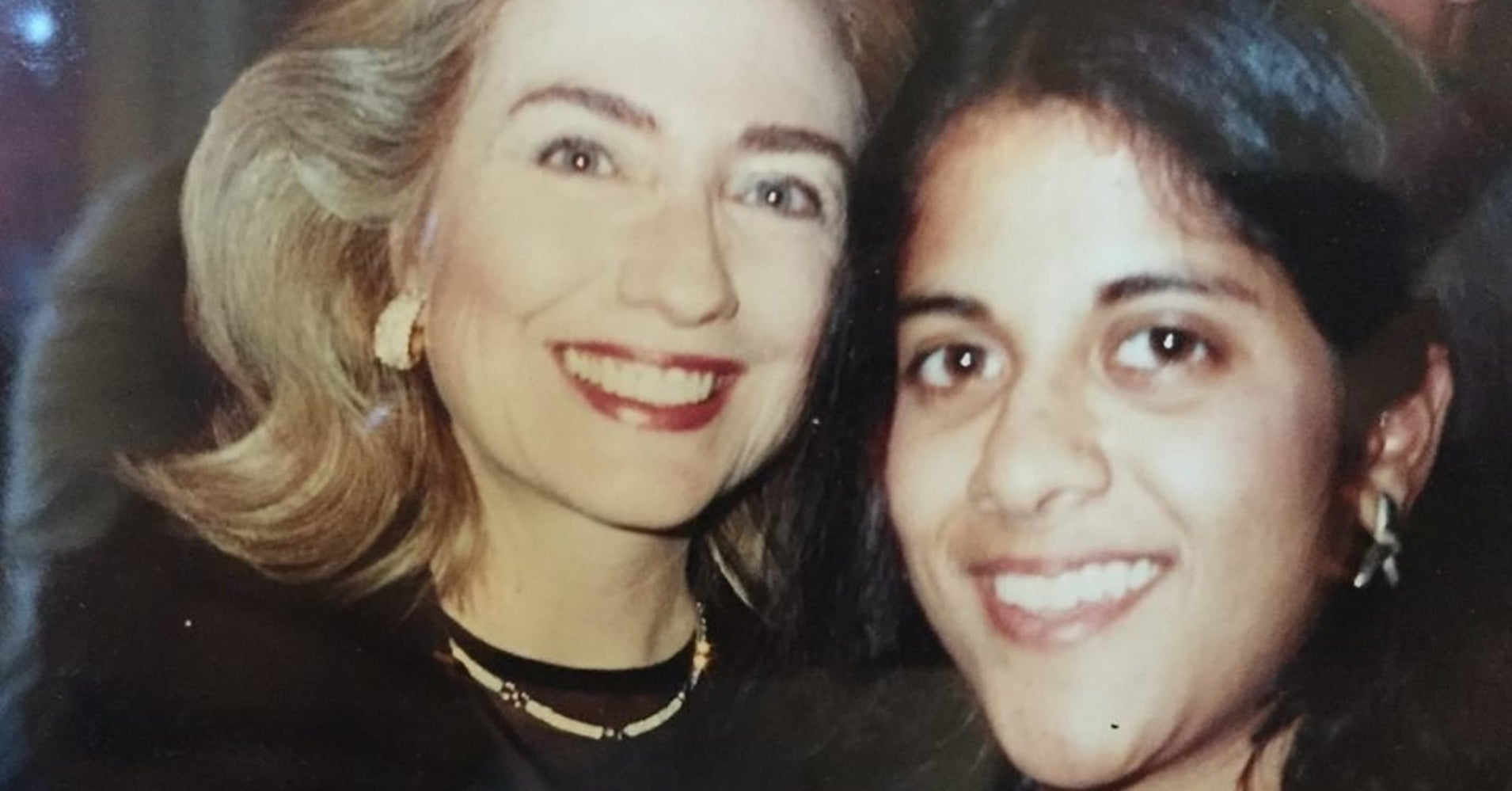 I'm A Brown Woman Who's Breaking Up With The Democratic Party
I realize now that the love has been one-sided.

2017-12-16 08:18:37
`
7
Trump reportedly won't let the CDC say 'evidence-based' or 'science-based'
The White House has directed the Centers for Disease Control (CDC) to avoid using seven words and phrases in agency documents, The Washington Post reported Friday evening. The ban list is comprised of "vulnerable," "entitlement," "diversity," "transgender," "fetus," "evidence-based," and "science-based." In place of the latter two phrases, the directive suggested saying things like, "CDC bases its recommendations on science in consideration with community standards and wishes." While the ban on

2017-12-16 08:02:00
`
2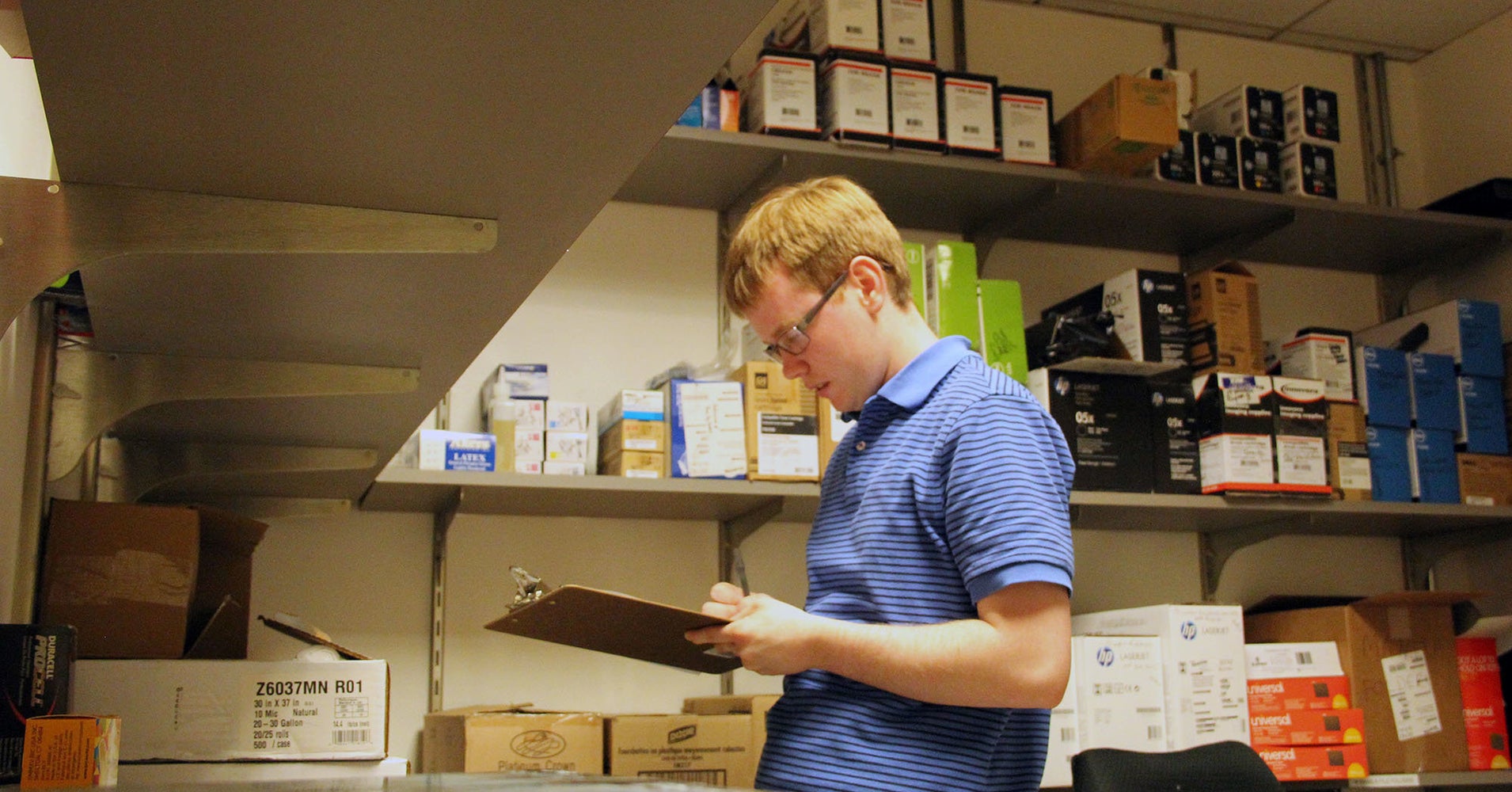 This 'Forgotten' Part Of Special Education Could Lead To Better Outcomes For Students
Many former special education students struggle to find good-paying jobs, and high schools are partly to blame.

2017-12-16 07:00:24
`
5
Poisoning The Well: The View Of Sinclair Broadcast Group From Flint
The conservative media giant dominates local TV in the troubled city, where people say the press hasn't raked nearly enough muck.

2017-12-16 07:00:24
`
2
How vacation guilt is keeping workers at their desks
Here are three of the week's top pieces of financial advice, gathered from around the web: Vacation guilt keeps us at work"While many workers are eagerly anticipating their winter vacations, just as many have nothing on their calendars but work," said Jessica Dickler at CNBC. U.S. workers surrendered roughly 206 million vacation days last year, equivalent to about $66.4 billion in lost benefits, or $604 per worker. Just 23 percent of employees used their full allotment of paid time off. "Those

2017-12-16 05:45:02
`
8
6 beautiful homes in Oak Park, Illinois
Linden Avenue. Though most famous for its Frank Lloyd Wright buildings, Oak Park has a wealth of other historic architecture. This Federal-style, four-bedroom home from 1892 got a complete renovation in 2014 that restored original details and added high-end modern amenities. The house has a master bedroom with sitting room, a granite kitchen with eat-in island and butler's pantry, and a formal dining room, living room, library, and solarium. The landscaped property includes a sports court. $1

2017-12-16 05:40:02
`
3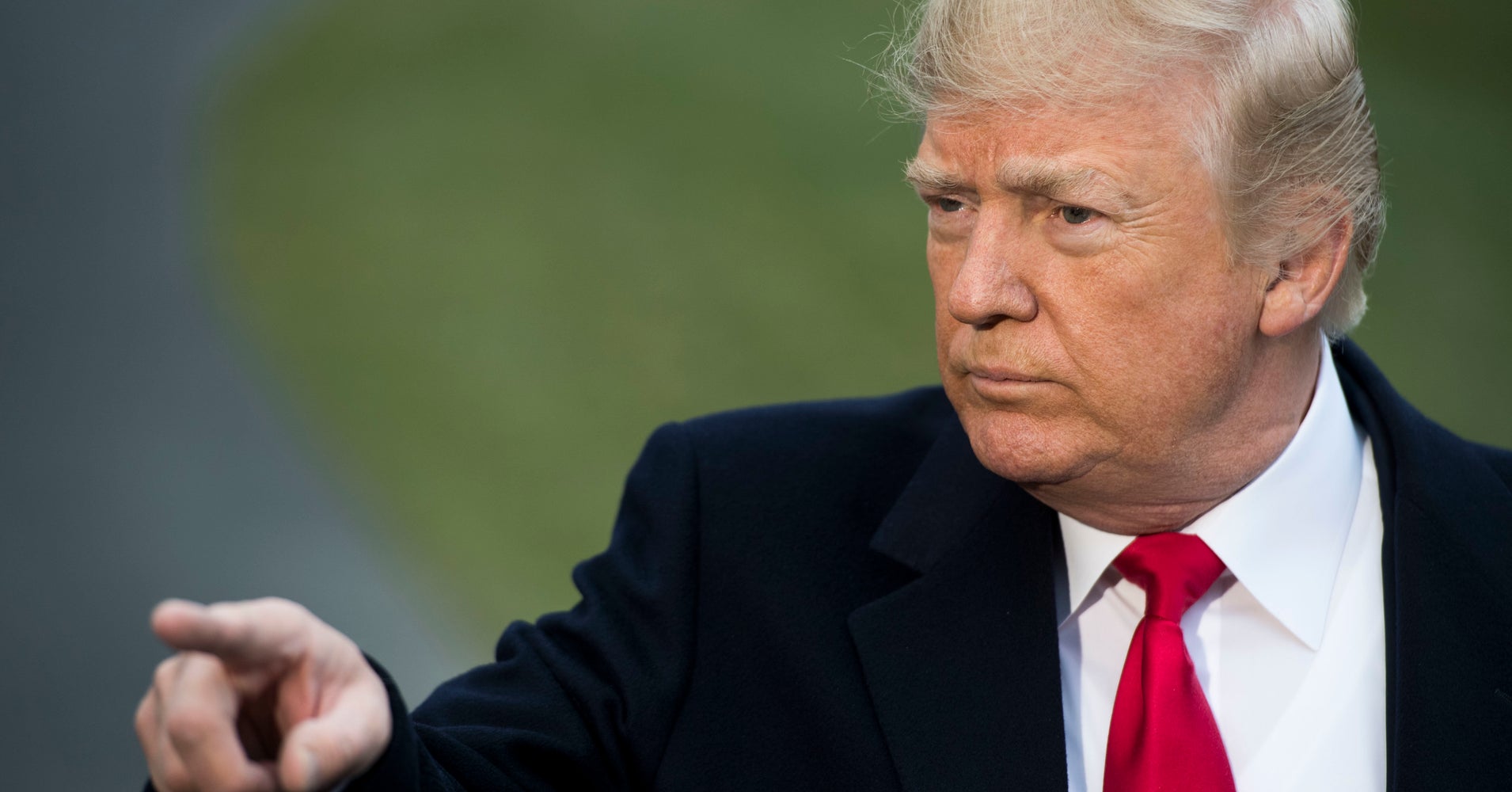 By James M. Dorsey US president Donald J. Trump's recognition of Jerusalem potentially sets the stage for a controversial

2017-12-16 04:24:08
`
2
Report: Trump Bans 'Transgender,' 'Fetus,' 'Science-Based' From CDC Documents
"We cannot replace truth with bias," a bioethicist says.

2017-12-16 00:30:51
`
2
Federal Judge Temporarily Blocks Trump From Rolling Back Birth Control Coverage
It "cannot be right" that a government entity "imposes its own version of morality on each of us," the district judge said.

2017-12-15 23:01:37
`
8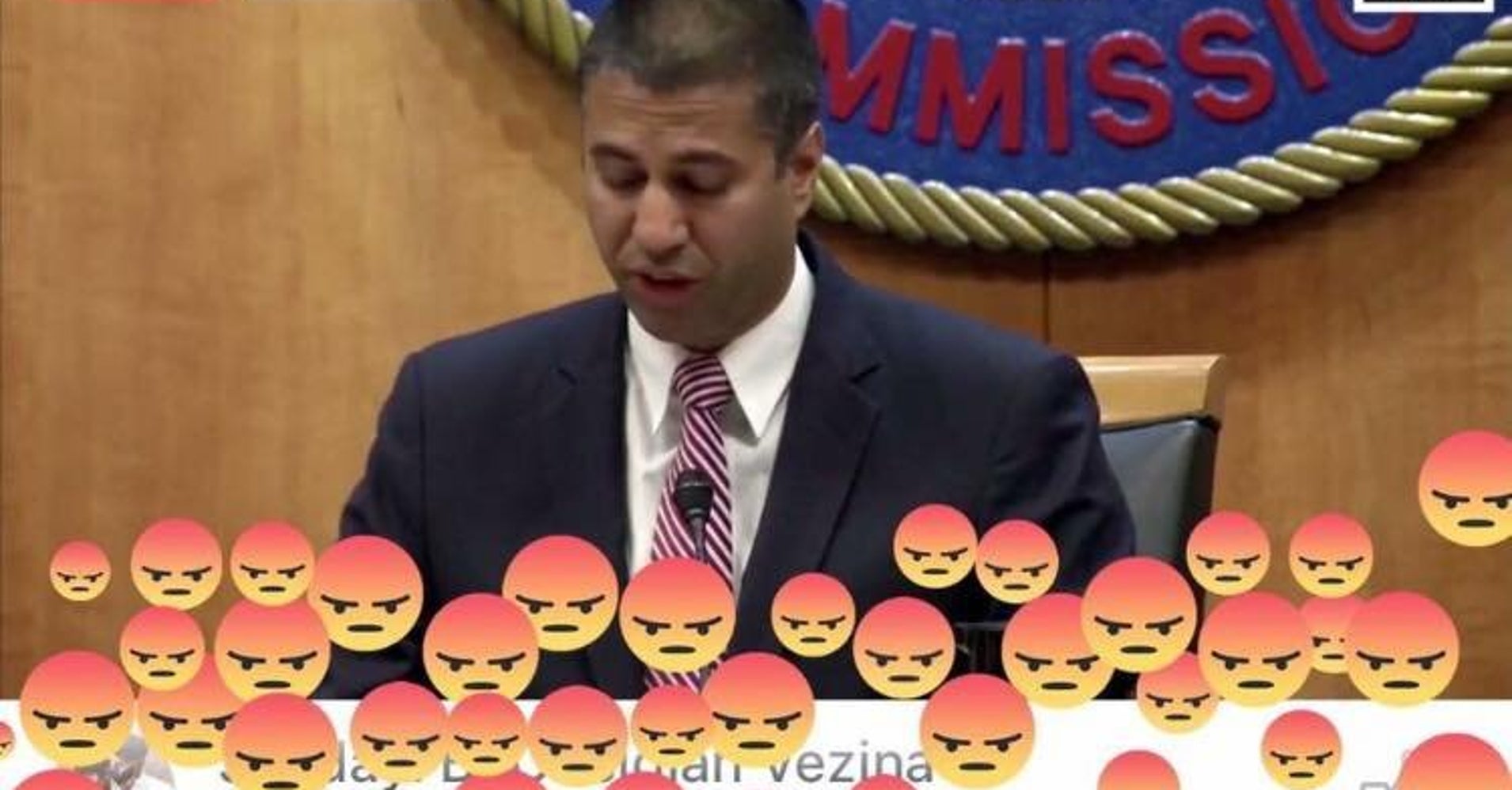 What Losing Net Neutrality Means For Democracy
Interest in protecting net neutrality grew as corporations and the telecom industry began to break with this legacy, hurting

2017-12-15 19:27:37
`
3
Rep. Adam Schiff Warns Of GOP Plans To Shutter House's Russia Probe
The top Democrat is "increasingly worried" of Republicans' attempts to close the inquiry into Russia's election meddling.

2017-12-15 19:01:59
`
5
Ann Coulter Fears She'll 'Die Alone' In Self-Pitying Tweet Against Child Tax Credit
"We singles live empty lives of quiet desperation and will die alone," she wrote.

2017-12-15 18:30:28
`
10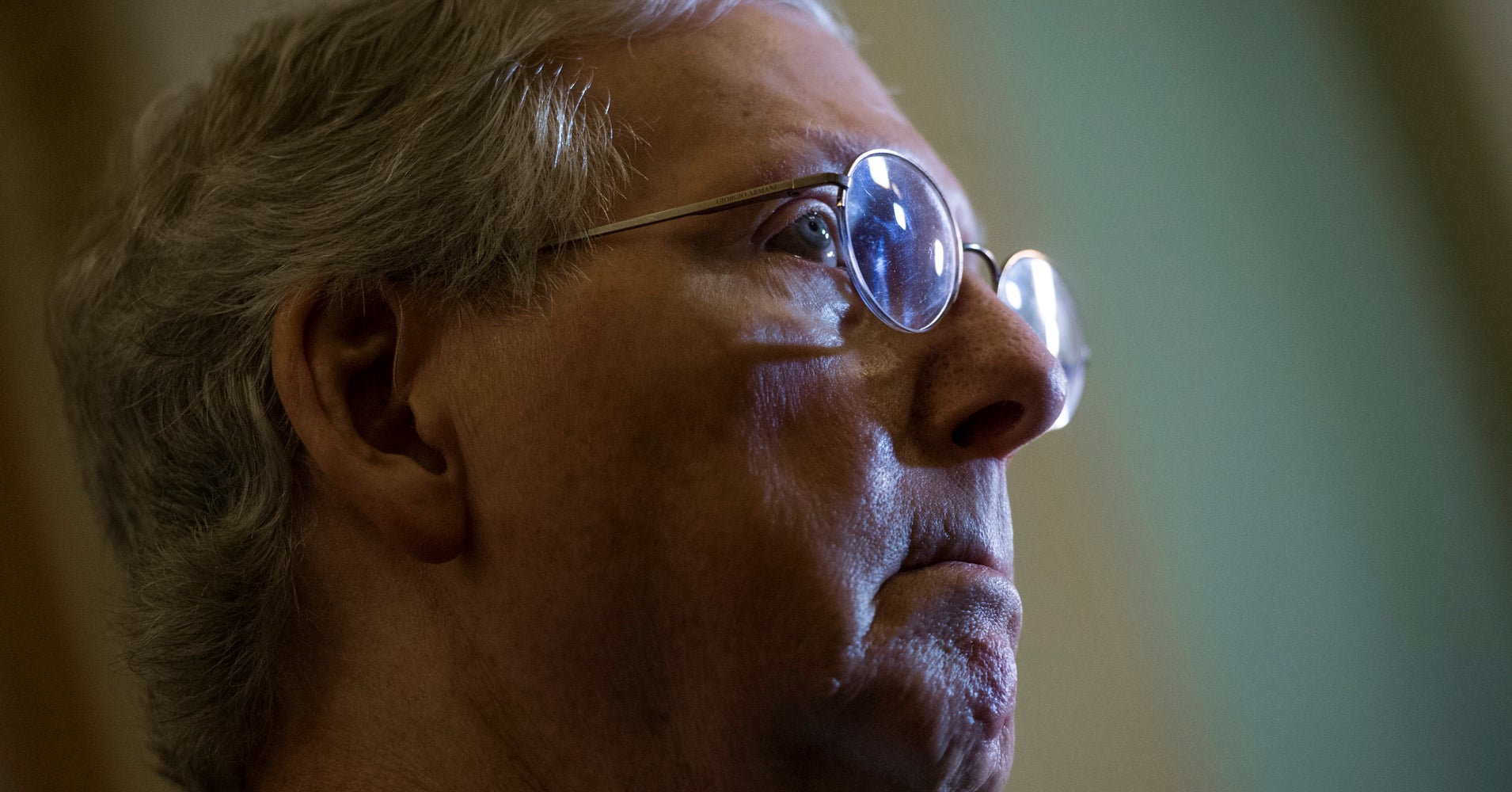 GOP's Final Tax Bill: Still A Boondoggle For Big Business
Congressional Republicans' final tax legislation proposes cutting taxes as expected for businesses, the wealthy and some middle-class Americans.

2017-12-15 18:19:17
`
10
Capitol Hill Nervously Waits For The Next Big Sexual Harassment Scandal
Members and aides anticipate more lawmakers getting swept up by allegations.

2017-12-15 17:50:20
`
15
GOP releases final tax bill, capping top rate at 37 percent
Republicans released their final tax bill Friday, the result of conference between the House and Senate. The final legislation proposes seven tax brackets for individual earners, with the top rate capped at 37 percent, down from 39.6 percent. The corporate tax rate is lowered to 21 percent from 35 percent. Dubbed the Tax Cuts and Jobs Act, the bill overall includes $1.5 trillion in tax cuts. The latest version notably retains a deduction for state and local taxes, which had been scrapped from v

2017-12-15 17:45:21
`
4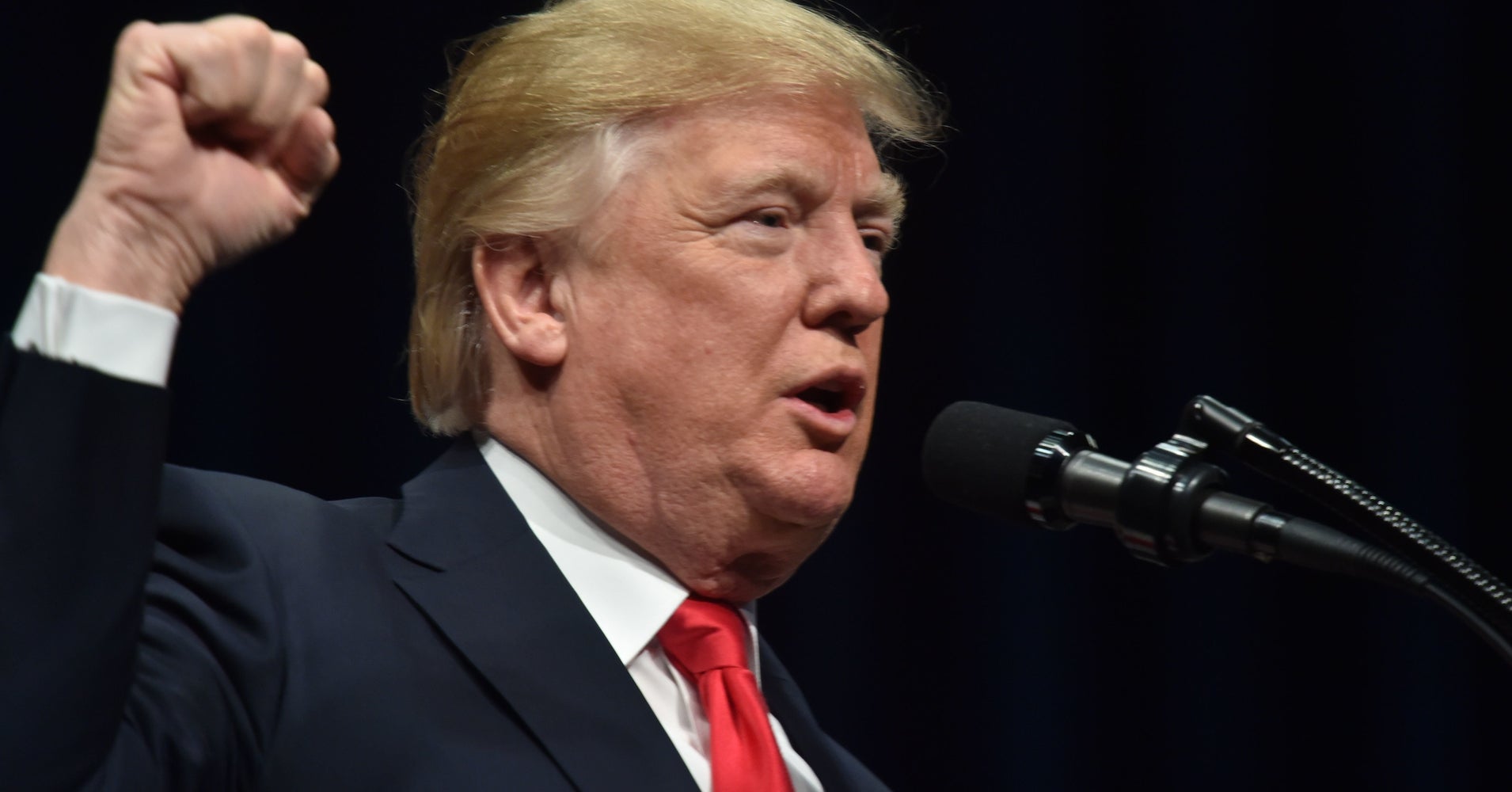 Donald's Terrifically Terrible Tuesday
Donald Trump didn't just have a bad day in Alabama last Tuesday. After going all-in for a despicable U.S. Senate candidate

2017-12-15 17:23:54
`
2
Don't bet on the Golden State Warriors
If you want easy money, don't bet on the Golden State Warriors. ESPN reported Friday that final scores in Warriors games this season are an average of 10.5 points off of their predicted point spread — a nightmare for bettors. In point-spread betting, gamblers bet on the difference, aka "spread," of a game's final score. And while the defending NBA champions win most of their games, their quality of play fluctuates drastically from night to night, which means the scoreboard's final tallies are...

2017-12-15 17:06:42
`
3
The week's best photojournalism
An icy road outside Krasnoyarsk, Russia. | (REUTERS/Ilya Naymushin) Argentina's Independiente soccer team celebrates a championship win in Rio de Janeiro. | (AP Photo/Leo Correa) People stand on a roof to watch the Santa Barbara wildfire near Carpinteria, California. | (REUTERS/Patrick T Fallon) Chairman Ajit Pai drinks coffee before the vote on repealing net neutrality rules in Washington, D.C. | (REUTERS/Aaron P. Bernstein) Rohingya refugees drill a well in Bangladesh. | (REUTERS/Alki

2017-12-15 16:21:33
`
3
2 Key Republican Holdouts Are Now Backing The Tax Bill
Sen. Marco Rubio apparently got something for his vote, while Sen. Bob Corker just said yes.

2017-12-15 16:14:56
`
4
Trump Protesters Facing Felonies Say U.S. Wants To Criminalize The First Amendment
The U.S. government told a D.C. jury that six people -- including a photographer and two medics -- "agreed to destroy your city."

2017-12-15 15:48:22
`
5
Paul Manafort's curfew is stricter than many high schoolers'
President Trump's former campaign chairman, Paul Manafort, has at long last managed to convince a U.S. District Court judge to allow him to leave the Virginia condominium where he's been serving his detention in favor of staying in his home in Palm Beach Garden, Florida, The Washington Post's Spencer Hsu reports. Manafort and his business associate Rick Gates were indicted in October as part of Special Counsel Robert Mueller's ongoing probe into Russian meddling in the 2016 election. Manafort s

2017-12-15 15:46:00
`
4
GOP Sen. Bob Corker flips to 'yes' on tax plan, likely enabling overhaul to pass
GOP Sen. Bob Corker (Tenn.), a holdout on his party's tax reform plan, flipped to a "yes" vote Friday, essentially sealing sufficient support for the bill to pass. Sen. Marco Rubio (R-Fla.), another hesitant vote, confirmed his "yes" earlier Friday. "This bill is far from perfect, and left to my own accord, we would have reached a bipartisan consensus on legislation that avoided any chance of adding to the deficit," Corker wrote, but nevertheless "I believe that this [is a] once-in-a-generation

2017-12-15 15:42:00
`
6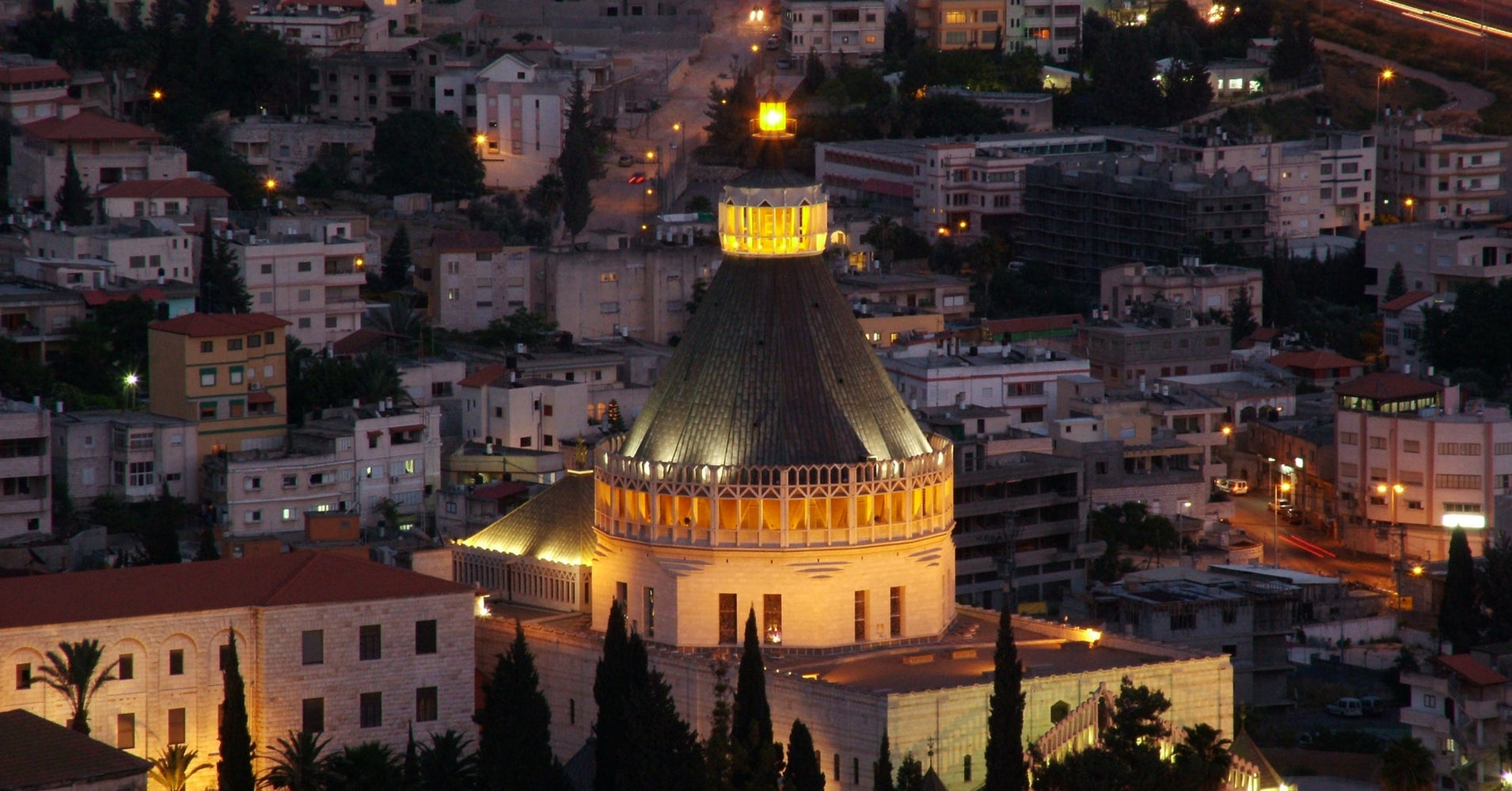 Nazareth Cuts Back Christmas Celebration Over Trump's Call On Jerusalem
Officials in Nazareth are not happy that Donald Trump recognized Jerusalem as Israel's capital.

2017-12-15 15:28:25
`
5
Magnetic sperm could be the next big cancer-fighting innovation
Researchers in Germany have zeroed in on a new cancer-fighting tool: magnetic sperm. Scientists at the Leibniz Institute for Solid State and Materials Research found that when sperm carrying a common chemotherapy drug were outfitted with what New Scientist described as "tiny, four-armed magnetic harnesses" and released near cervical cancer cells, the supercharged swimmers were able to eliminate 87 percent of the malignant cells they encountered in just three days. The harnesses "allowed [the sp

2017-12-15 15:04:49
`
3
Trump's Really Scary Explanation Of How The 'Worst People' Can Come To The U.S. Isn't True
No, foreign leaders can't use the diversity visa lottery to send their "worst of the worst" - regardless of what the president claims

2017-12-15 14:43:17
`
4
Nevada Congressman Is Latest To Face Ethics Investigation Into Sexual Misconduct Allegations
A former campaign staffer and a lobbyist have said Rep. Ruben Kihuen propositioned them for sex, touched them inappropriately and/or sent lewd text messages.

2017-12-15 14:27:50
`
4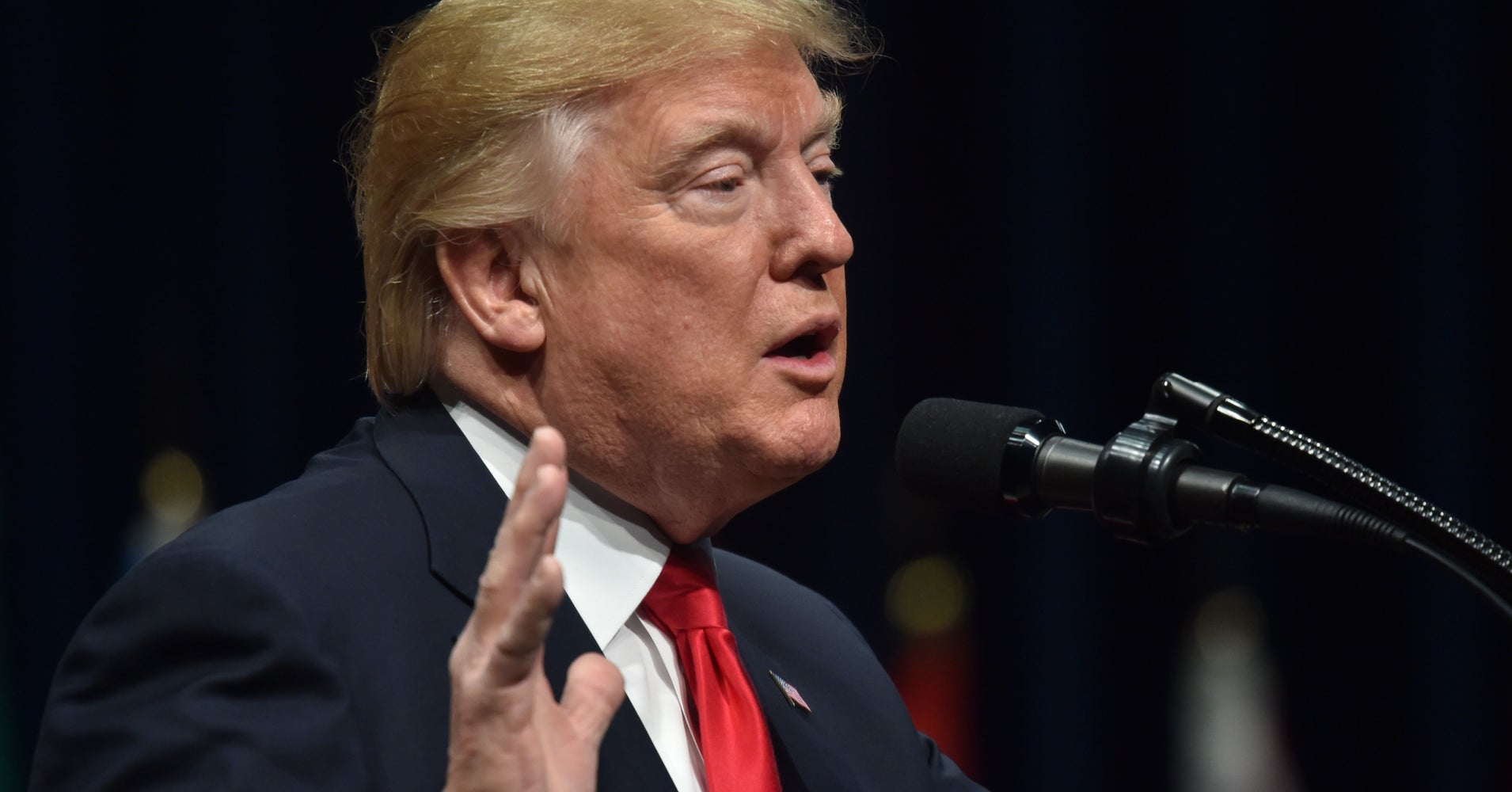 What Does Trump Mean By 'Make America Great Again'?
Donald Trump's now ubiquitous slogan, "Make America Great Again!", is often chanted at rallies, but rarely scrutinized in

2017-12-15 14:16:32
`
4
**Subscribe to The Week's YouTube channel for more.**

2017-12-15 14:12:08
`
6
Republicans Are Voting To Give A Huge Tax Cut To Many Members Of Congress
But they insist they didn't give that a thought.

2017-12-15 14:00:03
`
4
Australia has an unusual recommendation to prevent child sex abuse
In an effort to protect children from sexual abuse, Australia has put forth an interesting proposal: Catholic priests should no longer be forced into involuntary celibacy. BBC reported that the Australian Royal Commission on Institutional Responses to Child Sex Abuse, a public inquiry panel convened to examine how children are exploited and abused within society frameworks like churches and schools, published that recommendation Friday as part of its final report after a five-year study. The pa

2017-12-15 13:58:00
`
2
Gerrymandering Reform Hits An Unfamiliar Obstacle In Maryland: Democrats
"Democrats are expected to act and then Republicans do not follow. They claim they will follow, but they don't follow." a Democratic lawmaker said.

2017-12-15 13:11:43
`
4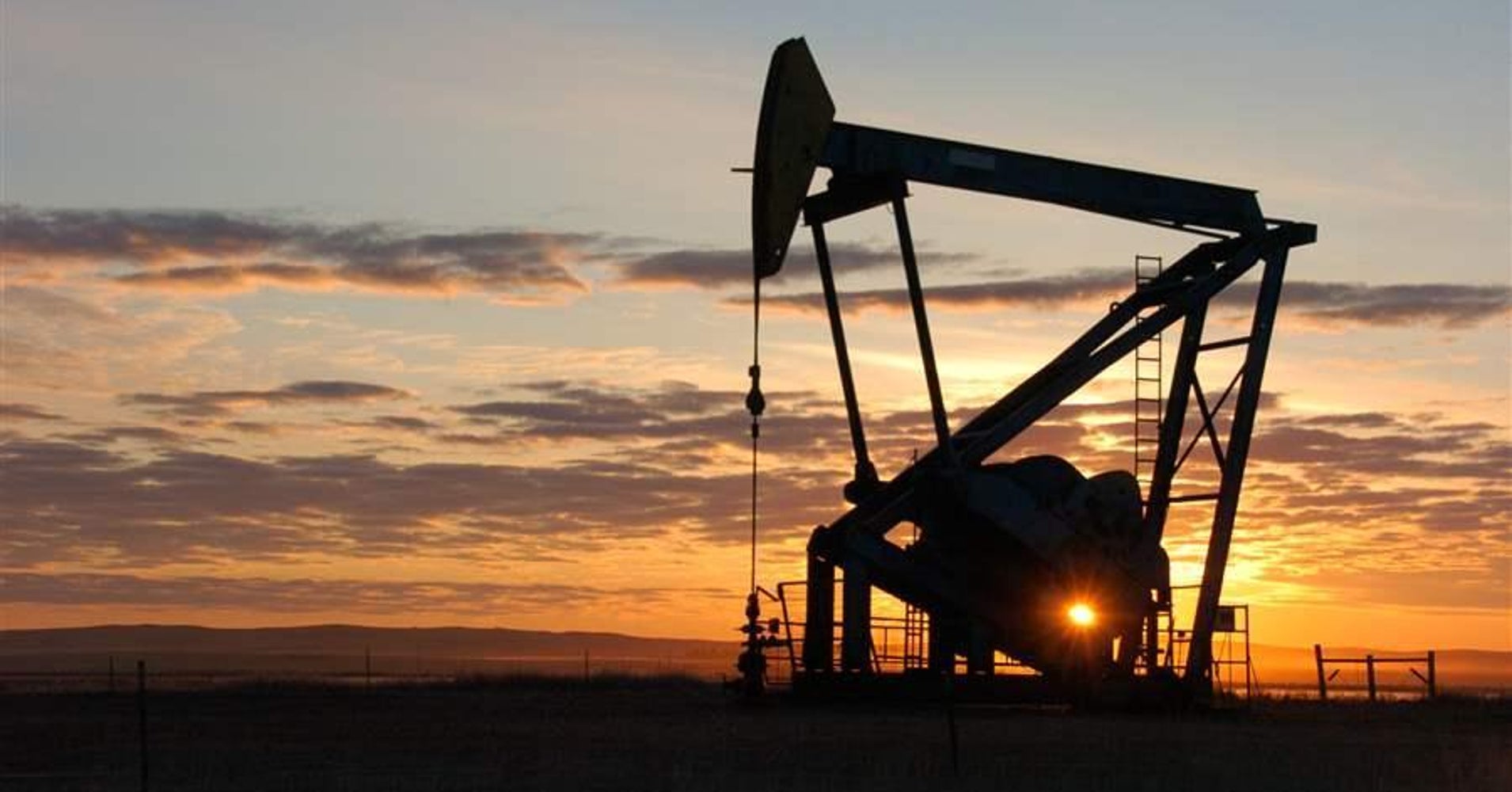 Tax Bill Would Scrap A Billion From Western States
The tax rewrite considered by Congress could trigger a law that would withhold more than a billion dollars in energy royalties

2017-12-15 12:53:37
`
4
Republicans tweak child tax credit to win over final Senate holdouts
Republicans made last-minute changes to their tax overhaul legislation Friday to win over holdouts like Sen. Mike Lee (R-Utah) and Sen. Marco Rubio (R-Fla.), CNBC News reports. Rubio told reporters Thursday he wouldn't support the legislation unless it increases the refundable portion of the child tax credit. Rep. Kristi Noem (R-S.D.) confirmed the party will increase the refundable portion to $1,400, up from $1,100. "I believe that we're in a good spot and we should be able to earn his support

2017-12-15 12:51:00
`
2
9 brutally hilarious cartoons about the GOP's Alabama shocker
Get the best political cartoons delivered to your inbox with our free daily cartoon newsletter. Sign up here.

2017-12-15 12:15:22
`
3
This Virginia state lawmaker is on a quest to legalize public profanity
Cursing in public has been banned in the state of Virginia since before the Civil War. Even today, public profanity in Old Dominion is a misdemeanor that can cost you $250. If you think that's some bullshirt, you're not alone, The Washington Post reports: Virginia House Delegate Michael Webert (R) wants to overturn this unusual law in the name of free speech. But Webert's plan could face some opposition in the state legislature, the Post explains, because "legislators who vote for repeal could

2017-12-15 12:09:18
`
2
After disparaging FBI, Trump speaks at FBI National Academy graduation
President Trump spoke at the FBI National Academy Graduation Ceremony on Friday, just hours after the White House claimed there is an "extreme bias" against the president among FBI officials. Trump himself had said earlier Friday that "when you look at what's going on with the FBI and the Justice Department, people are very, very angry." On stage, though, the president told the law enforcement graduates, "You rarely get the recognition you deserve. With me as your president, America's police wi

2017-12-15 11:22:00
`
3
Trump Speaks At FBI Graduation After Trashing Bureau's 'Worst In History' Reputation
He promoted anti-immigration and tough-on-crime policies.

2017-12-15 11:20:58
`
3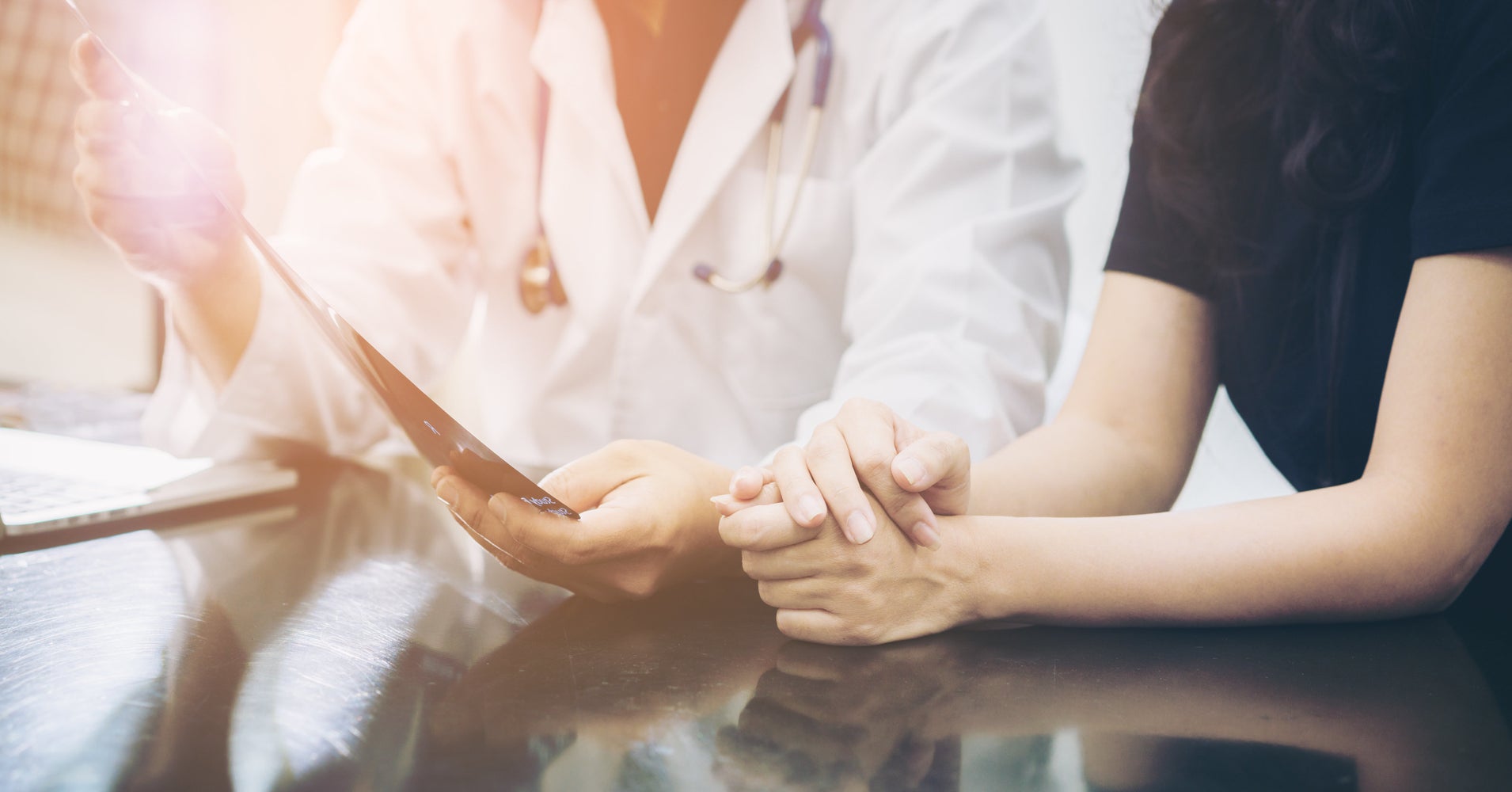 As A Physician, Here's Why I Stand In Solidarity With The Transgender Community
Their fight must become ours as well.

2017-12-15 11:16:03
`
4
Trump says he won't discuss pardoning Michael Flynn 'yet'
President Trump left open an awful lot of room for speculation Friday when he refused to talk about a potential pardon for his former national security adviser, Michael Flynn. Earlier this month, Flynn pleaded guilty to making "willfully" false statements to the FBI about his contact with former Russian Ambassador Sergey Kislyak. "I don't want to talk about pardons with Michael Flynn yet, we'll see what happens, let's see," Trump told reporters. "I can say this, when you look at what's going on

2017-12-15 10:20:00
`
2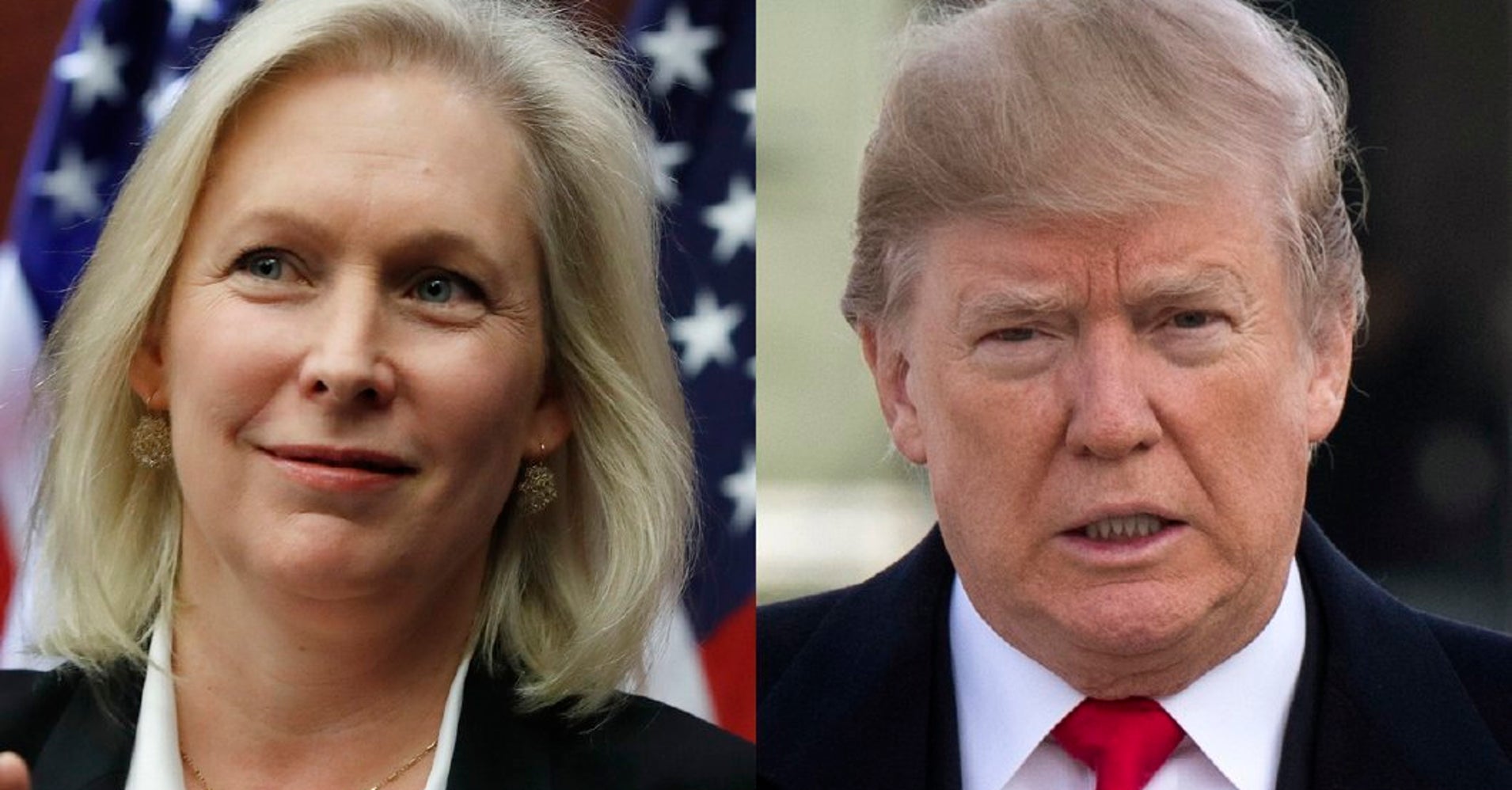 The news story of the year has not been Donald Trump; it has been the "#MeToo" movement, where brave women denounced sexual

2017-12-15 10:16:39
`
4
This Trump judicial nominee had a very, very bad confirmation hearing
Sen. John Kennedy (R-La.) made the most of his five minutes of questioning Thursday during a Senate Judiciary Committee confirmation hearing for President Trump's judicial nominees — much to the detriment of Matthew Spencer Petersen, a nominee for the U.S. District Court judgeship for the District of Columbia. Kennedy's first question seemed pretty innocuous: "Have any of you not tried a case to verdict in a courtroom?" Petersen was the only one of the five nominees to raise his hand, thu

2017-12-15 10:14:00
`
2
These Schools Get Millions Of Tax Dollars To Discriminate Against LGBTQ Students
You might not even know you're helping.

2017-12-15 10:03:43
`
3
Trump Says Roy Moore Should Concede Senate Race To Doug Jones
Democrat Jones won the Alabama seat, but Moore has refused to accept the result.

2017-12-15 09:58:19
`
3
Donald Trump On Potential Michael Flynn Pardon: 'We'll See What Happens'
"I don't want to talk about pardons for Michael Flynn yet."

2017-12-15 09:55:09
`
7
Ryan Zinke Fires 4 Department Of Interior Employees For Harassment
"Intimidation, harassment and discrimination is a cancer to any organization," he said.

2017-12-15 09:13:13
`
3
White House slams FBI as having an 'extreme bias' against Trump
Former FBI Director James Comey evidently walked back what was initially planned to be a much harsher condemnation of Hillary Clinton's use of a private email server, The Associated Press reports, prompting the White House to claim Friday there is an "extreme bias" in the bureau against President Trump. Comey's draft of his highly-scrutinized remarks on July 5, 2016 — obtained by the Republican chairman of the Senate Homeland Security and Governmental Affairs Committee — used language such ...

2017-12-15 08:23:00
`
4
1. The Federal Communications Commission on Thursday voted to repeal the Obama administration's landmark net neutrality rules, which were designed to guarantee open and equal access to the internet. The vote followed party lines, with FCC Chairman Ajit Pai and the other two Republicans backing Pai's proposal, and two Democrats opposing it. The move marked a victory for internet providers such as AT&T, Comcast, and Verizon. Opponents, including Facebook and Google parent Alphabet, argued the chan

2017-12-15 08:16:00
`
3
1. Congressional Republicans hit a potential obstacle to their joint tax overhaul deal next week when Sen. Marco Rubio (R-Fla.) said he would vote against the bill unless it included a bigger expansion of the child tax credit. The final bill reconciling the House and Senate versions is expected to be unveiled on Friday. Sen. Mike Lee (R-Utah) also wants more benefits for low-income families. The GOP has just a 52-48 Senate majority, soon to drop to 51-49 when Senator-elect Doug Jones (D-Ala.) ta

2017-12-15 08:04:00
`
5
Star Wars: The Last Jedi makes near-record $45 million in previews
Disney and Lucasfilm's Star Wars: The Last Jedi brought in a near-record $45 million in Thursday previews ahead of its official open on Friday, according to early estimates. The latest installment in the Star Wars franchise earlier in the week topped Disney's Beauty and the Beast, which was released in March, to become the year's biggest ticket pre-seller on Fandango. The Last Jedi is the online movie-ticket site's top seller in advance sales since 2015's The Force Awakens, which made $57 milli

2017-12-15 07:50:00
`
3
Friday's Morning Email: What The Net Neutrality Repeal Means For You
And for the internet as we know it.

2017-12-15 07:33:30
`
9
Putin mockingly wonders if the U.S. Congress is 'normal at all'
Russian President Vladimir Putin does not think too highly of the U.S. Congress, The New York Times reports. During his annual national news conference on Thursday, Putin openly mocked American "spy hysteria" and the hypocrisy of wanting Moscow's help on issues like North Korea while simultaneously treating the Kremlin like the enemy. Putin's comments followed a brief Thursday phone call with Trump. The White House said the pair talked about "how they can work together to resolve the situation

2017-12-15 07:22:00
`
2
Report: Music Promoter Offered To Set Up Putin, Trump Meeting During Campaign
The same man arranged Donald Trump Jr.'s meeting with a Kremlin-linked lawyer.

2017-12-15 07:14:50
`
2
Prestige Predators: Private Equity Cashes In On Payday Lending
In 2017, poverty is big business.

2017-12-15 07:00:19
`
2