Gun Control Is Not Enough—We Need God's Protection
Parents barely had time to grieve for the 17 victims of the horrific Valentine's Day school shooting in Parkland, Florida, when there was another outbreak of campus violence this week. This time it was at Great Mills High School in southern Maryland, where a 17-year-old student shot two students with a handgun before an armed deputy shot him.What is going on here? Since the 2012 Sandy Hook shooting—an unimaginable tragedy that left 20 first-graders dead—there have been 239 school sho


The Church survives and thrives when her members do these 5 things...
I've been working on preparation for recording my twenty part history of the church podcast. For those of you who might listen, I've decided it is so important that it will be free on the blog, and through other outlets, and not just for Donor Subscribers. The podcast series will be called Triumphs and Tragedies - a Short History of the Catholic Church...


I recently wrote a column for our Christian Retailing magazine about the dangers of commoditized thinking. What can Christian booksellers do to differentiate themselves? Are all stores alike?Amazon stole a significant share of customers from retailers because stores didn't offer much more than shelves of books in somewhat limited quantities.Bookstores became viewed as a commodity.We know from consumer research that consumers write "chicken" on their shopping lists. No brand name is attached beca


6 Things to Do When You're Under Vicious Spiritual Attack
As followers of Yeshua, all of us go through seasons of increased spiritual attack, which can unsettle us if we don't know how to respond. Because Satan hates God, he also hates you and me. His hatred manifests through temptations, lies, fear, sickness, division and more. From God's perspective, He allows these attacks to test us, strengthen us and then leads us to victory so His character and kingdom can be advanced in and through us.As we approach Yeshua's return, spiritual warfare will increa


Prophetic Word: The Lord Has a New Directive for Ministries in Trouble
Oh, that dreaded cry that came from the three crewmen of Apollo 13 space capsule as they were destined to reach the moon. "Houston, we have a problem!" The world seemed to stand still, and hearts at missions control center in Houston, Texas, almost stopped beating. After those words were spoken, the purpose of that great mission had suddenly changed as they discovered their oxygen tank had ruptured. The moon no longer seemed interesting as the focus turned on bringing those three crewmen back al


A Holy Week deal between Rome and Beijing? Cardinal Zen says possibly 'March 23 or 27'.....
One of the biggest critics of a potential deal between Beijing and the Holy See on the appointment of bishops, Hong Kong-based Cardinal Joseph Zen Ze-kuin, believes that the landmark agreement could be signed as early as March 23. In a lengthy blog post that attacked his growing list of critics, the retired prelate, 86, noted that such an agreement is rumored to be inked on "March 23 or 27...


Providence College bullies its faithful Catholic students...
Here is what happened. The student, whom I will call Dominic, is a Resident Advisor for one of the dormitories. As such he is also an employee of the college, a fact which must be borne in mind, because it brings into play federal laws against the toleration or encouragement of, or participation in, a hostile work environment. Each RA at Providence College has access to a bulletin board in the dormitory...


The Surprising Truth Behind the Ancient Word for 'Sin'
The Bible uses the word "sin" frequently, but that misses some of the depth of the ancient Hebrew word for it: khata. In this short animated video, The Bible Project explains what khata means, and how the biblical writers used it to illustrate the truth of the human condition.


It was Benedict XVI who paved the way for Óscar Romero's canonization...
Though Oscar Romero, archbishop of San Salvador, was shot while he celebrated Mass and was a known advocate for the poor, some voices opposed considering him for canonization as a saint, fearing that he could be made a Marxist icon. It was Benedict XVI who overruled those fears and paved the way for the upcoming canonization. This was affirmed by the postulator of Romero's cause...


Stephen Hawking, John Lennon and atheism's fear of eternity...
In the recent book, God or Nothing, Robert Cardinal Sarah makes a comment that seems parenthetical to the rest of the work, but is nevertheless fascinating: "A Godless society, which considers any spiritual questions a dead letter, masks the emptiness of its materialism by killing time so as better to forget eternity." While contemplating this statement...


Are you a young person with tattoos? Pope Francis has a question for you.....
During a recent meeting Pope Francis had with a group of young people at the Vatican, the pontiff was asked a question about tattoos. A young seminarian asked him how the pastors of the Church should respond to the fact that tattoos are so widespread and "that for some it is beautiful," while others think it is something "difficult to understand...


How busy hands can alter your brain chemistry...
Are you the kind of person who actually likes washing dishes? How about folding laundry? Yardwork? What all these have in common, of course, is they occupy our hands. And as it turns out, some researchers think that may be key to making our brains very happy. "I made up this term called 'behaviorceuticals,' instead of pharmaceuticals...


We don't have to be thrilled by Christ's teachings. We just have to follow them.....
I am not a fan of Natural Family Planning. My husband and I have been using NFP—or more precisely, practicing a method of fertility awareness—since the day we were married eleven years ago. We have used NFP not because of the well-crafted lectures that convinced us of its ethical importance. We have not used this medically endorsed approach because its health benefits have proven true...


The New Covenant, the SSPX, the New American Bible, and more...
What is the "New Covenant" that we hear about every week in church? Does the doctrine of original sin just make things more complicated? Should we not have it? Is it sinful to attend a Mass at an SSPX chapel? How to understand Paul's statements regarding women's head coverings and women teaching? Does Jesus transforming water to wine symbolize the New Covenant replacing the Old...


What St. Joseph taught Jesus about suffering for others...
When my wife and I were planning our wedding 26 years ago, we were very devoted to Mother Teresa. In fact, we sent her a wedding invitation. We also included three quotes from her on our wedding program: One about family life, one about feminine virtues — and one citing St. Joseph about the way a husband is supposed to act. "Saint Joseph is the most wonderful example...



Why Dr. Luckett's abortion essay is not the same old same-old...
Over the last few decades a genre of Catholic literature has emerged, namely virtue-signaling, autobiographical essays about 'Why I, though born and raised Catholic, am leaving the Church, or dissent from her teachings, or participate in, say, women's ordination events, or (as Catholic obstetrician and gynecologist Rebecca Luckett recently wrote in USA Today) had an abortion'...


The New York Times visits a fading abbey — that plans to court folks...
Let's say that you are a reporter and you are going to write a feature story about an order of Catholic monastics. If you were writing about an order that is growing - let's say the Dominican Sisters of St. Cecilia in Nashville - it would be very important for your piece to mention the larger context of this story. I am...


The Israelites grumbled against the very rewards of God in the Promised Land...
Today we look at the grumbling that sentenced the ancient Jews to wander in the wilderness for forty years. They forfeited the very blessing they left Egypt to obtain. God had promised them a land of their own, a Promised Land flowing with milk and honey. At the critical moment when God was prepared to deliver it into their hands...


Abortion is NOT a religious issue...
An article came out this last week on the complete absence of any pro-life candidates for the Democratic Party: "Abortion debate is over inside the Democratic Party." The article features a Catholic candidate running in Pennsylvania, Conor Lamb, who describes his cliche personal opposition and public support for abortion


Cardinal Müller's battle cry for humanity's hope...
The title of Father Carlos Granados' exclusive interview with Cardinal Gerhard Müller calls to mind The Ratzinger Report (Ignatius Press, 1985). Indeed, Father Granados draws attention to the similarities between his work and the interview conducted by Vittorio Messori of then-Cardinal Joseph Ratzinger more than 30 years ago...


How a Pro-Choice Protester Inspired the 'Next Frontier of the Pro-Life Movement'
Pastor Randy Bohlender received a convicting challenge from an unlikely source: a pro-choice protester. While engaging in a silent pro-life protest, Bohlender heard someone shout, "What are you going to do if suddenly you overturn Roe v. Wade? You don't want these babies any more than these mothers do." He realized the protester had a good point, thought about it and then took a radical next step. Bohlender says, "Friends, the word of the Lord to the church over the unborn in America is 'If you


5 Questions You Should Ask When Your Husband Behaves Badly
Neither gender has a corner on bad behavior. Last week, we talked about wives behaving badly, but today is for the wife whose husband is behaving badly.In the big picture, women have been under attack ever since Eve. The kingdom of darkness has often used men to perpetrate destruction and violence against women, seeking to destroy the life-giving and beautiful nature with which God endowed them.But your response to your husband's behavior is unique. Most wives who experience a hu


How to Face the Pain That's Secretly Destroying Your Life
In 2008 my family and I went through one of the hardest, darkest seasons of our lives. After 10 years of marriage, my son Jason found himself in a divorce. The pain seemed to swallow him up as every beautiful memory of his wife crumbled into disappointment. He was living in a nightmare, and as his father, the pain that he and my three grandchildren were going through hit my heart in the sharpest way. My heart broke for my family. I spiraled down into a state of hopelessness, exhaustion and depre


This Is Why the Bible Feels So Dry When You Read It
A friend once sent me a video of an artist on YouTube. The man stood in front of a crowd with a large canvas in front of him and as he talked to the people, he was brushing colors onto the canvas. He continued to share the story that he was telling and as he did, he dipped his brush into more colors and continued to paint those colors onto the canvas. For those who were watching and listening, the story was meaningful and emotional, yet seemed disconnected completely from the abstract piece of a


Former Archbishop of Canterbury joins atheists in attack on Catholic education...
A former leader of the Anglican church has joined forces with Richard Dawkins and other prominent atheists, secularists and Muslims to attack plans to allow Catholic schools to expand. On March 6, former Archbishop of Canterbury Rowan Williams co-signed a letter sent to The Daily Telegraph deploring plans to allow new Catholic schools to open...


How Jews and Christians Are Uniting to Combat a Deadly Crisis Many Believers Ignore
Dr. Jon Fielder doesn't look like a hero. If you saw him in a crowd, you probably wouldn't look twice. He's average height, with thick frameless glasses, and faint creases around his eyes—the tell-tale sign of having seen more than his fair share of suffering. But take a look at his hands. These hands have brought life and hope and healing to thousands of people. Dr. Fielder is a medical missionary in Malawi and Kenya.Back in college, Fielder met a Jewish classmate, Mark Gerson. Jon was th


Your Bold Move From Broken to Breakthrough
Breakthrough.It may look different to different women.But the fervent expressing of our desire often looks the same.We pray about it. Long for it. We weep and even travail. As we wait, we feel weariness creeping closer, saying we're too distant from the promises of God.We read our choice Bible verse and pray again.All is silent. And still we wait.We think that if we could just break into that place God has prepared and planned for us, life would be better, all would be the way it is supposed to


Cling to These Isaiah 54 Truths When Evil Attacks
When evil attacks, our soul wants to shrink in pain, our heart shatters and our mind fills with gloom. Unless we run to God's promises for refuge.We need His protection because often as unexpected as rain on a sunny day, adversity pours. And when it does, we're stunned at the reason why. Why us? Why now?I Need a BreakI asked those questions years ago. When my boys were small, I had wiped the kitchen counter and mopped the floor for the umpteenth time. I folded laundry, fixed meals, calmed cries,


Man Who Spent 23 Minutes in Hell: Why the Bible's Warnings Still Matter Today
Most often, obeying God's Word is contrary to how society lives. Tolerance has become the high moral ground instead of truth. We are told to accept everyone's beliefs, no matter how morally depraved, and we dare not offend anyone. God has provided us with a moral standard to protect us not to restrict us. People change and the times change, but truth never changes. In this video, Bill Wiese explains more.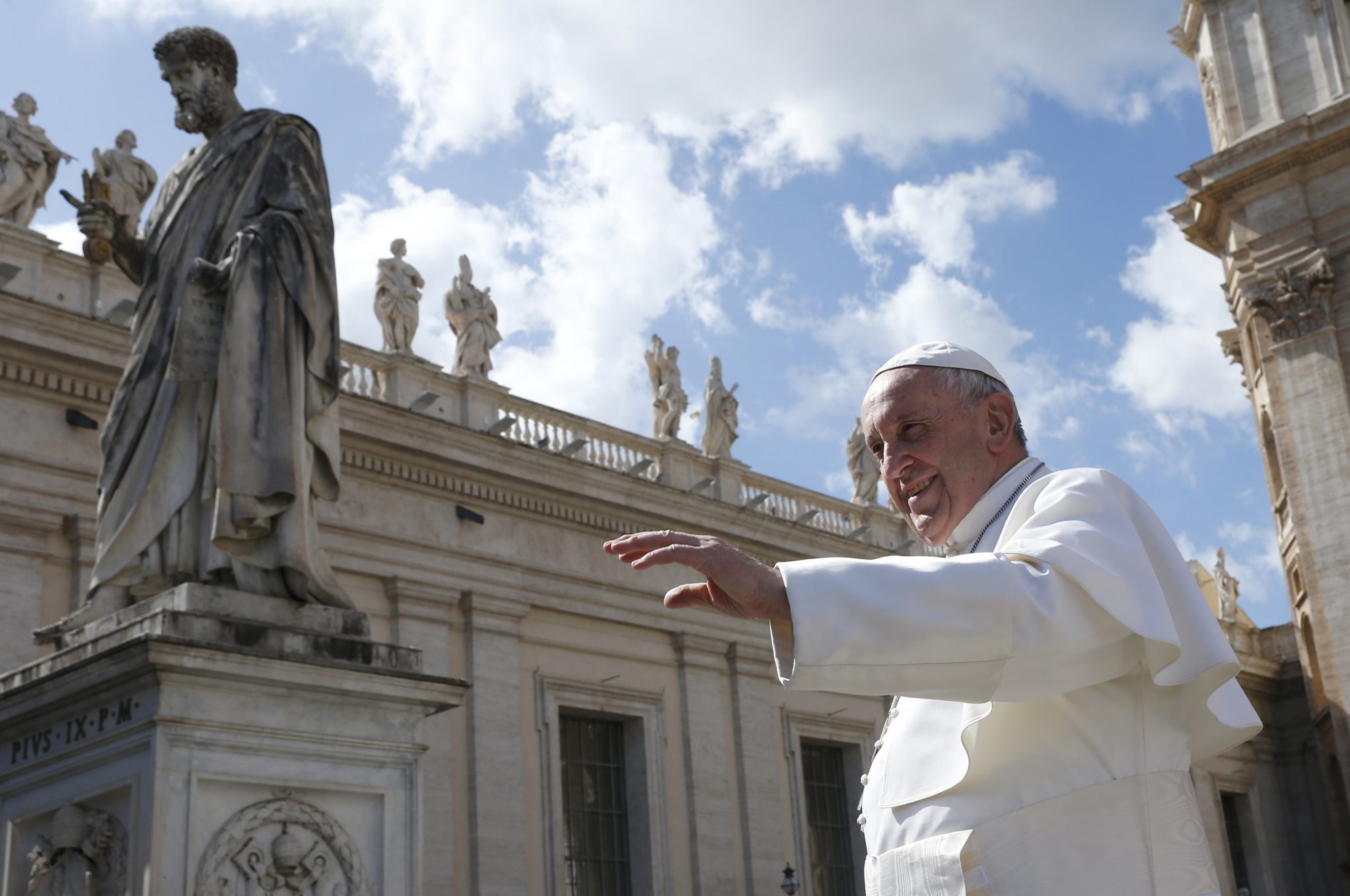 Pope expected to announce Ireland visit this week...
Expectations are growing that Pope Francis will confirm his visit to Ireland for the World Meeting of Families (WMOF) at his General Audience in Rome this week. The WMOF icon is currently on its way to Rome and will be presented to the Pope, Wednesday March 21, by two Irish families: the Tumelty family who are based in Rome and the Tobin family who are from Kildare...


Spiritual Warfare 101: Biblical Confessions to Declare Over Yourself
I am loved! God loves me so much that even when I was a sinner, He sent His Son, Jesus Christ, to die for me. The blood of Christ cleanses me and makes me just as if I had never sinned. God loves me in the midst of my imperfections and weakness. Therefore I come into agreement with my Father's view of myself, and I say, "I love myself, fully, totally, unconditionally; regardless of how well I perform. I am God's child. I am precious. I am precious enough that God sent Jesus to die on a cros


How amorality thrives on college campuses...
"The Lottery" is a classic short story written by Shirley Jackson in 1948. It's the tale of a rural, farming community in America of about three hundred residents. The town seems normal by all accounts as it prepares for a traditional, harvest-time event known as The Lottery. Each year the name of every family is written on a piece of paper and securely stored in a locked box...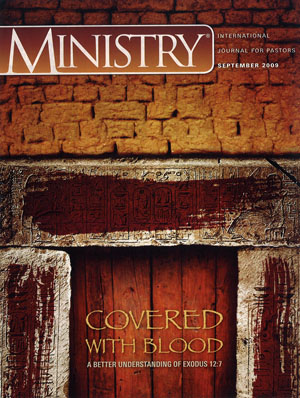 Ever wonder why God asked Israel to paint blood on their door frames?
Have you ever wondered why God asked the children of Israel to paint blood on the lintel and two doorposts of the door to their houses prior to the tenth plague? Sure, you answer, it was to serve as a sign for the angel of death to pass over their houses. That's true. But why the doorposts? Since no one is kept out of a dwelling by doorposts...


Prophecy: This Overlooked Nation Is About to Roar With the Holy Spirit's Fire
After watching the news on Nov. 15, 2017, with everyone wearing white and red T-shirts on social media, My heart started rejoicing over the nation where I was born.It has been a long time since I have seen Peru roaring with hope and joy. This Nov. 15, Peru qualified for the World Cup 2018 in Russia. After 36 years, Peru is on the list to become one of the champions in the world cup. While looking at the different events and social media of this victory for Peru, the Holy Spirit spoke to me, "Per


Conor Lamb's election is not good news for life...
By a quirk of gerrymandering, we live in Pennsylvania's eighteenth congressional district and got to vote in the special election to fill former Congressman Tim Murphy's seat. Murphy resigned after being exposed for asking his mistress to abort their child, despite his firmly pro-life public record. (In one of politics' enjoyable ironies...


This Hidden Spiritual Law Activates God's Promises
God is a law-giving, law-abiding God. A study of creation reveals He designed the universe to be governed by a host of physical laws such as gravity, centrifugal force and inertia. These laws are constant and unchanging and give us faith that what worked yesterday will work the same today.God's Spiritual LawsMore than scientific laws, however, God also wove spiritual laws into creation. These include: the law of His Word to sustain and uphold all things; the law of sin to destroy all things; the


Only the penitent man may pass...
I love that detail in the third Indiana Jones movies when he has to pass the three trials to find the holy grail. The first one is, "Only the Penitent Man may pass." To get through the whirling blades that would behead him he has to kneel. Yep. We have to kneel. I've always been befuddled by those who consider confession to be a gloomy and unhealthy exercise because it seems to me that it is just the opposite...


Genesis 3:1-5 (1) Now the serpent was more cunning than any beast of the field which the LORD God had made. And he said to the woman, "Has God indeed said, "You shall not eat of every tree of the garden"?" (2) And the woman said to the serpent, "We may eat the fruit of the trees of the garden; (3) but of the fruit of the tree which is in the midst of the garden, God has said, "You shall not eat it, nor shall you touch it, lest you die."" (4) Then the serpent said to the


EXCLUSIVE: Francis Chan Explains Why He's No Longer on Social Media
Fans of Francis Chan won't find him on Facebook, Instagram or even Twitter @FrancisChan. In fact, for the sake of his spiritual walk, he's intentionally avoiding it. He says it "would kill his soul" to read all the feedback.He told Charisma why during an exclusive interview for the cover story of Charisma's April 2018 issue, which releases this week. While discussing what the church needs to know during this cultural moment, Chan brought up the dangers of social media."We live in a time whe


What Happened When a Street Preacher Told Robby Dawkins He Would Be Cut Down by the Lord
"Brother Terry" is a street preacher who runs the YouTube account, "A Messenger," where he claims to rebuke, warn and disprove teachers like Robby Dawkins and Todd White. In a recent video, Brother Terry angrily confronts Dawkins, telling him that God will cut him down like Ananias and Sapphira. However, Dawkins doesn't respond with rage but with love—and leaves the confrontation looking better than ever. Watch the video to see for yourself.


Cardinal Sarah: Goodness, discipline, knowledge—and silence...
Every time the gates to Elmsley Place open, passers-by invariably gather in the hope of catching sight of the important person visiting campus. On the morning of March 12, two cars pulled up in front of Founders House, and USMC Chancellor Cardinal Thomas Collins disembarked. In his company was Cardinal Robert Sarah, prefect of the Congregation for Divine Worship and the Discipline of the Sacraments and one of the most important figures in the Catholic Church today...


The hilarious (and terrifying?) ways algorithms have outsmarted their creators...
Flying saucers have yet to land—at least, not that we've confirmed—but alien intelligence is already here. As research into AI grows ever more ambitious and complex, these robot brains will challenge the fundamental assumptions of how we humans do things. And, as ever, the only true law of robotics is that computers will always do literally...


An airline pilot explains 21 common code words that passengers don't understand...
For most of us, flying is still an inherently mysterious activity. To shed some light on the world of commercial air travel, Business Insider turned to Patrick Smith for some answers. Smith is not only an author and aviation blogger but also a long-time commercial airline pilot flying Boeing 757 and Boeing 767 jets. Smith, who wrote "Cockpit Confidential...


Van Dyke Parks: 'I want to exalt my Maker. That is all I want to do...' ...
Van Dyke Parks is a man of many talents and just as many surprises. His solo works have never dented the charts, yet the brightest stars have employed him as a producer, songwriter, arranger or sideman. In addition to his collaborations with Brian Wilson (including co-writing the Beach Boys classics "Heroes and Villains," "Surf's Up" and "Sail On...


I Would Have Smirked That Easter Falls on April Fools' Day
Atheist-turned-apologist Lee Strobel sees the irony in Easter and April Fools' Day falling on the same Sunday."Back then, I would have thought that anyone would have to be a fool to think Jesus literally rose from the dead," says Strobel, who is the author of both The Case for Christ and The Case For Miracles. Now, Strobel is a highly sought-after speaker and teacher. As Easter approaches, he's ready to prove to any skeptic just how real the resurrection is.Watch the video to see his s


Your Christ-centered Key to Unlocking a Marriage That Feels Like a Prison
"That's it, I've had it!" Sue exclaimed as her husband stormed out the door. How long was she supposed to go on living in this difficult marriage? Almost from Day One, Sue knew she'd made a mistake. Throughout their courtship, her husband had seemed to be a kind and patient person. Within weeks after their honeymoon, that all changed.Sue knew God wanted her to honor her vows, but over the years they had been married leaving was always in the back of her mind. Once children came, Sue found joy in


How the Holy Spirit Can Help You Rise Above Your Road Rage
Anytime I get in my car for whatever scope of outing I may have planned, to some level of awareness, I deliberately engage in the following "coaching up" run-through:I will not tailgate someone, regardless of what my perspective is on what they did.I will not "give someone the eye" when I pass them, regardless of what has taken place.I will not chase anyone down, regardless of what they do.I will not "submit a hand gesture," regardless of how I feel.I will not intentionally slow down if someone


Every Dad Needs to Have These 10 Conversations With His Teenager
If you have a child entering adolescence, you need to discuss the turmoil and triumphs they will face. You should plan to talk about the following: physical changes, peer pressure, academic expectations, substance abuse, sex, freedom, friends, their communication with you and so on. You could even plan a weekend away and devote time slots to specific topics. Make sure this is not presented as a lecture but an open-ended conversation. Each conversation should be ongoing. Listen as much as you tal


Jesus' Freedom Recipe: 4 Ingredients to Break Your Bondage
Are you in bondage to negative thoughts and habits?If so, Jesus gave you His freedom recipe!Let's examine how to get free so that you can finally experience the peace and joy that Jesus desires for us.He wants you to taste and see that He is good.John 8:30-32 says, "Then Jesus said to those Jews who believed Him, "If you remain in My word, then you are truly My disciples. You shall know the truth, and the truth shall set you free."So let's look at this Scripture more closely so you can


Your Divine Deliverance From the Overwhelming Pain of an Orphaned Spirit
Many people are suffering from an orphaned spirit. But what is it? People with an orphaned spirit usually have a lifelong wrestle with feelings of depression, rejection and low self-esteem. They find it difficult to believe that they can truly be loved by anyone, including God. They are often manipulative and problematic, and suffer from addictions, and failing relationships, and fear getting close to others because they might be rejected, so they reject the other person first. And they struggle


5 Power-Packed Verses to Pull You Into God's Promise of Strength
Recently, quite a few friends have asked me how I'm keeping up with all Steve and I are doing. I have been touched by this question and warmed by the concern from others.Steve and I love what we're doing! We love ministering to our teams. We love traveling around the world. We love speaking. We love writing. We love that we get to serve Jesus. It's a privilege!But I have to admit, at times I've prayed, "Lord, I need more strength. My energy is low. I need the power and provision that only your H


'An open appeal to the Catholic bishops of the world'...
After serving five years as a Catholic campus minister in the 1980s, I decided to begin graduate studies in moral theology. This was in the heyday of proportionalism when its founding fathers still held some of the world's most influential chairs of Catholic moral theology: Richard McCormick at the University of Notre Dame, Josef Fuchs at the Gregorian University in Rome...


The Solemnity of St. Joseph, Spouse of the Blessed Virgin Mary...
The chief sources of information on the life of St. Joseph are the first chapters of our first and third Gospels; they are practically also the only reliable sources, for, whilst, on the holy patriarch's life, as on many other points connected with the Saviour's history which are left untouched by the canonical writings...


Dreaming About This? Here's What God Might Be Telling You
Do you dream about dogs? It might seem like a normal dream, but Streams Ministries says it might mean something more significant. God may be equipping you to do something important in your relationships. Watch the video to find out how.


5 Reasons Women Can Be Leaders at Church
"This is a faithful saying: If a man desires the position of a bishop, he desires a good work. A bishop then must be blameless, the husband of one wife... (1 Tim. 3:1-2, NKJV).Among the criteria that Paul lists for anyone serving as a bishop-overseer is that they must be "the husband of one wife." This has been used by many to exclude women from functioning in this role of oversight, for only a man could be the husband of one wife.In teaching "The Pastoral Epistles" (1 and 2 Timothy &a


St. Joseph, 'Terror of Demons', is a powerful man indeed...
How much attention to you give to the man who was the earthly adoptive father and protector of Jesus, and the virtuous husband to Mary? Imagine how much Jesus and Mary love him. He had to be the holiest man who ever walked the earth having been chosen to live under the same roof with God and the Mother of God. Imagine that...


The Next Revival Can't Happen Unless You Do This
Both Scripture and church history give testimony to this truth: Prayer always precedes revival. When a mighty outpouring of God's Spirit is poured out resulting in a great harvest of souls and refreshing for the church, prayers have gone ahead to break open the way. Many prophets (including myself) have been declaring the coming season of harvest, and this precipitates the need for prevailing prayer. The greater the unity in prayer, the greater the outpouring. This means your prayers are essenti


9 Words in the Bible That Every Atheist Should Have No Problem Embracing
Chaos. Confusion. Anger. Bitterness. Division. We're experiencing some truly painful paradigms in the modern era.These emotions and realities are, of course, nothing new and have ebbed and flowed in their intensity and cultural presence throughout human history. Meanwhile, the solutions have actually remained entirely constant.The Bible is filled with transformative information that, when properly applied to individuals' lives, changes not only hearts, but also collective societies, as the


Longtime pastor removed from Chicago's St. John Cantius parish amid investigation...
The Rev. C. Frank Phillips, founder of a religious order of men and pastor at the storied St. John Cantius Catholic Parish, was removed last week by the Archdiocese of Chicago amid an investigation into allegations of improper conduct with adult men, according to church officials. In a statement to parishioners, Cardinal Blase Cupich explained that he had made the decision to "withdraw" Phillips after learning "of credible allegations of improper conduct involving adult men...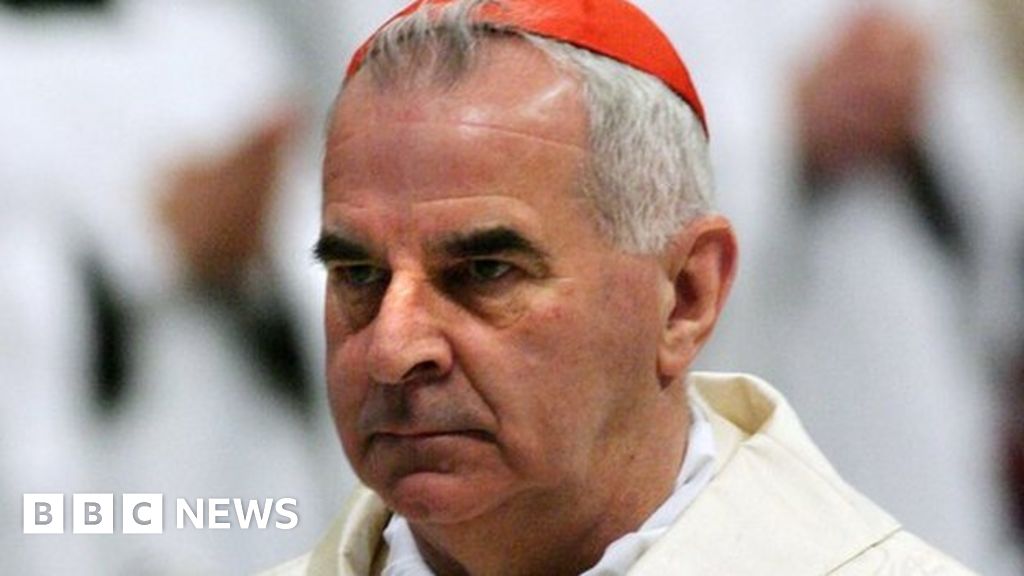 Disgraced Cardinal Keith O'Brien of Scotland dies after fall...
Cardinal Keith O'Brien, formerly the Catholic Church's most senior cleric in Britain, has died at the age of 80. The cardinal, who resigned as Archbishop of St Andrews and Edinburgh in 2013 after apologising for sexual misconduct, was hurt in a recent fall. He was being cared for in Newcastle and was transferred to hospital there after suffering a head injury...


Prophecy: 'We Are at the Tipping Point of Mass Revival'
As I was in prayer concerning the present state of the church at large, the Lord began to reveal to me that we are at the tipping point of mass revival coming. I asked the Lord to share with me what that may look like. He showed a prophetic picture of "wind and fire" coupling. The Lord took me to the following Scriptures:"Who makes His angels as winds, His ministers a flaming fire" (Ps. 104:4)."But if I say, 'I will not make mention of Him nor speak any more in His name,' then His word was in my


How the 'Jeopardy' show writers come up with 13,800 clues each year...
Jeopardy! has been on the air, in one form or another, since the 1960s. The modern Alex Trebek-hosted incarnation of the show—whose famous theme song is now in your head (sorry!)—began in 1984 and still airs about 230 episodes every year. There is an art to a Jeopardy! clue. Its answers-in-search-of-questions exude a certain tone and tenor that's different from trivia offerings from Who Wants to Be a Millionaire...


John 1:46-47 (46) And Nathanael said to him, "Can anything good come out of Nazareth?" Philip said to him, "Come and see." (47) Jesus saw Nathanael coming toward Him, and said of him, "Behold, an Israelite indeed, in whom is no deceit!" Without deceit means "simple, without subtlety, candid and sincere." Was this a compliment or a mild sarcasm? Jesus may actually have been pleasantly surprised. All need to pay heed to His comment, in which He is teaching that "a


Steven Furtick: If You're Facing Greater Spiritual Warfare, Here's What It Means
Steven Furtick says the Bible never says not to "feel afraid." Rather, God asks us not to "be afraid"—don't let your fear stop you from following Him. In this inspirational message, Furtick encourages Christians that heightened spiritual warfare and obstacles are a natural consequence of following God's destined plan. Furtick says it's important to remember who your real enemy is, because "if you don't know this, you'll spend your whole life fighting the wrong things."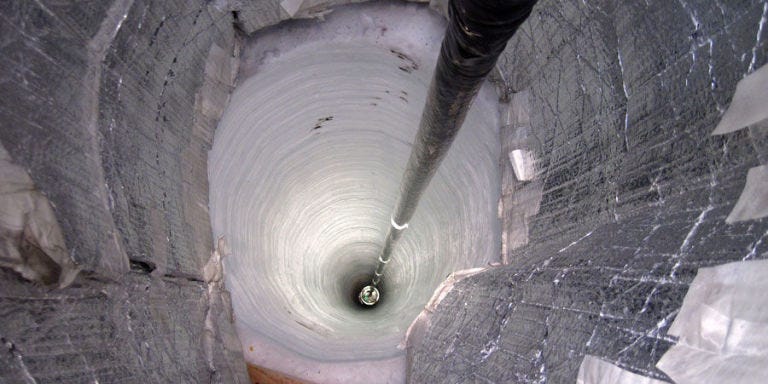 Here are 7 of the deepest holes humanity ever dug...
We can't dig to the center of the Earth, but that hasn't stopped us from trying. Whether explicit efforts to dig through the Earth's mantle or some of the world's wildest open-pit mines, humankind has done some serious digging. We explore some of the craziest manmade holes out there through both ice and land.


A new prayer to St. Joseph for his feast...
St. Joseph, like Our Lady, has a unique role in our salvation. He has been raised up as the universal patron of the Church and his name has been added to all of the Eucharist Prayers of the Mass. Due to his mission to serve as Jesus' foster father and to watch over the Church, we should pray to St. Joseph often, even daily. As Catholics we have a set repertoire of prayers we remember and pray frequently: The Our Father...


The best remedy against the devil is 'supernatural normalcy'...
What does the devil hate? Supernatural normalcy. When considering conflict with Satan, some people think it is all about crucifixes and holy water and exorcisms and putting on the spiritual armor of God and wading into battle like mortal versions of St Michael the Archangel. Well, that's all well and good if you're appointed as the Diocesan exorcist...


Pope Francis, Benedict XVI, an unforced error, and a message of mercy...
An unforced error from a Vatican communications office the other day drove me a little something like crazy. The nature of the unforced error is that it is wholly unnecessary and typically distracting. And so it was. Days before, as the fifth anniversary of Pope Francis's election as pope was approaching, a strong statement from the pope emeritus...


Author of 'The Dictator Pope' revealed to be Henry Sire, an author and historian...
Some people were clued in a long time ago, but were asked to keep it under wraps. Now it is out in the open. The Dictator Pope, highly critical of Pope Francis and those around him, originally was published under the pen name of "Marcantonio Colonna". Now his name has been revealed: Marcantonio Colonna is the pen name of Henry Sire (H...


How to Know Whether You Have a Pride Problem
We have a problem, and it is called pride. It is sinister and lurks around the corner of every success and attainment in life. The more educated we are, the greater the temptation to be proud, contemptuous and even arrogant. These temptations are so subtle, yet if realized, they destroy the spiritual life. There are those with the ability to manage their educational achievements and remain humble, broken and needy. Jesus's first response upon hearing of the disciples' triumphant return was to pr


Will churches soon be allowed in Saudi Arabia? Not a chance.....
Mohammed bin Salman, Crown Prince of Saudi Arabia, visited London for three days recently. He and Theresa May's government had a lot to talk about—trade, terrorism, oil prices, women's rights. It was a busy if predictable agenda. The most interesting topic came up when the Crown Prince paid a call on Justin Welby, Archbishop of Canterbury...


Eschatology Expert: This Is the Center of Global End-Times Controversy
Joel Richardson says Jerusalem is at the center of the end-times controversy, and that's why we must continue to watch the city."The Lord has ordained that this city whereby his son would rule the nations from would be come a magnet of global controversy," the eschatology expert says on The Jim Bakker Show."And so Satan will gather all of the nations together against Jerusalem, and that's what we see right now."Watch the video to see more.


Historic Meeting Ushers in Spirit-Empowered Movement
In a historic meeting Feb. 8, 2018 in Miami, Florida, the Empowered21 Caribbean Work Group adopted a three-year plan to bring the Caribbean Spirit-empowered community together to see lives changed through the power of the Holy Spirit."In many ways, this was a historic meeting regarding the future of the Spirit-empowered movement in the region," said Elvis Medina, E21 Caribbean Cabinet Co-Chair and Overseer, Dominican Republic Church of God. "I'm excited to be a part of what God is doing, especia


How One of the Most Famous Christian Songs of All Time Made It to the Big Screen
If Fandango and MovieTickets.com sales hold steady, I Can Only Imagine is going to have an impressive opening weekend. Both sites report the film in high demand, with the latter reporting it as the site's top purchase.How did the biopic of MercyMe lead singer and songwriter Bart Millard make it to the big screen? And how did veteran actor Dennis Quaid step into the role of Bart's father, Arthur. Andrew Erwin, who directed the film with his brother Jon, revealed some insight on the story's journe


The Cross always wins — A homily for the 5th Sunday of Lent...
To the world and to those what are perishing, Sunday's Gospel is utter madness, utter foolishness. Christ in effect declares that dying (to this world) is the only way to true life. While the world's so-called wisdom holds that the way to life is through power, prestige, possessions, and popularity, Jesus says that in order to find true life...


Anne Graham Lotz: The Surprising Gift God Gave After My Father's Death
"He makes me lie down ..." (Ps. 23:2a).Following the death of John the Baptist, Jesus knew His disciples needed quiet time to process what had taken place. He knew how difficult it was to minister to others while their own hearts were breaking. So He invited them to come away by themselves and get some rest (Mark 6:31).I, too, have heard the Lord whisper that same invitation to me in a unique way following my father's move to heaven and the swirl of events that were triggered by it. I received t


One Woman's Deliverance From the Prison of Life as a Child Abuser
I was at the end of my rope. My anger toward my 2-year-old daughter, Darcy, was getting worse. "Oh, God," I prayed again and again, "deliver me from this anger right now! I'm afraid I'm going to kill Darcy in one of my rages." But each prayer seemed like it bounced off the ceiling because nothing ever changed.Whenever I tried to figure out what caused my anger, I concluded, "It's Larry's fault!" My husband, Larry, worked as a policeman and real estate agent, had a flying hobby, and he was never


The Incredible Word God Gave Lou Engle Days Before Billy Graham's Death
February 28th, 2018, the body of Billy Graham lay in repose at the United States Capitol. President Trump spoke in his honor, recounting how this North Carolina farm boy went on to impact the globe, preaching the gospel to more than 200 million people in person, and countless others through radio and TV. Our president thanked God for Billy Graham's extraordinary life as an "ambassador for Christ who reminded the world of the power of prayer and the gift of God's grace." Then, in his closing rema


The New Covenant: The Fifth Sunday of Lent...
In this Lent of Year B, we are taking a survey through the Old Testament of the great covenant moments. We have seen the Noahic covenant, the Abrahamic covenant, the Mosaic covenant, the covenant failure of Israel resulting in exile, and now finally, on this fifth week, we witness the promise of the New Covenant through the voice of the prophet Jeremiah...


Are You Ready for These Never-Before-Seen Kim Clement Prophecies?
Kim Clement's daughter, Donne Clement Petruska, recently released a slew of her father's never-before-seen prophecies.Though his prophecies for the nations are often reviewed, Petruska says there is a more personal side to prophecy, and her father often gave words to individuals.Take some time to check out just how amazing his gift was.


Amos 5:6 (6) Seek the LORD and live, Lest He break out like fire in the house of Joseph, And devour it, With no one to quench it in Bethel— God threatens to send fire, symbolizing divine rejection and purification (Malachi 4:1), upon Israel because of her false religion. The Bible, though ultimately written for His spiritual children, focuses on ancient Israel because she is comprised of God's chosen people. We can see our own lives in their examples. A


Will April 19-20 Bring Infamy That Will Forever Affect History?
Is something disastrous just around the corner? "April 19 and 20 throughout history has been a day of infamy," author William Koenig tells Jim Bakker.A few examples:The United States has had major wars started on those two dates.The Roman Empire was established on April 21.Mohammad was born on April 20.Hitler was born on April 20.Will this year bring chaos or relief? Watch the video to see.


Real-Life Superhero Retells Biblical Stories to Show Girls Their Own Superpowers
Bible Belles, a Christian publishing company, is excited to announce the release of the fifth and final book in its H.E.A.R.D. series, Deborah: The Belle of Leadership.The Deborah book concludes the five-book adventure series with Rooney Cruz as she learns about female heroes of the Bible, including Hannah, Esther, Abigail, Ruth and now Deborah.With the angel Mari by her side, Rooney Cruz learns that God has given her four real superpowers: Prayer, Patience, Bravery and


We're in a Jehu Season to Throw Jezebel Down
Intercessors, it's time to throw Jezebel off the wall. But you can't throw Jezebel off the wall if you don't dwell on the wall.Intercessors who live on the wall of intercession—those watch and pray day and night, night and day—gain a position of authority to throw Jezebel down.You can't dwell on the wall until you build the wall. In this season, God is looking for intercessors who will make a wall, stand on it, and actually dwell on it to prevent Jezebel from gaining further inroads


Why are there no snakes in Ireland?
Legend tells of St. Patrick using the power of his faith to drive all of Ireland's snakes into the sea. It's an impressive image, but there's no way it could have happened. There never were any snakes in Ireland, partly for the same reason that there are no snakes in Hawaii, Iceland, New Zealand, Greenland, or Antarctica: the Emerald Isle is...


Most Churchgoers—80 With Isaiah 41:10
Molly Ball, writing in The Atlantic, noted that, "Fear is in the air, and fear is surging. Americans are more afraid today than they have been in a long time." Ball was right, and it is true even among people in the church.In a recent survey of 2,400 churchgoers we found that 80 percent indicated that they lived with moderate to significant levels of fear (compared to 20 percent for whom fear was only an occasional experience in their lives).Some of our fears are raised by events happe


The My Lai massacre is a story of villains, cowards — and three brave heroes...
On March 16, 1968, American soldiers from Charlie Company were angry about Viet Cong booby traps, frustrated by recent casualties, and still shaken by the Tet Offensive. They took these resentments out on the residents of two hamlets, slaughtering around 500 unarmed women, children, and elderly people in what is known today as the My Lai massacre...


This Miraculous Move of God Is Exploding in an Area Ransacked by Genocides
Since Burma achieved independence from the British in 1948, the country now called Myanmar has been embroiled in civil war, as various ethnic groups have waged bitter battles against the military-led government.After the military junta disbanded in 2011, the country's fragile, emerging democracy has been stung by claims of late that the government is systematically conducting genocide against ethnic minorities in the eastern part of the country near Bangladesh.Yet behind the disturbing headlines


The theological formation of Pope Francis...
A recent letter from Pope Emeritus Benedict XVI has become the subject of controversy, after a Vatican office admitted to releasing a photo of the letter blurring some lines. The letter responded to an invitation to review a series of books detailing the theological perspective of Pope Francis. While Benedict declined the invitation...


What Happened When 'Limbless Evangelist' Nick Vujicic Saw Demons in His Hotel Room
Evangelist Nick Vujicic has tetra-amelia syndrome, a disorder that caused him to be born without limbs. But despite some major challenges, Vujicic and his Life Without Limbs ministry have reached millions of people across 68 countries—a feat he credits to God.The inspirational Christian speaker, who recently published a new book titled, Be the Hands and Feet, shared his personal story during a recent appearance on "The Billy Hallowell Podcast" of overcoming depression to bec


Shane Idleman: Why You Can't Get Clear Direction From God
Shane Idleman says many Christians scratch their heads and wonder why they're not getting directions from God. But they don't stop to realize that they're living in sin! Idleman says holiness is an undervalued virtue in today's culture, but it's one Christians must rediscover. Watch his full sermon here.


Pope Francis in Pietrelcina: Padre Pio loved Mother Church...
Speaking Saturday in Pietrelcina, the town where St. Padre Pio was born, Pope Francis encouraged devotion to Holy Mother Church, explaining how despite the imperfection of its members, it was beloved by Padre Pio. "Here [in Pietrelcina, Padre Pio] began to experience the motherhood of the Church, of which he was always a devoted son...


Luke 4:6 (6) And the devil said to Him, "All this authority I will give You, and their glory; for this has been delivered to me, and I give it to whomever I wish. Notice that the Devil has authority over the whole world, and he delegates authority to whomever he wishes. Jesus refers to Satan as the "ruler of this world" (John 12:31; 14:30; 16:11). Christ recognizes Satan as the present ruler of the world. However, Satan does not rule alone. He has a whole army o


You should be very skeptical of Nectome's deadly 'mind-uploading service'...
Four things are true: One, a startup called Nectome plans to embalm the living brains of dying people, with the promise that the preserved tissues might someday be brought back to life. Two, the grim plan has gotten a ton of press coverage in the past few days, ever since MIT Technology Review covered it on Tuesday (March 13). Three...


The raising of Lazarus in the liturgy of Lent...
Until the first part of the eighth century, the Thursdays of Lent were "aliturgical" days in the Roman Rite, days on which no ferial Mass was celebrated. A similar custom prevails to this day in the Ambrosian and Byzantine Rites, the former abstaining from the Eucharistic Sacrifice on all the Fridays in Lent, the latter on all the weekdays...