Make way for the mini flying machines
Tiny floating robots could be useful in all kinds of ways, for example, to probe the human gut for disease or to search the environment for pollutants. In a step toward such devices, researchers describe a new marriage of materials, combining ultrathin 2-D electronics with miniature particles to create microscopic machines.


Radar images show large swath of Texas oil patch is heaving and sinking at alarming rates
Radar satellite images show a large swath of Texas oil patch is heaving and sinking at alarming rates, according to a geophysical team. Analysis of the images with oil activity data from the Texas Railroad Commission suggests decades of oil activity have destabilized localities of the 4,000-square-mile area, which is populated by small towns, roadways and a vast network of oil and gas pipelines and storage tanks.


Medical expansion has improved health -- with one exception
While Americans debate the rising cost of health care, a new study of 30 countries over 27 years found that medical expansion has improved overall health -- with one major exception. Researchers found that increased spending on health care and increases in specialized care were both associated with longer life expectancy and less mortality in the countries studied. But pharmaceutical industry expansion was linked to negative health effects.


Flood protection is everyone's responsibility
Scientists have studied the complex interplay between flooding events and economic decisions. Private businesses should not shoulder the responsibility for flood protection alone. In prosperous countries in particular, it makes sense for central government to establish the necessary infrastructure for flood protection.


Elephant and cow manure for making paper sustainably
It's likely not the first thing you think of when you see elephant or cow dung, but this material turns out to be an excellent source of cellulose for paper manufacturing. Upcycling manure into paper products could be a cheap and environmentally sound method to get rid of this pervasive agricultural waste.



"The Digital Brain" --Amazing New Algorithm Recreates Human Brain to Understand Intelligence
      With a digital brain in place, scientists can test out current theories of cognition or explore the parameters that lead to a malfunctioning mind. As philosopher Dr. Nick Bostrom at the University of Oxford argues, simulating the human mind is perhaps one of the most promising (if laborious) ways to recreate—and surpass—human-level ingenuity. There's just one problem: our computers can't handle the massively parallel nature of our brains reports Singularity H...


Seizures may be detected through sound
A new Epilepsia study indicates that individuals without electroencephalogram (EEG) training can detect ongoing seizures in comatose patients through a novel method by which patients' brain waves are converted to sound.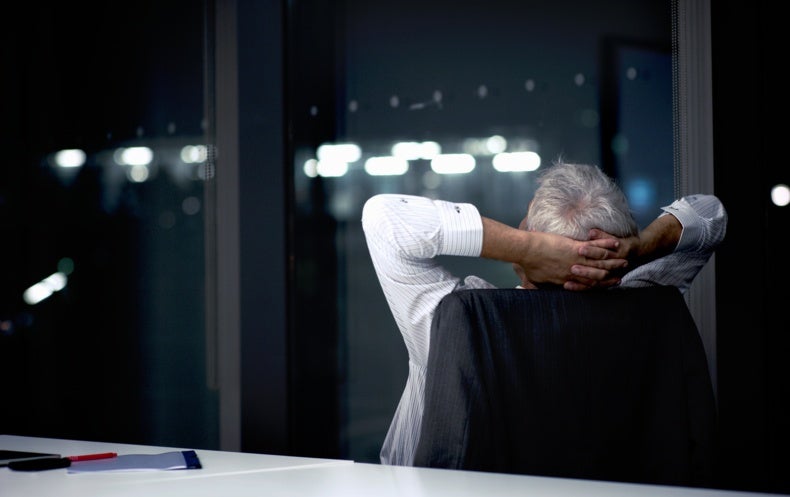 The Power of Flexible Thinking
The cognitive style you need in times of change, explained by best-selling author Leonard Mlodinow -- Read more on ScientificAmerican.com


Dual-Venomed Assassin Bugs Store Their Chemical Arms Separately
In one of his journal entries from his time aboard The Beagle, Charles Darwin told of a "great black bug" and how it boldly sucked blood from his finger through its large mouthpart. The creature was likely Triatoma infestans, a kissing bug—one of the almost 7,000 species of assassin bug that are now described. Like its kin, it's armed with an ominous looking proboscis which it uses to slurp up its meals. But the kissing bug is one of only a few assassin bugs with vampiric tastes....



The Oort-Cloud Invader --"70,000 Years Ago a Small Reddish Star Disrupted Our Solar System"
    About 70,000 years ago, at a time when modern humans were beginning to leave Africa and the Neanderthals still thrived, a small, reddish star approached our solar system entering the Oort Cloud and gravitationally disturbed comets and asteroids. Astronomers from the Complutense University of Madrid and the University of Cambridge have verified that the movement of some of these objects is still marked by that stellar encounter. The object is Scholz's star—named after the G...


TRAPPIST-1 planets provide clues to the nature of habitable worlds
Tempe AZ (SPX) Mar 21, 2018 TRAPPIST-1 is an ultra-cool red dwarf star that is slightly larger, but much more massive, than the planet Jupiter, located about 40 light-years from the Sun in the constellation Aquarius. Among planetary systems, TRAPPIST-1 is of particular interest because seven planets have been detected orbiting this star, a larger number of planets than have been than detected in any other exoplanetar


A star disturbed the comets of the solar system in prehistory
Madrid, Spain (SPX) Mar 21, 2018 About 70,000 years ago, when the human species was already on Earth, a small reddish star approached our solar system and gravitationally disturbed comets and asteroids. Astronomers from the Complutense University of Madrid and the University of Cambridge have verified that the movement of some of these objects is still marked by that stellar encounter. At a time when modern humans were be


The perfect shot of espresso every time with chemistry
The average American drinks more than three cups of coffee a day, contributing to a $40 billion industry in the US alone, according to the National Coffee Association. But not all coffee is created equal; flavor profiles vary. Focusing on espresso, scientists say they have now unlocked the key to creating consistent cups of java.



Shattering the Standard Theory of the Universe
    "The Standard Model is very rigid," says Marco Nardecchia, a theorist from Italy, "so the best way to break it is by precisely testing its predictions." Physicists are pretty sure that something new is out there. Proving even a tiny deviation from the Standard Model could lead to a revolution in the field. Scientists know that the model is incomplete. It cannot predict the masses of certain particles, nor can it explain what most of the universe is made of. To discov...


It is a principle of modern architecture that less may be more. This principle does not apply to information as a basis of far-reaching decisions, it seems. But: Many people shy away from going to the doctor's, because they are afraid of unpleasant truths, such as the diagnosis of a disease. Researchers have developed a method to overcome this fear.


Blue holes bring forgotten chemical element back on stage
About a third of all Swiss exports result from fundamental discoveries in synthetic chemistry. Certain drugs and perfumes, as well as food and agricultural products -- and even Ferrari's famous red color -- are derived from new molecular structures invented by Swiss scientists. Chemists have just discovered that chemical bonds based on antimony yield powerful new catalysts that can be used to accurately stimulate the transformation of a molecule from within.


GovSat-1 satellite goes operational
Luxembourg (SPX) Mar 20, 2018 GovSat-1 enters operational service today, to provide secure communications to governmental and institutional users. GovSat-1 is the first satellite of GovSat, a public private partnership between the Government of Luxembourg and the world-leading satellite operator SES. The satellite was launched into space on 31 January on board a flight-proven SpaceX Falcon 9 rocket from Cape Canaveral Air Fo


China to launch Long March-5B rocket next year
Beijing (XNA) Mar 21, 2018 China will launch the Long March-5B carrier rocket around June 2019, according to the China Aerospace Science and Technology Corporation (CAST) Monday. The new generation of carrier rocket, the Long March-5B, has entered the model testing phase in preparation for space station missions. Developed by the CAST, the rocket will have a total length of 53.7 meters, with a core-level diame


'We're sleepwalking into a mass extinction' say scientists
Species that live in symbiosis with others, which often occur in the most delicately balanced and threatened marine ecosystems such as coral reefs, are the slowest to recover their diversity if damaged, according to a team of scientists.


Beyond the WIMP: Unique crystals could expand the search for dark matter
Berkeley CA (SPX) Mar 21, 2018 A new particle detector design proposed at the U.S. Department of Energy's Lawrence Berkeley National Laboratory (Berkeley Lab) could greatly broaden the search for dark matter - which makes up 85 percent of the total mass of the universe yet we don't know what it's made of - into an unexplored realm. While several large physics experiments have been targeting theorized dark matter particl


New valve technology promises cheaper, greener engines
New technology reliably and affordably increases the efficiency of internal combustion engines by more than 10 per cent. The patented system for opening and closing valves could significantly reduce fuel consumption in everything from ocean-going ships to compact cars.


Earth's atmosphere: new results from the International Space Station
Paris (ESA) Mar 21, 2018 With ESA's help, the latest atmosphere monitor on the International Space Station is delivering results on our planet's ozone, aerosol and nitrogen trioxide levels. Installed last year on the orbital outpost, NASA's sensor tracks the Sun and Moon to probe the constituents of our atmosphere. The Station takes only 90 minutes for a complete circuit of our planet, experiencing 16 sunrises, 16


Chirping is welcome in birds but not in fusion devices
Plainsboro NJ (SPX) Mar 20, 2018 Birds do it and so do doughnut-shaped fusion facilities called "tokamaks." But tokamak chirping - a rapidly changing frequency wave that can be far above what the human ear can detect - is hardly welcome to researchers who seek to bring the fusion that powers the sun and stars to Earth. Such chirping signals a loss of heat that can slow fusion reactions, a loss that has long puzzled scientists.


Long-term study reveals fluctuations in birds' nesting success
Understanding the factors that affect a bird species' nesting success can be crucial for planning effective conservation efforts. However, many studies of nesting birds last only a few years -- and that means they can miss the effects of long-term variation and rare events. A new study demonstrates this with nearly four decades of data from Song Sparrows in British Columbia.


Scientists invented method of catching bacteria with 'photonic hook'
Saint Petersburg, Russia (SPX) Mar 20, 2018 An international research team discovered a new type of curved light beams, dubbed a "photonic hook". Photonic hooks are unique, as their radius of curvature is two times smaller than their wavelength. This is the smallest curvature radius of electromagnetic waves ever recorded. Photonic hook can improve the resolution of optical systems and control the movement of nanoparticles, individual cell


Depth-sensing imaging system can peer through fog
In a study that holds promise for self-driving cars, researchers have developed a system that can image and gauge the distance of objects shrouded by fog so thick that human vision can't penetrate it.


Hunting squid slowed by rising carbon levels
Scientists have found that high carbon dioxide levels cause squid to bungle attacks on their prey. Investigators said that the oceans absorb more than one-quarter of all the excess carbon dioxide (CO2) released into the atmosphere by humans and this uptake of additional CO2 causes seawater to become more acidic.


Sentinels helping to map minerals
Paris (ESA) Mar 21, 2018 The traditional way of mapping Earth's geology and mineral resources is a costly and time-consuming undertaking. While satellites cannot entirely replace the expert in the field, they can certainly help - as a recent effort in Africa shows. Geological maps identify different types of rock, faults, groundwater and deposits. They are not only essential for building infrastructure and assessi


Enzymetic activities based on nanocomplex sensors explored
Researchers compared the susceptibility of different triangle silver nanoprisms (TSNPRs) towards H2O2 and elucidated the influence of capping agents and structural size on the etching process, with the aim of optimizing TSNPRs for H2O2 etching-based biosensors, such as glucose and glucose oxidase.


Tribal College and University Student Conference to host NASA competition
Washington DC (SPX) Mar 21, 2018 Thirty students representing six Native American colleges from around the nation have been selected to compete in a NASA Mars Rover competition at the American Indian Higher Education Consortium (AIHEC) student meeting, March 11-14, 2018. This four-day Tribal Colleges and Universities event at Bismarck Event Center, North Dakota, will offer students the opportunity to interact with NASA en


New 4-D printer could reshape the world we live in
Scientists report that they have developed a powerful new printer that could streamline the creation of self-assembling structures that can change shape after being exposed to heat and other stimuli. They say this unique technology could accelerate the use of 4-D printing in aerospace, medicine and other industries.


New interactive map shows climate change everywhere in world
A geography professor has created a new interactive map that allows students or researchers to compare the climates of places anywhere in the world. The map draws on five decades of public meteorological data recorded from 50,000 international weather stations around the Earth. And it uses prediction models to display which parts of the globe will experience the most or least climate change in the next 50 years.


Martian oceans formed earlier but weren't as deep as previously thought, study finds
Washington (UPI) Mar 20, 2018 New research suggests oceans first formed on Mars earlier and were significantly shallower than previously predicted. The new findings also highlight the important role volcanic activity played in shaping the formation and evolution of Mars' oceans. There is plenty of evidence that water existed in abundance on early Mars, but not everyone is convinced that the Red Planet hosted oceans.


Potential drug target against large family of parasites is identified
Researchers have identified a key enzyme for the synthesis of glycoconjugates (sugars linked to other molecules) in Plasmodium falciparum and other intracellular parasites belonging to the large phylum Apicomplexa. The study indicates that this enzyme could represent a selective therapeutic target against this broad group of parasites.


Insects could help us find new yeasts for big business
Yeasts are tiny fungi -- but they play key roles in producing everything from beer and cheese to industrial chemicals and biofuels. And now scientists are proposing a new approach that could help these industries find new yeasts for use in their manufacturing processes.


Researchers observe the switching of Ras protein in detail
Ras proteins are molecular switches that decide if and when cells divide inside our bodies. An impairment of their function may result in the formation of a tumor. The process of switching the proteins on and off has now been observed in detail.


UK team to lead European mission to study new planets
London, UK (SPX) Mar 21, 2018 The ARIEL (Atmospheric Remote-sensing Infrared Exoplanet Large-survey) mission was selected as the next European Space Agency (ESA) science mission, putting UK leadership at the heart of research into planets that lie outside our solar system - exoplanets. Thousands of exoplanets have now been discovered with a huge diversity of masses, sizes and orbits, but very little is known about thei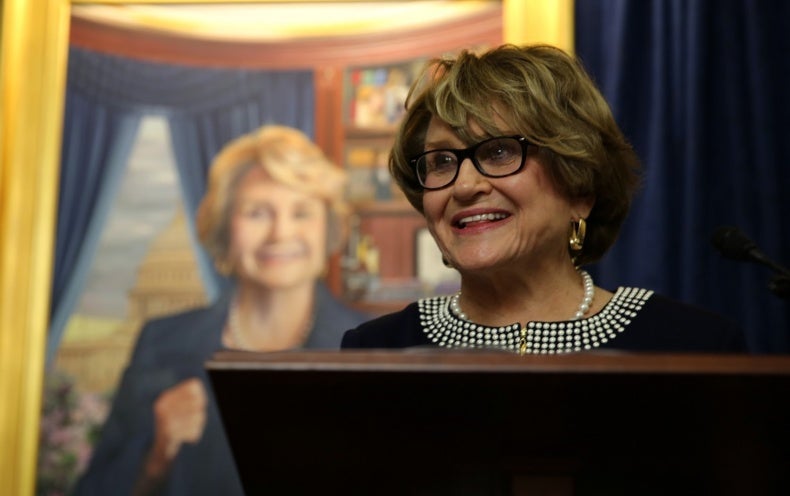 Louise Slaughter Was Congress's Food Safety Champion
Upstate New York Congresswoman Louise Slaughter, who worked for decades on issues such as overuse of antibiotics in agriculture and food safety in general, died March 16th at the age of 88. -- Read more on ScientificAmerican.com


ESA's next science mission to focus on nature of exoplanets
Paris (ESA) Mar 21, 2018 The nature of planets orbiting stars in other systems will be the focus for ESA's fourth medium-class science mission, to be launched in mid 2028. ARIEL, the Atmospheric Remote-sensing Infrared Exoplanet Large-survey mission, was selected by ESA as part of its Cosmic Vision plan. The mission addresses one of the key themes of Cosmic Vision: What are the conditions for planet formatio


Geoengineering polar glaciers to slow sea-level rise
Princeton NJ (SPX) Mar 20, 2018 Targeted geoengineering to preserve continental ice sheets deserves serious research and investment, argues an international team of researchers in a Comment published March 14 in the journal Nature. Without intervention, by 2100 most large coastal cities will face sea levels that are more than three feet higher than they are currently. Previous discussions of geoengineering have looked at


'Oumuamua likely came from a binary star system
London, UK (SPX) Mar 20, 2018 New research finds that 'Oumuamua, the rocky object identified as the first confirmed interstellar asteroid, very likely came from a binary star system. "It's remarkable that we've now seen for the first time a physical object from outside our Solar System," says lead author Dr Alan Jackson, a postdoc at the Centre for Planetary Sciences at the University of Toronto Scarborough in Ontario,


Parenting and personality work together to affect baby's weight gain
The more mothers use food to soothe their babies, the more weight certain babies gained, according to researchers. The effect was only seen in babies with a surgent temperament -- characterized by being more outgoing, active and drawn to new things and people, putting these children at a risk for obesity later on.


Triceratops to potential mate: "Hey baby, check out my frill and big horns...you know what they say, big horns, big everything, awwwww yeahhhhh..." Apparently, that's how hook-ups went down in the Mesozoic, at least for the famously horned and frilled ceratopsians. Paleontologists have long debated the purpose of the animals' elaborate headgear, but a study out today, based on a new approach, says the animals' fabulous flair was all about the sexy time. The ceratopsians, one of the m


Living abroad leads to a clearer sense of self
Living abroad can clarify your sense of self, according to new research by a team of social scientists. They found living abroad increases 'self-concept clarity,' the extent to which individuals' beliefs about themselves are clearly and confidently defined and consistent and stable over time.


Vegetable compound could have a key role in 'beeting' Alzheimer's disease
A compound in beets that gives the vegetable its distinctive red color could help slow the accumulation of misfolded proteins in the brain, a process associated with Alzheimer's disease. Scientists say this could lead to the development of drugs that could alleviate some of the long-term effects of the disease, the world's leading cause of dementia.


Children of centenarians feel stronger purpose in life
A sense of meaning and direction in life is associated with living longer and experiencing less disease, disability, and cognitive impairment. Now, a new study has found that the children of centenarians, who tend to have similar healthy aging patterns and long lives like their parents, are also much more likely than the general population to have a strong sense of purpose.


3-D-printed models improve medical student training
A relatively inexpensive 3-D-printed model of a patient's blood vessels is as effective as current commercially available models for training medical students in interventional radiology vascular access, according to a new study.


From floral perfume to fruity body wash and shampoos, scents heavily influence consumer purchases. But for most, the smell doesn't last long after showering. Scientists have now developed a way to get those fragrances to stick to the skin longer instead of washing down the drain immediately after being applied.


How obesity dulls the sense of taste
Previous studies have indicated that weight gain can reduce one's sensitivity to the taste of food. Now a new study shows that inflammation, driven by obesity, actually reduces the number of taste buds on the tongues of mice.


'Candy cane' polymer weave could power future functional fabrics and devices
If scientists are going to deliver on the promise of implantable artificial organs or clothing that dries itself, they'll first need to solve the problem of inflexible batteries that run out of juice too quickly. Today, researchers report that they've developed a new material by weaving two polymers together in a way that increases charge storage capacity.