Mozilla Launches a Petition Asking Facebook To Do More For User Privacy
An anonymous reader shares a report: After it was revealed that the personal data of 50 million Facebook users was shared without consent, Mozilla is calling on the social network to ensure that user privacy is protected by default, particularly when it comes to apps. Ashley Boyd, Mozilla's vice president of advocacy, says that billions of Facebook users are unknowingly at risk of having their data passed on to third parties. He says: "If you play games, read news or take quizzes on Facebook, ch


Ask Slashdot: I Want To Get Into Comic Books, But Where Do I Start?
An anonymous reader writes: Hi fellow readers. I don't recall reading many comic books as a kid (mostly because I could not afford them), but of late, I have been considering giving that a shot. I wanted to ask if you had any tips to share. Do I start with paperback editions, or do I jump directly into digital? Also, could you recommend a few good sci-fic comic book series? Thanks in advance! Read more of this story at Slashdot.


Facebook is Building a Real Community in California To Test Whether People Love Tech Companies Enough To Live in Them
In Menlo Park, Calif., Facebook is building a real community and testing the proposition: Do people love tech companies so much they will live inside them? From a report: Willow Village will be wedged between the Menlo Park neighborhood of Belle Haven and the city of East Palo Alto, both heavily Hispanic communities that are among Silicon Valley's poorest. Facebook is planning 1,500 apartments, and has agreed with Menlo Park to offer 225 of them at below-market rates. The most likely tenants of


Microsoft Says Windows 10 Spring Creators Update Will Install in 30 Minutes
An anonymous reader shares a report: Microsoft has announced that the upcoming Windows 10 major feature upgrade -- dubbed the Spring Creators Update -- will take around 30 minutes to install, unlike previous variants that took between one and two hours to complete. This boost in installation time is attributed to work engineers have done on the "Feature Update" process -- the name Microsoft uses to refer to its bi-annual major OS updates. Microsoft says that this Feature Update process actually


YouTube Will 'Frustrate' Some Users With Ads So They Pay for Music
YouTube will increase the number of ads that some users see between music videos, part of a strategy to convince more of its billion-plus viewers to pay for a forthcoming subscription music service from the Google-owned video site. Bloomberg: People who treat YouTube like a music service, those passively listening for long periods of time, will encounter more ads, according to Lyor Cohen, the company's global head of music. "You're not going to be happy after you are jamming 'Stairway to Heaven'


Kaspersky Lab Plans Swiss Data Center To Combat Spying Allegations, Report Says
An anonymous reader shares a report: Moscow-based Kaspersky Lab plans to open a data center in Switzerland to address Western government concerns that Russia exploits its anti-virus software to spy on customers, according to internal documents seen by Reuters. Kaspersky is setting up the center in response to actions in the United States, Britain and Lithuania last year to stop using the company's products, according to the documents, which were confirmed by a person with direct knowledge of the


DC Movie News: The Past and Future of the DCEU
It's starting to look like DC movies have a bright future ahead of them. Warner Bros. has some movies on the horizon that people are genuinely excited about. Early reports about Aquaman have been very […] The post DC Movie News: The Past and Future of the DCEU appeared first on Geek.com.


Google Daydream View VR headset is 50 percent off at Best Buy
Google's Daydream View headsets let you experience VR on the go, and right now you can score a unit for half off. Best Buy is now selling the Google Daydream View for $49.50, which is 50 percent off its normal price. The Fog version is already sold out as of this post, but the Charcoal and Coral versions are still in stock and ready to ship. This offer is Best Buy's Deal of the Day, so you'll need to jump on it fast if you want to get a new Daydream View on the cheap. It's po


AMD Says Patches Coming Soon For Chip Vulnerabilities
wiredmikey writes: After investigating recent claims from a security firm that its processors are affected by more than a dozen serious vulnerabilities, chipmaker Advanced Micro Devices (AMD) says patches are coming to address several security flaws in its chips. In its first public update after the surprise disclosure of the vulnerabilities by Israeli-based security firm CTS Labs, AMD said the issues are associated with the firmware managing the embedded security control processor in some of it


This $24 range extender might help your Wi-Fi as much as a $300 mesh system
If you're at your wit's end after dealing with Wi-Fi dead spots scattered in and around your home, there are a few different things you can do to rectify the situation. One option is to upgrade your wireless router to a more modern mesh networking system. This is obviously a terrific option and there are plenty of good systems out there, but you'll end up spending somewhere between $300 and $500. That's a lot of cash, so you'll definitely want to consider the second


Instagram has unreleased "nametag" scanning, adds # & @ links to profiles
Instagram may copy Snapchat's QR Snapcode scanning, judging by files buried in the Instagram Android app's files. Meanwhile, today it's starting to let users link to hashtags and other accounts from their profile. "Nametag scan" images indicate Instagram might want to let you aim your phone's camera at a visual code to open someone's profile. […]


Instagram adds tappable hashtags and links to user profiles
Instagram is rolling out another new feature today, and this one is aimed at making user profiles better. Instagram says that live hashtags and profile links are being added to bios. This means that if you include a hashtag or @ user name in your profile, they'll now be live links that will send a person to the live hashtag page or user profile when tapped. This is a small tweak, but it's one that makes Instagram user profiles better. Most people probably expected to be able to tap a h


Quadro Qooder 400cc tilting four-wheel scooter soon to get electric brother
While no product should ever, EVER, be called a Qooder, this 4-wheeled tilting scoot from Swiss company Quadro looks the goods. With a 400cc version on sale in a matter of weeks, and a high powered electric version on the way, it seems the Piaggio MP3's legacy is in good hands... Continue Reading Quadro Qooder 400cc tilting four-wheel scooter soon to get electric brother Category: Motorcycles Tags: Geneva Motor Show 2018 Scooter


Layoffs at bike-share startup Zagster following $15 million raise
Zagster, the bike-share startup that raised a $15 million round last month, has laid off some employees, TechCrunch has learned. Zagster has since confirmed the layoffs, but has yet to comment on the number of those affected. "Coming off the heels of our recent financing, we've re-structured to accelerate expansion of Pace, with a heavier […]


WhatsApp Co-Founder Tells Everyone To Delete Facebook, Further Fueling the #DeleteFacebook Movement
"In 2014, Facebook bought WhatsApp for $16 billion, making its co-founders -- Jan Koum and Brian Acton -- very wealthy men," reports The Verge. "Koum continues to lead the company, but Acton quit earlier this year to start his own foundation." Today, Acton told his followers on Twitter to delete Facebook. From the report: "It is time," Acton wrote, adding the hashtag #deletefacebook. Acton, who is worth $6.5 billion, did not immediately respond to a request for comment. Nor did Facebook and What


Otonomo and Waze founders join the TechCrunch Tel Aviv conference
The TechCrunch Tel Aviv conference is in June and we're excited to announce our first speakers for the day-long event. Today, we're delighted to announce that Uri Levine, co-founder of Waze, and Ben Volkow, CEO and co-founder of Otonomo will be speaking on our stage. TechCrunch Tel Aviv is focused on mobility and all that […]


Dropbox boosts its price range for its IPO as it nears an $8B valuation
Dropbox said it would be increasing its IPO price range - the range for which it will sell its shares for its initial public offering — from $16-$18 per share to $18-$20 per share, giving the company a valuation that could reach close to $8 billion, according to an updated filing with the Securities and […]


Out-of-control Chinese space station will crash back to Earth around March 31st, researchers say
Earlier this month, scientists attempting to forecast the eventual crash of China's Tiangong-1 space station guessed that it would likely fall on or around the end of March. Updated observations have narrowed the window down a bit, but the big day is looking more and more like it'll be March 31st. The spacecraft, which has been out of control for months after China lost contact with it and couldn't wake it back up, will be incinerated in Earth's atmosphere, but there's still a chance that some d


8 paid iPhone apps you can download for free today
If you're in the Northeast region, there's a good chance you're enjoying a snow day on Wednesday. And what better way to enjoy a snow day than to fill your iPhone and iPad with paid apps that are currently on sale for free? We've got eight fresh apps for you to check out today, but they're only free for a limited time. Download them while you can! This post covers paid iPhone and iPad apps that have been made available for free for a limited time by their developers. BGR is not affiliated with a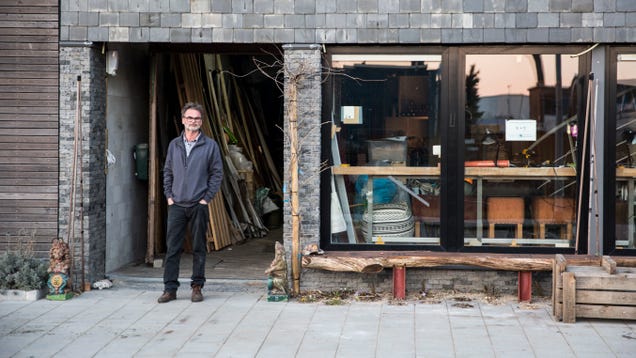 The Man Who Built His House Out of Stuff He Bought on eBay
Frank Alsema describes himself as a "city maker." The retired TV producer lives in north Amsterdam, where his house has become a lab for more sustainable urban lifestyle. The community there and throughout the Netherlands aspire to what they call a "circular economy." That means recycling and reusing everything,…Read more...


YouTube is making it easier than ever to start live streaming from the web
If you've ever attempting to live stream on YouTube before, you're aware that the process is more complicated than it should be. Rather than simply pressing a button to turn on your webcam and begin streaming, you have to set up and activate encoding software. The software isn't especially user-friendly either, and requires some trial and error. That's all going to change starting this week though, as YouTube begins rolling out a new feature that will allow users to live stream directly from th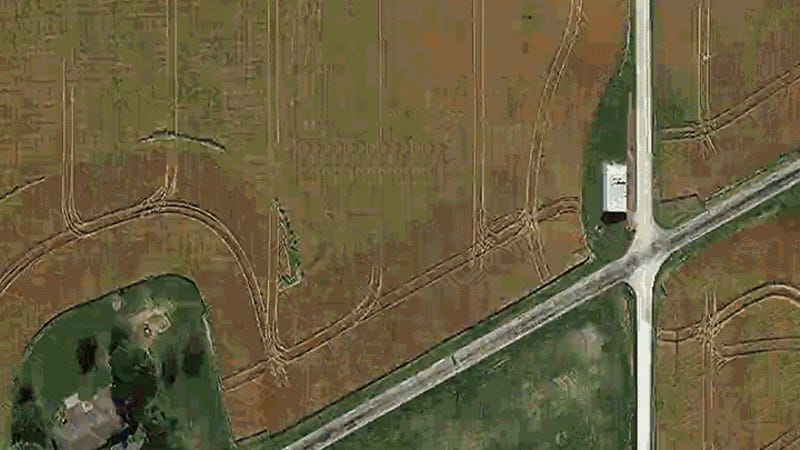 An Artist Turned the Chaos of Urban Sprawl Into a Series of Hypnotic Animations
At some point, you've probably found yourself mindlessly scrolling around Google Maps' satellite view while bored at work. But artist Paraic McGloughlin saw Google Maps as more than just a distraction, and by painstakingly capturing very specific road layouts and agricultural features, he was able to create a series…Read more...


Stephen Hawking's ashes will sit alongside those of Isaac Newton and Charles Darwin
Stephen Hawking dedicated his life to the pursuit of knowledge and received countless awards and honors along the way. Now, his remains will sit among some of the world's greatest scientists in London's Westminster Abbey. In a press release, the Abbey announced that a special event will be held during a 'Service of Thanksgiving' later in the year, at which point Hawking's ashes will be interred near the final resting place of Sir Isaac Newton. The Abbey also houses some other scientific greats,...


Are you happy with your phone's camera?
There are so many different things about our smartphones to like. And manufacturers know that, too. It's one of the reasons why they pack them full with new features and make sure that they're powered by the best possible specs (for the price you're paying and what they're asking). People want a certain level of effectiveness for what they're paying for. For anyone who has been using mobile phones for an extended period of time, then you've been following along as o


Roblox, the Club Penguin for Gen Z, is now cash-flow positive
I'm familiar with Roblox because my 8-year old daughter watches YouTube videos of kids playing the game almost every day. I'm also familiar with Roblox because she whined while we were running errands one weekend that she needed to "get on the internet right now" because she had scheduled a playdate with a friend in […]


Showcase your country's startups at Disrupt SF
Here's a big TechCrunch global shout-out to all countries interested in showcasing their best and brightest technology startups. Come to Disrupt San Francisco 2018 on Sept. 5-7 at the Moscone Center West and join more than 1,200 early-stage startups in Startup Alley, the very heart of every Disrupt event. A country pavilion waits just for […]


Chinese Companies Are Buying Up Cash-Strapped US Colleges
An anonymous reader quotes a report from Bloomberg: Chinese companies are taking advantage of America's financially strapped higher-education system to buy schools, and the latest deal for a classical music conservatory in Princeton, New Jersey, is striking chords of dissonance on campus. Beijing Kaiwen Education Technology Co. agreed in February to pay $40 million for Westminster Choir College, an affiliate of Rider University that trains students for careers as singers, conductors and music te


HTC Vive Focus standalone VR headset is coming to international markets
Looks like the start of Vive Pro pre-orders isn't the only VR news that HTC has to share this week. HTC said today that its standalone Vive Focus headset will be sold in "international markets later this year." That's about all that HTC had to say about the rollout, though, so it's unclear exactly which markets will get the Vive Focus and when they'll get it. The HTC Vive Focus is a standalone virtual reality headset, meaning that unlike the Vive and Vive Pro, you don't


Facebook Messenger gets admin rights for group chats
In this modern world, some days it can feel like everything is out of your grasp. So take stock on those things that you can control. Like Messenger, Facebook's increasingly feature-rich offshoot app, which now sports admin privileges for group chats. The new feature is rolling out this week, giving users the ability to better […]


Buy This Comic: Lucy Dreaming #1
"Max Bemis (Moon Knight writer and lead singer of Say Anything) and Michael Dialynas (The Woods) present a sweeping, coming-of-age fantasy about living your dreams—literally. In her dreams, Lucy is the hero of […] The post Buy This Comic: Lucy Dreaming #1 appeared first on Geek.com.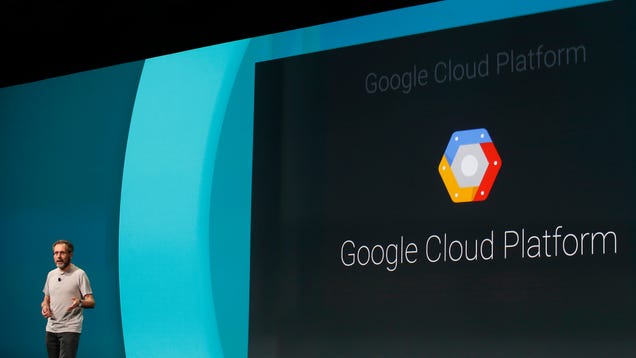 Google Opens Up About How Its Cloud Stores Your Secrets
Google Cloud has a whopping 20 new product announcements out today, most of them aimed at enterprise customers—which means they probably won't matter much to you unless you're in the position to make IT decisions for a company.Read more...


Apple Watch getting new spring-inspired bands
Yesterday was the first day of spring in the northern hemisphere, and to celebrate, Apple is releasing a bunch of new Apple Watch bands. Apple says that later this month, it'll have new Sport Bands, Woven Nylon bands, Sport Loop bands, and other bands for sale. Here are the new Apple Watch bands that'll soon be available: Sport Band in Denim Blue, Lemonade and Red Raspberry Woven Nylon in Black Stripe, Blue Stripe, Gray Stripe and Pink Stripe  Sport Loop in Flash Light, Hot Pink, Mari...


Cadillac brings Spotify integration to select models
Spotify has been working with Cadillac to integrate the streaming music into the in-dash entertainment system for new and recent models. The app actually started as a quiet roll-out for some car owners earlier this year, accessible through the company's in-car app store. The app will be available on all new Cadillac models, along with […]


Facebook will track you even after you delete your account, but you can stop it
Facebook isn't content to only learn all that it can from registered users, as the company has also been tracking people who haven't even had a Facebook accounts in years. In light of the Cambridge Analytica revelations, many Facebook users decided to delete their accounts, with the #DeleteFacebook movement trending around the world. If you plan to ditch your Facebook account though, that won't stop the service from continuing to track you and collect data. If you really want to be off of Face...


Pandora doubles down on ad tech with acquisition of AdsWizz for $145 million
Pandora announced this morning it's acquiring digital audio ad technology firm AdsWizz for $145 million, as a combination of at least 50 percent cash, with the remaining paid in either cash or stock at Pandora's discretion. The company, whose technology will be used to upgrade Pandora's own ad tech capabilities, will continue as a subsidiary […]


MovieBob Reviews – PACIFIC RIM: UPRISING
Is Pacific Rim: Uprising good? It's alright. Just alright? I mean… what were you expecting? You didn't think it was going to be as good as the first one, did you? Should I […] The post MovieBob Reviews – PACIFIC RIM: UPRISING appeared first on Geek.com.


Paperspace goes serverless to simplify AI deployment in the cloud
Building a GPU-fueled infrastructure service is not a simple matter for a startup to undertake, but that's precisely what Paperspace has set out to do. Today, it took it to the next level when it announced Gradient, a service platform that eliminates the need to deploy servers for AI and machine learning projects. Like any […]


Apple Watch gets new bands for spring
Apple has unveiled new Apple Watch bands for spring. Bands include Woven Nylon bands direct from Apple, Nike bands, and Hermès bands. Long story short, there are a bunch of new colors and styles. The Woven Nylon bands focus on stripes, alternating white with another color (Black Stripe, Blue Stripe, Gray Stripe and Pink Stripe). […]


Google brings DDoS protection and other new security features to its cloud
For the longest time, enterprises worried about how secure their data would be in the cloud, and for some, that was a major roadblock for moving out of their own data centers. At this point, most major cloud providers have shown that security isn't an issue and that they are quite capable of securing their […]


This Terrifying Robot Is The Product of A Turkish Robotics Manufacturer
If you're like the average person, you probably find a good portion of robots creepy. When they start looking more human, as the Uncanny Valley theory suggests, people start being weirded out by […] The post This Terrifying Robot Is The Product of A Turkish Robotics Manufacturer appeared first on Geek.com.


SpaceX Indicates It Will Manufacture the BFR Rocket In Los Angeles
A new document from the Port of Los Angeles indicates that the company is moving ahead with plans to build a "state-of-the-art" industrial manufacturing facility near Long Beach, about 20 miles south of its headquarters. It's possible that the facility may be used to manufacture the company's Big Falcon Rocket, or BFR vehicle, which is expected to measure 106 meters tall and nine meters wide. The Long Beach location makes sense since the BFR will be so large that it needs to be built near water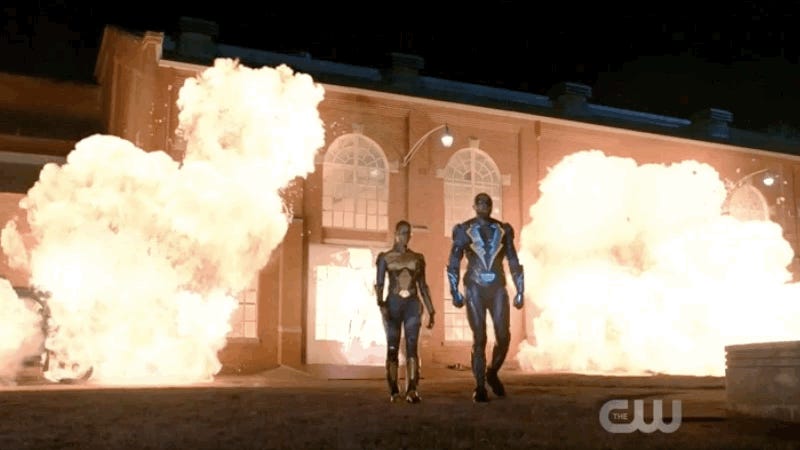 Black Lightning's Family Is Becoming the CW's Newest Team of Superheroes
Unlike most the CW's other superheroes who often rely on a close-knit network of allies who assist them when their vigilante work gets to be too much, we've really only ever seen Black Lightning working with one or two other people. Now, though, Jefferson's finally getting something like a team of his own—and he just…Read more...


Jimmy Iovine said to be transitioning to consulting role at Apple
Back in January, reports surfaced that Jimmy Iovine was planning to exit Apple later this year — four years after selling Beats to the company. The music exec issued a semi-denial at the time, stating that he was committed to his bosses and still "in the band." The latest update to Iovine's reported on-again-off-again relationship […]


This is What An Aurora Looks Like From Space
One of my bucket-list wishes is to see an aurora—Earth's most beautiful natural phenomena, a light show in the sky. But while I plan a trip to the Nordics, the European Space Agency […] The post This is What An Aurora Looks Like From Space appeared first on Geek.com.


The Android flagship that had a notch before the iPhone X just dropped to its lowest price ever
Things have definitely not gone according to plan for Andy Rubin's Android phone startup, Essential. The company tried to launch an ultra-premium smartphone to take on Apple's iPhones and high-end Galaxy phones, and it tried to carve out a niche by appealing mainly to hardcore Android fans. The problem, of course, is that hardcore Android fans already have Google's Pixel phones, so no one was going to buy a $700 smartphone from Essential. The shame of it is that the PH-1 is actually solid phone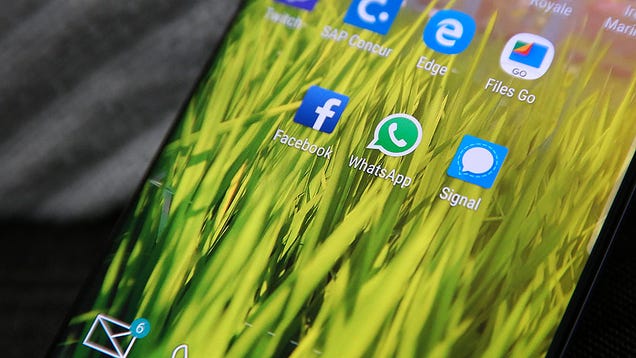 WhatsApp Co-Founder Says It's Time to Delete Facebook
Since WhatsApp got bought by Facebook in 2014, its co-founders have taken two very different paths. Jan Koum stayed on to serve as the company's CEO, while Brian Acton left after a few years to head up the Signal Foundation, an organization that competes with WhatsApp and Facebook thanks to its own encrypted messaging…Read more...


LED lightbulbs that replace Wi-Fi networks are being tested in the real world
Li-Fi is a curious technology that's been on the cusp of real-world applications for years. The idea is to use visible and infrared light instead of radio signals to create a wireless internet network, creating a (theoretically) more stable alternative to crowded Wi-Fi channels. The technology has been in the concept stage for years, but Philips has announced that it's conducting a real-world test in the office of a French architecture firm in Paris to see how it performs in the real world.


LSEV claimed to be world's first mass-producible 3D-printed electric car
While there's already at least one company producing relatively small numbers of 3D-printed cars, the LSEV is touted as being "the first mass-producible 3D-printed electric car in the world." Expected to enter production in the second quarter of 2019, the vehicle was recently unveiled at a press conference held at the China 3D-Printing Cultural Museum in Shanghai... Continue Reading LSEV claimed to be world's first mass-producible 3D-printed electric car Category: Automotive T


These are the 64 startups unveiled at Y Combinator W18 Demo Day 2
Microbiome therapeutics, Photoshop for augmented reality, and cancer treatments were some of the ideas presented at Day 2 of startup accelerator Y Combinator's Winter 2018 Demo Day. YC is increasingly using its massive class size (141 startups this time around) to fund especially risky frontier technology and biotech moonshots, while tempering the portfolio with more […]


Gfycat looks to be a hub of content for AR experience development
If all goes well, some GIF creators may start seeing their GIFs show up in augmented reality experiences, based on a new deal that's happening with Gfycat this morning. Gfycat said it would be working with a company called Metaverse that, like many tools of its kind, is looking to make it easier to build […]


Alien Asteroid Probably Originated From Binary Star System
The cigar-shaped rock tumbling through our solar system may be more alien than we thought. First spotted in October, 'Oumuamua probably originated in a binary star, according to a new study. Researchers from […] The post Alien Asteroid Probably Originated From Binary Star System appeared first on Geek.com.